As Marvel and DC have augmented in size and character via their phenomenal cinematic presence, more and more people have come to crave digging deeper into the corresponding comic plots, which consequently entails a boost to the comic book business. 
However, the expense may be through the roof if you intend to purchase all your preferable comic books, let alone the painstaking of looking for some milestone issues and variants. 
In this article, we've gathered up the best seven free comic websites for you to read numerous comics online gratis. Whether you are a seasoned comic book aficionado or a newcomer who just embarks on the journey of exploring the marvelous comic world, we have you covered.  
Best 7 Websites to Read Comic Books for Free
Comixology is a one-stop-shop for tons of gorgeous comic books and graphic novels in a variety of genres, with collaboration with more than 75 publishers and multitudes of acclaimed indie creators. 
Basically, it's a paid subscription database aiming at selling comic books, yet you can access hundreds of free issues in the Free Comics category by adding the free comics to the cart and waiting to get a digital copy upon checkout without costing a dime. If you are searching for a top-notch free comic website, Comixology is the way to go.
Dark Horse is surely a treasure trove for folks who are into edgy comics. It owns licenses for a host of much-loved franchises, such as Overwatch, Stranger Things, and World of Warcraft or so.  
At Dark Horse, you can read through an outsize number of gratis titles digitally after signing up for an account. You are even allowed to have your favorite comics downloaded to portable devices for offline reading at leisure time as you wish. You can find loads of fantastic free comic books to read here.
Comic Book Plus is definitely a juggernaut when it comes to offering vintage comics of the Golden and Silver Age that are utterly free and legal. Moreover, this fantastic site covers a bunch of sections devoted to pulp fiction, non-English comics, fanzines, pamphlets, and more for you to enjoy. All you need to do is go through their well-organized collection and find the comics which yield the result that makes your soul soared.
Marvel is an undisputed leader in the comic industry, with more than 28,000 comics available once you subscribe to a monthly or annual package. As much as this site mainly acts as a paid-for service, there are around 60 free yet less-known titles you can explore without the necessity of mandatory registration or subscription. If you are a die-hard fan of Marvel, Marvel Unlimited is the way to go.
ElfQuest is an excellent digital comics website offering over 20 million graphic novels and comics. As an award-winning independent graphic novel series that has been running for decades, ElfQuest owns a host of magnificent adventures of various story arcs and characters for you to explore. 
If you want to dip your toes into these fabulous fantasy worlds, get a good head-start to comic books online for free by viewing this site.
DriveThru Comics is a utopia for comics enthusiasts to narrow down the option of comics and explore brilliant content from those distinguished indie publishers. 
In spite of the fact that neither Marvel nor DC are available, this site contains loads of comics spanning bountiful genres and styles, and most of them are free of charge.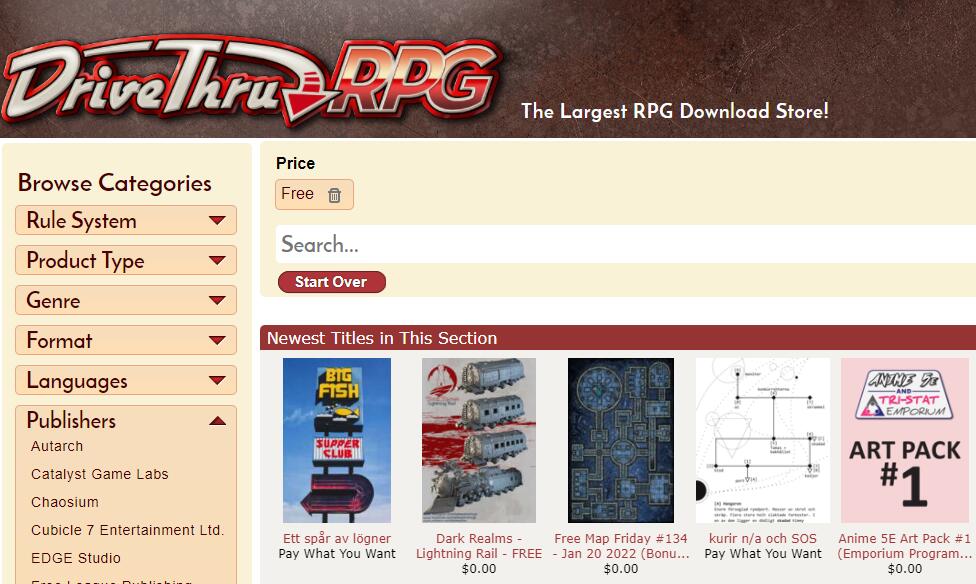 Digital Comic Museum is your best option if you are looking for a website to taste the flavor of vintage comics from the Golden Age for free. This site zeroes in on the classic comic book titles almost 60-70 years old, and all the archives are copyright-free and from the public domain. All you need to do is register for an account and download your preferable books to read at your leisure.

Sum up
The above is the best seven websites where you can read high-quality comics for free. You can avail yourself of these amazing sites to explore fresh new comics, review those that once substantially resonated with you, and take a look back at the comics of the Golden Age. 
 
No more content