The virtual world sets its trend in different ways and successfully grabs the young generations. Online games for PC are the outcome of a virtual world where you need graphic cards, complex or straightforward text-based games, a PC with the latest configuration that supports the game, a fast internet connection, etc. And you are ready to hit the gaming floor. A game genres catalog is available on the internet, and gamers can select based on their preferences. We pick the 25 best online games for PC from the diversified catalog to help you to tap the best game based on your choice. Let's play!
Note: We will cover almost all the genres from the game catalog. Gamers are asked to select the game based on their age, mental health, and other criteria.
25 Best Online Games for PC
PUBG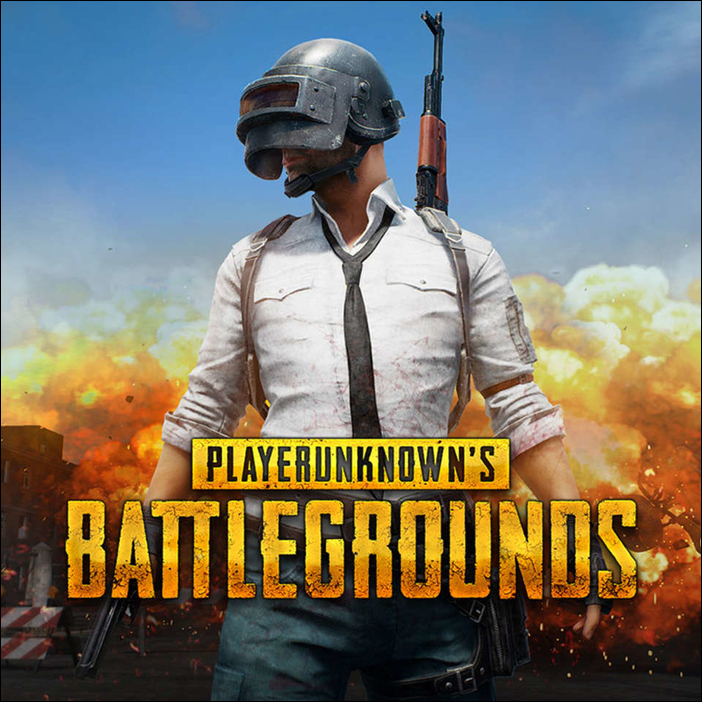 PUBG stands for Player Unknown's Battleground and substantially impacts game lovers. It's a survival strategy game that offers a distinctive gaming element for gamers. The theme of the game stimulating the gamer's style of survival in the odd situation and how to come out using resources are the main components. Once you play the button, you'll land on a deserted island, and you'll have to survive with the resources like clothes, shelter, weapons, etc. There are alliances available on the island, but they can loot you and kill you to snatch your belongings. Players enjoy the game for its exciting strategy for survival.
Price: $29.99
Platforms: Windows, Xbox One, PS4
Valorant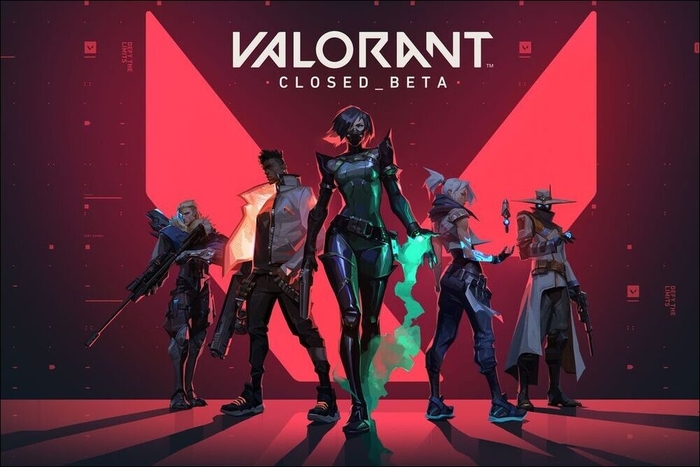 Valorant is a first-person 5v5 shooter game that offers various exciting levels for gamers. The game deals with different weapon skins and agents, intensifying competition with your fellow players. Though the game is free to play, it offers buy of Valorant points, which enable you to skip long queues and access the skins. It's a strategic game that deals with various weapons and witty approaches while facing your enemy.
Price: Free
Platforms:Windows
Call of Duty: Warzone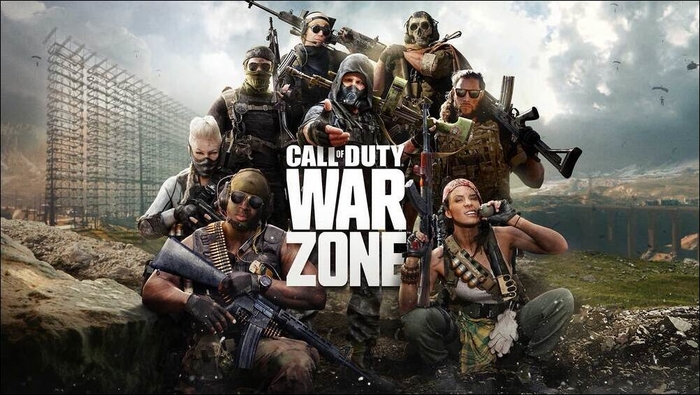 If the battlefield is your favorite place to play online games, you must check-in Warzone. It's a Battle Royal game, and you'll deal with various weapons, machines, battlefield maps, and soldiers. The most straightforward strategy followed in the game is finishing your enemies and standing firm on your position. Gamers love the excitement on the battlefield and play with various weapons to finish off their enemies.
Price: The game is free, but you can buy in-game items and customize cosmetics
Platforms:Windows, PlayStation 5, Xbox Series S/X, Xbox One
Fortnite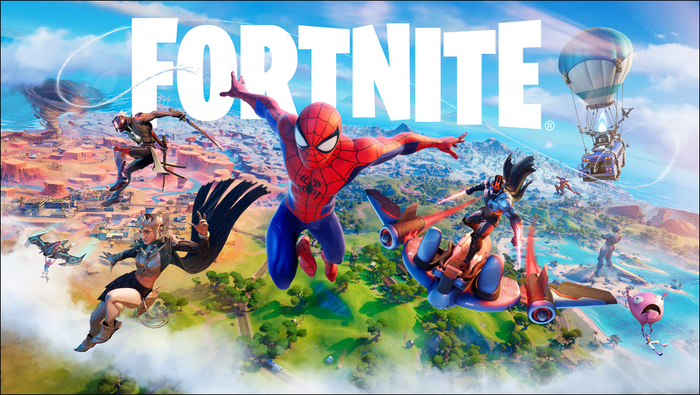 Fortnite is another Royal battle game that attracts battlefield lovers. In this game, you'll get colorful characters, a series of weapons, and a strategy for survival. It's a multiplayer game, and you can team up with your friends and control and finish off your enemies. The action-packed online game gives you a lot of weapons resources to survive on the island of war. Animation game lovers can enjoy it more as the game is in animation form.
Price: Free
Platforms: PlayStation 4, Nintendo Switch, Xbox One, PC, Mac, iOS, and Android devices
CS: GO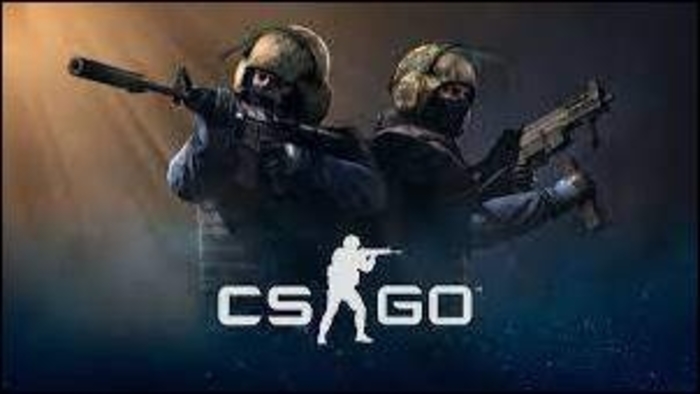 CS Or Counter-Strike is one of the best shooter games in online games for the PC category. Counter-Strike Global Offensive is immersive as a popular game among young generations. Players can join as the terrorists or the counter-terrorists group. Terrorism, bomb planting, battle strategy, etc., are vital parts of the game. You can play the game for free. Buying option is there if you want to play competitive games with other players.
Price: Free game, but you can opt for Prime Status upgrade
Platforms:Windows, Mac, Linux, PS3, Xbox 360
Escape from Tarkoes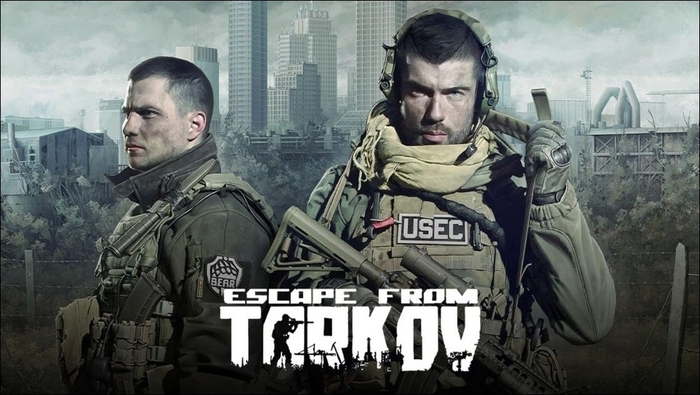 Escape from Tarkov is a first-person perspective ( FPP). It has MMO features, making it different from other online PC games. The game consists of exciting elements like weapons, soldiers, etc., which gives you a real challenge. The game is running in beta as the technical developers haven't released it yet. The good news is you can follow the game streamers on Twitch and YouTube.
Price: $44.99
Platforms: Windows
Overwatch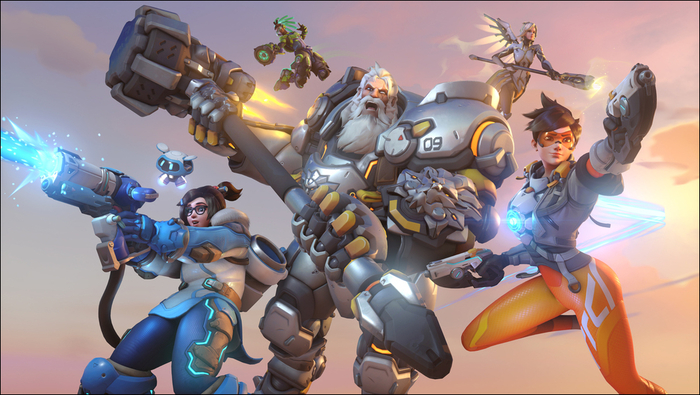 If you're looking for a combination of shooters and MOBAs, then you must try Overwatch. Game lovers admire the first-person shooter game Overwatch due to its colorful graphics, characters' background story, and objectives. Your only target is to kill your enemies and reach your goals with various weapons.
Price: $19.99
Platforms: PS4, Windows, Xbox One, Nintendo Switch
Rocket League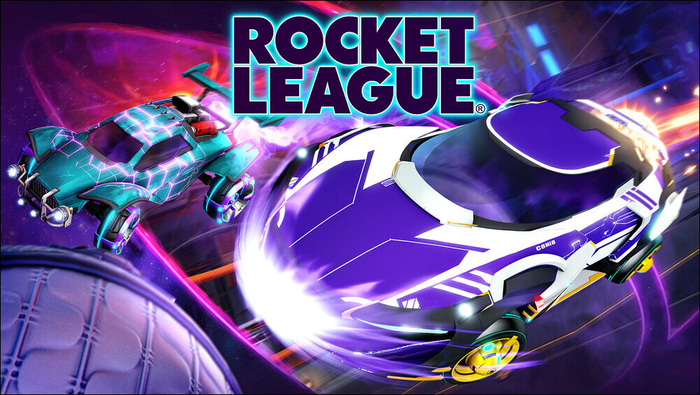 Rocket League is perfect for you if you cater to fun, excitement, and racing. You can defeat your enemy team and win the game with your customized little toy cars. It's a multiplayer game that you can team up with your 1 or 2 friends and compete with others from around the world.
Price: Free
Platforms: PS4, Xbox One PC, macOS, Linux, Nintendo Switch
DoTA 2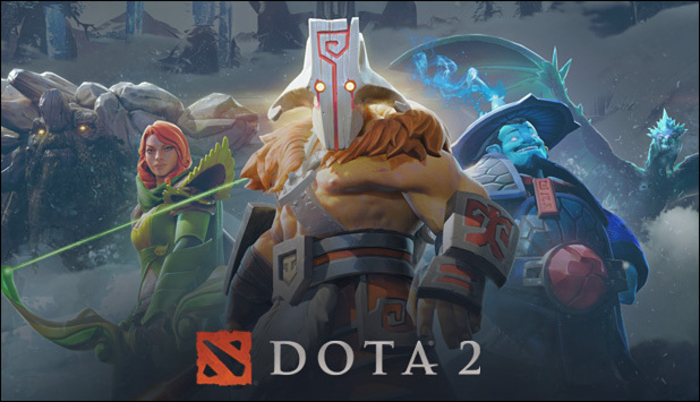 DoTA 2 is the sequel of the famous PC game Warcraft 3, and it's also a MOBA game where a different strategy is adopted. The game is not beginner-friendly, but a game tutorial is available for game enthusiasts. It's another battlefield game, and you have to carry out weapons and targets to finish off your enemies.
Price: Free
Platforms:Windows, Mac, Linux
Destiny 2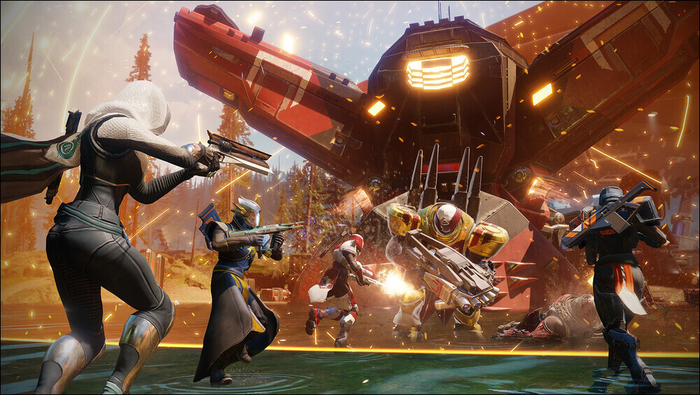 If you like science fiction and enigmatic surroundings on the battlefield, try Destiny 2. It's considered the top game on Google Stadia and Steam after being launched in 2017 and can play it either in PvE or PvP mode. The theme setting of the game is in the extragalactic universe. So, be ready to fight with fighters from another world.
Price: Free
Platforms: Windows, PS4/5, Google Stadia, Xbox One
Call of Duty: Black Ops Cold War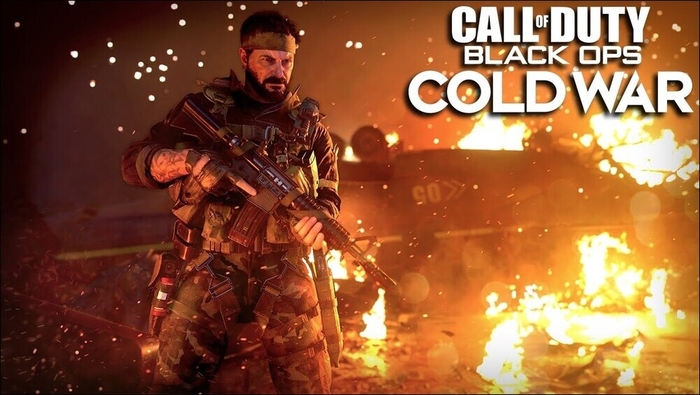 Black Ops Cold War has been the most famous series in the Call of Duty franchise in recent years. It's a multiplayer game that encourages you to make your own team defeat your enemies. Weapons, maps, and Satellites are a few resources you'll access during your invasion.
Price: $59.99
Platforms: PS4/5, Xbox One, PC, Xbox Series S/X
Apex Legends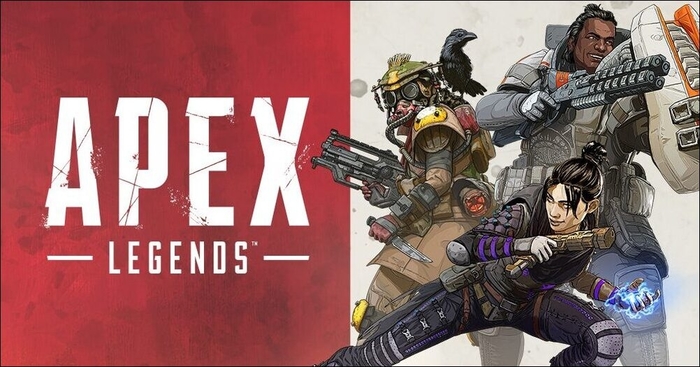 Apex Legends is another PC game like Fortnite that focuses on battle royals. It's a multiplayer game where you can team up 20 squads, and each squad contains three-man. The game's setting is a sci-fi universe and deals with the galactic world. Land on an island, you've to search for weapons ammunition and track down the answers from secret clues.
Price: Free
Platforms: PS4, PC, Xbox One
Star Wars Battlefront ll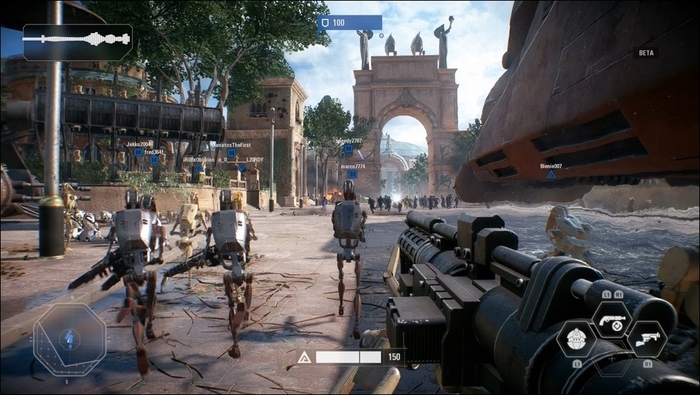 Star Wars Battlefront ii is a multiplayer game that offers significant features to unlock as you start playing the game. It's the fourth edition of the Star Wars game franchise. You can play the game against the AI-controlled players, earn rewards, and unfold weapons like Speeder, Artillery, Armor, etc.
Price: $39.99
Platforms: Xbox One, PS4, PC
Path of Exile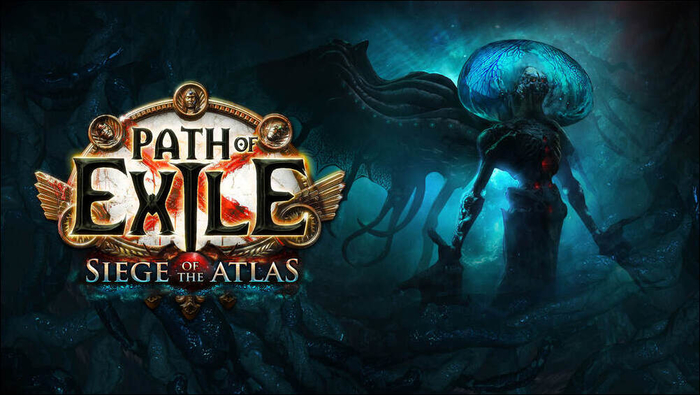 If you're an adventure lover, try Path of Exile. The game consists of outstanding graphics that make it super attractive to game lovers. As it's an open-world game, your only target is killing monsters, collecting items, exploring your surrounding caves, and locating treasures. You can team up with other players or can play singles.
Price: Free
Platforms: PS4, Xbox One, Windows
Titanfall 2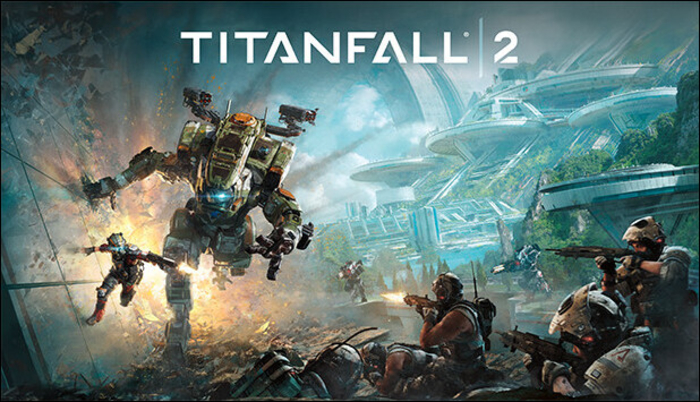 Titanfall 2 essentially controls robots, which is why the name is relevant. It offers single and multiplayer modes. You can go through Amped Hardpoint, Bounty Hunt, Pilot vs. Pilot, Capture the Flag, and many more in multiplayer modes. Titans are falling from the sky and wreak vastly on the battlefield.
Price: $24.88
Platforms: PS4, Xbox One, Windows
Battlefield V
Battlefield V is another exciting game among the gamers community. It's a war game that includes themes like World War I, single-player and multiplayer campaigns, and many more. The game received awards for the best action and writing. Once you play the button in FPS mode, you've to select characters from six different profiles and start a campaign. Due to war, mission, arms, soldiers, fight, action, gamers prefer to spend their time playing Battlefield V.
Price: $49.99
Platforms: Xbox One, PS4, Windows
EVE Online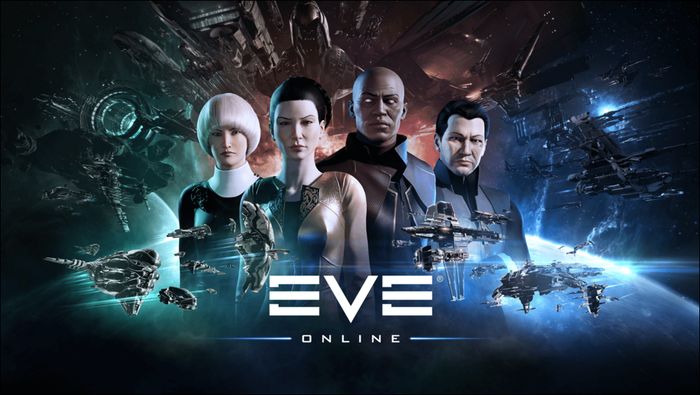 EVE Online is a space battle game. The MMO space game story is based on betrayal, action, revenge, etc., that successfully catch the game lovers. Once, this epic battle game was paid for, but now it's completely free. But if you like it to play, you can subscribe to it monthly.
Price: Free. Monthly subscription $10.95 ( optional)
Platforms: MacOS, Linux, Android, iOS, Windows
World of Tanks
If you're a war game lover and tank is your favorite weapon, you must try World of Tanks. The MMO war game perfectly blended with 20th-century armored vehicles, including light to heavy tanks and propelled guns. Your mission is to kill your enemies and win the battle. An eSports title, World of Tanks, received Golden Joystick awards multiple times.
Price: Free. Optional paid features are available.
Platforms: Xbox One/360, macOS, PC, PS4, Android
Starcraft ll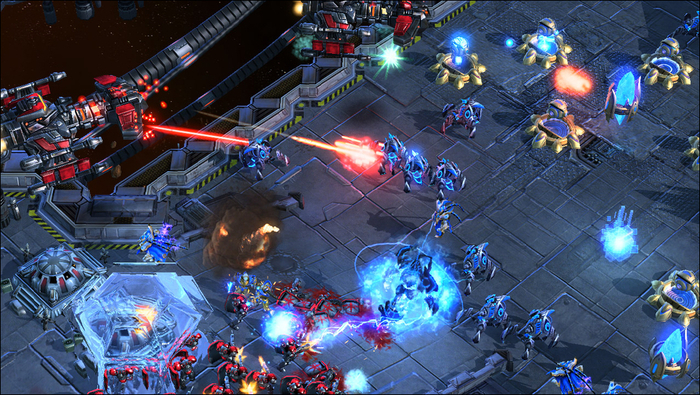 If you're looking for a strategic game that tests your ability to crack down on your enemies' move, you must try Starcraft ll. It offers an exciting story and allows you to fight with the universe's three primary races: the Terrans, the Protoss, and the Zergs. You can play team-wise or single. Unlock the best strategy to collect resources, build structure and plan your moves.
Price: Free
Platforms: macOS, PC
Minecraft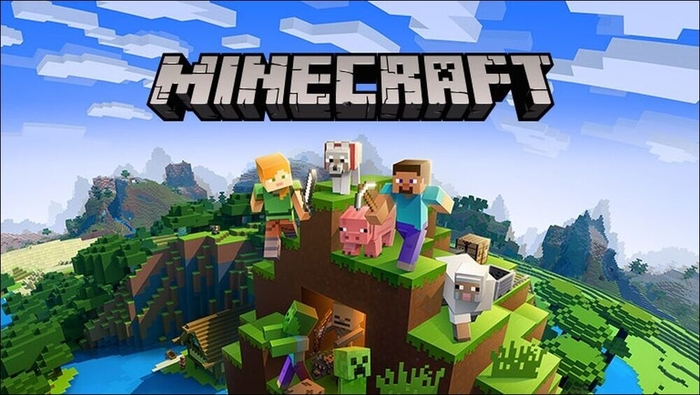 If you prefer to play with block graphics with old looks, you can try Minecraft. It's an open-world adventure, a travel game with some most acceptable strategies to build, craft, and mine, igniting creativity that players must use the resources to build the kingdom. The game offers resources, including maps and other stuff to continue exploring.
Price: $26.95
Platforms: Nintendo Switch, Linux, Nintendo 3DS, PS Vita, PC, Xbox One, Windows Phone, Android, iOS
Team Fortress 2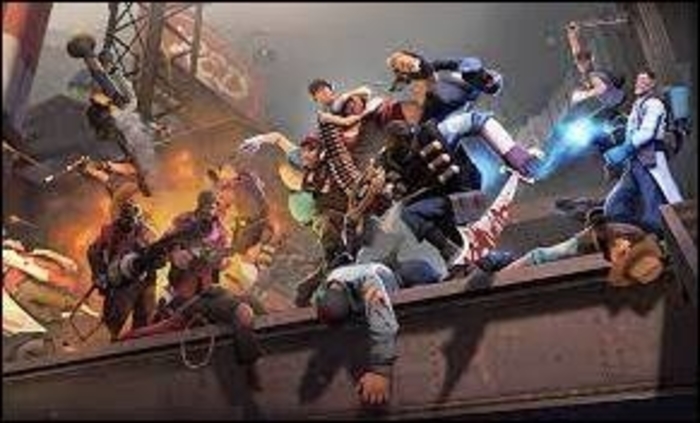 Team Fortress 2 is a fast-paced shooter game that consists of great gameplay and flashy characters. Team Fortress is the pioneer of the shooter game in the genre. Players get excited due to its strategy and brilliant shooting experience during the play.
Price: Free
Platforms: PC, Xbox 360, Linux, macOS
GTA Online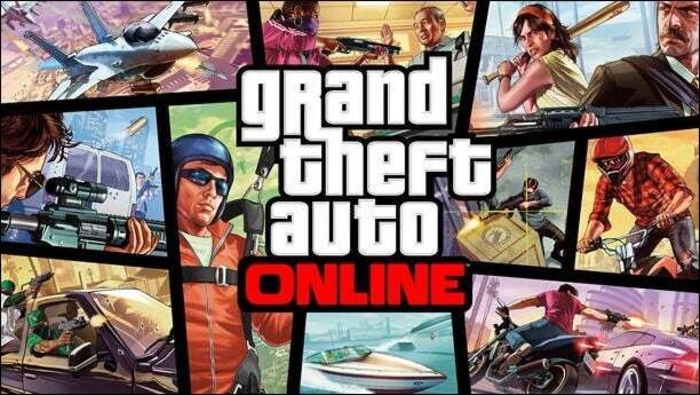 Almost all game lovers once tried GTA for fun in the gaming world. Yes, it's a fun-filled game that includes other exciting elements as well. It's considered one of the best PC online games where you can unveil some fun-filled experiences like roaming cities exploring during the play.
Price: $14.80
Platforms: PS4/5, Xbox Series X/S, Xbox One, PC
Terraria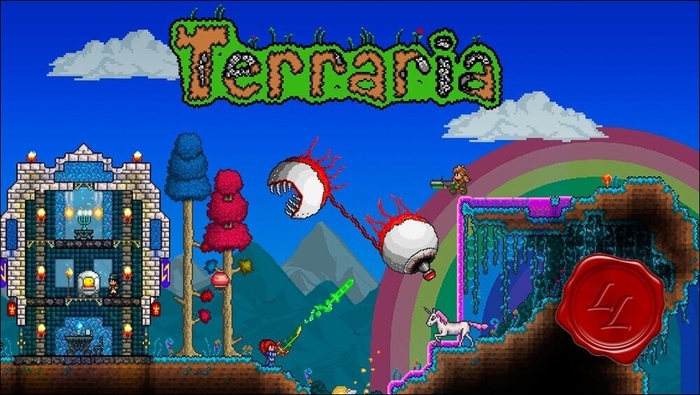 Terraria is a perfect mix of survival and crafting like Minecraft. Its retro graphics give you a more intense feeling to play the game better. Its storyline focused on building and crafting adventure and action equipped in a single game.
Price: $9.99
Platforms: PC, Linux, Android, Xbox One, Nintendo Switch, PS Vita, Wii U, etc
Warframe
War game lovers find Warframe much exciting and thrilling to play. During the play, you need to control the clan engages with action and war with many space-clans. The action strategy and weapons are different from other games, and beginners might feel a bit difficult to move at the beginning of the play.
Price: Free. Optional paid features are available.
Platforms: Nintendo Switch, Xbox One, PS4
League of Legends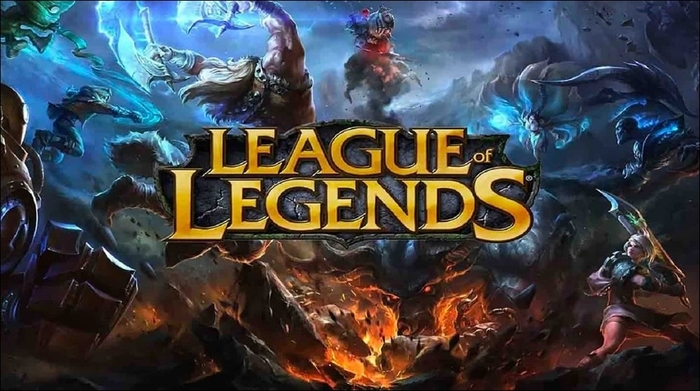 League of Legends might land you on another level MOBAs. It's a great competitor of DoTA 2, and you'll find exciting gameplay with lots of new features and moves. It's not a complex MOBA, and that's why it's a top-rated and recommended game in the online gaming genre. Play your league battle with great enthusiasm.
Price: Free
Platforms: MacOS, Windows
Concluded facts
In the era of online games for PC, we try to present the list of the best online games for PC that can enrich your online game playing enthusiasm, and you must find a better way to spend your time online. Popular online games substantially impact players and based on age and skill, game lovers participate in the gaming tournament. They build their community to exchange their ideas thoughts and express deep concern about the moves, the strategy, etc. Free and paid modes are available for you. Pick the best one from our catalog that suits your temperament and hit the play button. Best of luck!
No more content