Although PS5 games are still at a nascent stage, there are a plethora of choices and several other exclusive games as well. With this segment developing in leaps and bounds, soon, it will drown you in the remakes and sequels of the widely popular games. Thus you must prepare for the future and play some of the best PS5 games this year. 
If you have ever played games on PS4 and are well versed with the ones that are best in graphics and loading times, the PS5 is what you should look at as your next level. However, with a semiconductor chip shortage that gave them a slow start and retailers running out of stock offline and online, the currently available titles are limited. Explore this article to learn about the best PS5 games you can play today until the inclusion of more titles.  
From family-friendly adventure to fun mascot characters and third-person brawlers with excellent graphics, the current PS5 games scenario ranges between titles like Ratchet & Clank: Rift Apart, Demon's Souls, or Astro's Playroom. Here are the best top 10 games that we have picked for you.
Top 10 Best PS5 Games to Play
1. Ratchet & Clank: Rift Apart

It is one of the best PS5 games that showcase the actual capabilities of this version of the Playstation. It comes with rapid load times and DualSense haptic feedback. However, a more significant reason to play this game is its colorful aesthetics, tight gameplay, and story that touches you. While it takes off from where the 2013 version Ratchet & Clank: Into the Nexus left off, it is also a perfect jump-off point if you are new to the series. 
2. Demon's Souls
If you have used PS3, it must have crossed your list as one of the most challenging and finest games. It has now come back as one of the best PS5 games by Bluepoint Games and SIE Japan Studio. The new version comes packed with unique rings, weapons, armor, and augments called "Grains." These are responsible for granting temporary resistance to effects like poison or bleeding. The new and improved game has undergone a veritable makeover with several new features, massive gameplay, and graphical and visual improvements.
3. Deathloop

This game is best described as a murder puzzle, as its makers also like to call it. However, it is a far cry from the general impression of a first-person shooter blasting their way through enemy territories. Instead, you will find yourself in a brilliant time-loop adventure, where gathering information and piecing together the various clues about your surroundings is more critical. What makes it one of the best PS5 games is it's Cold War aesthetics reminiscent of the '60s, a strong script, and endearing main characters. 
4. Spider-Man: Miles Morales

After the super success of Insomniac Games, the makers took it to the next level by adding new gameplay elements while at the same time retaining the intrinsic features from the original. It has led Spider-Man: Miles Morales to become one of the best PS5 games today. The game essentially has Spider-Man, where Peter Parker goes to Europe on a mission while the responsibility of protecting New York falls on Miles Morales. You can explore fledgling Morale's new powers on your console through a smooth 60FPS at 4K resolution.
5. Elden Ring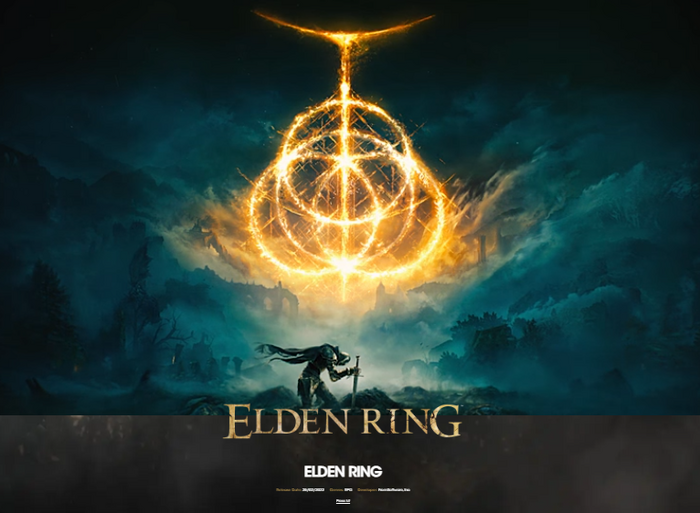 One of the newest and best PS5 games, Elden Ring, has been gaining popularity with its excellent story from George R.R. Martin and Hidetaka Miyazaki. You get a feel of the Soulsborne games here, only much more refined and improved. You are left to explore a massive open world where you must deal with challenging bosses and unravel deep mysteries. You won't face restrictions when the context is about exploring the open world as you piece the story together. 
6. Assassin's Creed Valhalla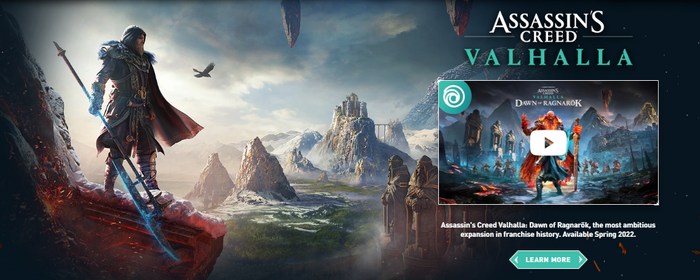 Ever since the Assassin's Creed franchise shifted to an open-world RPG formula from an action-adventure game, Assassin's Creed Valhalla became one of their most refreshing games. It is now counted among the best PS5 games, having borrowed the best features from previous versions, such as Assassin's Creed Odyssey, and built upon them. The game is set in beautiful surroundings and comes with cut-throat gameplay inspired by the Norse-Viking culture and mythology. The game looks fantastic, complete with a great story, especially with PlayStation 5's 4K resolution and 60FPS capabilities.
7. Astro's Playroom

Astro's Playroom is a great game for PS5 beginner-level players, especially if you want to witness its expertise with the DualSense controller and experience its premium aspects. You can pull off some significant effects, like blowing on the controller's built-in microphone to produce winds in certain sections. You can also use the touchpad to pull bowstrings. If you have been a Playstation enthusiast for some time now, you will be able to resonate with this game. The characters here can sometimes be found to re-enact famous scenes from the best PlayStation games. 
8. Call of Duty: Black Ops Cold War

The beautiful PS5 hardware brings out the unseen features and benefits in this version of the Call of Duty series. Experience fantastic gaming controllers in this generation with the DualSense controllers of your PS5. The game is highly immersive, where each time you fire a weapon, you will receive haptic feedback based on the weapon type. Several other ways the game takes full advantage of the PS5's hardware capabilities make it one of the best PS5 games. 
9. Control: Ultimate Edition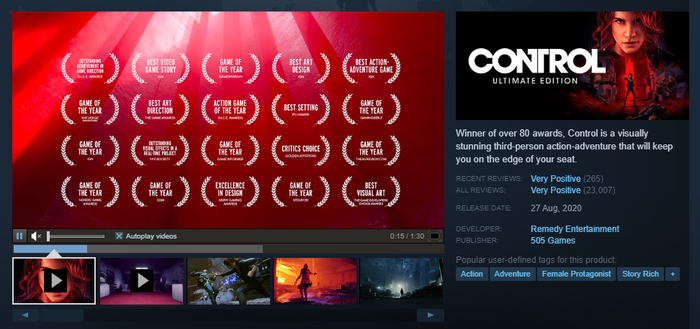 This game has slowly risen to find its place among the best PS5 games in recent times. Besides, with this ultimate edition, you have the advantage of the entire game and the DLCs. Moreover, you can use PS5's dual-mode to run this game, especially the Graphics mode for mind-blowing visuals and the Performance mode for a steady 60FPS at all times. Apart from this, you also get a fantastic story with detective and mystery elements that can give the best crime thrillers on TV a run for their money. 
10. Dying Light 2: Stay Human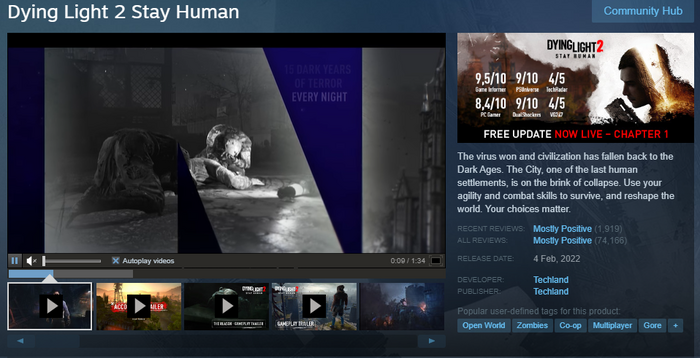 Having been in the making for a very long time, Dying Light 2 has finally made it to audiences who have been eagerly waiting for its release. Centered on zombies, it is a highly immersive and ambitious game. The story begins 20 years from where the first Dying Light left off, and this time around, you don the garb of Aiden Cadwell. While Aiden is on a challenging quest for his lost sister in a world of chaos, he is fighting his own battle, having gotten infected by a virus. The overall experience puts it on the list of the best PS5 games. 
Conclusion
Although the rollout of new PS5 games has been considerably slow owing to several technical factors, there are still several titles available that you can play. For example, you now have the best PS5 games at your fingertips that will give you a world-class experience playing them. 
Whether it is the visual brilliance of Ratchet & Clank: Rift Apart and Assassin's Creed Valhalla or the incredible storyline of Dying Light 2: Stay Human, and Deathloop, the reasons for getting these games are myriad.
No more content