Many people think screen recording is all about recording your screen for personal and public use, such as making videos for tutorials and other purposes. Apart from stepping up on one's game, you cannot underestimate the need to record videos in high quality. With this, many people find it challenging to get screen recorders that can give a high resolution of 4K.
Another alternative to owning a 4K screen recorder is to go for 4K capture cards attached to the screen recorders, which is not a better option. You will find the best free 4K screen recorders that can give you the desired 4K capturing as you read along. However, your device-whether PC or Mac needs an excellent configuration to give you the desired results.
Top 10 Best Free 4K Screen Recorder for PC/Mac in 2022
As people's preference for 4K screen recorders increases, so are the numbers of screen recorders. It is not about picking randomly which 4K screen recorder to use. It is carefully selected based on its features in relation to what you need. It isn't reasonable to use a low-resolution computer display for a 4K recording for your PC. This is why you must ensure that your PC meets the requirements.
Also, for Mac, ensure that you configure to GPU, RAM, or CPU. Just like screen recorder software designed for PCs, there is also software for screen capturing on Mac. This software makes optimization easier because it was created based on Mac's operating system (OS) and hardware. For a better visual experience, this article highlights the top 10 best and free 4K screen recorders. Look at their features, and have your choice.
1. EaseUS RecExperts.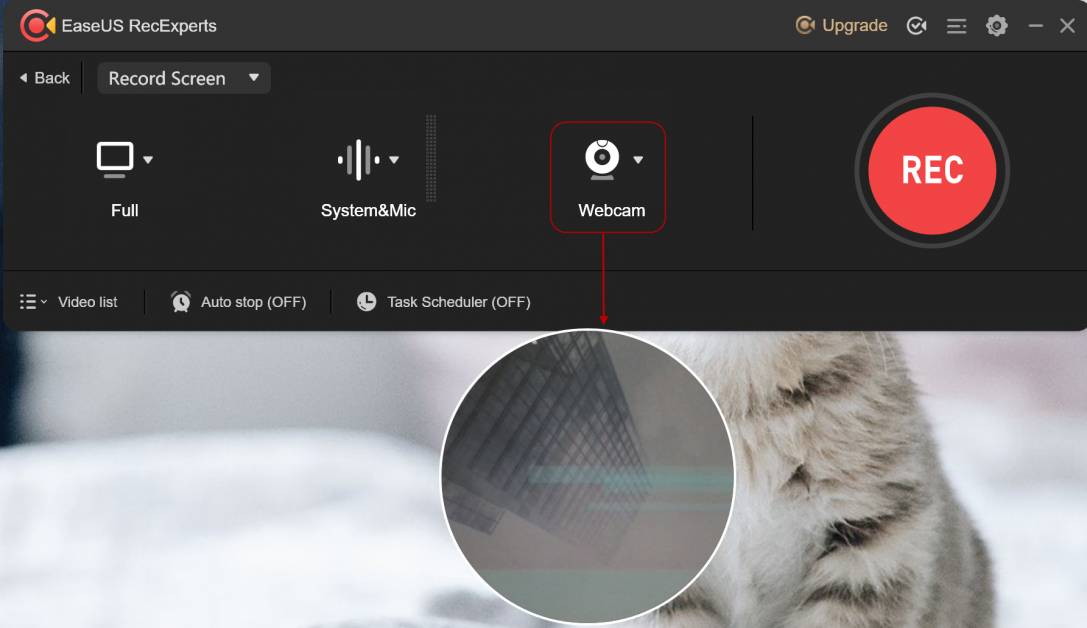 The EaseUS RecExperts is excellent in recording screens by using a Webcam to record webcam footage simultaneously overlaying the main footage. The interface is built in a way that is self-explanatory to any user. Another of its outstanding features is that it allows users to schedule videos such that they are captured at the right time.
Pros
It records videos in various formats
Self-explanatory in use
Gives free trial
Cons
The free trial only runs for 2 minutes
Price: It starts $19.95/Monthly.
Compatibility: Windows and Mac
Here's how to use it:
Step 1: Launch the EaseUS RecExperts software on your computer. 
Step 2: You can either click the "Full Screen" option (for recording the whole screen) or select "Region" (for customizing the recording area). Upon that, choose the recording area with your mouse. If you want to record video with audio, you need to click the "Sound" icon on the bottom-left corner. 

Step 3: Click the "Settings" button to apply more options and select the corresponding specification based on your needs. When finished, click "OK".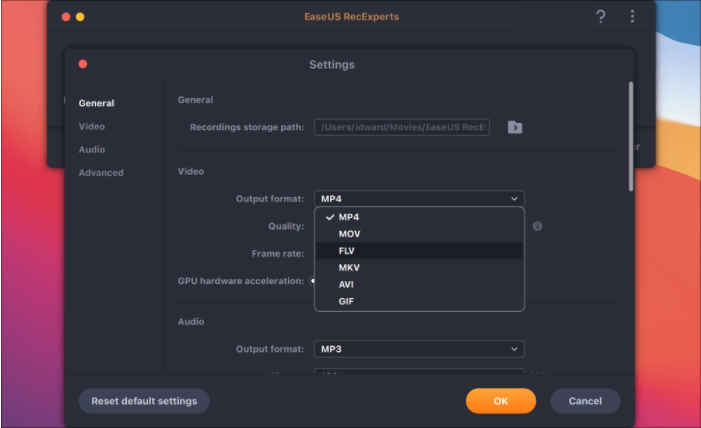 Step 4: Hit the "Sound" button on the bottom-left corner and open the system or microphone sound if you prefer to record audio and screen simultaneously. With that, select "OK" to ensure the audio options.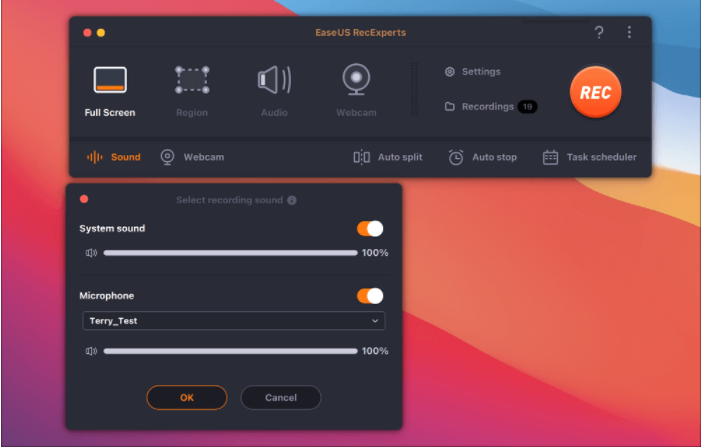 Step 5: Click the "REC" button to start recording. And click the red button on the timing bar to stop recording when it finishes.
You can find the recording videos in the "Recordings" which is located in the main interface. Select the video and edit it as you want.
2. Bandicam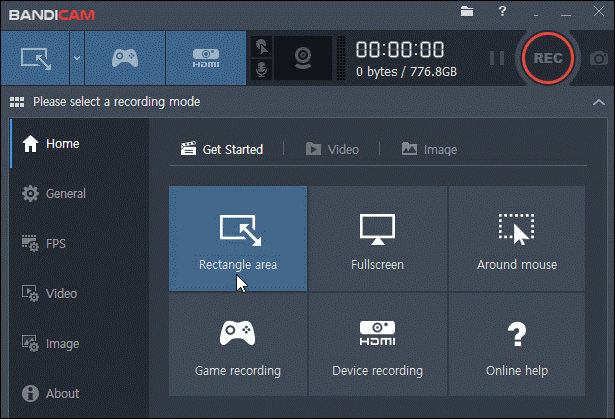 Bandicam is highly great for recording videos in high resolution. Its high efficiency has made it a useful capturing tool for bloggers, Vloggers, Youtubers, trainers, and many others. Bandicam performs superior to other screen recorders because it compresses the video while maintaining the quality of the video captured. Bandicam can record a part of the whole screen of a PC. With the screen recorder, you can record anything on the screen and save it as a screencast in various formats. In addition, 2D/3Dgames can be recorded using the 4K UHD video as well as recording other video devices like Xbox, webcams, and smartphones.
Pros
It can record OpenGL/DirectX gameplay in 4K resolution
Allows you to draw on your video or screenshot.
It enables the direct upload of videos to youtube or a website.
Cons
Has complex setting to record video or take a screenshot
Compatibility: Compatible with PCs only
Click here to visit the site
3. Shadowplay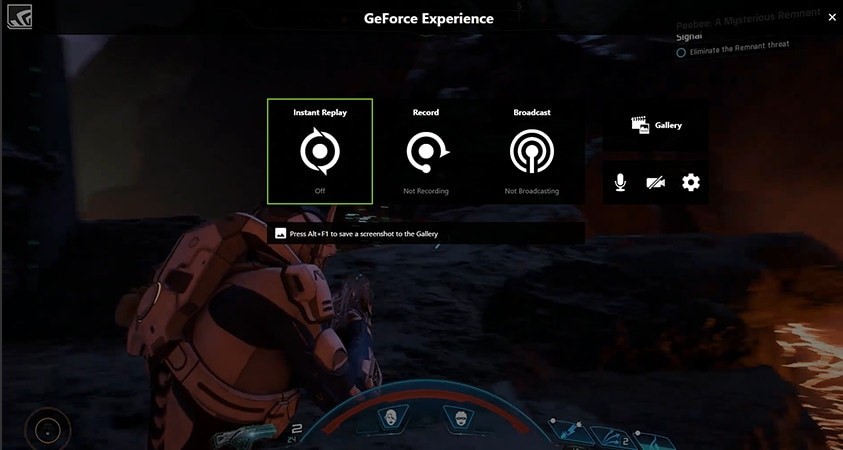 NVIDIA GeForce explicitly designed this particular software. This software comes with two modes: Shadow mode and Manual mode. The shadow mode will record the screen for 20 minutes and automatically delete the older recordings taken, while the Manual mode screen recorder is not time-bound. This software allows you to stream videos over Twitch without affecting the background display.
Pros
You can convert the screencast to a 15 secs maximum GIF.
You can record 4K videos at 130 Mbps speed
Videos can be further uploaded to youtube, Vimeo, or anywhere with simple clicks.
Cons
Shadowplay does not operate with GTX 600
Compatibility: For PC with Windows 7, 8, 8.1, and 10.
Click here to visit the site
4. Snagit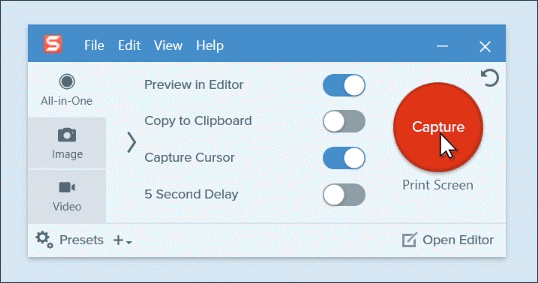 Snagit offers unique customization and editing features that make you create 4K recorded videos. Snagit is very easy to use and has excellent tools for trimming videos to proportion. This screen recorder is available in different language versions and operates excellently on MacOS and PCs.
Pros
It is excellent for communicating videos and images to others.
Allows recorded videos to be converted to GIF or tutorial videos.
Cons
Compatibility: Works excellently on Mac and PC.
Click here to visit the site
5. OBS Studio
The Open Broadcaster Software studio is another of the best free 4K screen recorder. It works on Windows, Macs, and Linux. OBS studio is peculiar in that live streaming can be done without having to record, save, and perform another editing before sending it to other platforms. Also, you can filter the background noise before sending it using the audio mixer.
Pros:
Livestreaming to Twitch, Youtube, and other media platforms is possible
You can add screenshots to videos before sending them out.
Cons:
The software interface is complicated
Compatibility: Works for Mac and Windows
Click here to visit the site
6. Wondershare DemoCreator

The amazing features of Wondershare DemoCreator make it work perfectly for Windows 10 and Mac. This screen recorder can record PowerPoint presentations, tutorials, and demo films.
Pros
Easy interface
Has video editor for editing purposes
Cons
The recorded videos have a watermark on them.
Compatibility: It works on PC and Mac
Click here to visit the site.
7. Camtasia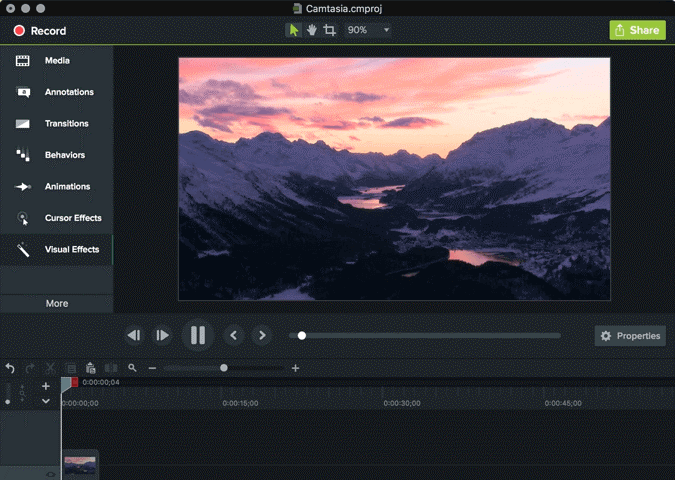 Camtasia is a professional screen recorder that works perfectly for both Mac and Windows in creating the best 4k videos. It has templates that make video editing easier. Also, you can attach videos and images from your webcam to your recorded videos and images.
Pros:
It has a built-in library that allows you to select background music for your videos
Can record a part of the videos, or whole with specific screen dimensions
Cons:
May appear complex in use
Compatibility: Windows and PC
Click here to visit the site
8. Readygo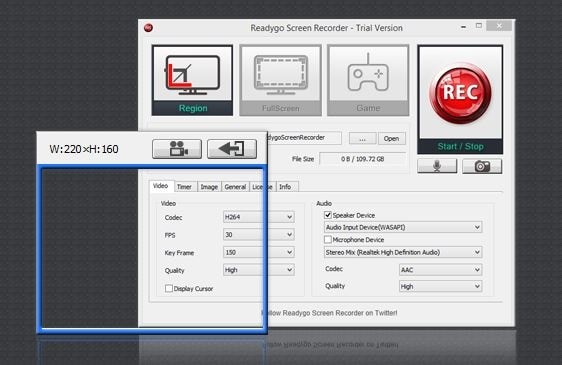 Readygo is excellent in converting videos to 4K resolutions. It is effortless to use and records video and images in high quality.
Pros:
It allows 4K video quality recording on the free trial version.
Can record a window from a specific application
Cons:
Compatibility: Windows and Mac
Click here to visit the site.
9. The Movavi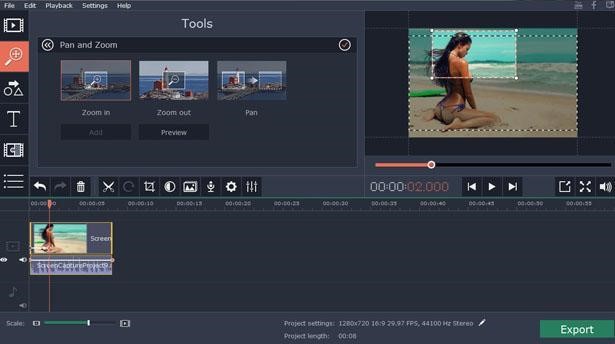 The movavi screen recorder is very easy to use, and it allows the timing/scheduling of screen recording. In addition, this screen recorder has various audio options, such as the use of a microphone, voice commentary, or background music.
Pros:
It allows custom capturing
You can share recorded video with others
Cons:
Movavi screen recorder is quite expensive
Compatibility: Windows and Mac
Click here to visit the site.
10. ShareX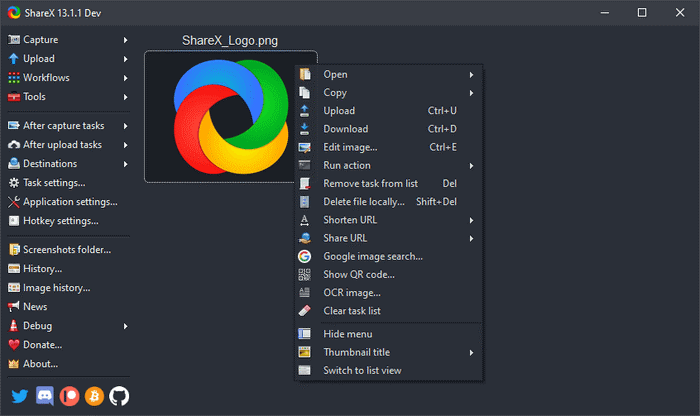 This screen recorder is one of your best shots for recording 4K videos. With this, multiple screencasts can be made and uploaded to the folder or site.
Pros
You can make recorded video into GIF
Has custom capture
Cons
Compatibility: Windows and Mac
Click here to visit the site
Conclusion
In this article, we have enlisted the best available 4K screen recorders that bring life to your recording. We highly recommend EaseUS RecExperts because of its outstanding features, which offer great functionality to users to harness and create high-quality videos. The free trial version is of great benefit to amateurs to navigate through before purchasing better versions.
Price: It starts $19.95/Monthly.
Compatibility: Windows and Mac
No more content