Using images for work or leisure is a normal phenomenon that all mobile users engage in, but there may be times when you end up with duplicate photos. It can unnecessarily occupy a lot of storage, leading to a slow down and warning messages that your space is full. Moreover, it can be highly frustrating when you are looking at storing new files on your device. Besides, if you try getting rid of these images manually, it may be time-consuming and cumbersome as it will require you to look at every single photo on your device and pick the right one from among them. However, thankfully you do not need to waste time and effort doing this as there are some excellent apps that delete duplicate photos.
Top 5 Apps That Deletes Duplicate Photos for iPhone and Android
1.Gallery Doctor

Gallery Doctor is a powerful tool that analyses all images on your device within seconds or minutes. It then gives you a detailed description of how many bad photos, duplicate photos, and photos that need reviewing are there. It is a handy app that deletes duplicate photos and eliminates hundreds of useless images from your phone within seconds, thus freeing up crucial memory space.
Editor's suggestion:
It is an inexpensive app that automates the process of scouring duplicate images and other unwanted pictures like blurry shots or of bad quality. However, this could be a problem as these 'bad' images could be precious memories for the user. So if you are someone with a more extensive collection, you should be careful about this tool.
Pros:
It is pretty cheap to use
Simple and effective interface
Cons:
May delete other 'bad' images along with duplicate ones
Step-by-step guide:
Step 1: Download and install Gallery Doctor – Photo Cleaner
Step 2: Run Gallery Doctor to clean up your phone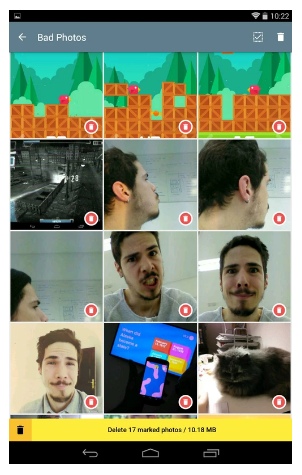 2. Photo Cleaner

Photo Cleaner is an intelligent tool that removes duplicate images and images you cannot see. It means the app helps clean up not only your photo gallery but also other photos, photos cache, junk images, and irrelevant bitmap images. It is difficult to find them manually as these are usually traces of deleted images, social media images, leftovers from backups taken, etc.
Editor's suggestion:
It is a beneficial application, especially for those who download images and forget about them. It scans your device and thoroughly cleans it by deleting unused duplicate photos.
Pros:
Shows preview of original and duplicate images
It gives the option 'Save Scan' link for use later
Cons
Scanning can take a lot of time sometimes
Step-by-step guide
Step 1: Download and install Photo Cleaner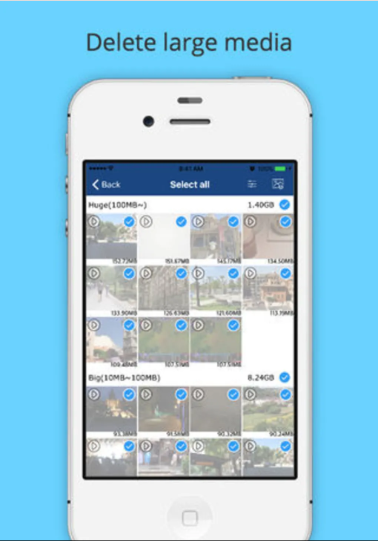 Step 2: Start adding folders for scanning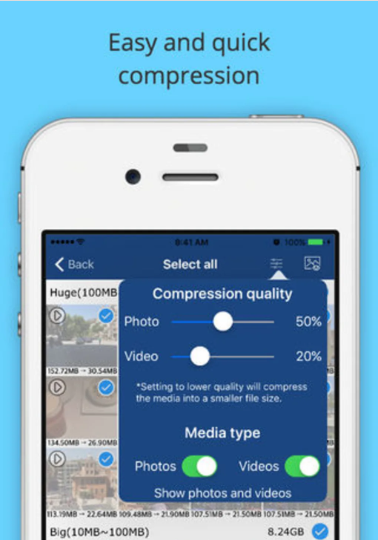 Step 3: Go to Settings and adjust the Similarity Threshold Slider to 100% and click OK to save
Step 4: Click Start Scan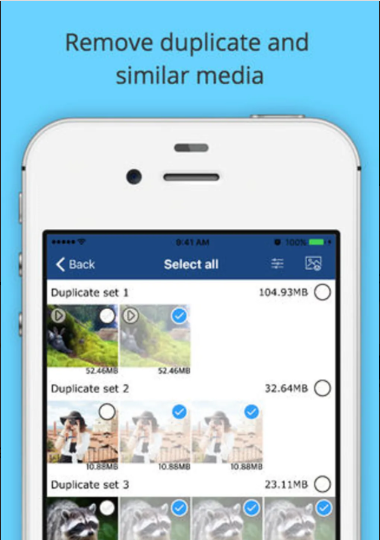 Step 5:
Review the scan results and delete duplicates by clicking on ' Go Fix Them.'
3. Cleaner for iPhone

Its versatile app is known for its precision work and accuracy in finding duplicate photos, burst shots, accidental pictures, unnecessary screenshots, and much more. Moreover, listing out the duplicates lets you manually choose the images you wish to keep and those you want to be deleted.
Editor's suggestion:
It is one of the handiest apps that delete duplicate photos on iPhone. It also has a fast, clean feature to free up storage space by automatically detecting and cleaning duplicate files instantly.
Pros:
Reviews iPhone system storage in dashboard
It has a 'Fast Clean' tool
Cons:
It can sometimes push away unrelated photos taken on the same day rather than duplicated photos
Step-by-step guide
Step 1:
Download and install the Cleaner for iPhone app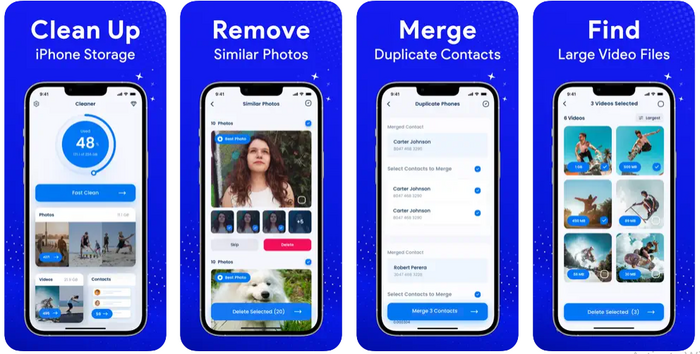 Step 2: Run the application to start the process of deleting duplicate images
4. Cleen Photos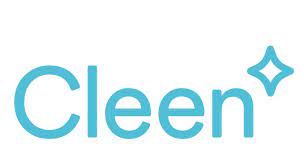 This powerful tool simplifies managing your photos and freeing up space on your iPhone. The aim behind the development of this app was to make photo management quick and easy. With the help of merely a few simple swipe gestures, you can accomplish the task of deleting duplicates.
Editor's suggestion:
It is one of the most favoured apps that delete duplicate photos as it makes photo management a much simpler exercise than the iOS native photos app, which can get quite frustrating.
Pros:
Simple and intuitive interface
It gives an option to recover trashed images
Cons:
Works only on the photos that have been shot with the camera on your phone
Step-by-step guide
Step 1: Open the Cleen app and select the album you wish to manage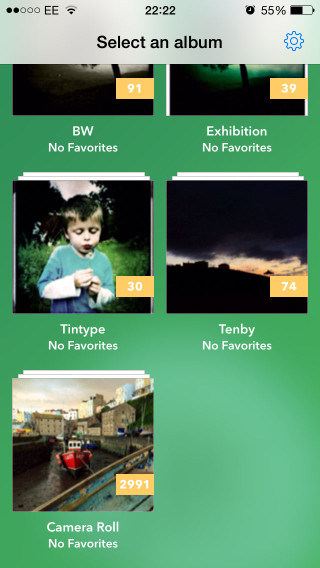 Step 2: Use the drag-and-drop technique to add photos to the Fave or Trash section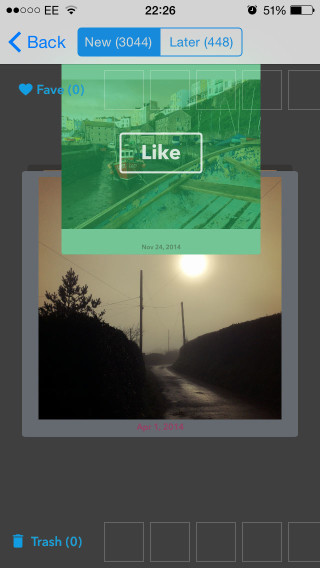 Step 3: Tap New to go back to the images that you have not yet organized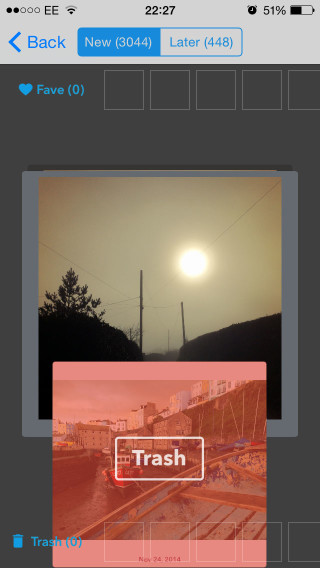 Step 4: Go to Trash > Delete All to delete the images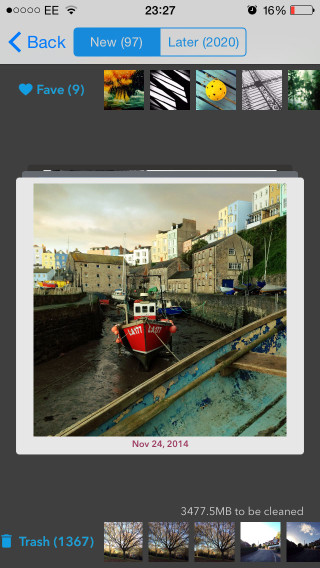 5. CCleaner

It is a renowned photo duplicate finder with a well-designed interface and easy-to-use options. Besides finding and removing duplicate photos, it can also eliminate redundant audio, video, and other files. You get a chance to look at the scanned duplicates before the deletion process commences.
Editor's suggestion:
You can use this tool, which is entirely free from viruses, to save a lot of storage space on your device. Apart from that, it gives you regular software updates. However, it can be expensive as you will need to purchase the premium version to enjoy its advanced functions.
Pros:
User-friendly and helps find all types of duplicate files
Fast and features accurate search mechanisms
Cons
Sometimes downloads unconsented add-ons
Step-by-step guide
Step 1: Install CCleaner and select Tools from the navigation pane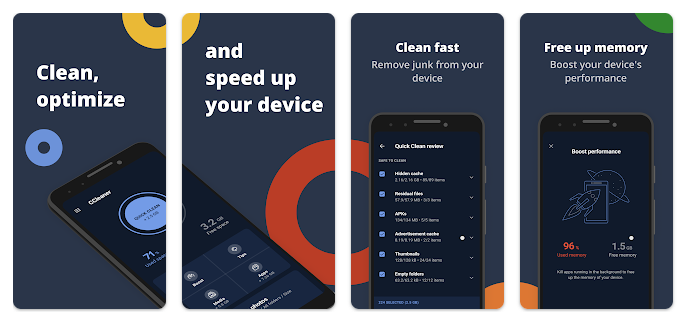 Step 2: Initiate the scan by clicking on the Search button
Step 3: From the Results List, select the duplicates that you wish to delete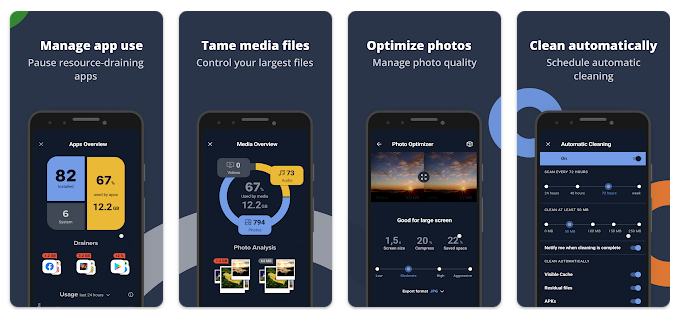 Step 4: Click on delete Selection
Bonus Tip: How to Delete Duplicate Photos on Windows

Easy Duplicate Finder is an innovative and easy way to remove duplicate files from your Windows and speed up your computer. This powerful app uses the latest in innovative technology to identify all kinds of duplicate files. Moreover, it comes with a straightforward user interface that follows a drag-and-drop technique and intuitive scan modes that make the removal of identical files perfectly easy.

Easy Duplicate Finder Review
Main Features:
Removes duplicates with just a few clicks
100% accurate
Takes care of duplicates in Cloud storage solutions like Google Drive & Dropbox
Allows emergency recovery with an Undo button
Keeps all system files and folders protected
Price: Its single computer license charges $59.95/year.
Compatibility: Windows
Step-by-step guide
Step 1: Start the scan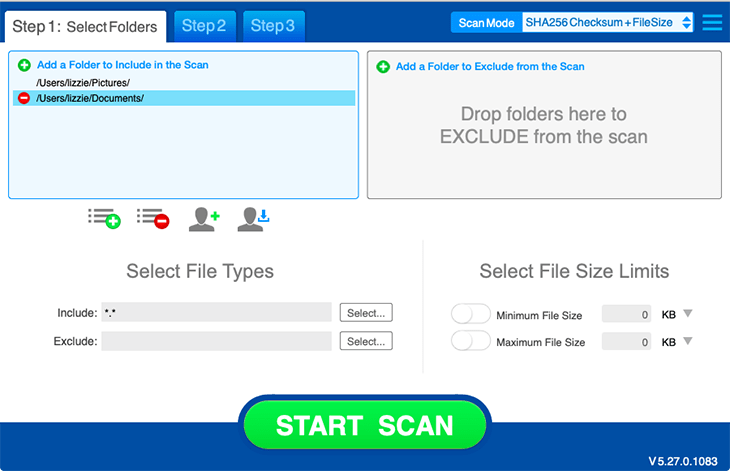 Step 2: Review the results 
Check manually before finally deleting the duplicates

Step 3: Delete duplicate files
Select the files that you want to remove and delete them with one single click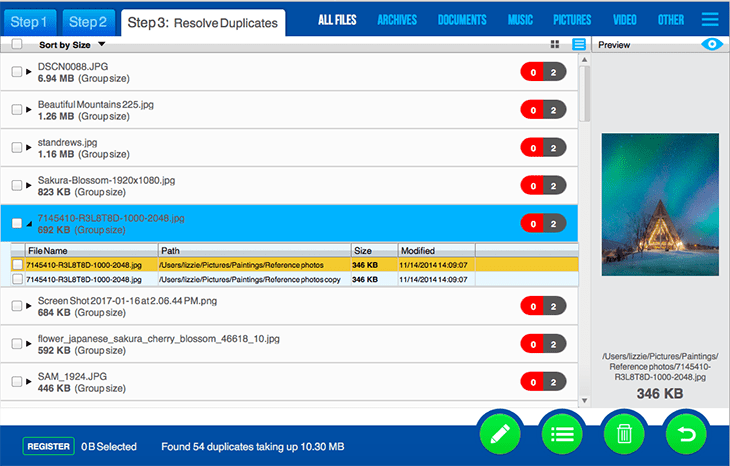 Conclusion
With these tools and apps that delete duplicate photos, you can quickly scan your device for all sorts of duplicate files and get rid of them with the help of a few simple clicks. You can use a powerful and robust tool like Gallery Doctor or an intelligent and intuitive application like Photo Cleaner. You can also go for the Cleaner for iPhone, a fast, clean device for your iOS or a CCleaner, which employs some of the most precise search mechanisms. Alternatively, you can go for the Easy Duplicate Finder, which comprises multiple features, advantages, and intuitive scan modes that make removing duplicate files extremely easy.
No more content