Android phones have been around us for quite a long time now. But the feature of screen recording is gaining traction with the growing demand for Android screen recorders.
 
Whether you want to record a quick how-to video or live-stream your gameplay, having a quality screen recorder that doesn't become a pain-in-the-neck is a must.
 
If you are looking for one, the options are endless to choose from. However, not all might be the best fit for your requirements, preference, and budget. Thus, we've listed below 7 free android screen recorders with all the exclusive features to make screen recording a breeze for you.
Top 7 Free Android Screen Recorder 
1. AZ Screen Recorder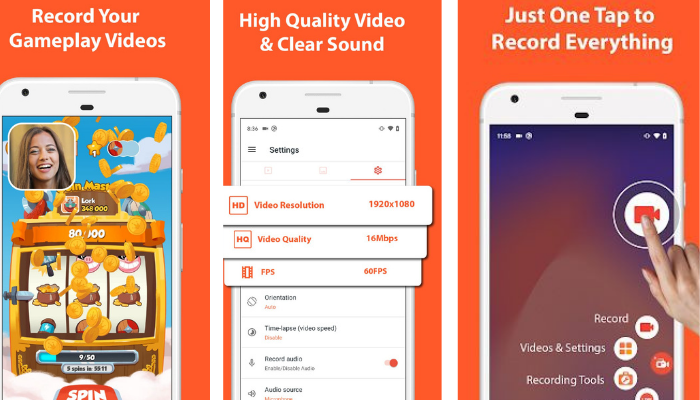 With over a million user base, the AZ screen recorder sets itself as one of the best-rated Android screen recorders on the Google Play Store. Not only is it easy to navigate and operate, but it also offers relief from issues like watermarks, time restrictions, and root access.
 
AZ screen recorder packs a bevy of customizable options like a countdown timer, magic button, and screen orientation for professional video editing. On top of all that, it also comes with an internal gallery to automatically save all your recorded videos in seconds. 
Pros:
Free download 
Internal gallery 
No watermarks included 
Easy to customize
Cons:
Not best for gameplay recording
Free version comes with ads
Prices: Pro Version: $2.99
Compatibility: The free version with ads is still compatible with nearly all the apps that allow screen recording. For quality gameplay streaming, there is a special streaming audio recorder with the added convenience of a start/stop button.
2. Mobizen

If you're looking for an all-rounder Android screen recorder to capture, edit and save all your recorded videos in one place, Mobizen is the answer. Designed to perfection, its special face cam feature lets you capture your reaction along with live-streaming which is pretty impressive.
Moreover, it doesn't need root access and allows free watermark removal with a special clean recording mode.
Pros: 
High-quality video resolution
Free waterproof removal
Incredible speed
Best for long video recordings
Built-in video editor 
Cons
Limited editing functions 
Prices:
Free Version   
Pro Version:  start at $3.35/month
Compatibility: When it comes to compatibility, Mobizen is the first to lead the charge. Not only is it compatible with all android devices with hardware, but it also does a great job with long video recordings in HD quality.
 
visit site 
3. Super Screen Recorder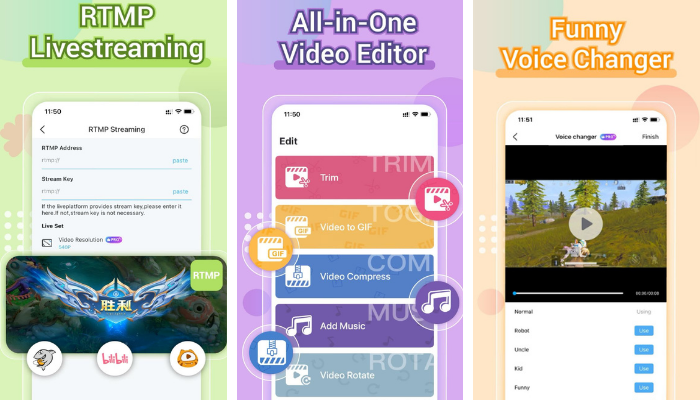 Name something better than an Android screen recorder that offers professional video recording and editing features without lags and freezing. With various frames and bit rates, the Superscreen recorder offers some of the best editing options to create the perfect video at the end. It also features a user-friendly interface for easy navigation around the app.
Pros:
Landscape and portrait recording mode
Video to GIF conversion
Pause and continue the feature
Cons:
Not best for long-video sessions
Price: 
Free Version  
Pro Version $49.95
Compatibility: As one of the best Android screen recorders, it offers top-notch compatibility on nearly all Android devices for professional screen recording and live streaming in full HD quality.
 
visit site 
4. DU Recorder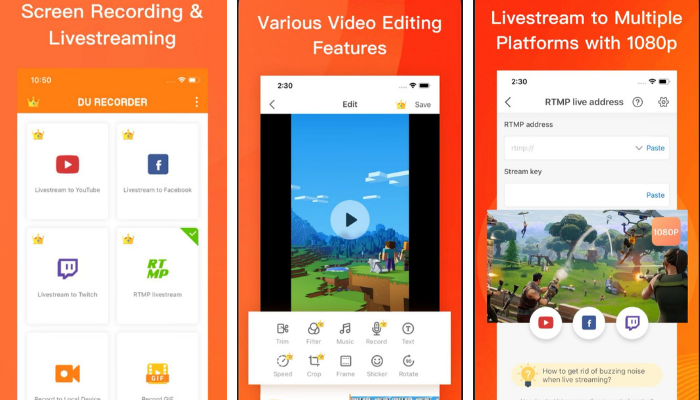 Do you want a 3-in-one Android screen recorder that requires just one tap to record, edit and save videos with no fuss? If yes, DU recorder has got you covered.
With a powerful built-in editor, it's free from root access and time limits so that you can make the most of your screen recording. For user's convenience, the DU recorder works in over 20+ languages without ads, so you can enjoy a smooth screen recording.
Pros:
Free version
20 different languages
No time limits
Over 10 million downloads
Live video editing
Cons:
Limited video editing features
Price: Free
Compatibility: When it comes to compatibility, DU recorder stands the test of time as it's available on Windows, Android, and iOS to live stream, record, and save content safely.
 
visit site 
5. ADV Screen Recorder

Having a lightweight screen recorder that comes with top-notch front and rear cameras to capture your reaction is no less than a treat, like this ADV Android screen recorder. It comes with an excellent steaming audio recorder to rely on for quality video screen recording at different resolutions, rates, and quality.
Pros:
Draw and write features
Front and rear camera
No watermark or root access
Very lightweight
Record voice-over
Cons:
Prices: Free
Compatibility: ADV Screen recorder works well with a myriad of devices from Android to iOS as it uses two engines for recording (default and advanced) for fully customized videos.
 
visit site 
6. Google Play Games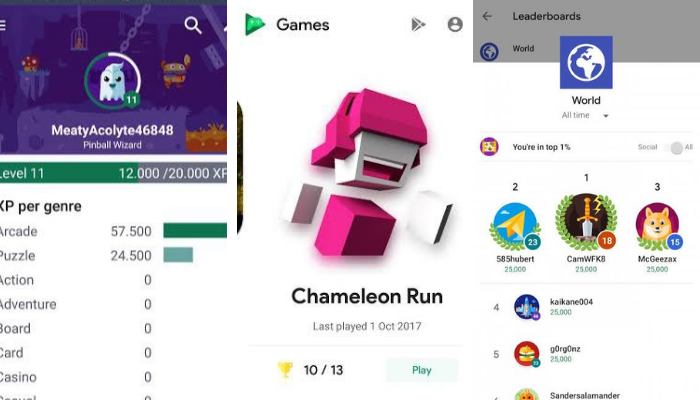 Google Play Games is home to millions of users to play, record, and enjoy their games with built-in screen recording functions. From recording video tutorials to voice covers and everything in between, it lets you add all the desired effects for a perfect video that you want. 
Pros:
Built-in screen recording functions
Best for Android new versions 
Available for in-app purchases
Several editing features
Cons: 
Audio commentary on the recording 
Compatibility: In terms of compatibility, Google Play Games might not be the best compromising option as it's only compatible with rooted devices with resolutions up to 720 p.
 
visit site 
7. X recorder

X-recorder is your one-stop solution to record HD screen recordings with a bevy of customized speeds. Not only this, but it also lets you record both audio and screen recording with a handy face cam for quality results. For extra effects, you can use the built-in highlight features to get HD quality and watermark-free videos.
Pros:
Offers excellent compatibility
Customized speed settings are available.
Record video and screen with face cam
Cons:
Prices: Free
Compatibility: X recorder sets the bar high with excellent compatibility on all android devices and lets you share recordings on Musically, TikTok, and Bigo to YouTube.
Bonus tip: Best screen recorder for Windows: EaseUS RecExperts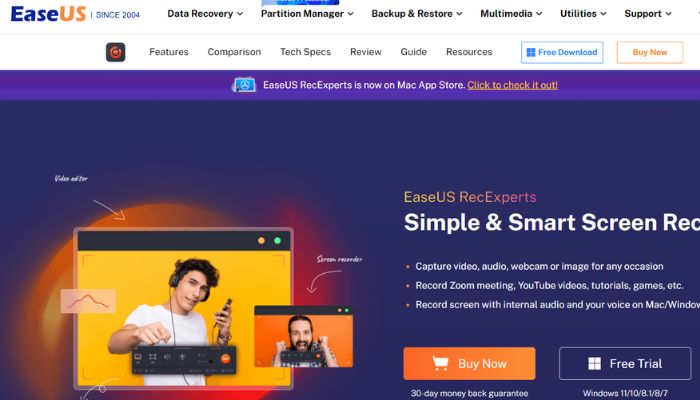 Not every free Android screen recorder you come across is fun to use, especially when recording lengthy videos in HD quality. Therefore, here we bring you a first-class Windows screen recorder to meet your further needs. 
Price: It starts $19.95/Monthly.
Compatibility: Windows and Mac
Whether you've to record Zoom meetings, capture a video tutorial, or do live-streaming, EaseUS should be your go-to option. With the latest GPU acceleration technology, it allows single or multiple screen recording with all the interesting editing features to give a professional look to the video. To add creativity, you can also create animated GIFs and customize videos and convert them into short clips with the handy options available. Best of all, it automatically saves all the recordings, so you can come back any time and continue recording from the same point for glitch-free videos.
So far, more than 300,000 users have tried EaseUS and loved the clean, crisp, and ready-to-use videos available in 10+ formats to save and export. Don't take our word-of-mouth, but check the official website of EaseUS yourself and see what you're missing on.
How to use:
Step 1: Launch the EaseUS RecExperts software on your computer. 
Step 2: You can either click the "Full Screen" option (for recording the whole screen) or select "Region" (for customizing the recording area). Upon that, choose the recording area with your mouse. If you want to record video with audio, you need to click the "Sound" icon on the bottom-left corner. 

Step 3: Click the "Settings" button to apply more options and select the corresponding specification based on your needs. When finished, click "OK".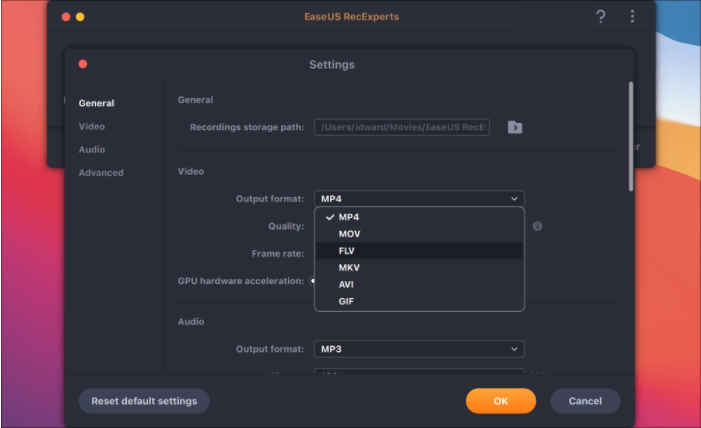 Step 4: Hit the "Sound" button on the bottom-left corner and open the system or microphone sound if you prefer to record audio and screen simultaneously. With that, select "OK" to ensure the audio options.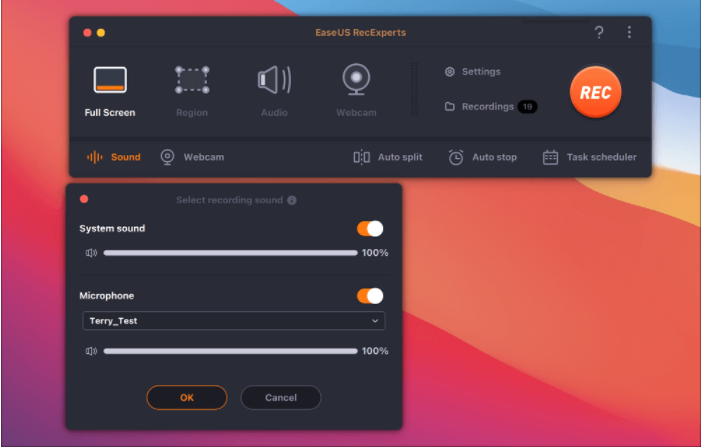 Step 5: Click the "REC" button to start recording. And click the red button on the timing bar to stop recording when it finishes.
You can find the recording videos in the "Recordings" which is located in the main interface. Select the video and edit it as you want.
Conclusion
Here are we at the end of our list of the 7 best Android screen recorders to save your time, energy, and money on screen recording. Although every screen recorder is made to record videos, not all may work well with your device and gives the same quality you expect. So, be smart with your decision, and don't forget to check out EaseUS RecExperts for a smooth, secure, and straightforward screen recording experience for free. 
No more content