Many users have been experiencing some glitches while operating Rainbow six siege. For instance, the game isn't responding and won't appear in Task Manager once it starts, or primarily it wouldn't work ultimately. This issue is mainly attributed to having an outdated video/graphic driver.
This article will explain scenarios that indicate your need to update the video driver for Rainbow Six Siege and provide solutions on how to update your video driver to have a complete gaming experience running the Rainbow six siege.
When do you need to Update Video Driver for Rainbow Six Siege?
You may encounter a series of game crashes when playing the Rainbow Six Siege, especially when you get a Rainbow Six Siege hitting error display that interrupts and eventually kicks you out of the game. 
Many users also report the inability to launch the game after downloading and installing, and it's highly frustrating. The cause for this occurrence can be due to several reasons.
Whenever you encounter these issues, they might indicate to you to update the Rainbow Six Siege video driver. Some regular scenarios that will require you to update the graphic driver of your application include:
Corrupted or missing drivers.
When you're experiencing some driver security issue.
Requiring new unsupported features by the existing driver version.
When your operating system notifies you.
Before fixing any issue, you first need to ensure your system specifications are compatible with the Rainbow Six Siege minimum system requirement. The minimum requirement for the application is:
Supported operating system: Windows 7, Windows 8.1, Windows 10 (64bit version needed), Windows 11
Processor: Intel Core i3 560 @ 3.3 GHz or AMD Phenom II x4 945 @ 3.0 GHz.
RAM: 6 GB
Video Card: AMD Radeon HD 5870 (DirectX-11 compliant with 1GB of VRAM) or NVIDIA GeForce GTX 460
Hard Drive: 30 GB
How to Check your Current Rainbow Six Siege Video Drivers Version
Knowing the video driver version currently installed on your computer enables you to determine if you require any updates. Occasionally, manufacturers release driver updates to compliment the previous version with new features and fix specific issues.
You can check your current Rainbow Six Siege video driver with your computer Device manager by following the steps below:
1. Open Start and type in Control panel, then Device Manager.
2. You want to check its driver version from the dropdown menu, double click Display adapters, and on the application.
3. Click on the Driver tab present at the top. It will present the drivers' version of the application.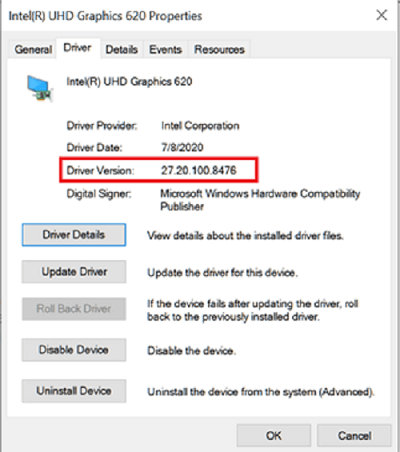 Once you've discovered the current version of your application video driver, you can then browse to determine the manufacturer's latest released version to compare and be sure you aren't using the outdated version.
Automatically Upgrade Video Drivers for Rainbow Six Siege with Driver Easy
 You can update your video driver manually with a few clicks, but make use of the driver easily if you want an automatic way to update drivers quickly.
Driver Easy is designed to automatically scan your system and search for the correct drivers it needs, saving you time and the risk of downloading and installing a wrong driver for your system and its applications.
Price: Its 1 PC version costs $29.95/year, 3 PCs version costs $59.90/year.
Compatibility: Windows
The Driver Easy has its FREE version and also the PRO version that you can benefit from. However, using the PRO version solves your graphic driver issues in just two clicks.
To upgrade your video driver using Driver Easy, follow the guidelines below:
Step 1. Download and install Driver Easy, then run it and click Scan Now. 
Step 2. Wait patiently until Driver Easy finish scanning your computer and listing any hardware with missing, outdated or mismatched drivers.
Step 3. Click Update All to download and install all the new drivers automatically.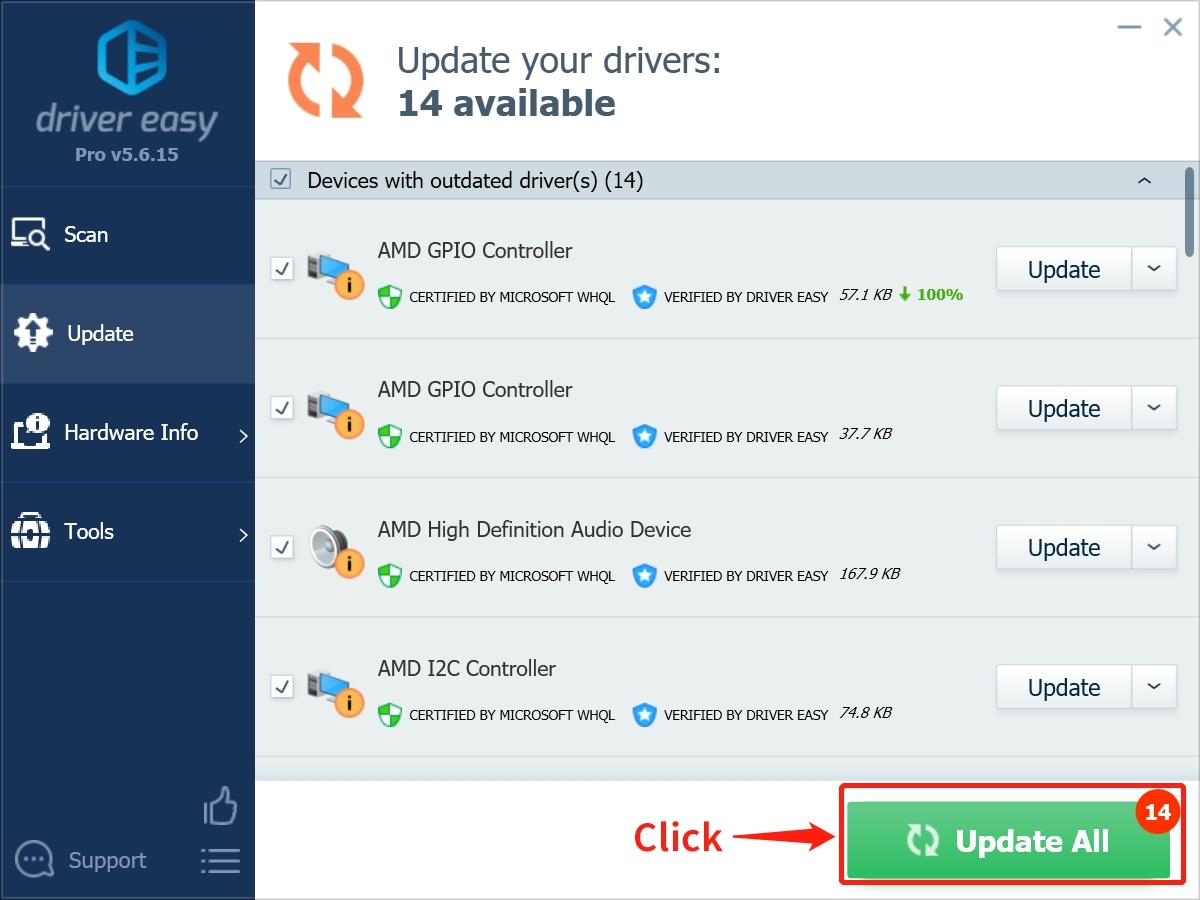 Alternate Rainbow Six Siege Video Driver Update Methods
#1. Update Video Driver for Rainbow Six Siege Using Windows Update
Video/graphic drivers control game resolution and display. It also assists in the interaction of the computer's hardware and the operating system. If you can't locate the apportioned GPU or Driver for your installed Rainbow Six Siege application, it could result from missing or outdated drivers.
You can manually update your graphic driver by utilizing Windows Update on your system following these steps:
1. Run settings from the start menu and select Update & Security.
2. Select the Windows Update option from the left panel.
3. Click Check for Updates on prompt appearing on the right panel if there are no listed pending updates.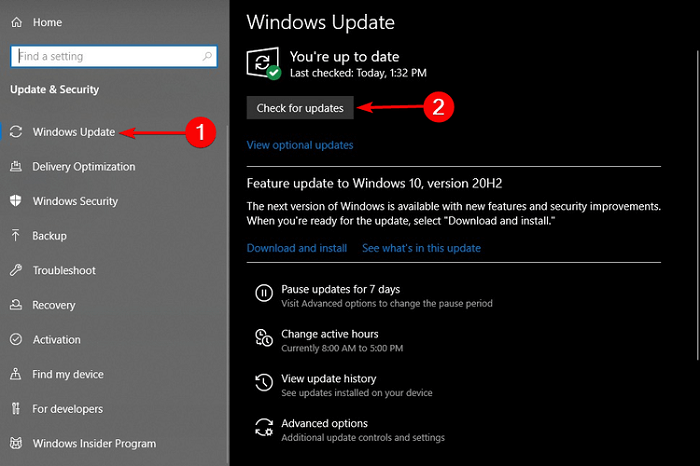 4. Scan through the list of available updates and click Download to install the latest update.
#2. Update Video Driver for Rainbow Six Siege Using Device Manager
Using the Device Manager on your system is another method you can apply to manually update the video driver for Rainbow Six Siege. It takes a more protracted process as to using windows update but gives similar results. The device manager will automatically search for updates, then download and install them on your device.
To update your video driver using the Device Manager, follow the guidelines presented below:
1. Proceed to the Start menu on your device, type in Device Manager and click.
2. From the dropdown, click on Sound, video, and game controllers.
3. Search for the required device, then right-click and select the Update driver option.
4. Click Search automatically for drivers. Your system will automatically search for driver updates and install them.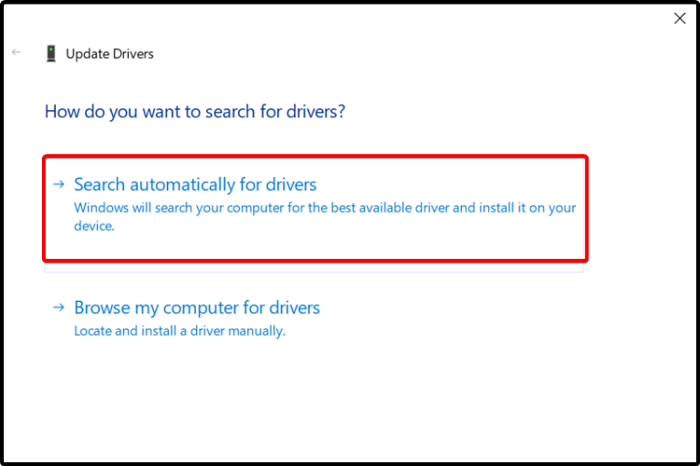 Conclusion
To maximally have an immersive experience while playing the Rainbow Six Siege, you need to ensure that your system is standard and meets the requirements for the game's functionality.
Unsupported or outdated video drivers stand as the major defects of the smooth operation of the Rainbow Six siege. However, you can avoid this by regularly updating your device operating system and applications graphics or video drivers.
You can manually perform this task by using Windows Update or Device Manager. However, they are both time-consuming, and you risk installing the wrong update of particular software.
To avoid this error, use Driver Easy to automatically update all video drivers with a few clicks and be assured of getting the correct and latest driver for your application. Driver Easy serves as the surest solution to upgrade the video driver for Rainbow Six Siege. 
No more content