Among the many reasons people remove watermarks from PDF Files is that watermarks on PDF files can be very distracting, especially when they are on almost all pages of the file. Usually, watermarks are on PDF files as a measure to control plagiarism or to prevent copyright theft. Not to worry, there are tested and trusted applications that can help remove watermarks from PDF files to give you an enjoyable reading experience.
4 Best Methods to Remove Watermark from Pdf
1. Microsoft Word
Unlike other watermark remover applications, Microsoft Word can remove watermarks offline, i.e.; you do not have to install any application as removing watermarks can be done directly. Microsoft Word is an excellent watermark remover because of the amazing features that come with it. Here are a few steps to follow to use Microsoft Word as a Watermark Remover.
Step 1: Launch the Microsoft Word application on your Window or Mac.
Step 2: Click on the PDF to edit, and open it with Microsoft Word.
Step 3: A prompt will appear telling you that your action will convert the PDF file to an editable Word document. Click on 'Ok' to proceed.
Step 4: Go to the design tab, and click on it.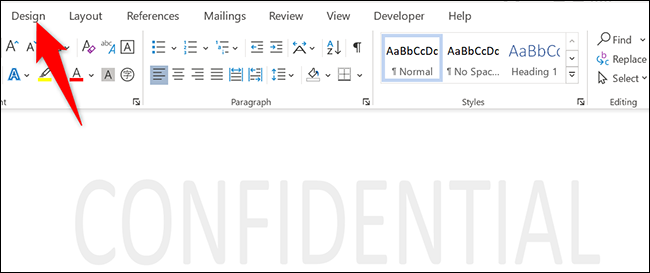 Step 5: On the Design tab layout, click on Watermark.

Step 6: Afterwards, click on Remove Watermark among the options.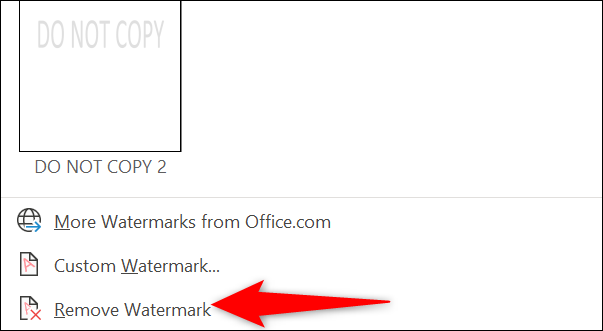 2. Adobe Acrobat
With a professional PDF Editor like Adobe Acrobat Pro, you can safely remove watermarks from PDF files. You can even do this without converting the PDF file to Word. It is a highly recommended PDF editor application that you can use to add, edit or altogether remove watermarks. Would you love to try this out? Here are a few steps to carry out.
Step 1: Install and launch the Adobe Acrobat Pro app on your device.
Step 2: Upload the file
Step 3: Go to the 'Tool' tab on the menu bar.
Step 4: Click on 'Edit PDF'.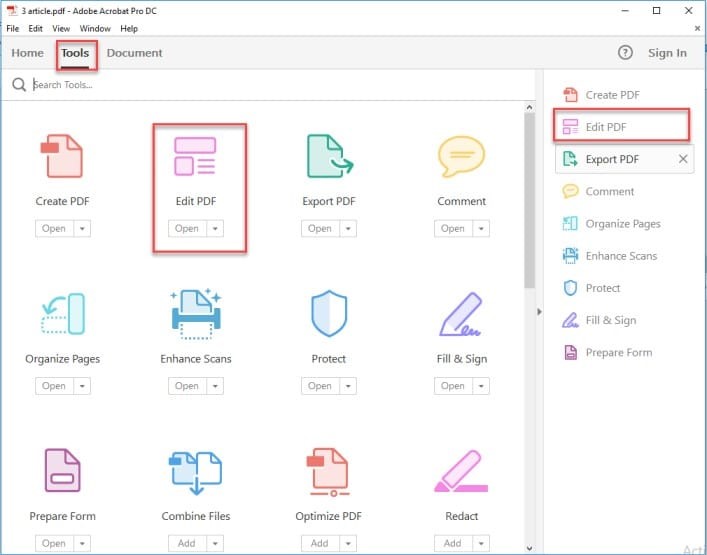 Step 5: On the toolbar display, click on Edit.

Step 6: Click on Watermark, and select Remove Watermark.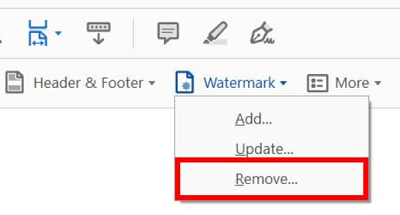 Step 7: A pop-up will appear asking if you want to remove the watermark permanently. As soon as you click on 'OK', it permanently removes the watermark.
3. pdfFiller
The pdfFiller is an excellent and professional editing application you can explore. You can use it to remove watermarks for free. However, when you create an account or sign up, you will have access to advanced features that guarantee a hitch-free experience. With a few steps, you can get this done:
Step 1: Login or create your account if you do not have an account.
Step 2: On the left sidebar, click on 'Mybox'.
Step 3: Click on Add New to upload the file.

Step 4: Click on the watermark tab displayed on the right.
Step 5: After double-clicking, click on Delete.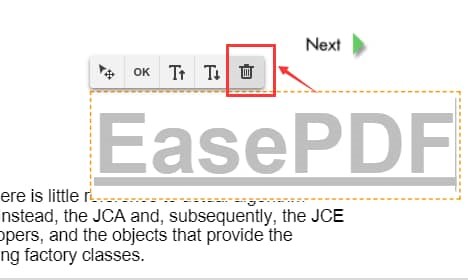 Step 6: Click on Done to complete the entire process.
4. EaseUS PDF Editor
This PDF editor is a great app that allows editing as it has enough editing tools. You can add or delete watermark to your PDF files with the PDF editor. You can also manage The PDF pages by splitting, cropping, and merging as the case may be. To use this application, the first thing is to download and launch the app on your Windows. Other steps are listed below:
Step 1: At the lower-left corner, click on the Open File button to upload the File. Another alternative is to click on File and Open to import the PDF file.
Step 2: Navigate to Page, and click on it.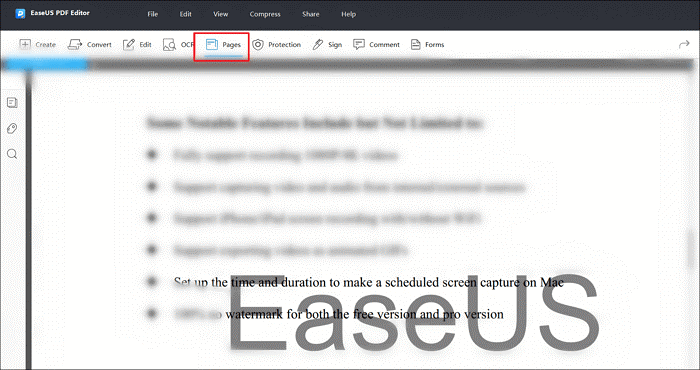 Step 3: The watermark button will then appear. Click on it, and select the Remove watermark option.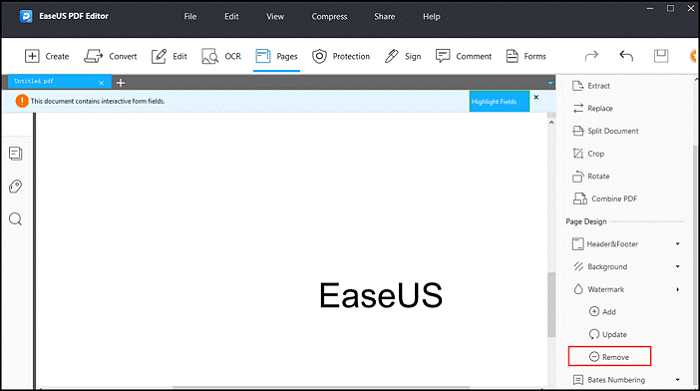 Step 4: You'll be asked if you want to permanently remove the watermark from the PDF. Of Course, click on Yes.

Step 5: Once you've completed that activity, click on the Save button to save the edited file.
Price: It costs $29.95/Monthly, $49.95/Annual, $79.95/Lifetime.
Compatibility: Windows
How to remove watermark from Videos
Have you been thinking of ways to remove watermarks from your videos too? Look no further, as EaseUS Watermark Remover got you covered. Since watermarks come in different forms like logos and graphics, the best video watermark remover will do this for you with just a few clicks.
Most of the standard features you should be expecting are that it should be able to do Batch processing, i.e., it can simultaneously remove watermarks from multiple videos. Also, it must be able to remove watermarks from videos in any formats such as MKV, MP4, WMV, AVI, FLV, etc. We have recommended one of the best video watermarks.
Price: It costs $25.00/Monthly, $39.00/Annual, and $59.00/Lifetime.
Compatibility: Windows
How to remove watermark from video with EaseUS Watermark Remover
With the EaseUS watermark remover, you can remove watermarks on Windows 10 using three different methods:
1. Blurring: This doesn't remove the watermark; it makes it so faint that it is almost invisible. Here is how to go about it.
Step 1: Launch EaseUS Video Editor. Then, import the video by clicking Import or by dragging.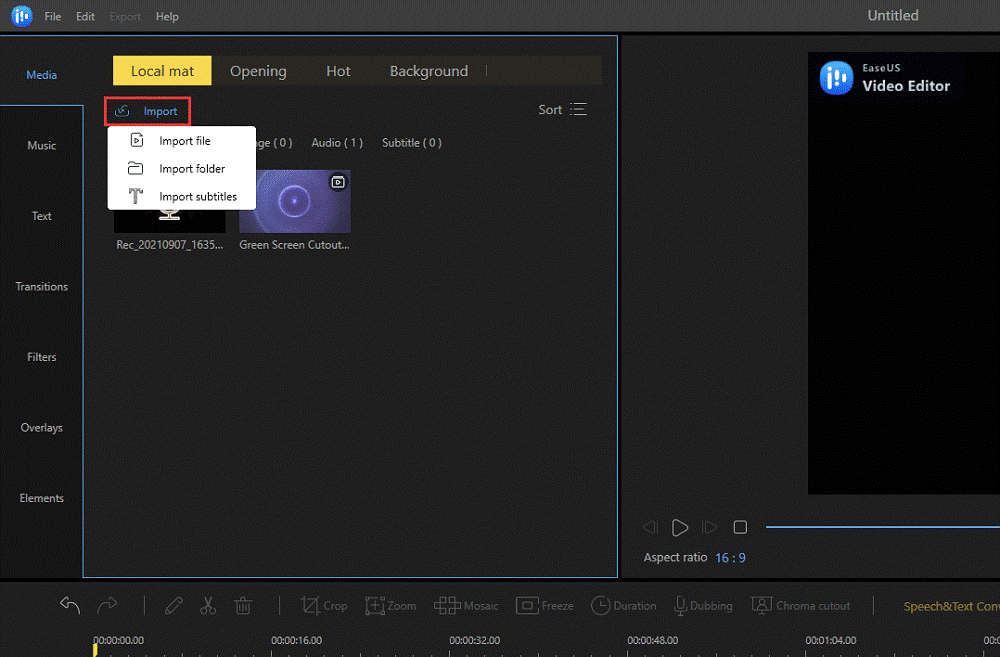 Step 2: Add the imported Video to the video track by right-clicking on "Add to Project."
Step 3: Click on 'Mosaic' on the toolbar. Afterward, click on 'Add' and 'Ok.'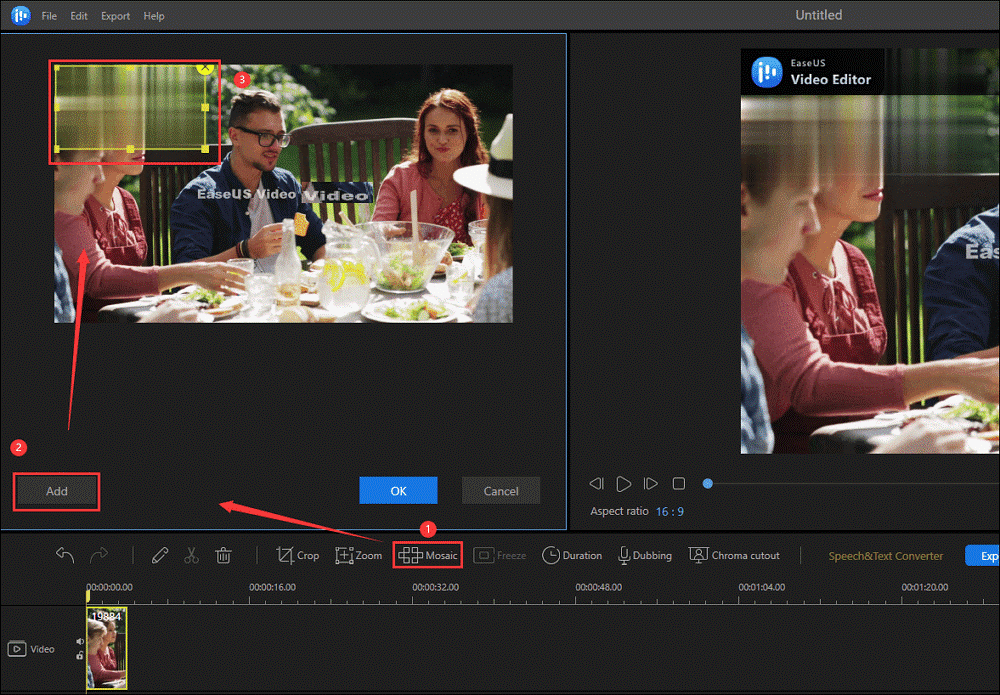 Step 4: To export a video, click on Export.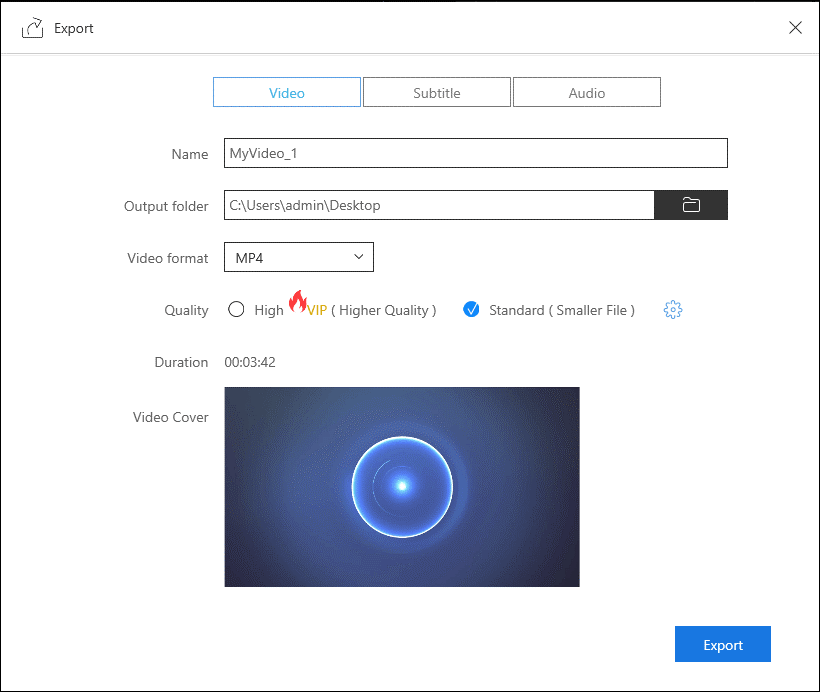 2. Cropping: Cropping can work if the watermark is by the corner. It is not a suitable method for center watermarks.
Step 1: Download and launch the EaseUS Video Editor.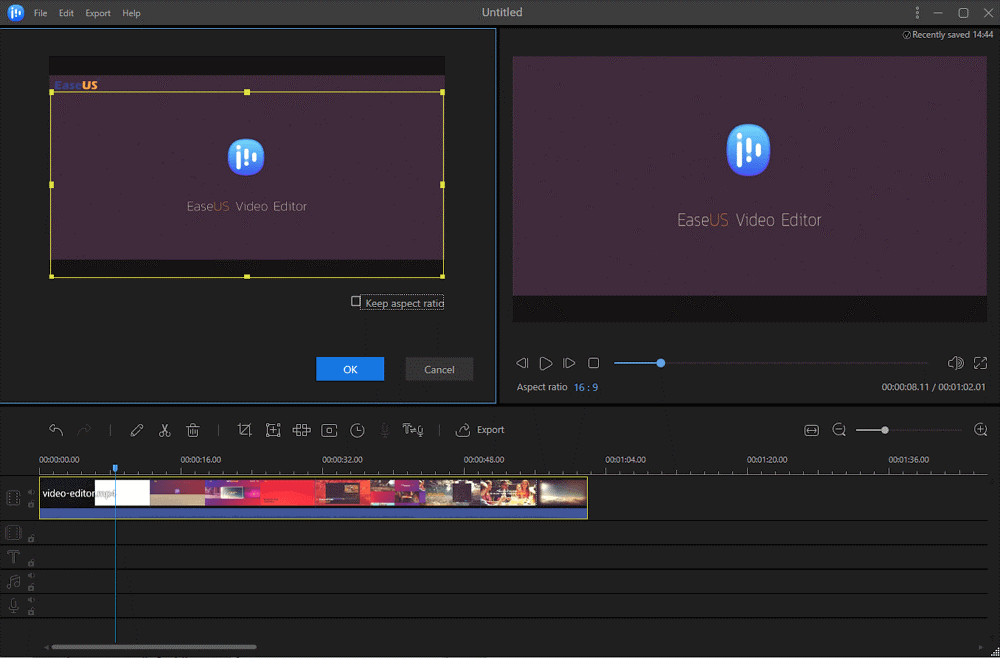 Step 2: Import the Video by dragging it to the field
Step 3: On the toolbar, click on Crop. Drag as much as you need till you have successfully removed the watermark. Click on 'Ok.'
Step 4: Click on 'Export' to move the Video.
3. Replacing: If the watermark is placed at the center, removing the watermark by cropping will not be a good option. However, you can replace the watermark with a logo, screen graphics, or text as an overlay.
Step 1: Download and launch the EaseUS Video Editor app.
Step 2: Import the logo, image, or text along with your Video.
Step 3: Double-click the image or text or logo, and drag it to cover the watermark.
Step 4: Next, set the new logo or image file duration so that it is as long as to cover the watermark throughout the video.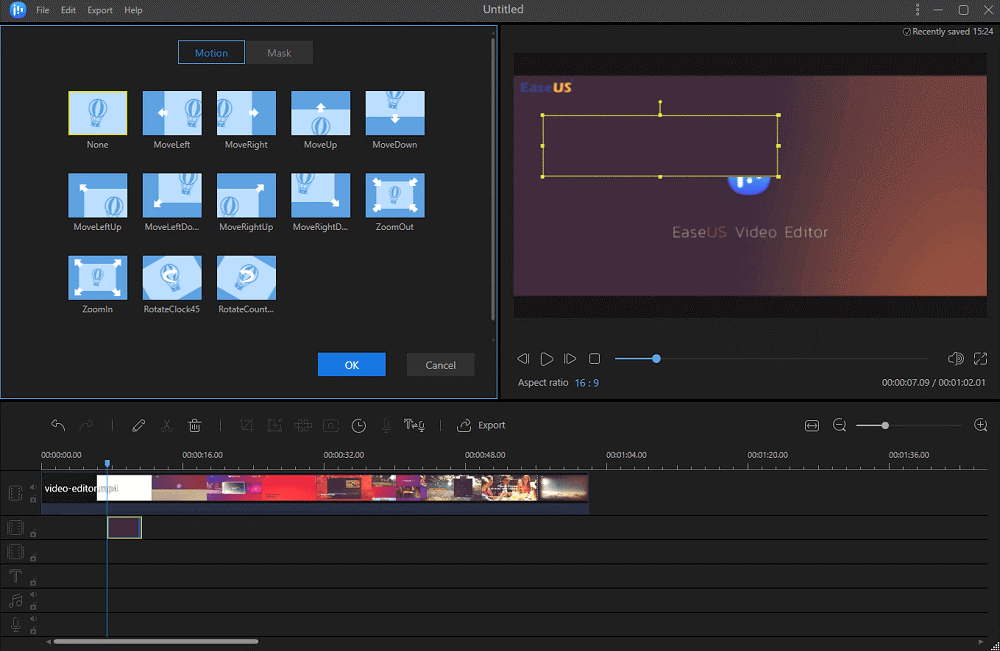 Step 5: Click on 'Export' to export the video in any format.
Wrapping Up
Above are excellent, seamless tools to use when you ever want to remove watermarks from PDF files. To remove the watermark on a PDF for free, you may have to use EasePDF or Microsoft Word to convert the document to a Word document where you can do your editing directly. After this, you can then convert the document back to PDF format by saving it as a PDF.
An online application like pdfFiller is very significant on the job, delivering without any device limitation. pdfFiller has other features such as adding dates, page numbers, sticky notes, text boxes, and images. The EaseUS PDF Editor is a highly professional yet easy to navigate the application. You can go ahead by first downloading the application, then proceed by checking out tutorial videos to guide you on your editing journey.
Price: It costs $29.95/Monthly, $49.95/Annual, $79.95/Lifetime.
Compatibility: Windows
No more content