A product key is an activation code for every Microsoft Office software. It is used instead of a product number to activate the Microsoft Office software. Every Windows Operating system software comes with a product key. Similarly, when you activate Microsoft Office 2019, you need to enter a product key. Not only while activating it, but you also need a product key to reinstall or re-download the software on your PC.
There might be times when you forget your product key, or accidentally lose it. Also, if you replace your system's hard drive, you will have to reinstall and reactivate Office on your new system. And for that, you would need to find your Office product key.
But it's not an issue. Fortunately, you can still recover it. There are various methods to recover the product keys from your system. Some are built-in, while others require you to take assistance from third-party software.
In this article, we will look at the methods to recover Microsoft Office 2019 product keys. In addition, we will also look at a third-party utility you can use to recover the Office 2019 product key. By the end of this article, you will be able to evaluate the methods that best meet your requirement. Let's look into the detail.
Recover Office 2019 Product Key Via EaseUS Key Finder
So, how to retrieve the office 2019 product key exavtly?Recovering Office 2019 Product Key may seem tricky. But thanks to different software available, this task has become easy. For ease and convenience, you can recover the Office 19 product key using a third-party utility. Try using EaseUS Key Finder. It is a reliable key finding tool. Not only Office product keys, but this software is also capable of retrieving licenses, Wi-Fi passwords, and saved passwords in browsers and accounts. EaseUS Key Finder can retrieve product keys even if the system is entirely corrupted or completely dead.
The salient features of EaseUS Key Finder are listed below:
It recovers the product key for Windows 11/10/8/7, Windows Server and SQL Server. There is no system specification for the software.
It is capable of recovering Windows credentials.
The software allows you to create a backup of your product keys in a pdf document.
It can recover keys from dead Windows operating systems or unbootable hard disk SSD/HDD.
Not only this, this tool can also find the passwords and accounts stored in your browsers, in case you ever forget them. It supports almost all the popularly-used browsers including internet Explorer, Mozilla Firefox, Google Chrome, and Microsoft Edge
Price: It starts $19.95/Monthly.
Compatibility: Windows 11/10/8.1/8/7/Server
How to use:
Step 1. Select Application from the Registry Key drop-down menu.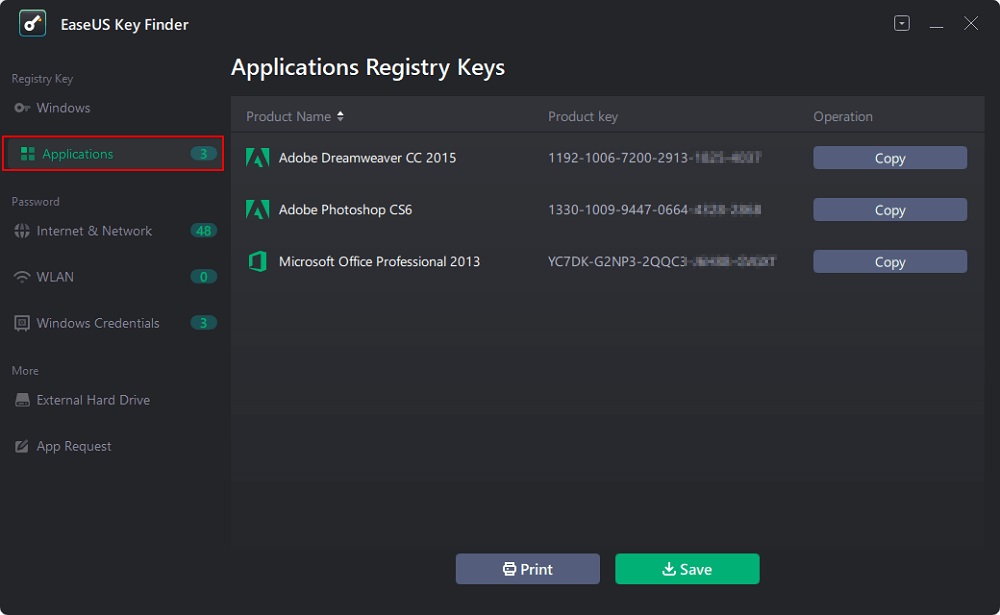 Step 2. On the right panel, look at the Applications Registry Keys. EaseUS Key Finder displays all of the installed software's keys. Copy the serial numbers you want to use. You can also click Print or Save.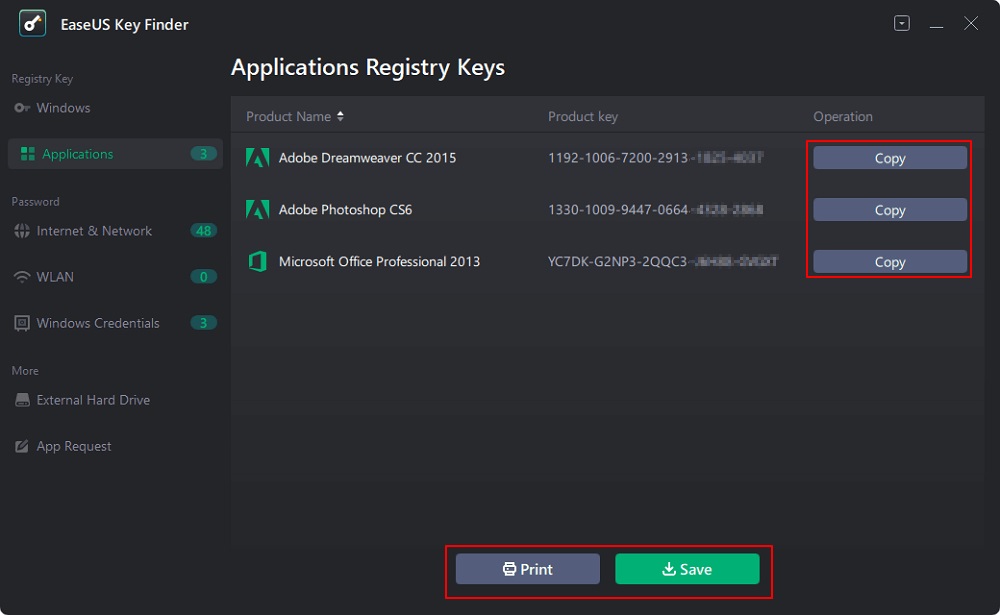 Recover Office 2019 Product Key via Microsoft Office 2019 Product Key Online
Another method to recover office 2019 product key is by Microsoft online. You can find the lost 2019 product key from Microsoft's official account and subscription page. All the data of your Windows operating system is also linked and stored in your Microsoft account. It is easy to access and is known as a safe place where your product keys are stored. Below are the steps to recover the office 2019 product key via Microsoft online.
Step 1. Go to Microsoft's official website, enter the credentials and sign in to your account.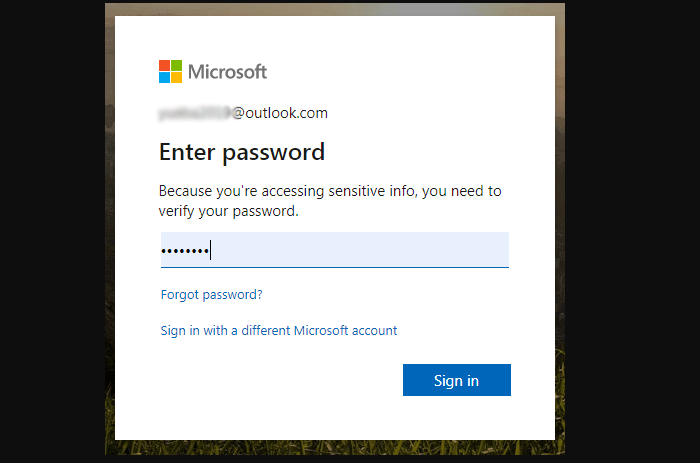 Step 2. Click on the Services and subscription option and then select the View Product Key option.

Here you can find the office product key that you were looking for.
Recover Office 2019 Product Key via CMD
Recovering office 2019 product key can be done in various ways, and using CMD is one of them. It is a direct and quick method through which you can easily recover the office 2019 product key. Your system can identify the product key by entering a few commands. Below are steps to recover the office 2019 product key using CMD.
Step 1. To open the command prompt, go to the search bar and write cmd. Select the cmd option.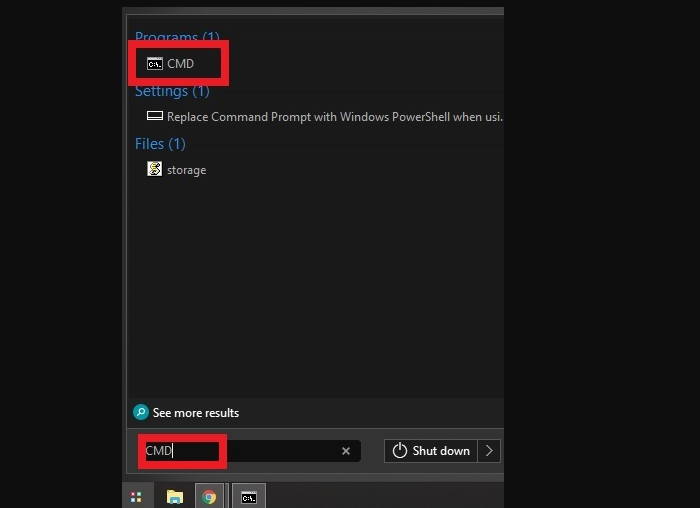 Step 2. Type the following command and press enter script "C:\Program Files\Microsoft Office\Office15\OSPP.VBS" /dstatus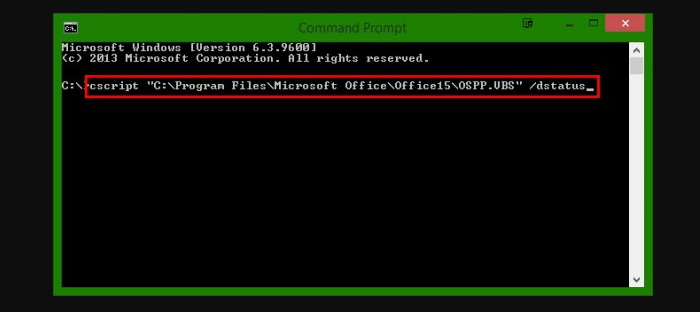 Step 3. Once you press Enter, it will show you the product key of your system
Note: In case the office is not installed in C drive, then first you must update the drive letter, and only then you can be able to access the product key via command prompt
Recover Office 2019 Product Key via Registry
The third method to find the office's 2019 lost product key is by recovering it through the registry. Windows registry has all the product keys stored in it. To access it, you need to enter the relevant command. Window Registry is a quick and easy way to find Microsoft 2019 lost product key. You can easily access Windows registry files through it. Below are the detailed steps to recover Office 2019 Product Key via registry:
Step 1. Go to search Menu and type" "regedit"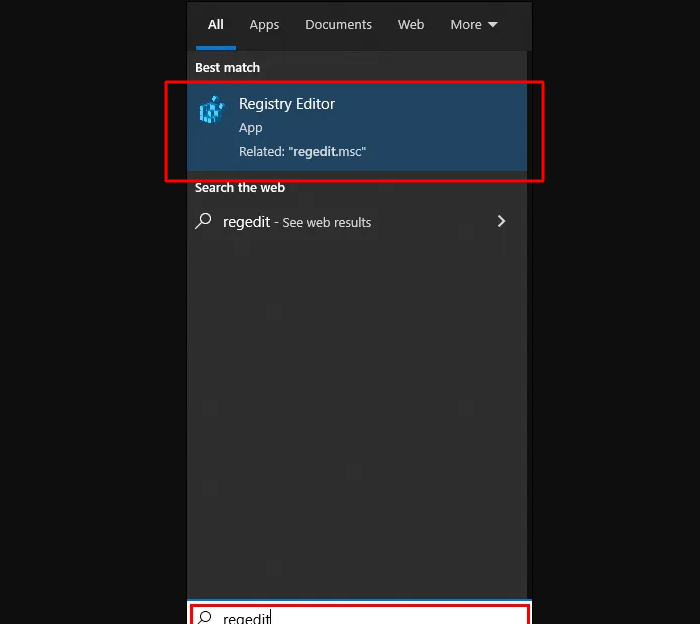 Step 2. From the Context Menu, select" "Registry Editor."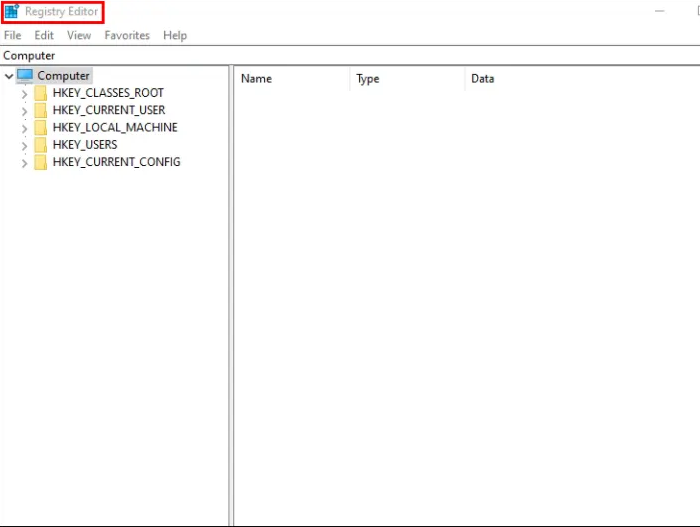 Step 3. By following the path below, open the registry file
Computer\HKEY_LOCAL_MACHINE\SOFTWARE\Microsoft\Windows NT\CurrentVersion\SoftwareProtectionPlatform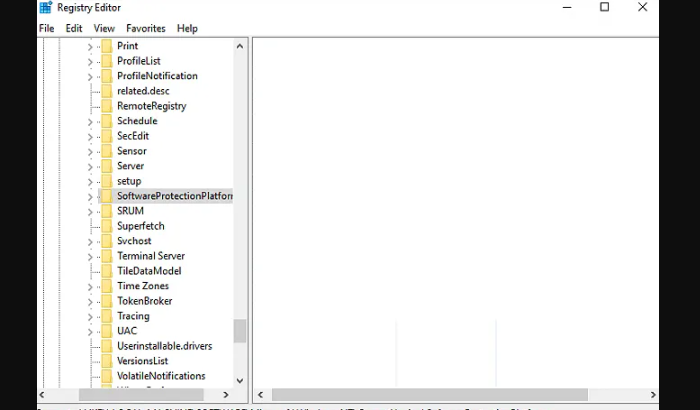 Step 4. Windows automatically generates files. Select the BackupProductKeyDefault key file.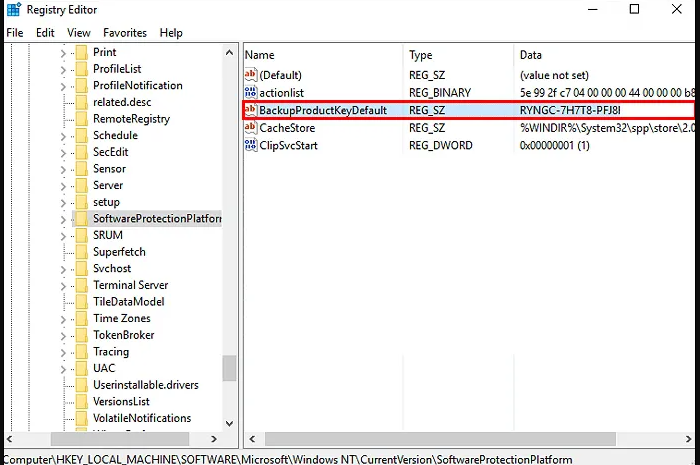 Now, the product key is recorded next to the backup product key default column.
Conclusion
To summarize what has been said so far, we have listed the various ways to recover the office 2019 product key in this article. All these methods are viable to recover office 19 product keys. You can choose the one that best meets your required criteria.
However, if you want to find the office 2019 product key without any hassle, then your best bet is EaseUS Key Finder. It is a reliable solution to recover the product key. Also, the process is quick and simple.
With a few clicks on the screen, you can find and recover the office 19 product key. Once you've found your office key, the software still has a great number of features to assist you. You can find saved passwords in browsers, recover your forgotten Wi-Fi password, and many more. Download EaseUS Key Finder and see the benefits for yourself.
Price: It starts $19.95/Monthly.
Compatibility: Windows 11/10/8.1/8/7/Server
No more content