Losing some of the messages is annoying and awful. How to find and recover those lost messages? It looks like a very difficult issue for most of us. But don't worry about it. You are in the right place now. Keep reading this passage, which discusses all the possible occasions. It will give you a complete and thorough guide on recovering deleted messages, whether on smartphones or computers.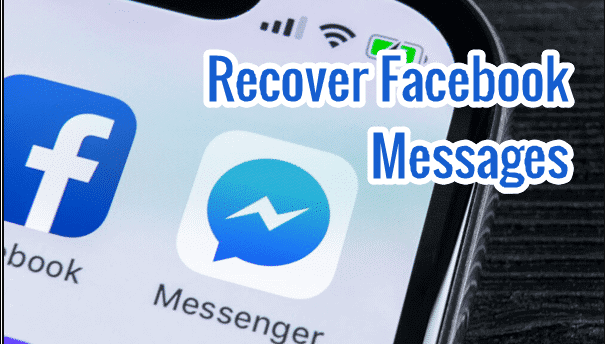 There is a chance that you haven't deleted your messages permanently. It is often the case that some of the messages are just hidden in those archived threads. If it is the case, you can easily find your messages back. Here are the specific steps:
For Smartphone:
Step 1: Open the Facebook Messager app on your smartphone and log in your account.
Step 2: Click the search bar and input the conversations that your think you deleted.
Step 3: When you find the person that you had a conversation with, send him or her a new message, and you can see all the previous messages you sent before.
For Computer:
Step 1: Launch Facebook Messager on your computer. 
Step 2: Hit the "Setting" icon and choose the "Archived threads" option. Like this: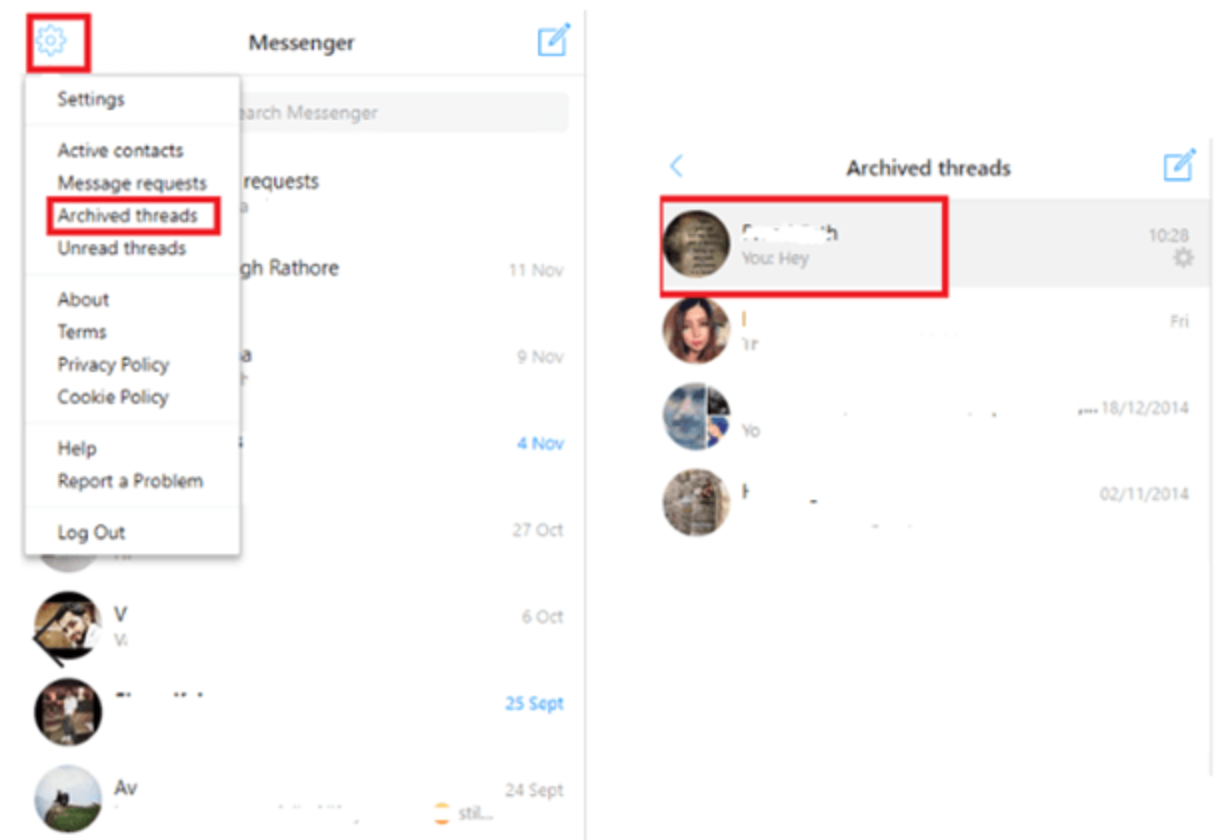 Step 3: Then you can see all the archived messages. Find your desired ones.
If you are sure that the desired conversations are permanently deleted, you can still recover these conversations quickly. Follow these steps and recover them. But you need to pay attention that different devices apply to different methods.
Recover Deleted Messages on Facebook Messenger for PC:
Step 1: Log in to your Facebook account and find "Setting" in your computer browser.
Step 2: Locate to the "Your Facebook information" option on the left column, and then click the "Download your information" on those available choices.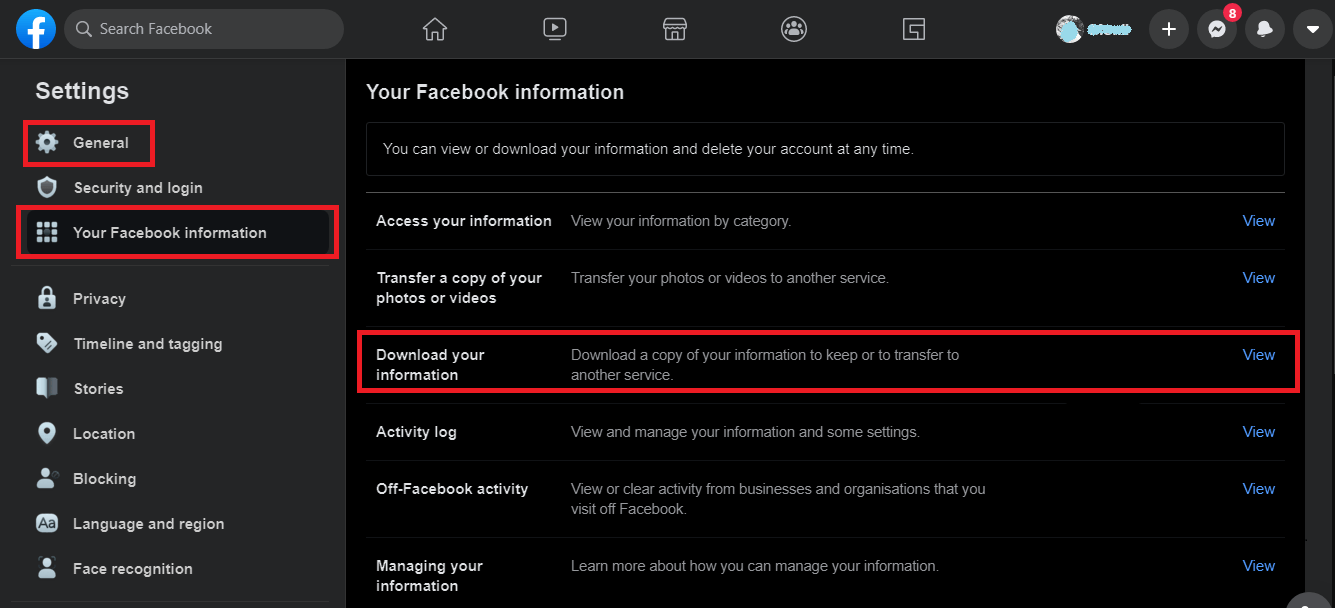 Step 3: On the displaying interface, you can see some information about Facebook that you can download. Click the little pane on the right of the "Messages" option, and then click the "Create File" button.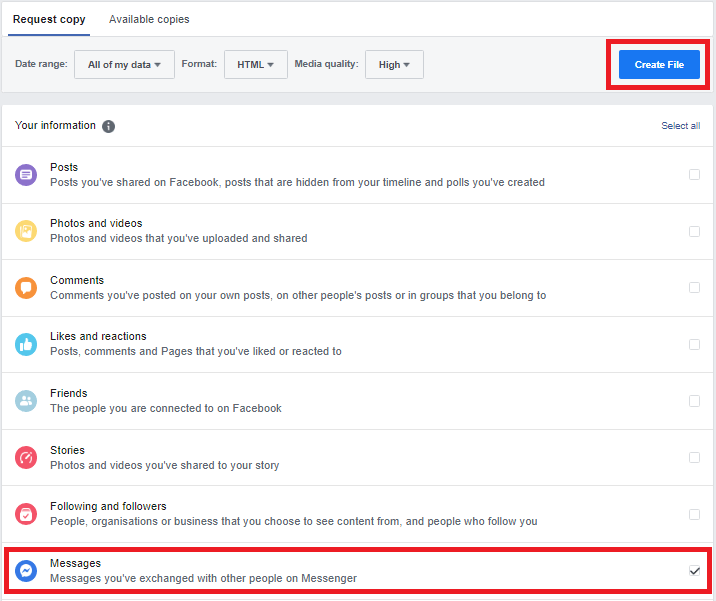 Step 4: When the download process is finished, you will receive a pop-up notice. Click the "Download" button.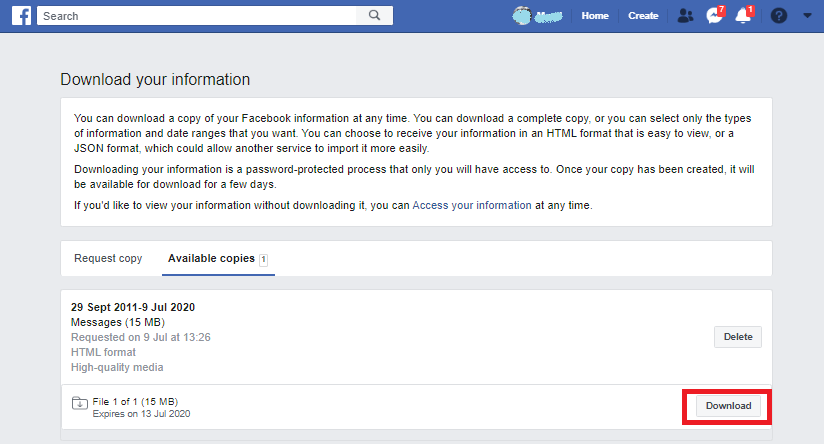 Step 5: After clicking the "Download" button, you will be required to enter the password to verify your identity. Enter the password correctly. 
Step 6: Choose a place you want to save to your computer and the messages will be saved.
When all the steps are finished, you can find your lost messages in the folder. 
Recover Deleted Messages on Facebook Messenger for Android:
Those users who usually use the Android system must know that our smartphones will automatically backup the date from every application we use. So you can find and recover your deleted messages in your phone's File Manager application. Here are the specific steps:
Step 1: Open the File Manager application, choose the "Storage" option, and click the "Internal Storage" option.
Step 2: Find the "Android" folder in all items.
Step 3: Then go to the "Data" > "com.facebook.orca" > "cacahe" > "fb_temp".
When you get to the "fb_temp" folder, you can find all your Facebook messages here because all the data is back up here.
Recover Deleted Messages on Facebook Messenger for iPhone:
It would be a little complicated when it comes to iPhone devices because there are some different situations that you may encounter:
Situation 1: You backup your iPhone data.
If you have the habit of backup your data in some space, like iCloud, iTunes, or flash disk, you can easily find the deleted messages back. Just open your backup app and find the original data back.
Situation 2: You have no backup of your iPhone.
If you didn't back up your data, it might seem rather difficult compared with the first situation. However, there are still some chances that you can find them back. Because the data we stored are saved in the internal memory in the form of code, even we can't see them, they are still stored in your iPhones. But these codes will be covered if the space is full, which is called data overwriting.
Situation 3: You have no backup and the messages are overwritten.
This is the most demanding situation you may meet. If you can seek help from your iPhone cellular provider in this situation, they may have stored your deleted messages on their servers.
Solution: 
For situation 2 and situation 3, it would be better to use third-party software. Here we recommend EaseUS MobiSaver, a software designed to recover information from Windows, Mac, for Android and iOS. It is the best free iPhone data recovery software according to users' descriptions. 
Price: Its Windows version starts at $59.95/Month for 1 PC, its Mac version starts at $79.95/Lifetime for 1 machine.
Compatibility: Windows and Mac
Download the EaseUS MobiSaver, you can easily find and recover your deleted messages back with just several clicks.
Recovering the deleted messages is not a technology-demanding and challenging problem. What all you need is the correct method. This post gives you a thorough guide, and you are sure to find the way that fits you. 
No more content