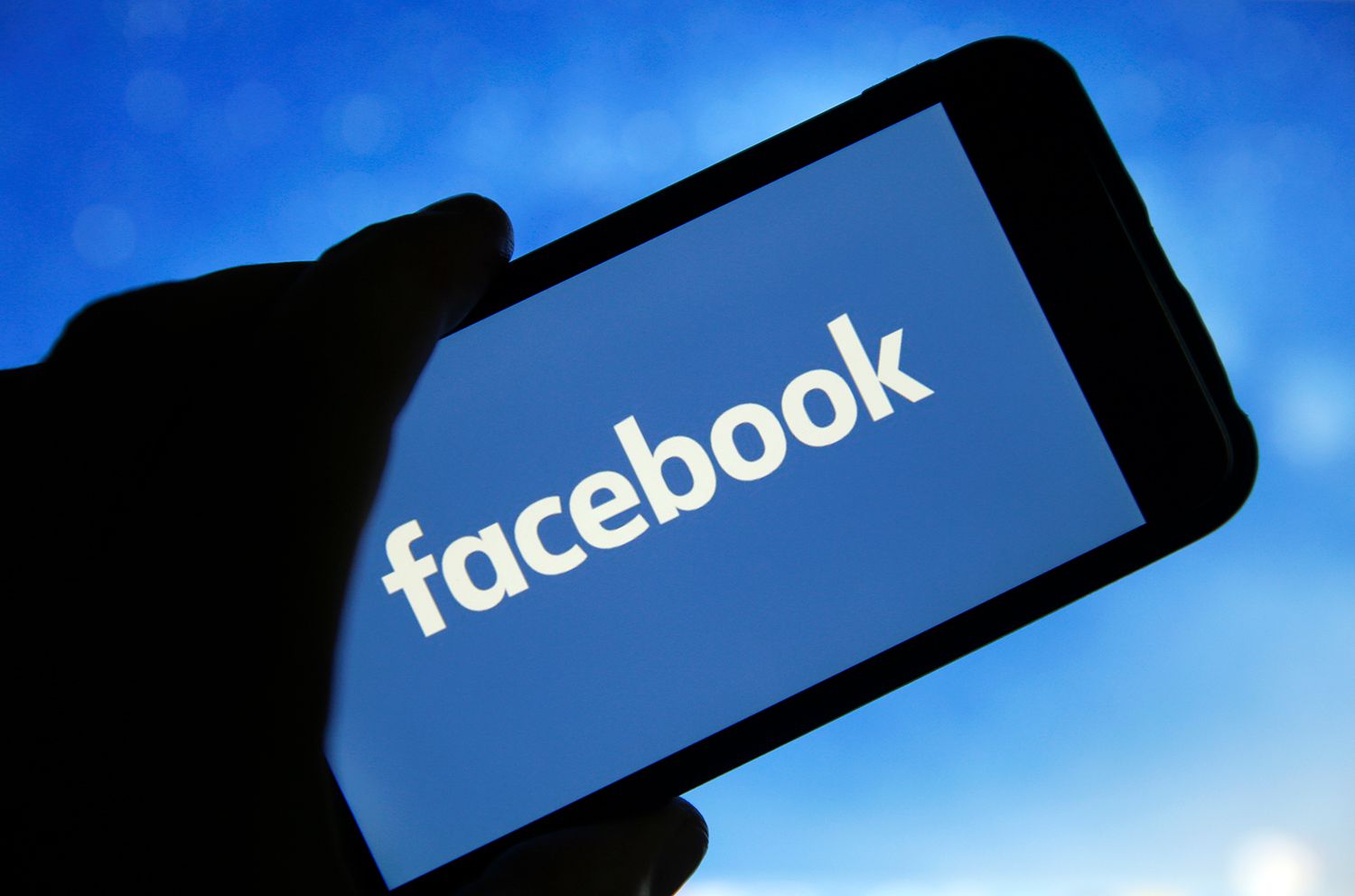 You may opt for temporarily deactivating, blocking, or permanently deleting the Facebook account if you find it consuming you a lot of time or distracting your too much attention from real life. 
However, there is a high chance that you may regret that later and crave recovering your previous account back since Facebook is undoubtedly a fabulous social platform to interact with those whose tastes and interests coincide with you in many aspects, boost and conduct business, and stay updated about the topics which you are into. 
Fortunately, Facebook understands how its users can get mood swings and be too dramatic at times. Therefore, it grants you a short time to alter your mind before clearing off all your data thoroughly from its servers. In this guide, we will show you details on how to recover your deleted Facebook account.
The Difference between Deactivation and Deletion
You may get bewildered when it comes to the difference between deactivation and deletion. Well, the most substantial difference between the two is that the former action offers more flexibility in terms of the Facebook account recovering compared to the latter one.
Here are more details:
Facebook Account Deactivation
1. This is a reversible and temporary action.
2. Your timeline information will turn invisible to others and nobody can search for your Facebook account.
3. Your data like posts, images, friends, videos, and interests are retained by Facebook and will go visible once you reactivate the account.
4. Your messages will remain intact in others' inboxes.
5. You still have access to Messenger.
6. You are allowed to reactivate the deactivated FB account anytime at your disposal.
Facebook Account Deletion
1. This is a more permanent action and you are only offered a 30 days duration to retrieve your Facebook account or it will be deleted perennially.
2. All the information concerned with your Facebook timeline will be removed after 30 days, and nobody can find your account once you opt for deletion.
3. Facebook reserves the backup of your data for 90 days, after which will be completely wiped off from the server.
4. Messages you sent will remain visible to others.
5. Apps and Facebook pages linked with your Facebook account will be all erased.
6. You are prohibited from recovering the deleted FB account after a fixed period.
How to Reactivate a Deactivated Facebook Account
There are two things required when recovering a deactivated Facebook account. The first one is your Facebook profile username or email address used for creating the account. Plus, you need to prepare the password of your Facebook account since the option of resetting the password may not be available during the reactivating process. 
Detailed steps are as below:
1. Open the Facebook application on your device or directly go to www.Facebook.com. 
2. Enter your login credentials, such as your email and password. With that, click on the "log in" option.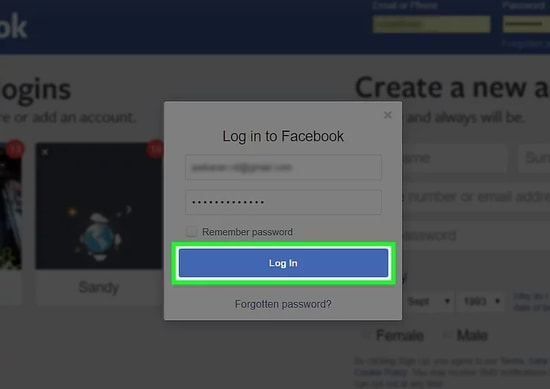 3. Wait for your News Feed to trigger. If your News Feed opened like usual, then it means you have successfully recovered your deactivated account.
How to Retriretrieve a Permanently Deleted Facebook Account
You do have the chance to restore your Facebook account easily even after you have deleted it permanently. Yet the situation can be tricky as the action must be taken within a grace period of 30 days.
If you have deleted your Facebook account by your own wish and the duration of 30 days period isn't over yet, then follow the guide below to recover your deleted Facebook account:
Step 1: Go to www.facebook.com.

Step 2: Enter your Facebook credentials (Email and password).
Step 3: Enter the Login button to open your Facebook account. Ensure the process is done within 30 days of deleting your account.
Step 4: Once your ID and Password are accepted, you'll get the prompt and two options - Cancel Deletion or Confirm Deletion.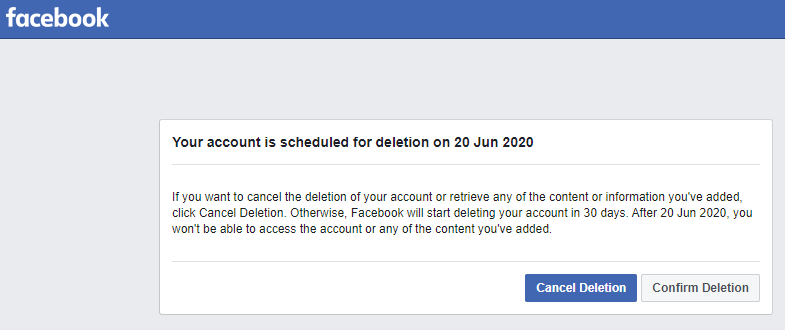 Step 5: As you click on the Cancel Deletion option, it will result in a retrieved Facebook account. With that, you will see all your Facebook posts, photos, and videos are the same as the way you left!
Bonus tip: Recover Deleted Facebook Account by using Trusted Contacts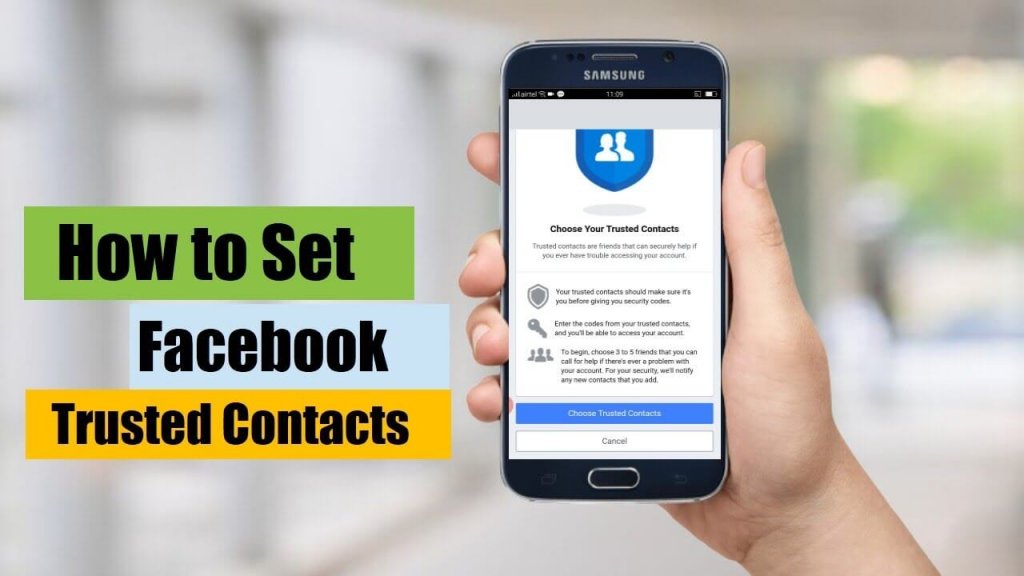 Set Up Your Trusted Contacts 
1. Go to Facebook and choose "Security and Login" Settings.
2. Scroll down to "Choose 3 to 5 friends to contact if you get locked out".
3. Click on "Edit." 
4. Tap"Choose Friends" and type the names of your trusted friends.
When you select one of your Trusted Contacts during the recovery process, Facebook will provide you with a unique URL containing a recovery code for your account. You can share this URL with your Trusted Contact via ways other than Facebook, such as a Text Message or email. By doing this, only your trusted friend will be able to access your recovery code. You can use this code to take back your account.
Summing Up
In today's how-to guide, we have shown you specific methods to recover your deleted Facebook account. Truth be told, we highly recommend that you opt for deactivating your Facebook account for a while rather than directly deleting it, as reactivating a Facebook account is much easier in comparison to retrieving your deleted Facebook account.
No more content