Have you ever downloaded or purchased eBooks from the Internet before? If your answer is "Yes". then you will know that some of the books we downloaded are saved in the ACSM format, which can't be read directly on your Kindle or iBook. 
What is ACSM? ACSM is the abbreviation of the Adobe Content Server Message, a link distributed by Adobe Content Service. We can't open or read the content in it directly. So if you want to read the book content, you need to convert the ACSM to PDF or ePUB format to read or use on your computers, smartphones, or Kindle.
It sounds to be a tricky task to do that. But don't worry, you are in the right place. We will discuss and demonstrate the specific steps to convert ACSM to PDF step by step in this article.  Two working methods will be introduced, and you can choose according to your actual situation. 
If you want to know how to convert ACSM to ePub format, You can also read our another article How to Convert ACSM to ePUB Format.
How to Convert ACSM to PDF format - 2 Effective Ways
Basically, we can divide the solutions into 2 different types. The first kind is to use ADE to convert ACSM to PDF, and the other way is through online tools. Now, let's look at them separately.
Method 1: Use ADE to Convert ACSM to PDF
Method 2: Use Online Tool to Convert ACSM to PDF
Method 1: Use ADE to Convert ACSM to PDF
As we mentioned before, ASCM is distributed by Adobe and protected by Adobe, so we can use Adobe Digital Editions(ADE) to convert ACSM to PDF. Here are the steps:
Step 1: Download ADE.
Download and launch the Adobe Digital Editions on your computer. Visit Site
If you have already downloaded and installed the software, you can skip to the next step.
Step 2: Authorize Adobe ID.
When your installation is finished, double-click to open it. Find the "Help" option on the top-left corner of the interface and choose "Authorize Computer".

you can see an interface like this. Enter your Adobe ID and password and click the "Authorize" button.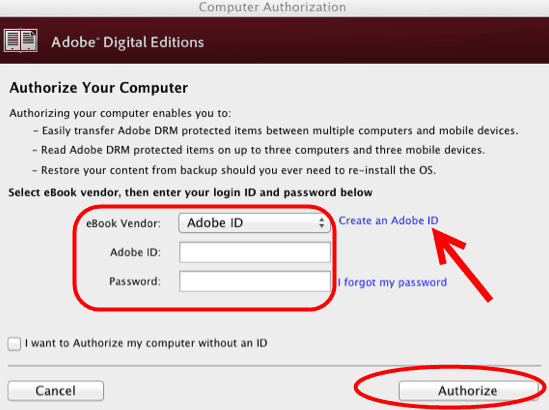 If you don't have an Adobe ID, you can click the "Create an Adobe ID" to create your ID account.
Step 3:Convert ACSM to PDF format.
Find the ACSM format file you want to convert. Right-click the file and choose "open with Adobe Digital Edition". Or, for a more convenient way, just double click the file, it will be opened with ADE as default. 

When you open the ACSM file with ADE, it will be converted to PDF format automatically. If ADE converts ACSM to EPUB format, you can try to change EPUB to PDF format. 
After conversion, you can find your PDF ebook file under the following location:
Windows users: ...\My Documents (Documents)\My Digital Editions ...
Mac users: Users/Your computer name/Digital Editions ...
Method 2: Use Online Tool to Convert ACSM to PDF
Except for using professional ADE to convert ACSM to PDF format, we can still use some online converters to achieve this purpose. One of them is the Anyconv. You don't need to download any software on your computer. Waht's more, the Anyconv provides excellent privacy and security to your files, you don't need to worry about disclosing the privacy of your files.
Attention:
This free online website can only convert files without DRM.
It can upload files within 100Mb
Now, look at the specific steps:
Step 1: Open the online converter. Visit site.
Step 2: Choose a file.
In this interface, click the "CHOOSE FILE" button, and select the target ACSM file you want to convert to PDF format.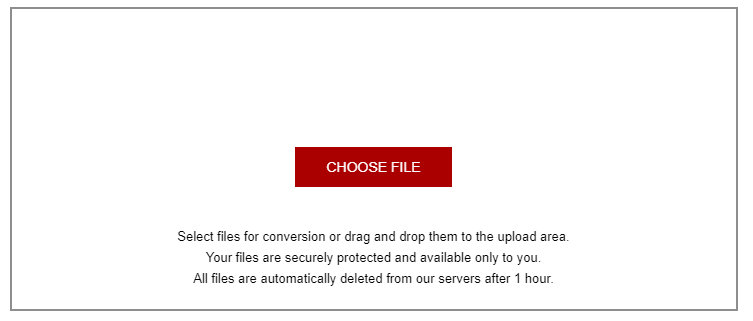 Step 3: When the file is uploaded, hit the "Convert" button to convert format.
Step 4: After the conversion, you can download the PDF file to your computer and enjoy the content.
Bonus: How to Remove DRM in Files
After downloading books from online websites, like Amazon, Google Play, Netflix BBC, Microsoft, etc., the books are usually protected by DRM. It is impossible if we want to take a note or change the content of the books. So it is necessary to remove DRM in files. How to that? If you want to find an easy and professional method, the Epubor Ultimate must be on the list. 
The Epubor Ultimate is a powerful and practical software that is designed to remove DRM and convent file formats. With easy operation, you can remove DRM with just one click. Now let's see the specific steps.
Step 1: Download and launch the Epubor Ultimate software. On the left column of the displaying interface, you can see different formats of books which are coming from different resources, like Kindle, Adobe, Nook, etc. 
Price: Its Lifetime license costs $49.99/1 PC, $54.99/1 MAC.
Compatibility: Windows and Mac
Step 2: Find and select the file you want to remove DRM, drag it into the right column, and the Epubor Ultimate will decrypt the file automatically.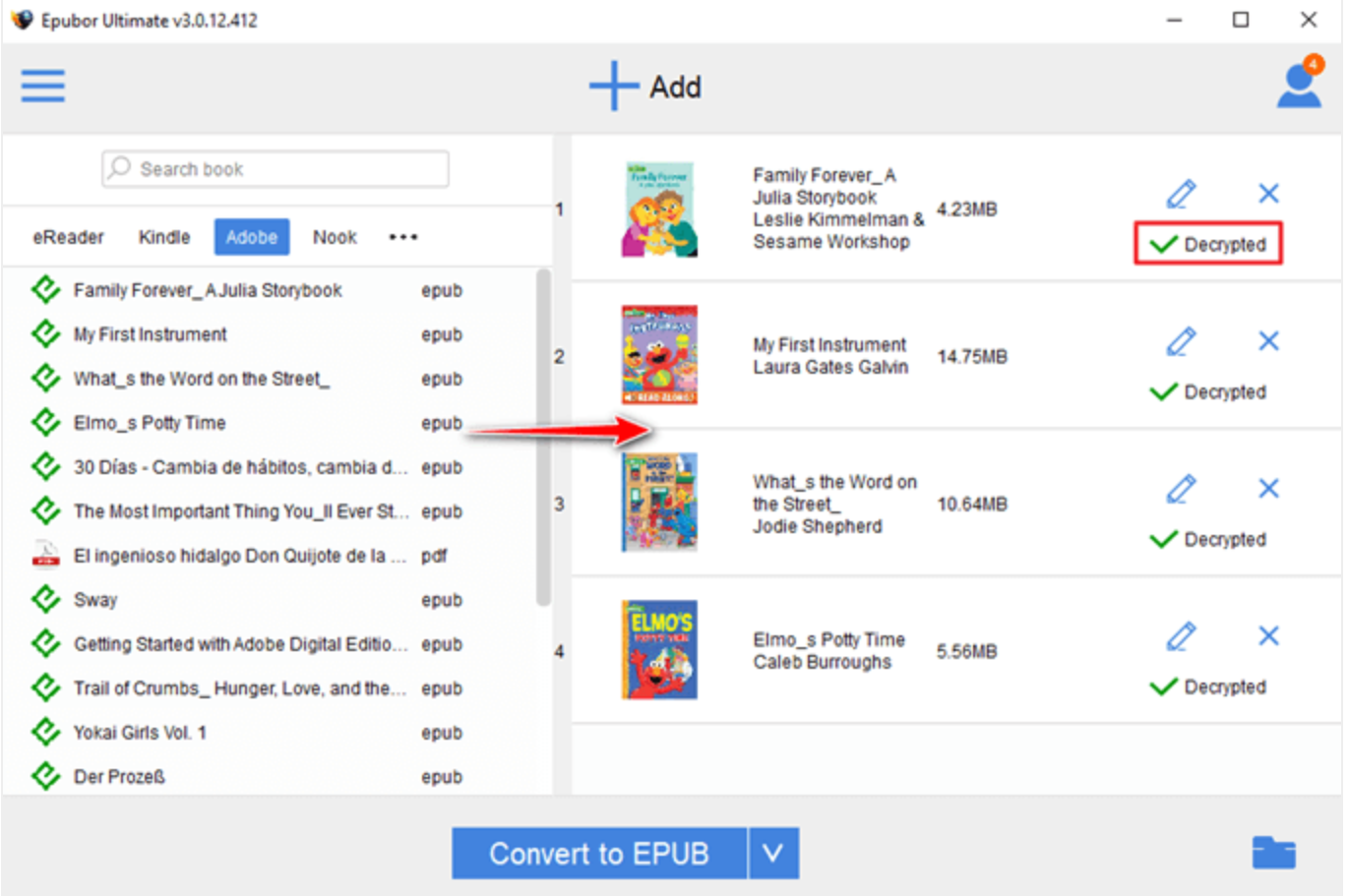 Sum Up
Converting ACSM to PDF isn't a difficult task. What you need are the correct method and steps. If you want to change your PDF to other formats, like EPUB, MOBI, or others, you can also use the Epubor Ultimate. It is a necessity for eBook readers.
No more content