Spotify customers have access to hundreds of thousands of artists and songs on their computers or smartphone. While the service relies on the internet to play music, users may also download tunes to listen to when they are not connected to the internet. This post will show you how to listen to Spotify music without being connected to the internet.
Table of Contents
Method 1: Play Spotify Music Offline - Set Spotify Offline Mode
Method 2: Play Spotify Music Offline - Set Spotify to only use Wi-Fi
Bonus: Professional Video Converter Software   
Method 1: Play Spotify Music Offline - Set Spotify Offline Mode
If you listen to music on your computer, you're almost certainly linked to the internet. However, you may need to go offline for various reasons, including travel or regular internet disruptions. Even if you don't have access to the internet, you can always download certain playlists to your computer and listen to them.
To begin, locate a playlist that you want to download. You can either make your own or find one already been made.
Then, near the top of the playlist, look for the downward-pointing arrow beside the heart.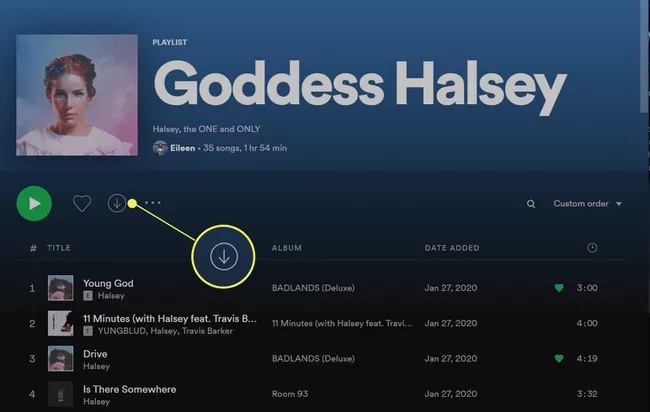 To download the playlist, click the arrow. Before downloading the playlist, Spotify will automatically add it to your collection.
Enable Offline Mode on the Desktop
After you've downloaded the playlist, you can listen to it whenever you like. You may also take Spotify offline directly from the menu if you need to for whatever reason.
Look for the three dots in the top left of the Spotify desktop app.
Select File after clicking the dots.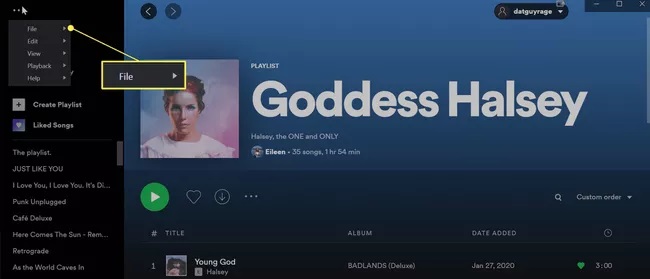 To use Spotify offline, go to Offline Mode and select Offline Mode.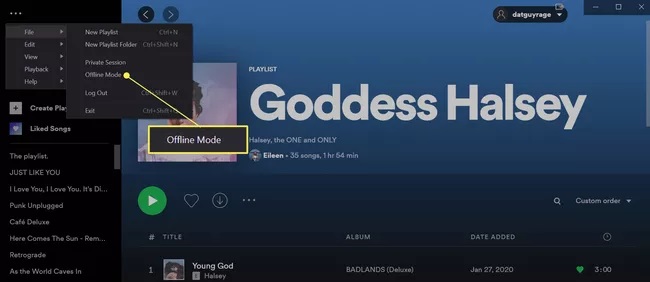 How Do I Use the Spotify App Offline?
If you want to listen to music on your smartphone using the Spotify app, you can download playlists and listen to music without a data connection.
Start Spotify on your smartphone or tablet.
Find a playlist that you enjoy and want to save.
To download the playlist to your device, click the downward-facing arrow near the top of the playlist. You can also pick Download to this device from a new menu that displays by clicking the three dots.
Enable Offline Mode on Mobile
When you're in Offline mode, you can now listen to that playlist. You may also use your Apple or Android watch to download music. After hitting the three dots at the top of the playlist, seek the option when browsing the many features and options.
By following the steps below, you can enable Offline Mode in the mobile app at any time.
Step 1. At the top of the app, look for and tap your profile symbol.
Step 2. Select Playback from the Settings menu.
Step 3. Toggle Offline to make your Spotify mobile app available offline. You can also set it to reconnect to the internet after a set number of days.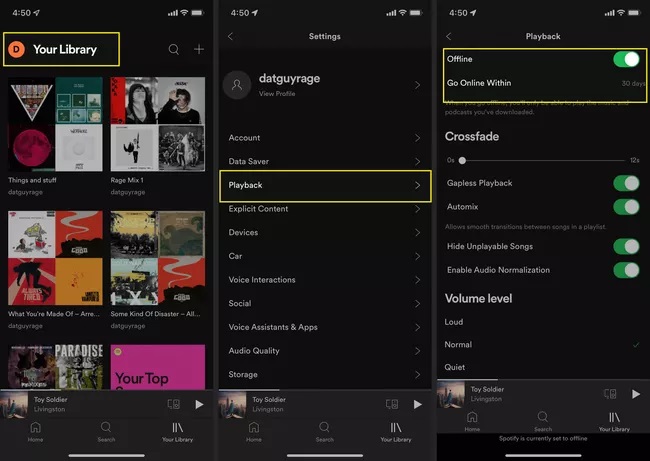 Method 2: Play Spotify Music Offline - Set Spotify to only use Wi-Fi
Spotify's app does not yet offer a feature that entirely blocks streaming over mobile data. If you're on a mobile data plan and leave the Wi-Fi range, Spotify will automatically switch to mobile data.
Data Saver can be enabled in Settings to reduce the amount of data used when streaming over mobile data.
Disable Spotify's mobile data streaming in your device's settings.
Exiting the Spotify app and going into your phone's settings is your best bet. If you're an Android user, look for apps and notifications.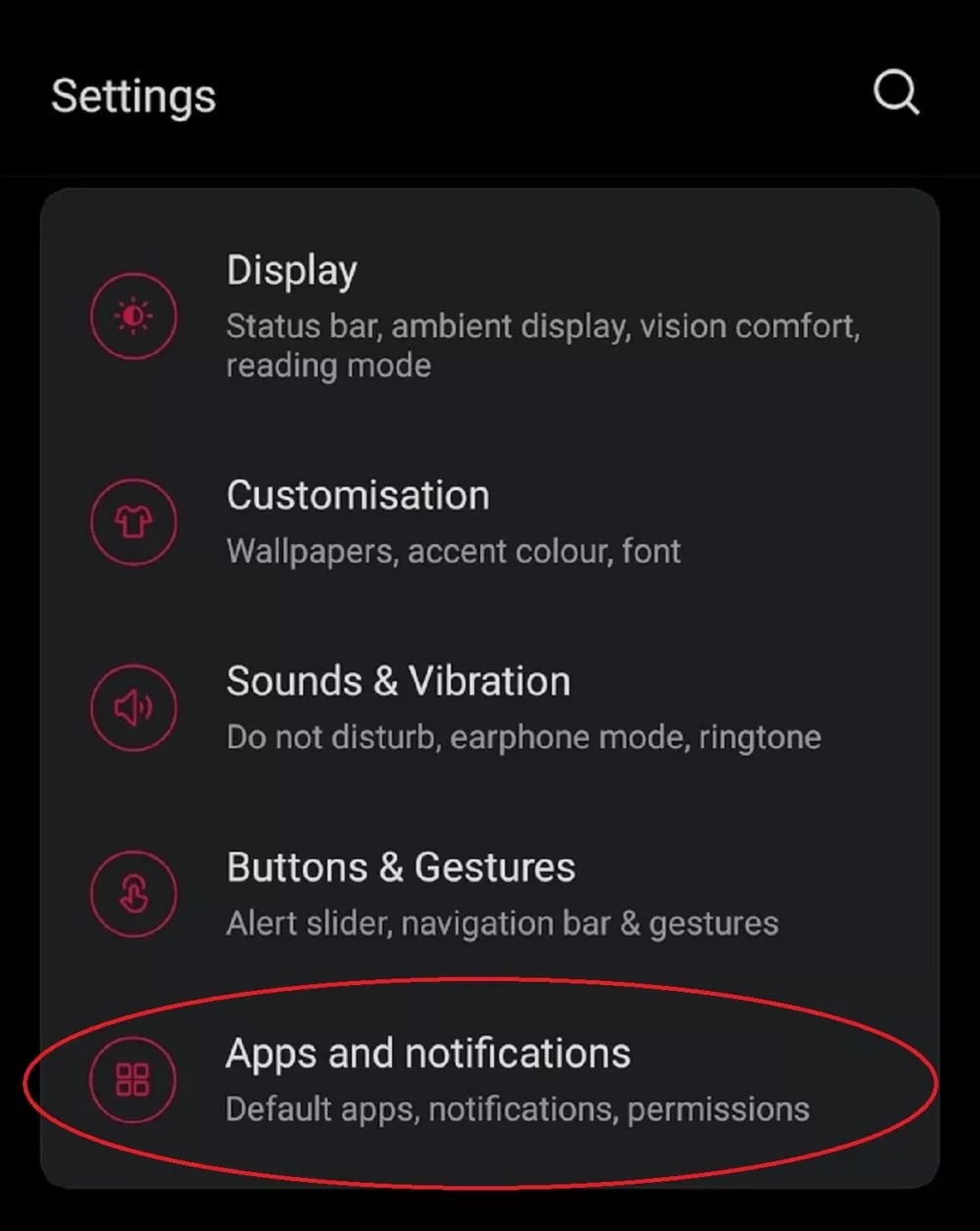 Navigate to and pick Spotify from the Apps and Notifications menu. Select Wi-Fi and mobile data.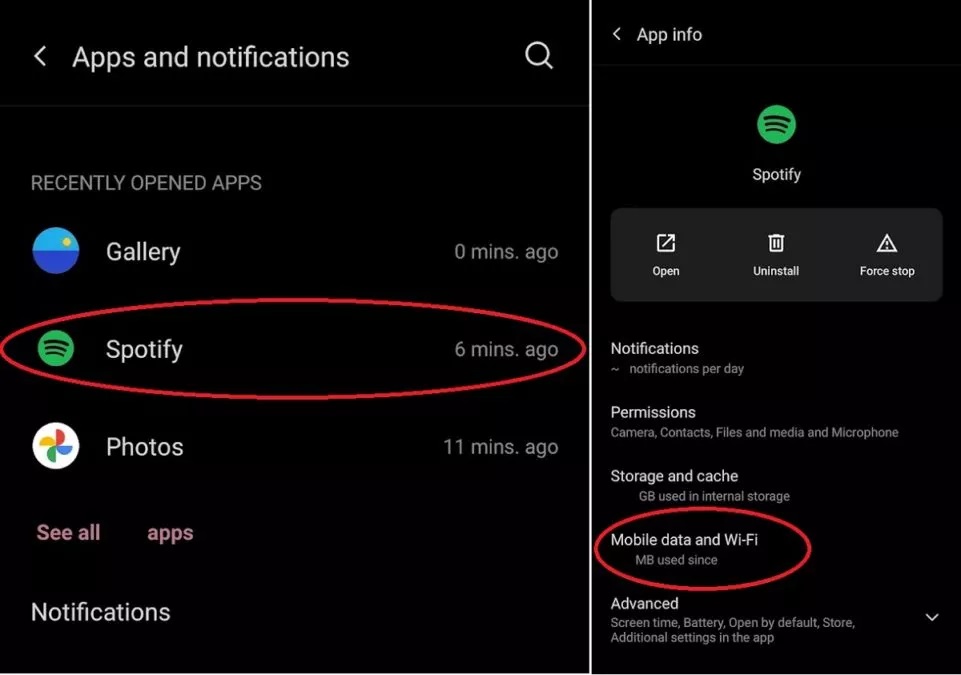 You can disable Background data, Unrestricted data usage, Wi-Fi, and Data Usage in general from this menu.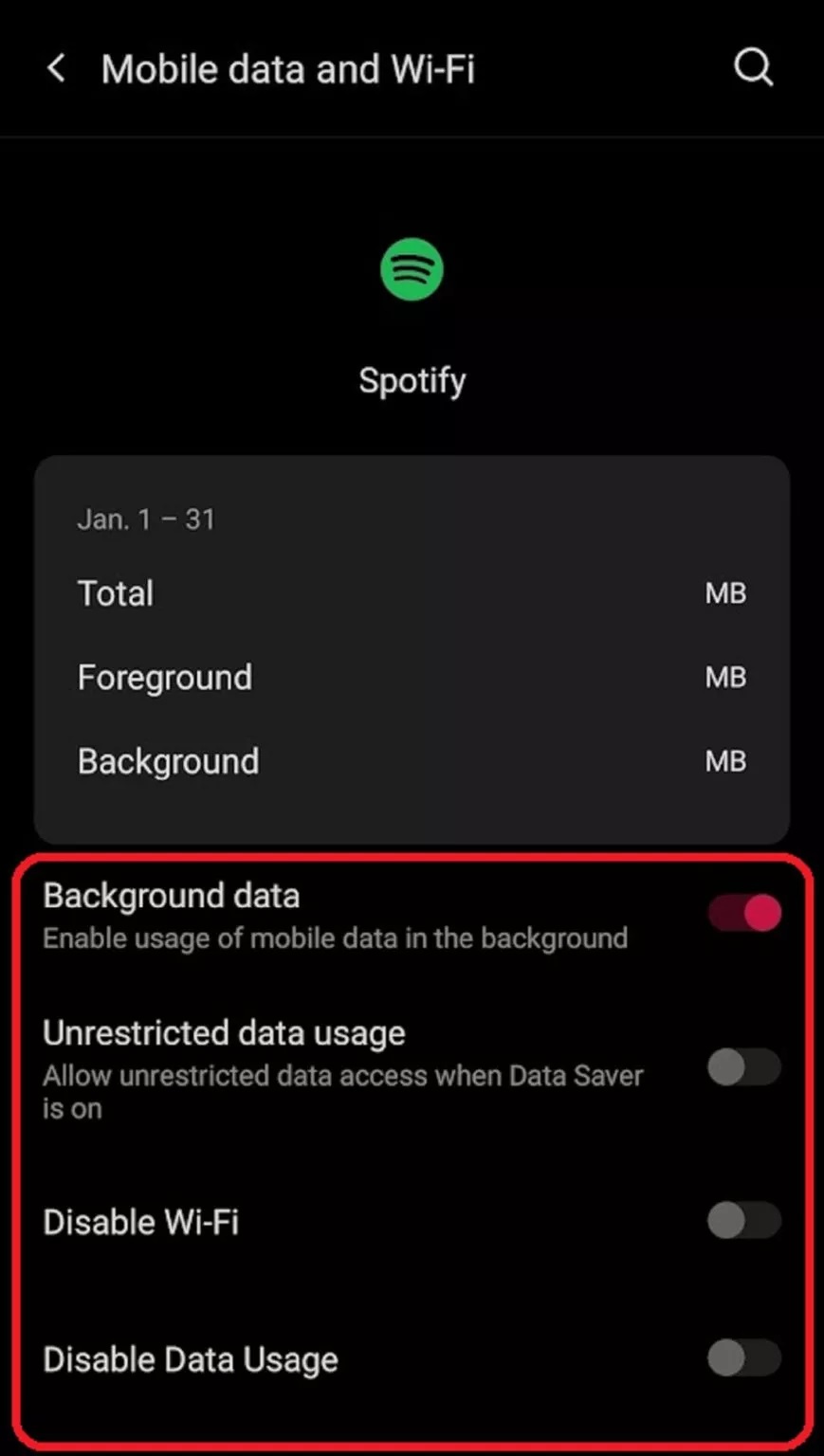 Users on iOS must go to Settings Mobile Data and then choose the app for which data access should be disabled.
Bonus: Professional Video Converter Software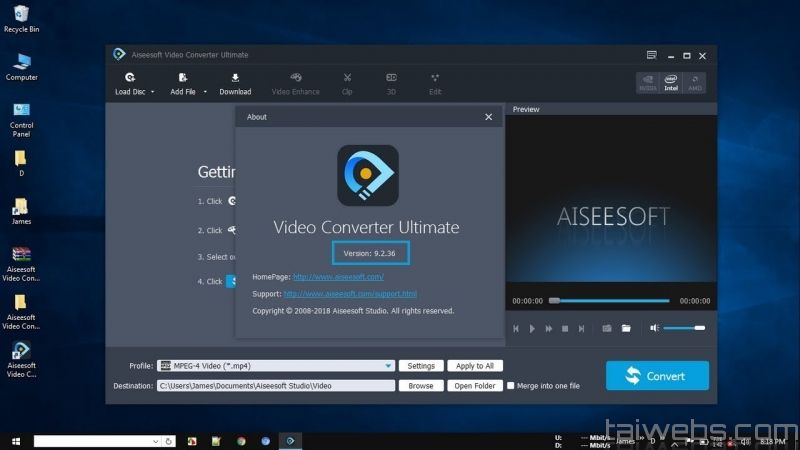 Aiseesoft Video Converter Ultimate is a comprehensive tool for converting, compressing, and manipulating videos and audio files in over 1000 different formats. It also allows you to edit ID3 information and produce GIFs on Windows and Mac platforms.
The video conversion procedure is simple, and Aiseesoft Studio produces excellent high-quality output by utilizing the greatest video encoding technologies. If that isn't enough, you can use a video enhancer to keep the original quality or upscale it, which is very useful for low-quality recordings.
H.265/HEVC, H.264, Xvid, VP8, VP9, and associated popular formats like MP4, AVI, MOV, WMV, MP3, FLAC, and WMA are among the codecs supported. All 4K, 1080p, HD, and lesser resolution formats can be handled, and batch conversion makes it easy to process several files at once.
Key Features
The following is a list of Aiseesoft Video Converter Ultimate's important features:
Conversion times are quick
There are more than 1000 video and audio formats that can be converted
Video editor & video player built-in
Supports a variety of portable devices
It aids in the extraction of audio tracks
Rich effects and a powerful video enhancer
Profiles that have already been created
Unprecedented hardware accelerated and multi-core
After-conversion actions are available
Subtitles and audio tracks can be added to your movies
A 3D Maker tool is included
a GIF generator
Media files' ID3 information can be edited
FAQs
1. On Spotify, how can I mark a playlist for offline sync?
Open the Spotify app on your desktop computer and the Spotify app on your mobile phone, and make sure they're both connected to the same Wi-Fi network. Your mobile device will appear in the Devices section of the desktop app. Select Sync This Device with Spotify from your mobile device, and then click to select the playlists you wish to sync offline. On your mobile device, these playlists will be available for offline listening.
2. Is it possible to listen to Spotify on an Apple Watch while offline?
If you're a Spotify Premium user, the answer is yes. On your Apple Watch, open the Spotify app and then navigate to whatever you wish to download. By pressing the button, you can select a piece of content and then download it to your Apple Watch.
3. On a Mac, where does Spotify save offline music?
On a Mac, launch Spotify and click the arrow next to your profile image to see where your Spotify Premium offline music is stored. Then go to Settings > Offline songs storage to see where your Spotify offline music is stored.
4. On Android, where are Spotify's offline data stored?
From the Home screen, open the Spotify mobile app, click the gear-shaped icon in the upper right corner to enter Settings, then scroll down to Other. There should be a Storage option in Other, which you should select. This will reveal the location of your music data.
5. On a Windows PC, where does Spotify save offline music?
On a Windows PC, launch Spotify and go to More (three dots) > Edit > Preferences to see where your Spotify Premium offline music is stored. Using the drop-down menu, select Show advanced settings, and then look for the Offline songs storage header. Underneath, you'll notice the location of your Spotify offline music; use File Explorer to get to it.
No more content