If you love streaming services, Netflix will be at the top of your favorite list. Netflix series and shows let you chill when you are on board to reach a new destination. However, when Netflix's video-watching pleasure is taken for granted, and the users try to cross the borders, they find it blocked for further use. This situation can be heartbreaking for users that wait for their favorite content to get on the screens. To overcome this challenging situation, you require an instant solution and some persistence. 
There can be multiple reasons why your Netflix is getting blocked; we will discuss them in this article. But, what can be the possible solutions to get Netflix to unblock for yourself and keep your entertainment boat sailing. Let us find out ahead.
Why NetFlix Blocked
There may be several reasons why your Netflix may be blocked. These may be because of:
Unavailability of VPN in your region.
Frequent traveling results in changes in your location.
VPN is unserviceable in your region.
Your current location is not matching in the listed country list.
Your IP address is being used by multiple users.
3 Ways to Unblock NetFlix with Easy Steps
You can check these options in detail to utilize the Netflix unblock facility. 
Method 1: Use VPN to Unblock NetFlix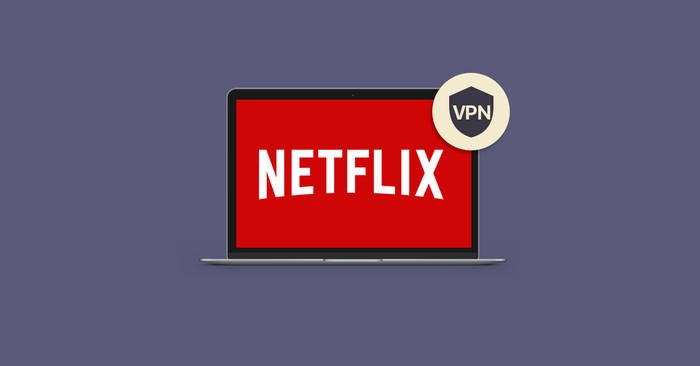 Whether you are looking to access or unblock BBC iPlayer, Netflix, or any other service, a VPN lets you do the same quickly. Here we are talking about NordVPN, which gives you an optimized option to make some room for privacy and PP sharing. It also allows the freedom to connect easily and quickly to many apps or extensions. There are many other options for VPN that lets you unblock Netflix.
Pros
It assists in maintaining online privacy by providing a no logs policy to its users.
It provides the user with a vast network of more than 5K servers to make safe streaming available.
It works amazingly with BBC iPlayer, Amazon Prime video, etc.
Cons
If you wish to disconnect your app, it may take a few extra clicks. 
Applicable scenarios/users
It can be used for any device and assists the users with six simultaneous connections. Moreover, you can use it if you are using iOS, Mac, Windows, Android, or Linux. If you are using Firefox or Chrome, it is present in the form of a browser extension. Anyone can use it conveniently; however, you may require a manual configuration for your router.
Step-by-step guide
Step 1: Proceed with signing up with your favorite VPN for Netflix. There are multiple options, but we are talking about NordVPN here.
Step 2: Go ahead with its downloading process and installation if it's an application. You can also put a browser extension to use for the same.
Step 3: Then, you have to proceed with opening the app for VPN or the browser extension, whichever you choose, to fix the issue. Then you need to have a connection in the server country.
Step 4: Go ahead by clearing your browser and wipe off the cookies and cache data of your browser. It ensures that Netflix is forgetting the location and IP address and is getting ready to accept the new IP address given by VPN. 
Step 5: Now, you can proceed with opening Netflix and making a selection of your favorite series or movies or any other content, and it will be accessible right away. You can contact customer support for your VPN if you require any assistance.
Method 2: Use Proxy to Unblock NetFlix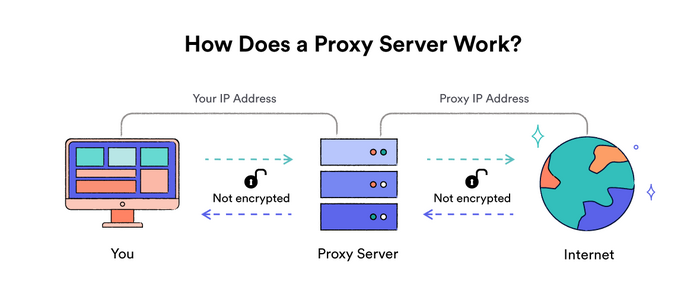 Users can find help from proxy servers to create a Netflix unblock where they can help the users change the region of Netflix. It happens by re-routing the traffic with a third-party server's assistance, after which it successfully connects with Netflix. Like a VPN, with the help of a Proxy server, the user can hide their IP address, enabling them to utilize whichever network they want.
Pros
Proxy servers are easy to handle and use along with being free to use.
There are a plethora of locations served by Proxy servers.
They offer breakneck speed for connection. 
Cons
If your server is overcrowded, you may experience slow speed.
It does not help in the encryption of your traffic.
Applicable scenarios/users
Web Proxy servers can be used by websites for free from the desired location for starting browsing and the 'Netflix unblock' facility. However, they are unreliable sources and may not work at times. On the other hand, browser proxy extensions are proxy servers of high quality that are available as web browser extensions, and they are available both for free as paid versions.
Step-by-step guide
Step 1: First, you must go to any proxy server's website. There are multiple options for the same, and you can use any of them. 
Step 2: Now, in the given space, you have to enter www.netflix.com, then choose the server of your region for Netflix that you have to unblock. After that, you have to proceed with clicking on the option of Agree and connect.
Step 3: Then, you have to proceed with clicking on the option of Continue to page. Alternatively, you can also wait until the time turns to zero. Then again, you have to proceed with clicking on the option of Agree and Connect.
Step 4: Lastly, you can continue by signing in to your Netflix account, and you will be able to stream any Netflix title of your choice, irrespective of your location.
Method  3: Use Tor to Unblock NetFlix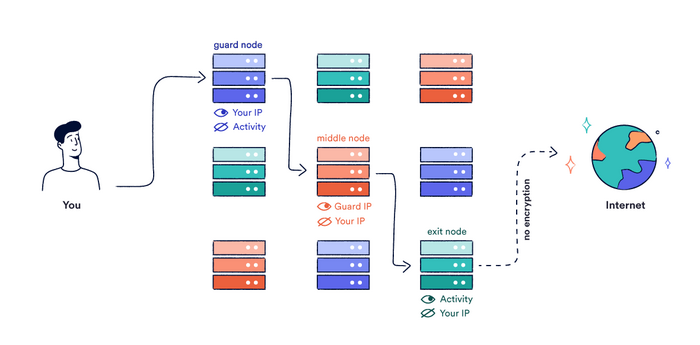 Tor is available as an open-source network that is decentralized and helps the users in concealing their identities. It uses strong encryption for the user's connection and provides a routing facility by utilizing at least 3 servers of different varieties to be used from anywhere in the world. 
Pros
You can strongly and easily encrypt your traffic with Tor.
It is available free of cost for users.
Cons
It is prolonged.
The user does not have complete control over the locations of the server.
Applicable scenarios/users
It is available for use for free for Android, Linux, Windows, and macOS devices. Tor users can change their region for Netflix by utilizing the location of the exit node. However, it is too slow for use and hampers the user's entertainment. It also uses bandwidth in a limited way, thereby jeopardizing the user's safety.
Step-by-step guide
Step 1: First, you have to complete downloading of the Tor browser by utilizing a website for the Tor project. It can be used for Linux, Android, macOS, and Windows. However, to use it on iOS, you must get another version from the Onion browser.
Step 2: Then, you can continue with the .exe file and make a selection of your preferred language. After that, you need to give confirmation of the required settings, and Tor is efficient enough to set itself in an automatic mode.
Step 3: You must open the Tor browser and proceed with clicking on the Connect option. It has a base from Mozilla Firefox, That makes it not only seamless but easier to use too.
Step 4: To confirm whether the browser is working correctly, you must visit the check .torproject. You are connected if you see a congratulations message on the screen; in an adverse case, it will show a Sorry message.
Step 5: You can visit Netflix.com and then go ahead with a selection of TV shows or movies of your choice.
Final Words 
Netflix is used worldwide for entertainment, except for North Korea, China, Syria, and Crimea. It creates a particular region for serving a content library for each region, creating a situation to use copyright and license agreements leading to limited Netflix usage. So, for a Netflix unblock, the user needs specific options, such as VPN, Proxy, and Tor. 
However, in our opinion, VPN is the most practical and reliable way of using Netflix in certain regions. Proxy is the second-best option, available for both free and paid versions but provides limited utility to the user for unblocking Netflix access. The third and last option is Tor, which is available for free but is quite unreliable compared to the other two methods.
No more content