If you're experiencing symptoms of a failing hard drive, such as clicking and humming noises, PC slowdown or hanging, disc problems, or blue screens of death, a hard disc drive (HDD) monitor can help you find and fix hidden HDD errors. Those that keep a close eye on their storage environment can anticipate when a hard disc capacity increase is required, avoiding storage space issues.
Early detection of hardware issues is possible. For example, a tentative read of a hard disk's SMART status can alert the administrator of a hard disk's impending death, allowing him to take proper safeguards.
There aren't many software applications that are expressly designed to monitor discs. Disk activity tabs are available in some system resource tools. Additionally, certain lightweight utilities display hard drive activity indicators in the system tray and provide additional disc utilization information. These programs and technologies may be used to monitor hard drive activity.
How to Monitor Disk via Windows Task Manager 
Hard drive activity tracker tools are already available in Windows 10, and there are two of them.
Step 1: One option is to access the Task Manager by right-clicking the taskbar and selecting Task Manager. Then, as shown in the image below, select the Processes tab.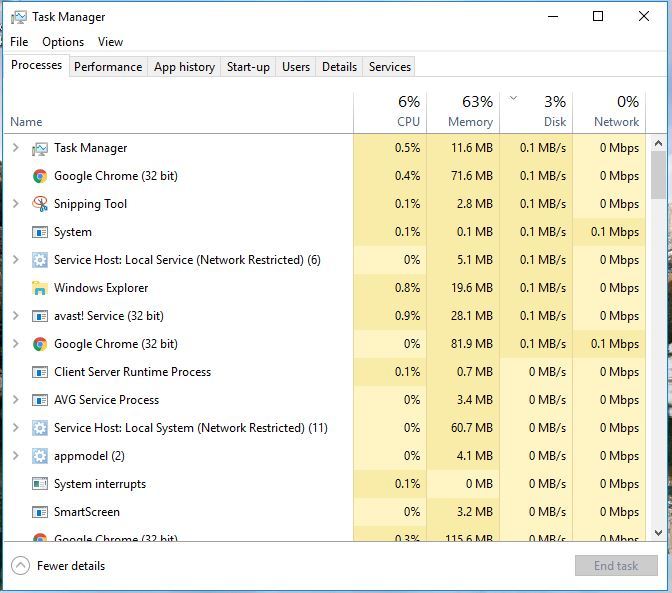 Step 2: It's worth noting that the Processes tab has a Disk column. This column displays the disc utilization of the programs and processes. Select that column to see a list of processes in ascending order, with processes that use the hard disc at the top. Then pick End Task from the context menu when you right-click a program or process mentioned there.
Step 3: Go to the Performance tab to view the graphs shown in the screenshot below. It's worth noting that this also includes disc graphs that show disc activity. The first is a graph of active time, and the second is a graph of disc transfer rate, both of which represent hard drive read and write activity. There are some other disc statistics below them.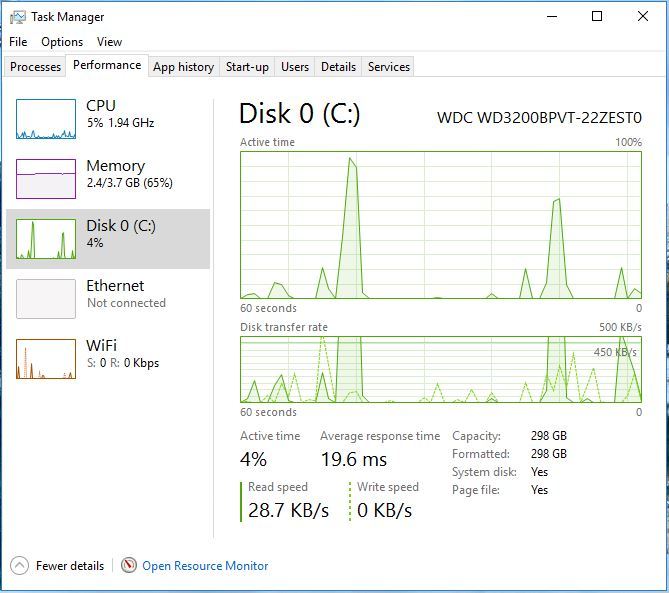 How to Monitor Disk via Windows 10 Resource Monitor
Another useful hard drive activity tracker feature introduced in Windows 10 is the Resource Monitor.
Step 1: You may access it by typing 'Resource Monitor' into the Cortana search box. Then, select Disk in the Resource Monitor window to open the tab shown below.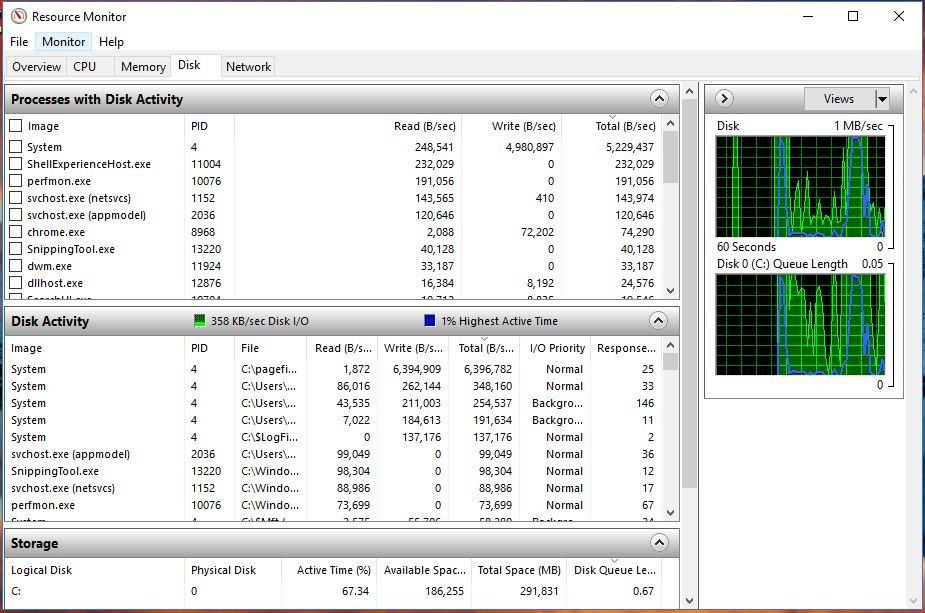 Step 2: Under Disk Activity, this tab displays which processes are using the hard drive. Its columns display the average number of read/write operations in real-time. Selecting a process check box will filter the Disk Activity list. Right-click a background process and pick End Process from the context menu.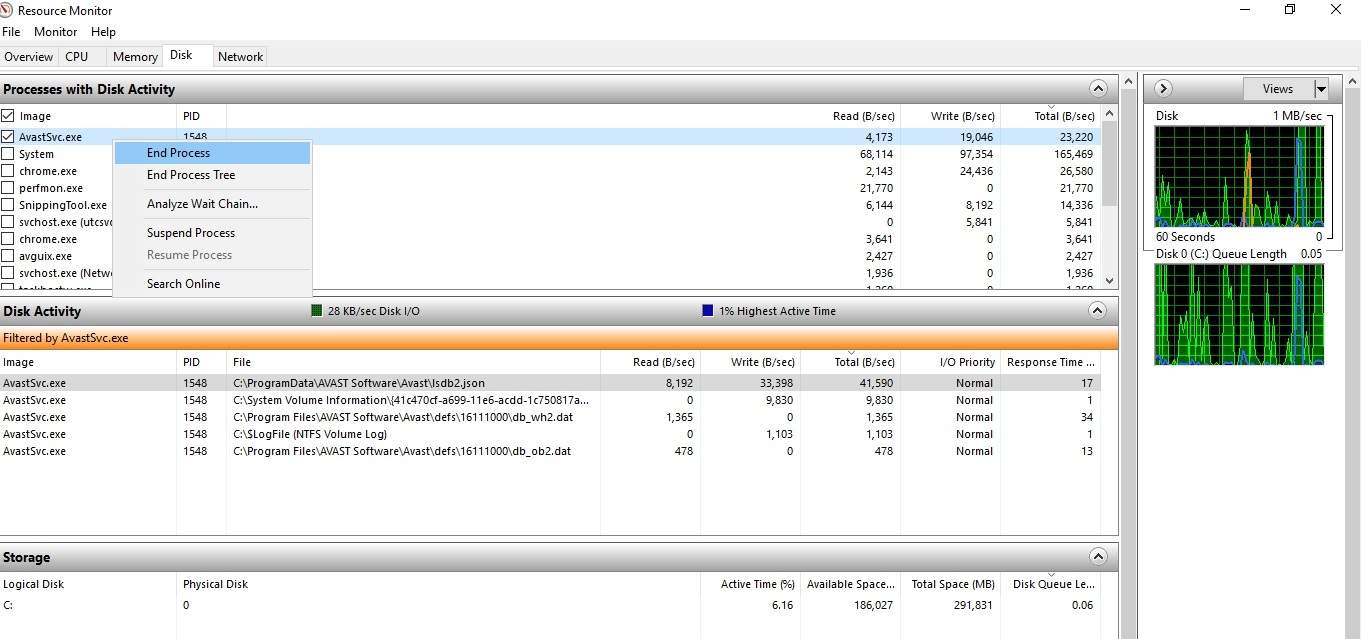 Two-disc charts can be found on the right. The first is a disc utilization graph, identical to one of the Task Manager graphs. The second one displays the size of the disc queue.
How to Monitor Disk via EaseUS LockMyFile
A computer can help you with your daily tasks whether you are a businessperson, an employee, or a student. You save personal information, papers, and other sensitive data on your computer. However, if they are released, it may be detrimental to you. With this software, you will never have to worry about data theft or privacy breaches due to malicious conduct.
EaseUS LockMyFile is a robust file protection program with many folder security features. Disk monitoring, hiding files/folders/partitions, write protection, encryption, file deletion, and so on are all supported. It works with internal and external hard drives, flash drives, thumb drives, memory cards, pen drives, and network drives.
Pros:
It's free.
Completely safe and secure
Airy and light
It's easy to use
Cons:
There aren't any to be found.
Price: It starts $29.95/Monthly.
Compatibility: Windows 2000/2003/XP/Vista/7/8/10/11
Step-by-step guide:
Step 1: Setting up Your Password
When you initially start the app, you'll be prompted to create a password and an email account.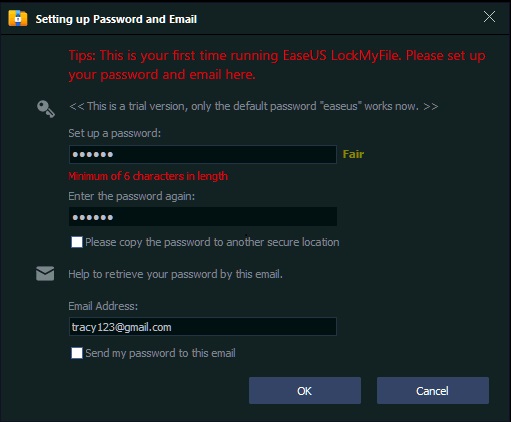 In the Trial version, the default password is easeus, and it cannot be changed unless you register the product for the Paid version. There is an email address on this page that will help you get your password back if you lose or forget it.
Note: Please remember your password or save it somewhere safe if you need it again.
Step 2: Folder Monitor
Users can use this function to keep track of a drive or a folder and its subfolders. You can see all of the operations or changes users have made to the selected disk/folder on this screen.
To add a folder to be monitored, click Add. You can see, refresh, export, or clear the monitor log on this page.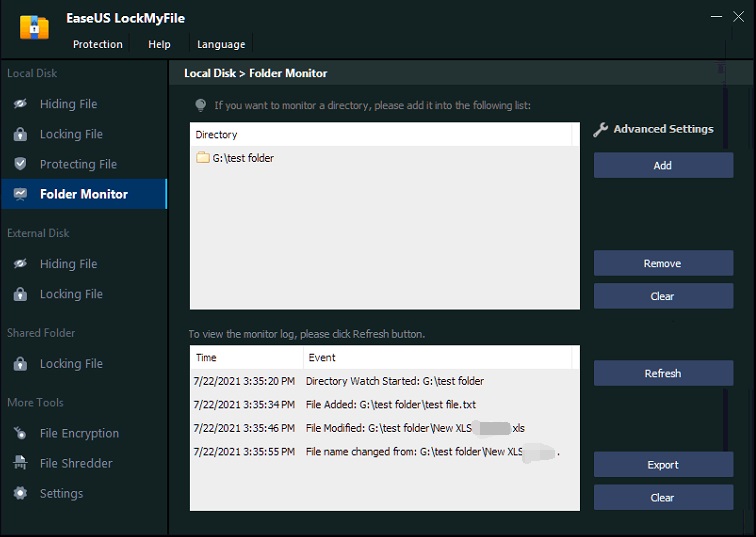 Conclusion
In this article, we looked at some of the choices for disc monitoring. Every choice has its collection of features that assist the user in analyzing how their system behaves from the inside out. We strongly advise you to use EaseUS LockMyFile for disc monitoring because it is the simplest and most effective software available.
Price: It starts $29.95/Monthly.
Compatibility: Windows 2000/2003/XP/Vista/7/8/10/11
No more content