Unlike platforms like TikTok, Facebook does not let you download videos straight from the app or website. So, you cannot share Facebook videos on messaging apps directly. All you can do is share the links, which gets a bit hectic when the other person is not on the platform. And you cannot save the video for later viewing.
Well, there are practical and straightforward solutions to this problem. In this article, we share with you 2 ways to download videos from Facebook.
2 Ways To Download Videos From Facebook
Downloading videos from Facebook is extremely easy, all you need to have is the link to a Facebook video that is publicly available and has its privacy settings to Public rather than Only me or Friends Only and you are good to go. Below given are two tried and tested methods to download videos from Facebook.
Method 1. Download Facebook Videos On Desktop Without Software
Method 2. Download Facebook Videos Using iTube HD Video Downloader
Method 1. Download Facebook Videos On Desktop Without Software
You can download Facebook videos on a desktop without having to install the software. Facebook provides a "Save Video" link in the ellipsis menu next to almost every video. 
1. Open the video in your browser, click the three-dot button on the right-hand side and select Copy link. (You may not see this option if the video is listed as private.)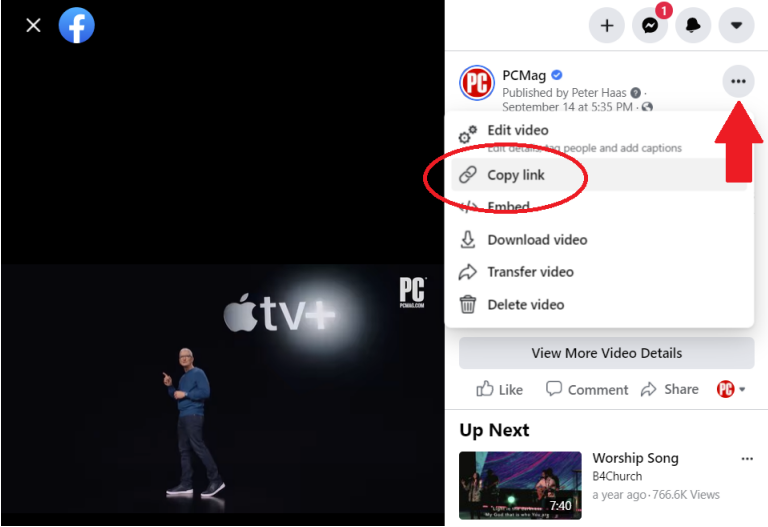 2. Open a new browser tab, paste the link and watch it forward the shortened link (starting with https://fb.watch/) to something that starts with https://www.facebook.com/watch/. In the address bar, change the "www" to "mbasic." and press Enter. 
3. Then you'll be presented with a mobile version of the page. Right-click the video, and select Open link in new tab. In this new third tab, all you'll see is the video, and you can right-click again and select Save video as to put it on your PC.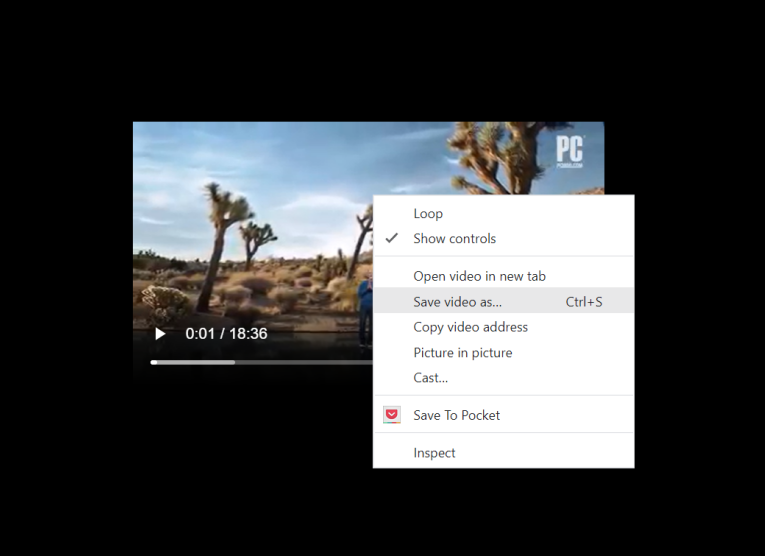 There are some downsides to it:
It is a bit complicated and you're not getting a particularly hi-res video. 
It is not for saving the video to your local storage—it only "saves" it on Facebook to a section of your account called "Saved Videos," where you can create collections to watch later. If the owner deletes the video, you won't have access to it anymore.
Method 2. Download Facebook Videos Using iTube HD Video Downloader
If you want an easier and more advanced way with a high-quality download option, you can use third-party software - iTube HD video downloader. With it, you can download high quality from literally any website, including Facebook, Youtube, TikTok, Instagram, Vimeo, and many more. 
You also get to choose between various resolutions, and you can even convert a video to MP3 without having to download additional software. The software also offers the best class downloader that accelerates your download speeds and provides you with more flexibility while downloading.
Price: Its Windows version starts at $19.00/year for 1 PC, its Mac version starts at $24.95/year for 1 Mac.
Compatibility: Windows and Mac
What's more, the ITube video downloader is equipped with one pretty advanced video optimizer feature that optimizes the videos in such a format that saves your precious storage space and improves the quality of videos, making them easier to play and share.
You can also screen record several websites in high quality. We call it an all-rounder application because you can even transfer the files with this application. It also features a full-fledged video converter that allows you to convert videos into several formats, including MP3, MKV, MP4, and many more.
Steps to download Facebook videos using iTube HD Video Downloader
Step 1. Download and run iTube HD Video Downloader on your Mac or Windows PC.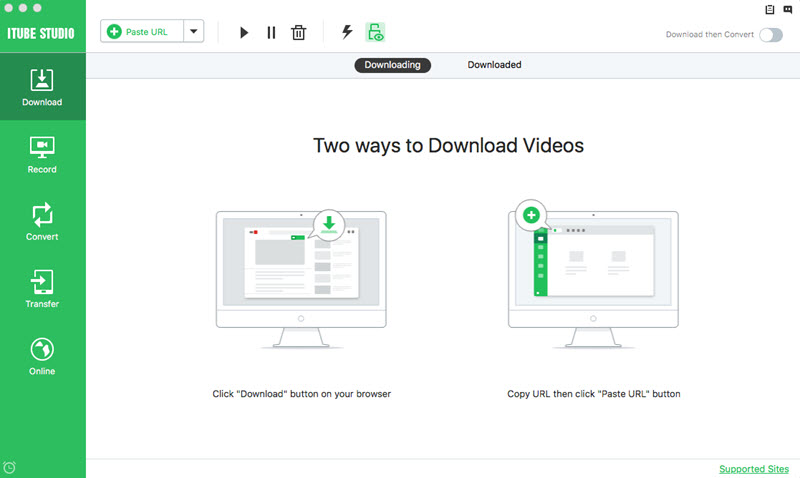 Step 2. Play the videos you want on Chrome, Safari, Firefox or any other web browser. Then you will get a "Download" button on the video window. Just click the button to download the video.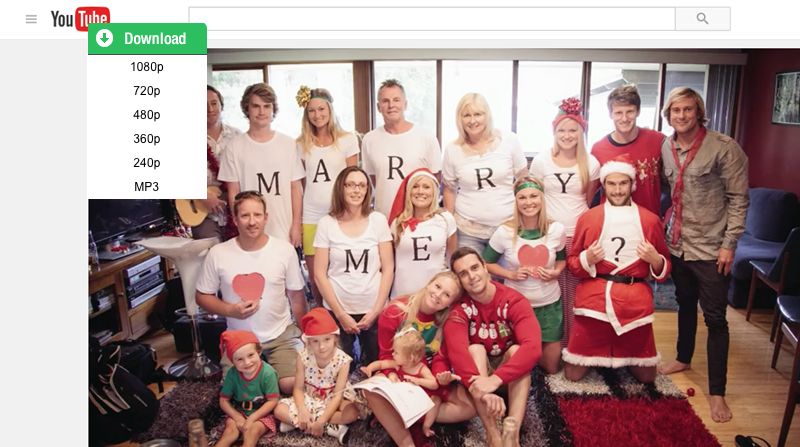 After downloading, you can find the videos under the "Downloaded" tab in "Download" menu.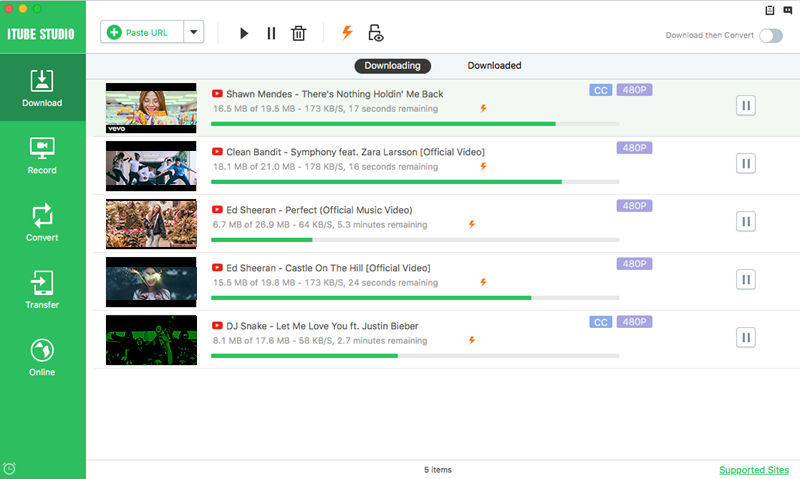 You can also download video via a copied URL. Copy the URL of your favorite videos and paste it in iTube HD Video Downloader, then the program will begin to download the videos right away.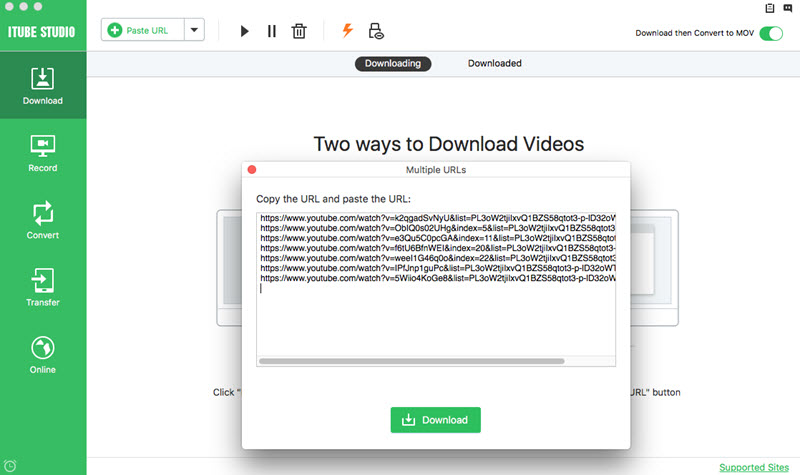 If you want to convert the downloaded videos to any other regular format:
 
1. click the "Add to Convert List" icon on the right of each video to import the them to the "Convert" menu.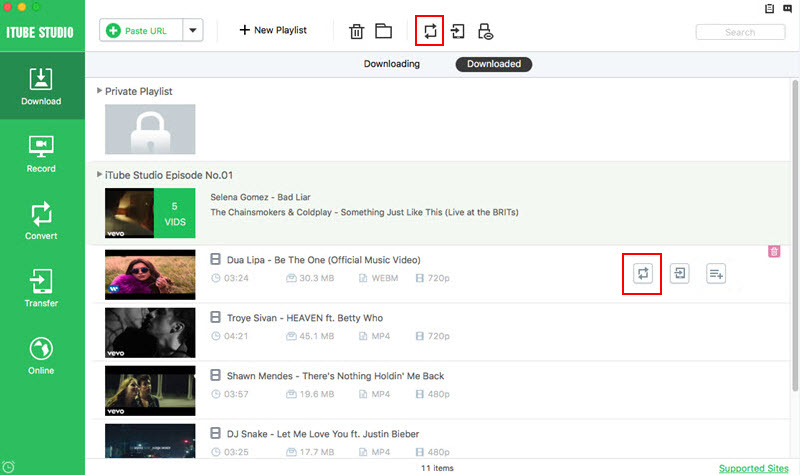 2. Go to the "Convert" menu, navigate to the video you want to convert and click the "Convert" icon beside it. Then choose your target video or audio format and click "OK" to start converting.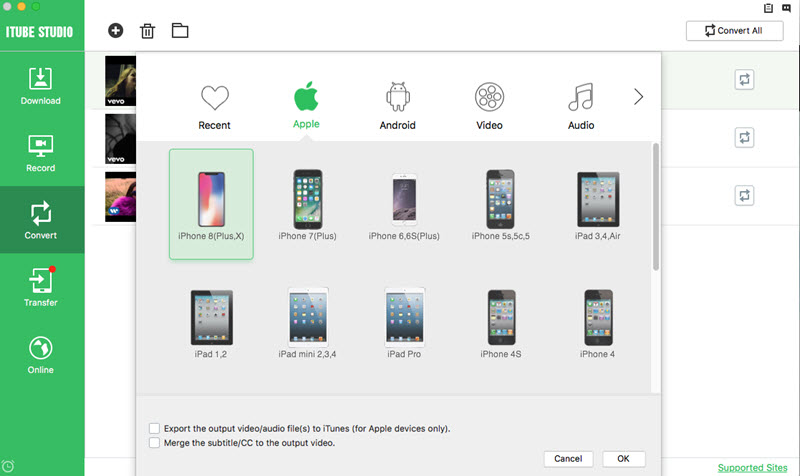 No more content