With the advancement of technology, mirroring or casting a device has become a common practice. People love to cast iPhone, Android, Mac, or Windows through Firestick to Smart TVs or more giant screens. However, the main issue arises when compatibility issues start emerging with these devices. For example, sometimes Amazon FireStick has some sync issues and does not work well with devices.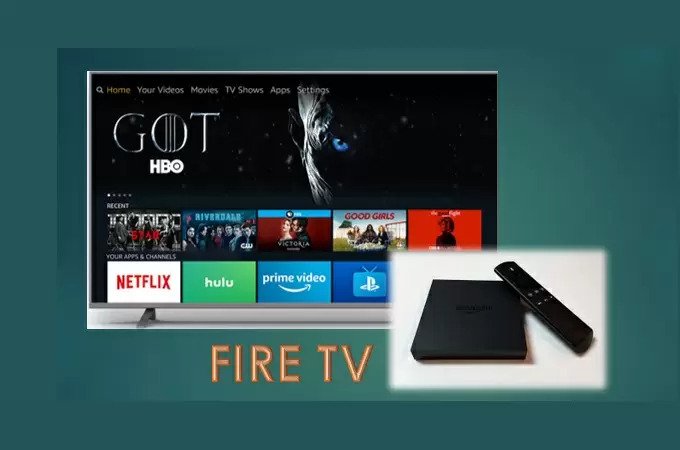 Herein we will show you how to mirror iPhone to firestick along with Android, Mac, and Windows but before that, let us find out why people need to mirror their devices to Firestick!
Reasons to mirror devices to Firestick:
To remove constraints to smaller screens like iPhone or Android.
To help technical people to showcase device tutorials.
For reflecting practical presentations on more giant screens for a bigger audience.
For viewing family pictures on a bigger screen.
To avoid old-school projector and using a TV for mirroring.
How to Mirror iPhone to Firestick
If you are looking for "how to mirror iPhone to firestick", you can follow these two methods.
Method 1. ApowerMirror (Easiest and Best Way)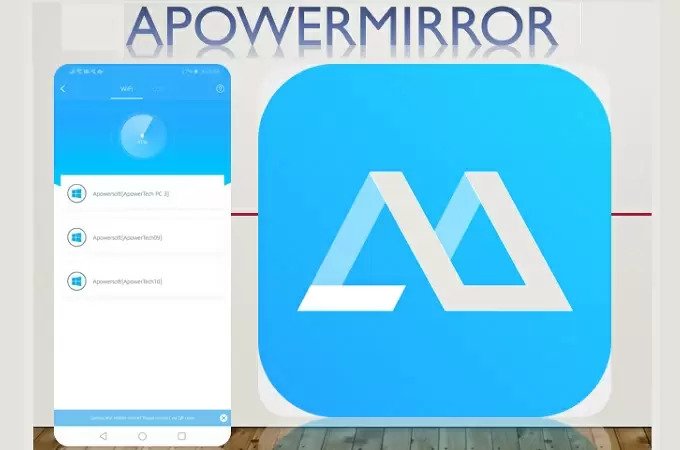 If you wish to see how to mirror Firestick using intelligent software that is easy to use, ApowerMirror can be your ultimate choice. It allows mirroring to FireStick via Android, iPhone, Windows, and Mac devices in excellent picture quality and sound. You can also utilize this software for taking notes when a presentation is going on. Whether it is live streaming, education, gaming, etc., you can use it.
ApowerMirror: Key Features
Amazingly high quality and real-time screen mirroring facility and excellent audio output.
Facilitates screen mirroring on multiple devices with effortless control.
Availability of taking screenshots, whether from an iPhone or Android device.
Availability of Display in full screen to provide enjoyment of videos.
Screen mirroring facility on multiple devices.
Price: It costs $39.95.00/Yearly, $59.95/Lifetime.
Compatibility: Windows
Steps To Follow
Step 1: Start downloading ApowerMirror on iPhone and Windows PC or Mac. The PC will be acting as a bridging medium for mirroring iPhone to TV.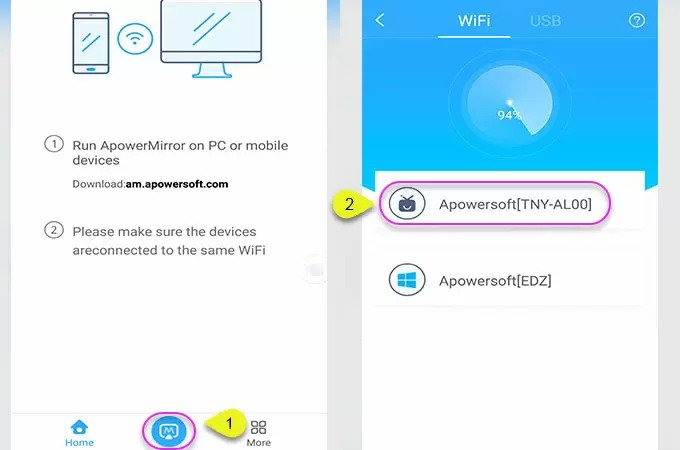 Step 2: Next, connect iPhone and PC via a shared wi-fi network.
Step 3: Then proceed with launching ApowerMirror on both devices.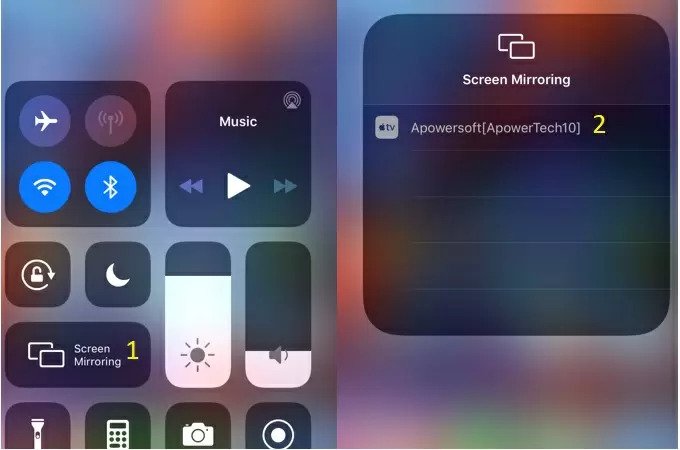 Step 4: Moving towards the bottom section of the iPhone, you will see the M button in the right corner.
Step 5: As soon as you realize the tool has started recognizing your PC, proceeds with the Control Panel. Then choose the option for screen mirroring. Also, select your TV device's name.
Step 6: You have to proceed with setting HDMI as your TV source. Then connect your TV and PC via HDMI cable. You will be able to see Mirroring started on PC to show iPhone content.
Method 2. AirPlay
If you are looking for a 'how to screen mirror on firestick,' then AirPlay can be your second option after ApowerMirror. Before proceeding with AirPlay via iPhone to stream on TV via FireStick, select AirPlay in settings.
Steps To Follow
Step 1: First, you have to install the AirScreen application for running AirPlay. Also, make sure there is a strong wi-fi connection for connecting iOS and FireStick.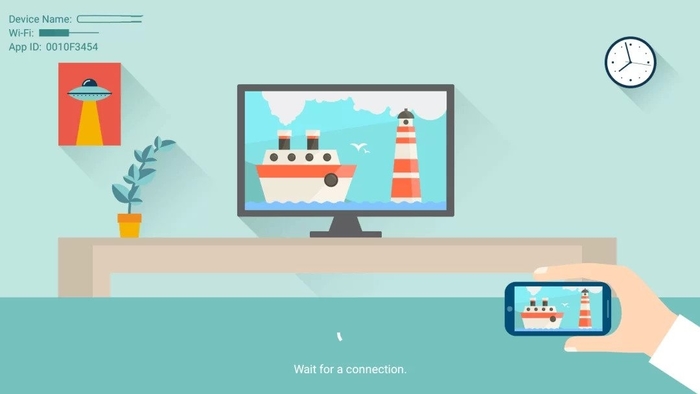 Step 2: You have to open the application, and it will start an automatic search for your iOS device.
Step 3: Locate and open the option for Control Center on your iOS.
Step 4: Look and tap on the screen mirroring option. Also, choose Amazon Firestick on your smart TV.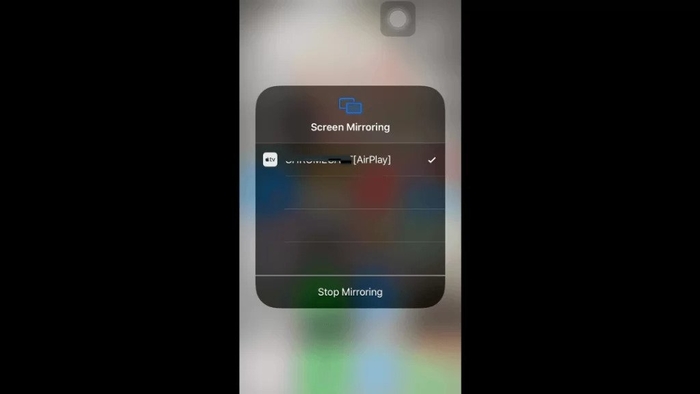 Step 5: In some time you will see the iOS screen mirrored on the FireStick.
Step 6: If you wish to stop the Mirroring, you need to click on the option of Stop mirroring.
Like Apowermirror, AirPlay also allows you to mirror the screen on a firestick, but AirPlay is Apple's proprietary protocol, so it works only on Apple devices like iPhone, etc. However, Apowermirror gives you the freedom to screen mirror fireStick on most devices, including iPhone, Android, MAC, and windows. Unlike AirPlay, you need not download any additional app to operate screen mirroring on your device.
How to Mirror Android to Firestick
Are you looking for a 'how to screen mirror on firestick' with an Android phone? Just follow the given steps, but before that, make sure the Android device and Firestick connect well to the same wi-fi network.
Steps to Follow
Step 1: Start with enabling the feature of screen mirroring on Firestick. For this, on the remote of your FireStick look for the Home button. Then make a selection for Mirroring. You can also press Settings-> Display and Sounds -> Display Mirroring.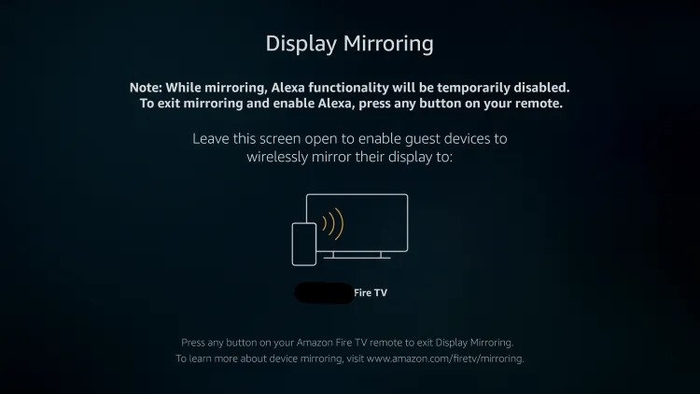 Step 2: You have to proceed with enabling the feature of screen mirroring on your Android. After unlocking your device, you have to locate Settings -> Connections -> Screen Mirroring. Based on the model of your device, the names for screen mirroring may appear as Screencast, Smart View, Wireless Display, etc.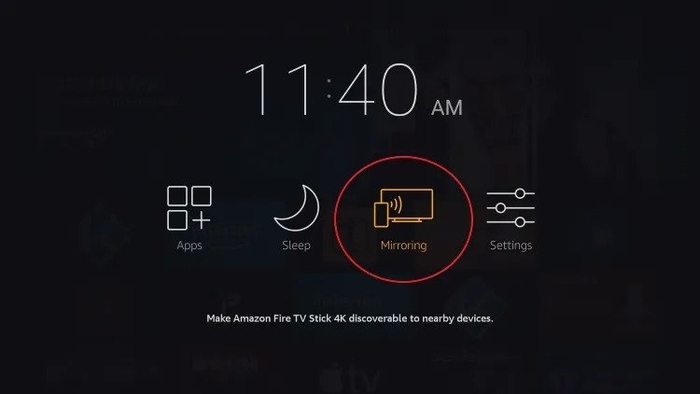 Step 3: Now, you have to proceed with connecting your Firestick device. Start searching for its name in the list of available devices and select it. You may have to wait for the mirroring process to begin.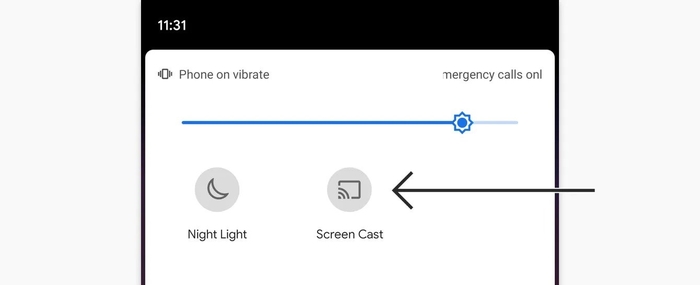 How to Mirror Windows to Firestick
Do you wish to use your Smart TV as a more extensive option for a second screen for mirroring Windows? Well, Amazon FireStick lets you do so. Whether you wish to share any internet info in your office meetings or enjoy social media content with your family at home, a FireStick is a thing you need. After successfully setting your Fire Stick for mirroring, with the following steps, you can set reflecting on Windows as well.
Steps To Follow
Step 1: Locate the Notification icon and click on it. It will be present on the right side in the screen's corner.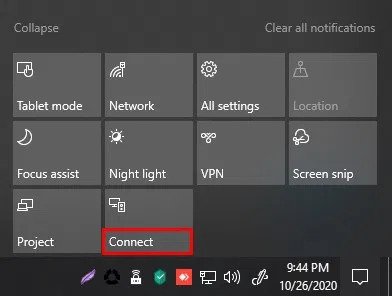 Step 2: Proceed with selecting the Connect option. Alternatively, press Win+K as a shortcut, and you will be redirected to the connecting page directly.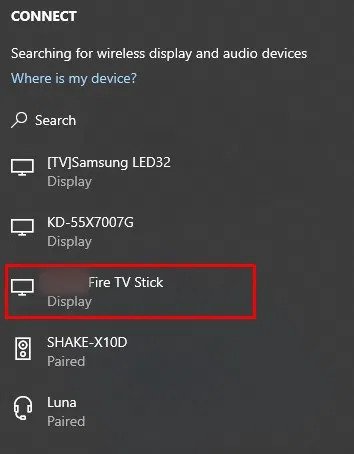 Step 3: Now, you have to select Amazon FireStick, and in case it does not appear on the screen, then see if you have completed the activation of mirroring on the FireStick.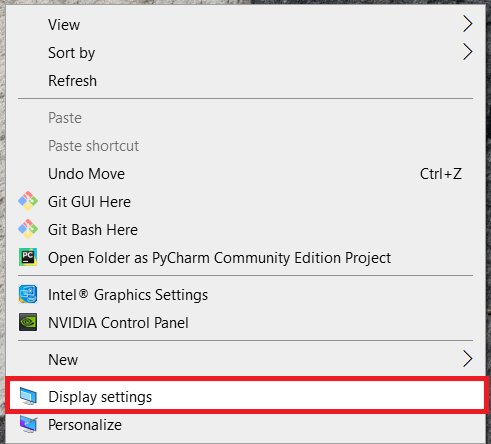 Step 4: If you find a mirrored screen, not inapt size, you can change its resolution on your Windows PC. Look for Display settings by right-clicking on your Windows desktop.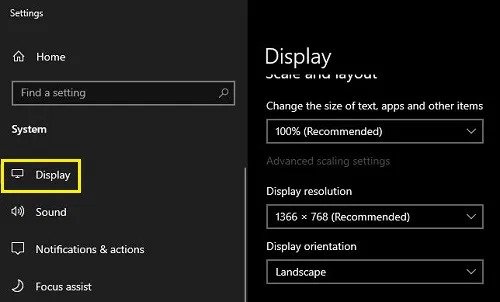 Step 5: As per your Windows laptop model, you may expect a different menu on the device. Change the resolution to 1280x720 via the Display option.
How to Mirror Mac to Firestick
If you are looking for ' how to mirror to firestick,' AirPlay works the same on Mac as it does on the iPhone. AirPlay cannot mirror MAC to Firestick on its own, so it needs an additional app in the form of AirScreen.
Steps To Follow
Step 1: First, you have to start searching for an AirScreen app on your FireStick and complete its installation. Then open it.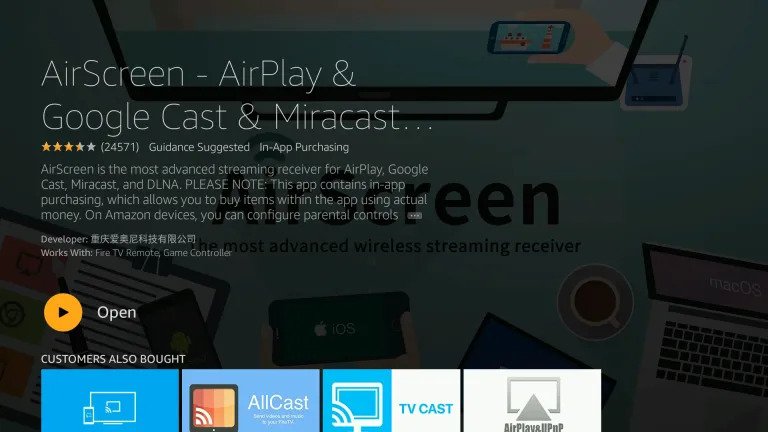 Step 2: Now, on Mac devices, open System Preferences and proceed with enabling the mirror screen option. Now locate the box with the message Show mirroring options in the menu bar.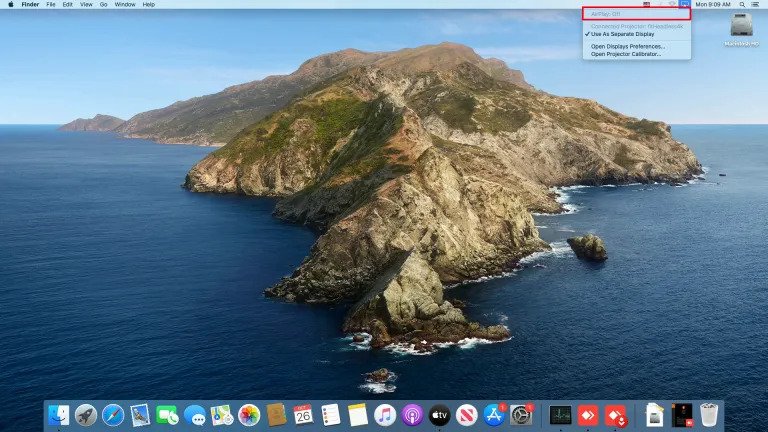 Step 3: Now, locate the AirPlay icon on your Mac's menu bar and click on it. Once you tap on your TV's name, Mirroring will start.
The Bottom Line
Screen mirroring can be helpful for either presentations, tutorials, or viewing family pictures on more giant screens. We have successfully answered your query about how to mirror iPhone to firestick along with the mirroring process on other devices, Android, Mac, and Windows.
We have mentioned Apowermirror and AirPlay and other options to assist you with screen mirroring. If you take audio and video quality and responsiveness into consideration, ApowerMirror will be the best to run on all your devices. But AirPlay restricts your usage only to iOS devices, making ApowerMirror an ideal choice.
Price: It costs $39.95.00/Yearly, $59.95/Lifetime.
Compatibility: Windows
No more content