In this technologically advanced era, nothing is impossible, and if you have an Android or iOS phone and want to view it in large, you can utilize your Xbox. You can view and play anything on your Xbox through screen mirroring, despite whatever the series you have. You need to know how to mirror Android & iPhone to Xbox so that you can connect the device with the wi-fi and start gameplay.
Before jumping on how to mirror a phone screen to Xbox, you must know what device mirroring is. Device mirroring is a process through which you can beam to different devices whenever you play on your mobile screen. With the help of mirroring, you can view your phone display on a large screen.
If you have a gaming library on your mobile and want to play on the large screen of Xbox, you can mirror it and play with ease. Through phone mirroring, you can view official meetings, online classes, live streaming of games, movies, videos, shows, etc. A mirror phone screen to Xbox is quite effective for home entertainment and even official matter.
You need to follow the methods to mirror your Android or iPhone mirror to Xbox, hit the play button, and play Call of Duty Or any game you want to play.
How to Mirror Android to Xbox
We will demonstrate how to mirror the phone screen to Xbox in two ways, for Android and iPhone. Let's check out the methods and explore the phone mirroring process.
Method 1: Mirror Android to Xbox with Apowermirror
You can mirror android to Xbox with the help of Apowermirror. Apowermirror, a product of Apowersoft, is a familiar name in mirror iOS and control Android from PC, streaming gameplay and media files in real-time, and many more. Compatible with Android and iPhone devices, the software applies the mainstream mirroring technology. The high-end screen mirroring app allows users to play mobile games on a PC without an emulator. It's a powerful tool that can perform full-screen display, take a screenshot, record screen, cast PC screen to the phone, and screen mirroring between devices.
Price: It costs $39.95.00/Yearly, $59.95/Lifetime.
Compatibility: Windows
How to mirror Android to Xbox with ApowerMirror via Wifi: Step by step guide
The tool will allow you to mirror the Android to Xbox to play games Or stream. Let's show the process:
Step 1: Install ApowerMirror on your Android phone
Step 2: Connect the Wifi network with both the phone and Xbox. Make sure both your phone and Xbox connect with a similar Wi-Fi connection.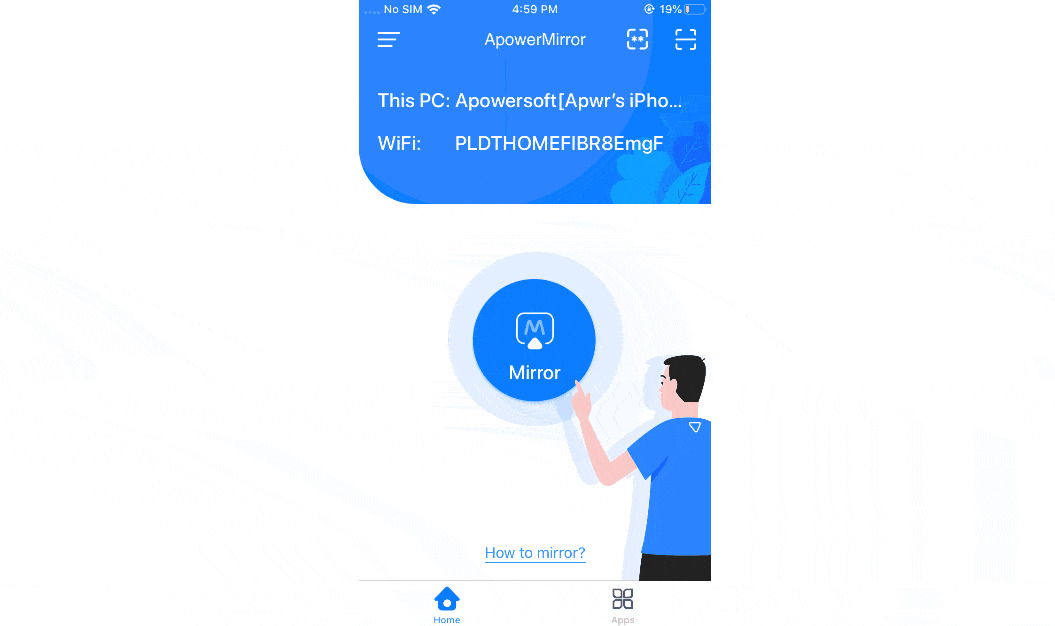 Step 3: Click on the Mirror icon on the device and wait for the app to detect your Xbox -> select your PC after its detection.
Step 4: Select Xbox screen mirroring
Step 5: Once the connection is established, the Xbox screen should be streamed on your phone
Step 6: Now your Xbox is ready, and you can control it from your Android device. You can play or stream anything you can do.
Method 2: Mirror Android to Xbox through Xbox App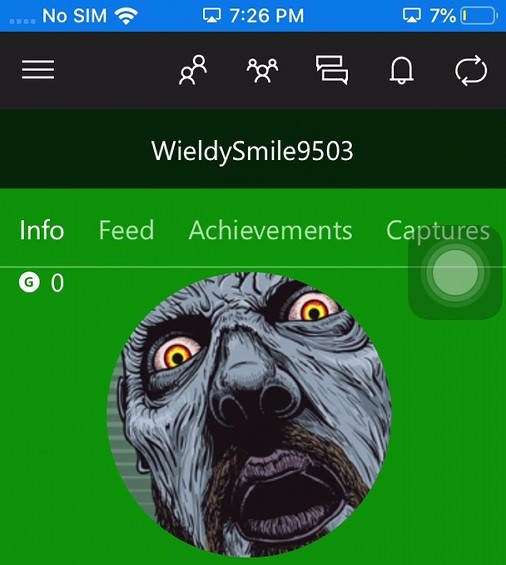 If you have an Android phone and want to connect with Xbox, it'll be possible through an application. Xbox has a built-in app for a smartphone that allows users to connect with Xbox One. With the help of its intuitive interface, users can download new games using their Xbox Game pass. Besides, the application is a wonderful method to share gameplay screenshots with your friends or relatives' gangs.
How to use Xbox App to Mirror Android to Xbox: The Step by step guide
Step 1: Visit Google Play Store, and launch the Xbox One app on your Android phone.
Step 2: Once you download the app, make sure both devices are connected under the same Wifi
Step 3: Click on the Menu option -> hit Console -> tap on Connect to your Xbox -> to continue connect to the Xbox name to
Step 4: After they connected, you can now browse the settings of the Xbox using your mobile phone
Step 5: If you want to control the Xbox, find the Remote control icon placed at the lower-right corner of the app
How to Mirror iPhone to Xbox
In the case of an iPhone mirror to Xbox, we will show you two ways that you can pick anyone at your convenience. Let's begin!
Method 1: Mirror iPhone to Xbox with AirPlay
iphone and iPad owners are more blessed than Android users as AirPlay is the savior in screen mirroring to Xbox. With Airplay, the process is much more straightforward; one can follow it easily.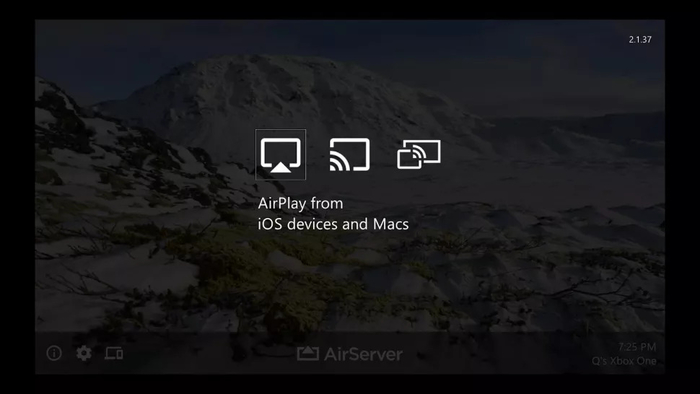 Let's see how Airplay would help screen mirroring iPhone to Xbox:
Step 1: Open the Control center by swiping down from the upper right corner. iPhone with iOS 10 or above swipe up the from the bottom of the screen
Step 2: Click on the AirPlay icon and open the Screen mirroring option from its sub-label
Step 3: Pick Xbox from the list
Now you're perfectly ready to play on your Xbox using the mirroring of the iPhone.
Method 2: Mirror iPhone to Xbox with AirServer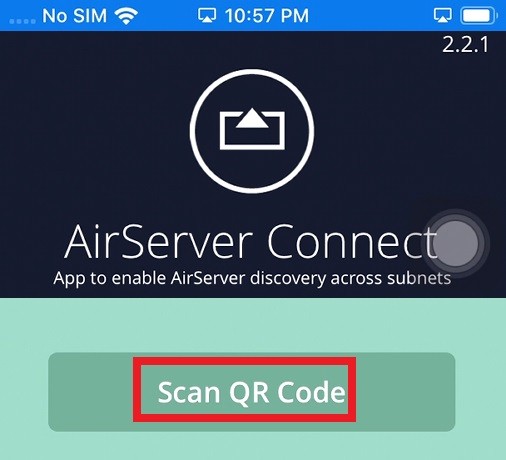 AirServer Xbox Edition for iOS can help iOS users to mirror the devices, and users can play their downloaded music and beam to their gameplay. The AirServer Xbox edition can mirror in super quality resolution up to 1080p at 30fps.
How to mirror iPhone to Xbox using AirServer: Step by step Guide
iOS users can follow the below methods and start mirroring their iPhone to Xbox. Let's check out:
Step 1: Install AirServer Xbox edition on Xbox after visiting the Store.
Step 2: Launch AirServer, search AirServer Connect and click on Scan QR Code.
Step 3: Pair the devices by pressing right using the directional pad and hitting A to display the QR code on Xbox, scan the QR code, and pair the devices
Step 4: Once the connection is established, your iPhone screen activities will mirror into the Xbox.
Now you can play games, watch videos, listen to music, do anything whatever you want.
Bottom Line
The entire article demonstrates how to mirror a phone to Xbox and how your Android and iPhone can mirror to Xbox. The processes we have conducted here are pretty simple, straightforward, but adequate to follow. We hope your query on how to mirror phone screen to Xbox is sorted out now, and you can do it by yourself.
If you want a standard and quality phone screen mirror software with standard fps and resolution, pick ApowerMirror software to serve the best functions. You can phone screen mirror and watch or play anything on Xbox now. A great idea to view your phone screen on a large screen and enjoy the content seamlessly.
Price: It costs $39.95.00/Yearly, $59.95/Lifetime.
Compatibility: Windows
No more content