To access every content via the Netflix library you have to change your region with the help of a VPN. Read this article to know about simple steps to change the Netflix region on smart TV. Netflix consists of a specific content library for each region.
The library contains a wide variety of content titles but certain TV shows, as well as movies, are only available in specific regions. Netflix has this restriction because of two major factors licensing issues as well as content distribution regulations.
Although changing a region on your Netflix account might appear a daunting task but to your surprise, it's very easy in reality. This article will brief you with 3 easy solutions to access the Netflix library irrespective of whichever region you are residing in. Apply those steps and binge-watch your favorite shows and movies.
3 Ways to Change Netflix Region on Smart TV:
Solution 1: Use VPN Router to Change Netflix Region on Smart TV
Solution 2: Use Amazon Fire TC to Change Netflix Region on Smart TV
Solution 3: Use Proxy Service to Change Netflix Region on Smart TV   
Solution 1: Use VPN Router to Change Netflix Region on Smart TV
If your Smart TV doesn't work on an Android operating system, one of the common ways is to pair it with any VPN or you can install the VPN onto the router. The benefit is that it is capable of connecting every device to the router to your VPN.
There are various pre-flashed routers which are equipped with already VPN-installed routers. However such VPN routers are very expensive hence not everyone can afford them. Start with flashing compatible routers with the help of VPN software. 
Always choose a VPN that is friendly to your router. You can use the following two VPNs such as:
1. ExpressVPN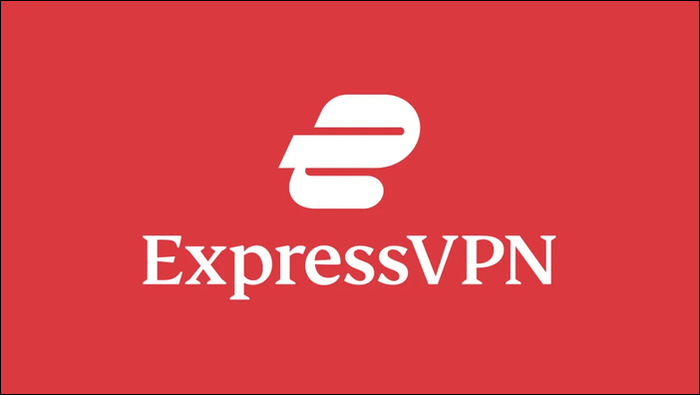 ExpressVPN is the top choice of people when it comes to changing the region to stream Netflix on their device. Its global servers give one quick and direct access to the extensive collection in Netflix libraries in countries such as Canada, the US, France, Malaysia, Ireland, the UK, and Japan. 
2. NordVPN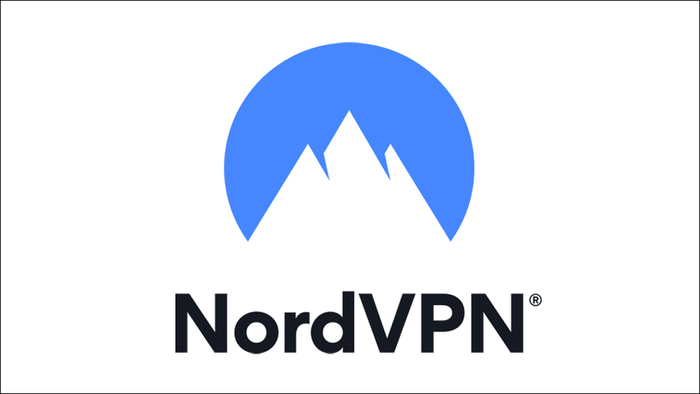 NordVPN is also considered one of the best VPNs to change your geographical region on Netflix. The international server network of NordVPN uses around 5400+ servers in 60 countries. It is known for offering reliable access to various Netflix locations. It doesn't let Netflix block your IP address which is one of the most attractive features.
As for VPN, you can also read: Top 5 Free VPN for Netflix That Still Working
Pros:
Offers commendable security and privacy
Gives access to a wide Netflix library
The best alternative to change your region in your Netflix account
 Cons:
Could slow down your desktop app
Very expensive
Applicable users/scenarios:
You can use VPN to watch your favorite Netflix show irrespective of any region across the world.
Provides unlimited Netflix series and shows the option to binge-watch.
A virtual private network or a (VPN) router is very similar to the normal router you might be using in your home except the VPN is already installed inside it. Being powered by firmware helps to establish as well as manage VPN connections. You can also connect several devices in your home to the VPN service.
Step by Step guide: 
Follow the steps to use a VPN router to change the Netflix region:
1. Start with installing the VPN on your router.
2. Establish a stable connection of your Smart TV with the VPN.
3. After connecting it to a server in your location, change the geographical region of the smart TV. You are done.
Solution 2: Use Amazon Fire TV to Change Netflix Region on Smart TV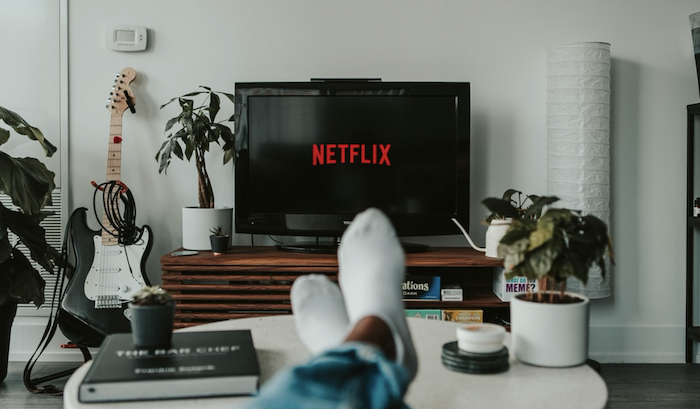 Amazon Fire TV is essential equipment to change your Netflix region since it also comes with its own Amazon restrictions which might change your preferred Netflix region.
 Moreover, most people watch content with the help of the Amazon Fire TV stick. That's one of the reasons why this method is quite popular and accessible. The overall process is very reliable and quite easy to proceed with.
Pros:
Streams every content in ultra HD quality
Easy to set up
Mini-Cable ensures the device is plugged in irrespective of the size of the port.
Cons:
Limited distinctive streaming features of its own.
The server is often down 
Applicable users/scenarios:
You can watch your Netflix content from any device and in any region. It supports a maximum of the devices.
User-friendly method
Amazon Fire Stick TV is a popular media streaming device widely used to stream various types of videos, install apps and play music on the TV. In-built on the Android platform it easily transforms your normal TV into a Smart TV. This device is known as a powerhouse to do several activities together.
Step by Step guide:
Here are simple steps you need to follow to change the region on your Netflix with Amazon Fire Stick:-
1. Get the Amazon Firestick product.  Fire TV stick is a highly portable play and plug device which makes it easy for you to change the region on Netflix on your smart TV.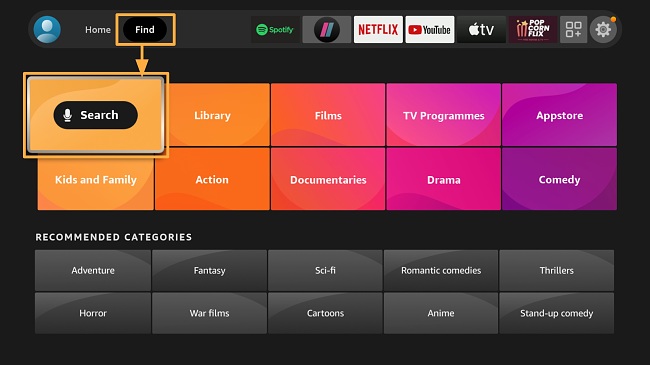 2. Connect the Amazon Fire TV stick to the Smart TV.
3. Make sure to connect it to the TV HDMI port by changing your preferred region on Netflix directly by updating the settings of the Amazon Firestick.

4. Click on the 'device' on the TV to set your Netflix region.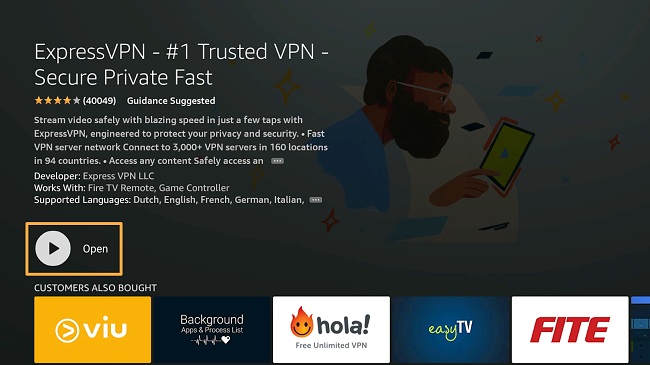 5. Do the needful changes on your Amazon Firestick by updating its settings. 
6. You can change the content with the help of a remote control controller on your Amazon Fire TV. You are done with the process.
Solution 3: Use Proxy Service to Change Netflix Region on Smart TV
Lastly, many people prefer using proxy services. The working of this method is quite identical to the above-mentioned previous options. This won't lead to data encryption and blocking of the IP address.
The proxy server comes in two categories namely a web proxy which can be entered through a browser or website extension. Depending upon the model and version of your Smart TV, you can or can not download it.
Pros:
Reduced expenses
Accessible alternative
Can be done simply
Cons:
Insecure data flows
Less reliable in comparison to other options
Applicable users/scenarios:
Provides access to wide Netflix library content
Takes less time than other methods
A proxy service plays an intermediary role which is undertaken by software or any computer system between a device and a user requesting the service. The proxy service operates in two cases: either on a separate server or on the same machine.
Step by Step guide:
The below steps would guide you
1. Open the official website of the proxy server you are using.
2. Type www.netflix.com and select a particular server that is based in your preferred Netflix region that you want to unblock. Tap on "Agree & Connect".
3. Select  "Continue to page" or be patient till the timer shows zero. Click on "Agree & Connect" again to confirm.
4. Log into your Netflix id. You are all set to enjoy the Netflix library which consists of the license to stream in your location through your proxy server.
Additional Tip: If your proxy server is either described as 'anonymous' or 'transparent' then it might not work. This means Netflix knows that you are using a proxy service which increases content restriction in your account.
Conclusion
Even though Netflix is available in almost every country across the world, the catalog varies from one place to another. This is due to Netflix being required to ask for broadcasting rights for the content in every distinct region.
To resolve this issue, this article introduced the 3 best alternatives to you so that you can see the Netflix content irrespective of your location. This piece of information would brief you on every step to know how to change the Netflix region on smart TV.
From the above methods described here, the best one is the VPN router. Since it is used by a maximum of the users and the method is very accessible. Amazon Fire TV stick is generally used by those who don't want to take any risk regarding their IP address.
No more content