Internet explorer has improved a lot. Therefore, many people use it to browse the web. But, now, when you browse the web, many applications and platforms require you to sign up. So, you have to set up user names and passwords for all your favorite applications.
This makes it easier to sign in and out at any time. In addition, Internet browsers such as internet explorer let you save different usernames and passwords. It is definitely a convenient add-on, but what if you have to sign in through a different browser?
Well, there are various ways to find IE Accounts and Password. We will be sharing some easy methods to find lost IE accounts and passwords for your ease. So let us dig in and find out those easy ways.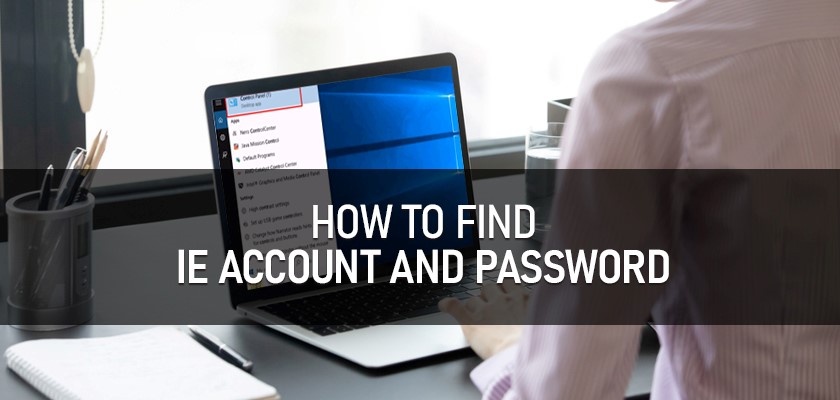 2 Ways to Find IE Account and Password
As mentioned, finding out the IE account and password is not an issue anymore. Various tools and software help you find lost user names and passwords. Out of all those fancy methods, we have shortlisted the easiest ones.
1: Finding Out IE Account and Password Through Credential Manager 
The credential manager is part of every Windows OS as Windows users don't have an idea of all its features. Therefore, many users do not know much about the credential manager. Here is how this method works.

Step 1:
A credential manager is one built-in functionality of Windows OS. So, first, you will have to go to the system setting. Click on start. Then click on "Control Panel."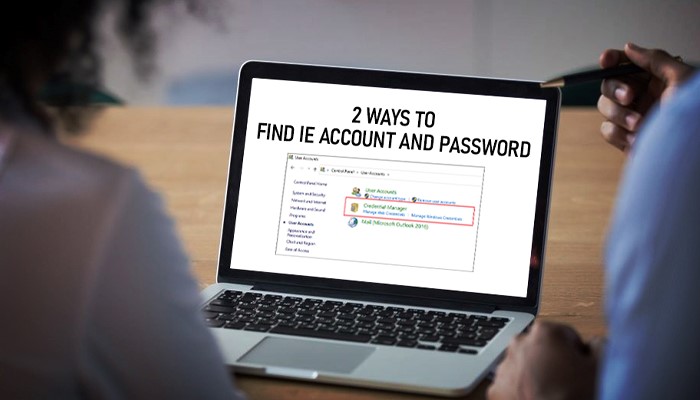 Step 2: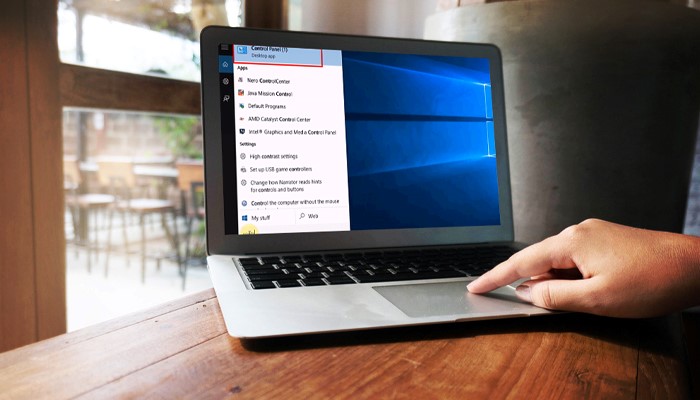 Now, in the control panel, you have to click on "User Accounts."
Step 3: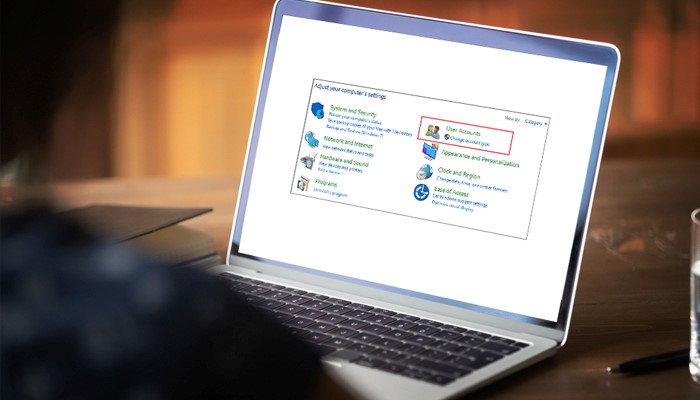 Click on the credential manager to access all your PC or laptop credentials. 
Step 4: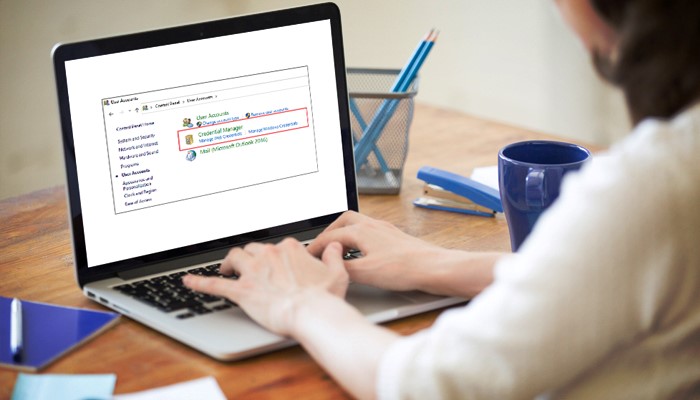 In this step, Internet Explorer will show all the saved passwords in your computer system. In addition, a drop-down menu will appear. Click on it to view the saved passwords.
Step 5: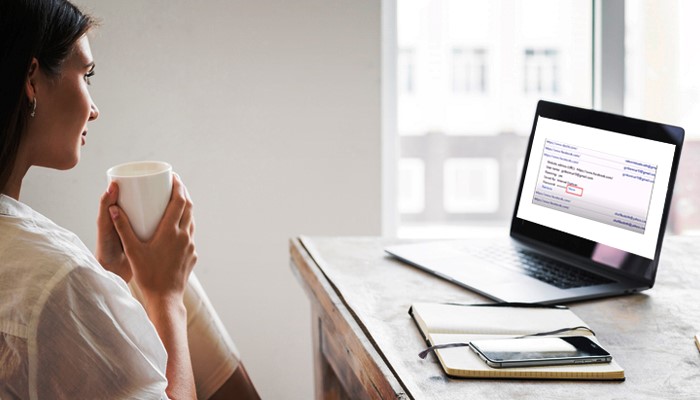 The windows will show the passwords in bullets form by default. Click on "Show" to view the actual password. 
Step 6: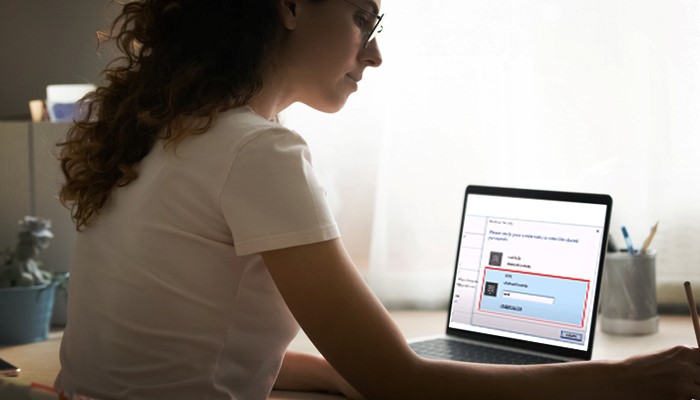 Just enter your system's PIN and view any password. 
So, with a credential manager, you can easily recover saved accounts and passwords. Moreover, it also lets you remove or update the passwords as needed. So, you can also make some changes to the saved passwords from here.
Advantages of Using Credential Manager
Tried and tested method
Easy to work with
The disadvantage of Using a Credential Manager
Requires system PIN to proceed
2. Finding IE Account and Password Using EaseUS Key Finder
Enough of default methods to find the IE account and password. Now, let us discuss how third-party software can help you in this regard. So, we have chosen EaseUS Key Finder as it's one of the best tools for finding saved accounts and passwords.
It not only helps you find IE passwords but also works well with nearly every other web browser out there. Furthermore, it is so well integrated that even beginners can use it without any problems.
The interface is simple and clean, with no bloatware. So, whether you are a novice or an experienced user, you will indeed have a good experience using EaseUS Key Finder. Here is how this tool can help you in this regard.
Advantages of Using EaseUs Key Finder
EaseUS is a lot more than just a key finder. It lets you recover old and saved passwords find product keys and even Wi-Fi passwords. So, one tool lets you do a lot more.
No need to enter any system PIN. EaseUS does it all on its own. Just open it, go to the passwords section and boom. You will get access to all saved passwords. 
Disadvantages of Using EaseUs Key Finder
Full Features require you to purchase the pro version 
Price: It starts $19.95/Monthly.
Compatibility: Windows 11/10/8.1/8/7/Server
How to use: 
Step 1: Download the EaseUS Key Finder, and Launch it.
Step 2: Under Password, choose "Internet & Network" from the drop-down menu.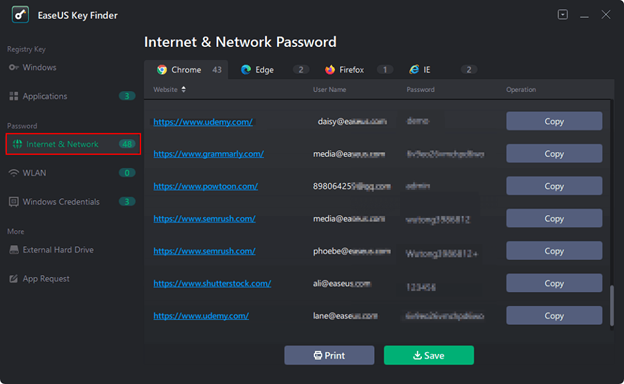 Step 3: Verify the accounts and passwords of the browsers Chrome, Edge, Firefox, and Internet Explorer.
"Copy"– Select it and then paste it immediately into your document.
"Save" – enables you to save the document as a PDF file.
"Print" – To print, connect the printer to the computer.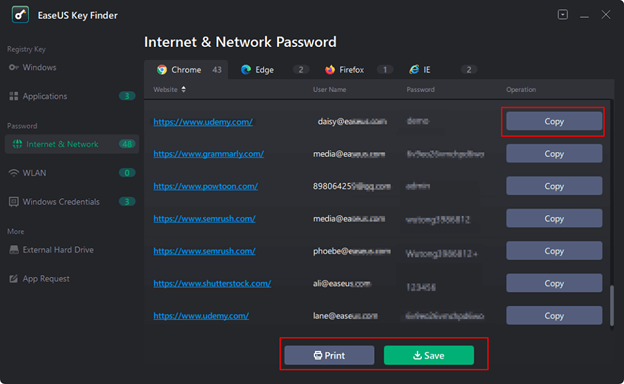 Conclusion
So, no complex process is involved to find an IE account and password. Simply use EaseUS Key Finder to access the saved IE account and password. This particular tool is hands down one of the best key finders out there.
It has so much to offer on the table. Therefore, we highly recommend this tool. Furthermore, you can also use the default windows program to find the saved passwords. In the end, both methods work just fine. However, EaseUS makes things easier and faster.
No more content