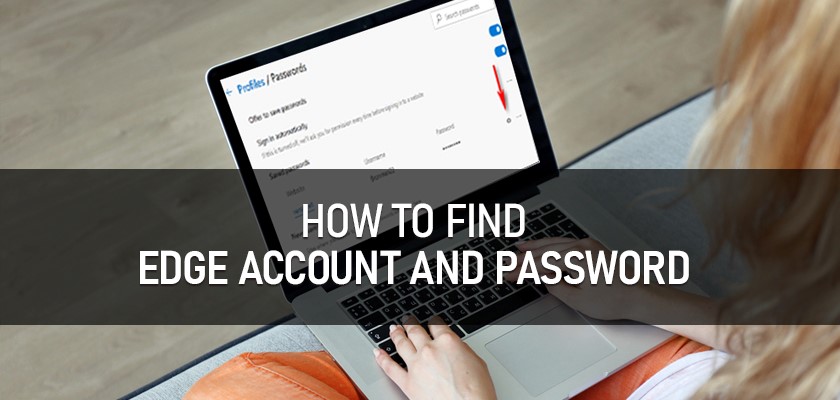 No Doubt, Microsoft Edge is one improved and stable web browser. Though it promises better-browsing speed, it is still not perfect. This is because Edge does not save users important information such as accounts and passwords outside the application.
So, often users forget their Edge account and password. They have no clue where to recover it from. It's not something unusual. It can happen to nearly anyone. So, we have created this guide for the ease of such users. We will be sharing some easy ways to find edge accounts and passwords.
If you are a Microsoft Edge user, this guide is for you. You will get to know about the different methods to find the same information.
2. Ways to Find Edge Account and Password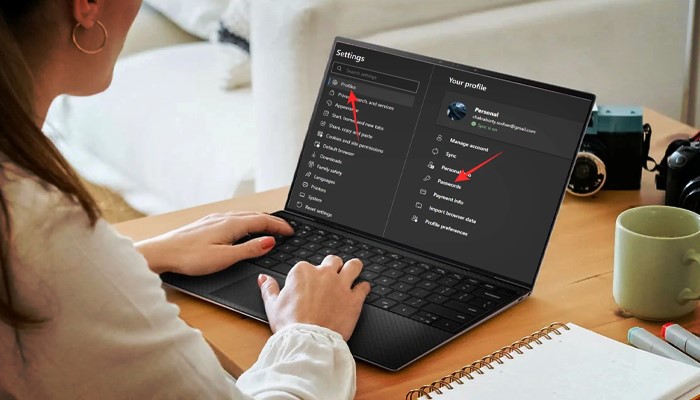 Here are the 2 best ways to find Edge accounts and passwords with ease. Note that both these methods are relatively simple and easy to follow.
However, if you don't have much time and want to recover passwords etc., quickly, we recommend going with the first method. Enough of the discussion. Now let us explore both these methods.
1: Finding Edge Account and Password with EaseUS Key Finder
So, in the first method, we will be sharing how a third-party key finder such as EaseUS key finder can help you recover your lost Edge account and password. EaseUS Key Finder is ranked among the best tools for recovering product keys.
There are many reasons why EaseUS is considered one of the best Key Finder out there.
Clean User Interface
Fast And Easy Process
Offers Host of Other Features as Well
Price: It starts $19.95/Monthly.
Compatibility: Windows 11/10/8.1/8/7/Server
So, as you can see, these are what EaseUS can offer. Now, let us find out how this tool can help us recover our forgotten Edge account and password. Here are some simple steps that will guide you through the whole process.
Step 1: Download the EaseUS Key Finder, and Launch it.
Step 2: Under Password, choose "Internet & Network" from the drop-down menu.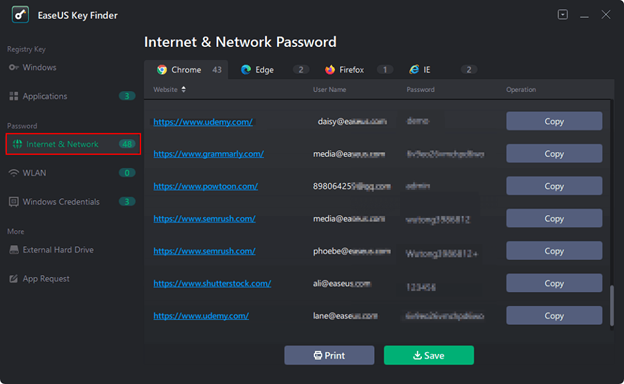 Step 3: Verify the accounts and passwords of the browsers Chrome, Edge, Firefox, and Internet Explorer.
"Copy"– Select it and then paste it immediately into your document.
"Save" – enables you to save the document as a PDF file.
"Print" – To print, connect the printer to the computer.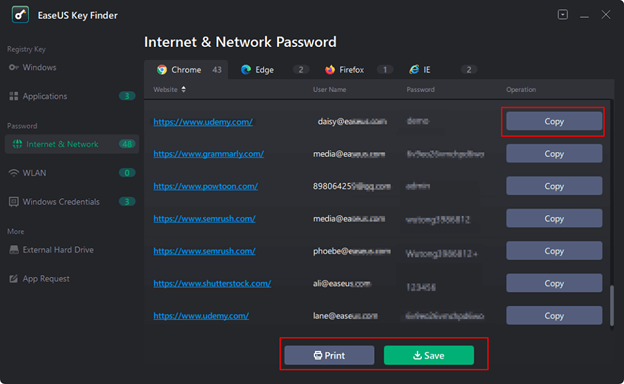 Verdict
So, this is how EaseUS Key Finder works for finding the Edge account and password. The whole process is straightforward and doesn't require any prior technical experience.
You can easily recover almost any browser's account and password information by following the above-mentioned steps. So, download EaseUS Key Finder today and recover any browser's accounts and passwords with ease.
2: Finding Edge Account and Password Through Edge Setting
You can also find your Edge account and password through Edge settings. Now, for your help, we will be breaking down the whole process in some simple steps. So, let us start.
Step 1:
At first, open Edge. Now on the top right corner, you will find three dots. Just click on them, and a drop-down menu will appear.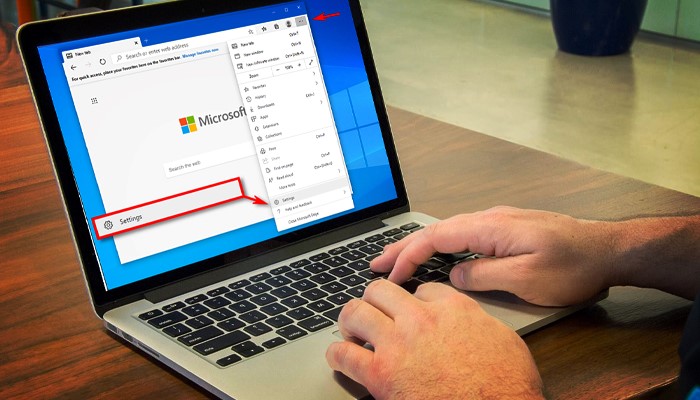 Step 2: From this drop-down menu, select "settings." Next, you have to go to the "Profiles" section in the setting.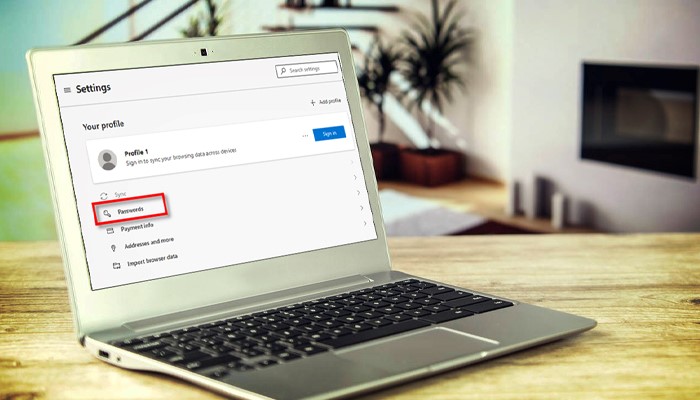 Step 3: Under the profiles section, you have to click on "passwords."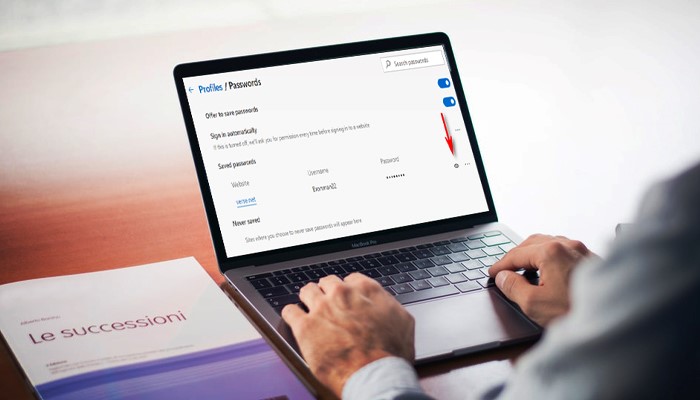 Step 4: Here, you will get access to all the saved accounts and passwords of Microsoft Edge. All the passwords are shown in the same bullets for some security reasons.
Step 5: Just click on any password, the system will ask you to verify your user's name and password. Just enter that, and you will get to know that particular password.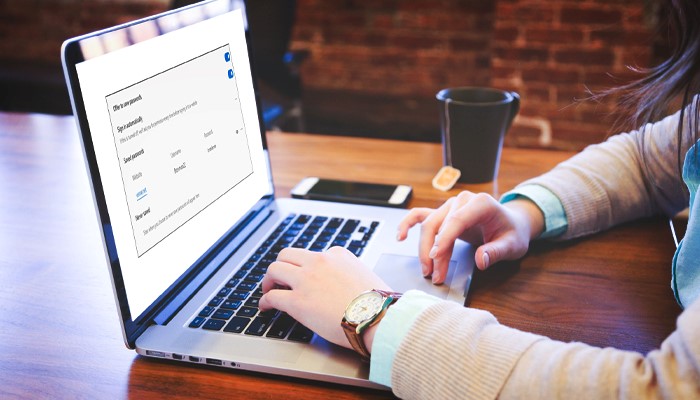 Pros
Doesn't require any 3rd party tool
Not complexities involved
Cons
Requires system's Pin or Password for verification
Verdict
So, that's pretty much it. It is possible to recover the Edge account and password through its own settings. However, many users don't really have an idea of Edge's settings. Therefore, we explained the whole process for the convenience of users.
Conclusion
Time to sum up the discussion. Well, it is easy to find Edge accounts and passwords. Especially when you have tools like EaseUS Key Finder. This tool makes it a breeze to recover Microsoft's Edge account and password. It has a simple UI that helps you find the right options with ease. Furthermore, it also packs in some other neat features as well. For tech geeks, we have also shared another method. So, it is up to you which method you are most comfortable with.
However, we highly recommend you try out EaseUS Key Finder. It also has a free trial option. Give it a shot today!
Price: It starts $19.95/Monthly.
Compatibility: Windows 11/10/8.1/8/7/Server
No more content