Every day, you download many files to your computer, and it's only normal for it to run out of space. You may also need storage to back up files from another device. However, most users unintentionally copy and download many duplicate files. These files consume a lot of valuable disc space and can make any Mac or Windows PC run slowly.
Finding duplicate photos on Windows and Mac is a simple way to solve the problem. Unfortunately, neither your Mac nor your Windows PC will detect any of them automatically. This post will look at two easy techniques to identify identical photographs on Windows and Mac.
2 Ways to Find Duplicate Photos on Windows & Mac Quickly
Now that you're aware of the issue, it's time to figure out how to solve it. Fortunately, you won't have to wrack your wits or waste countless hours on YouTube looking for answers. We've compiled a list of the best techniques to identify duplicate photographs on Windows and Mac. Let's have a look at what they are.
Solution 1: Use Easy Duplicate File Finder (Recommended)
Duplicates are a pain! They are a tremendous pain in the neck, clogging up your iPod, confounding your music player, and messing up your PC. Easy Duplicate Finder is a program that may help you eliminate them, saving up space and reducing confusion.
The Easy Duplicate Finder appears to be a little challenging to use; however, this is due to the user interface rather than a sophisticated application. You choose the folder to be studied and hit the Start button. Easy Duplicate Finder examines your files for duplicates and displays a suspicious items list in the bottom half of the screen.
Easy Duplicate Finder doesn't have many setting options, but it lets you apply specific criteria to your searches. You may define file formats (MP3, JPG, and so on), disregard zero-size files, and set minimum and maximum file sizes. Additionally, two file comparison options are available: byte-by-byte and CRC32 Checksum.
Easy Duplicate Finder isn't the most user-friendly duplicate finder available, but it's not overly tricky and delivers quick, accurate results.
Pros
Easy-to-use UI.
Use the walkthrough wizard to find and remove duplicates.
Use the Live Preview feature to double-check the files you're about to delete.
The Undo button is available for emergency recovery.
Cons
In scanning mode, actions may occasionally fail.
Expensive duplicate cleaning with a small feature set.
Price: Its single computer license charges $59.95/year.
Compatibility: Windows

Easy Duplicate Finder Review
Applicable scenarios
It's a piece of software that helps you remove duplicate files and free up disc space. The programme is compatible with both Windows and Mac. When you copy and paste data from one device to another or make backups, duplicate files might be produced. The software searches files based on their name, date, and the content they contain, using a CRC checksum technique.
Step-by-step guide
To use Easy Duplicate Finder to locate and eliminate duplicates, follow the steps below:
Step 1. Set the Scan Mode
Launch the Easy Duplicate Finder and set it to scan the entire hard drive or SSD using File Search mode.
Step 2. Scan to Search for the Duplicate Files
Wait for a few minutes to complete the scan. Depending on how many files you have on your computer, the Scan process could take a little while.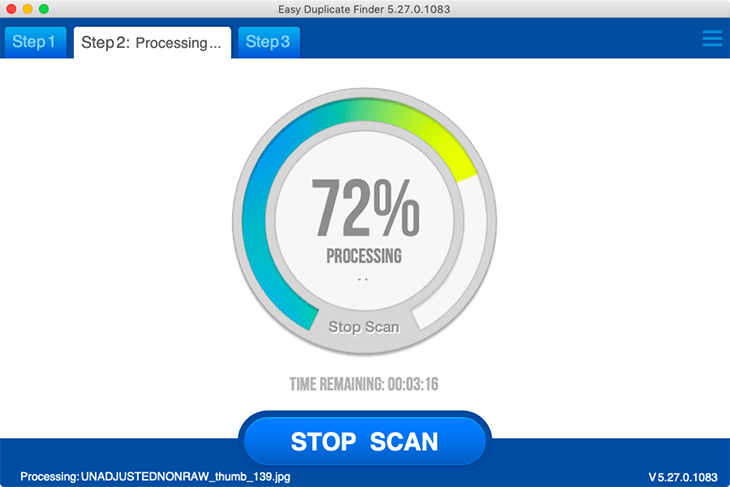 Step 3. Review Results
After the scan is complete, the identical files data will appear on the screen. Review the app's results for identical files, including audio, video, documents and more.
Step 4. Remove Duplicate Files
Easy Duplicate Finder automatically suggests which files you should delete, you can click a button to automatically move duplicate files to the Trash or set file management preferences to delete only certain files.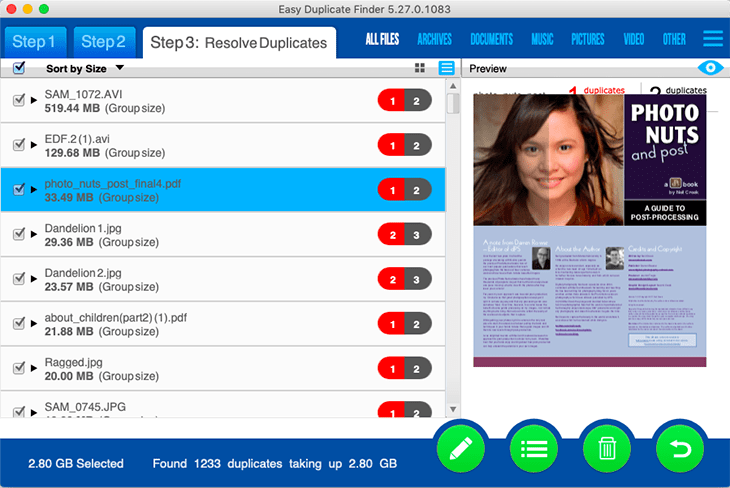 *If you accidentally delete a file that you didn't wish to, don't panic! Easy Duplicate Finder comes with a handy "Undo" feature, which will recover files that were mistakenly removed.
Solution 2: Use Photo App to Find Duplicate Photos on Mac
The Photos app recognizes duplicate photographs when importing them, but it cannot identify those already in your library. You'll have to do it by hand. The majority of identical pictures are taken on the same day. The Photos app allows you to arrange photos by date, making it easier to discover and delete duplicates.
Other criteria might be used to sort or limit your search for photographs that were not taken on the same day.
Pros
Easily "Sync" photographs from one device to another.
Edit photographs from any device.
Access your photos from anywhere.
More efficient storage.
Cons
Cost of storage
Inability to select which photographs to sync
Applicable scenarios
The software doesn't have a built-in ability to locate or filter out duplicate photographs, but it does include features and choices that can assist you in doing so.
Step-by-step guide
Step 1: Open the Photos app first.
Step 2: Select New Smart Album from the File menu.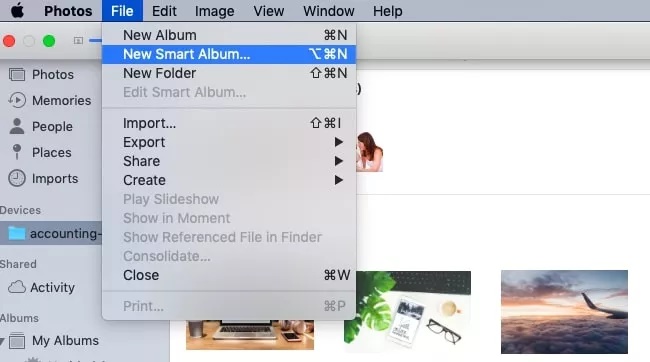 Step 3: In the pop-up box, choose the filter criteria, then select a Smart Album Name.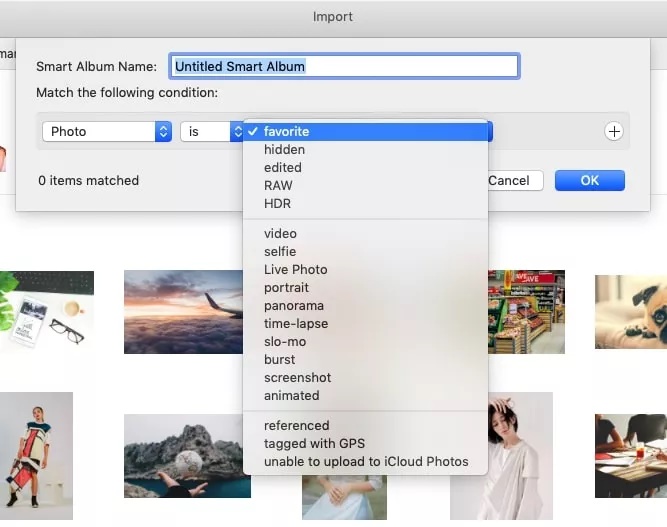 Step 4: Select the duplicate photos, then control-click on any of them and select Delete.
Step 5: To confirm, click Delete in the pop-up box.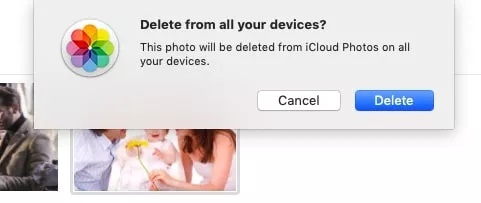 Step 6: In the sidebar, choose Recently Deleted. Then, in the upper right corner, click Delete All. For the next 30 days, this step assures that your deleted photographs are not saved in the app.

The Smart Albums you create are preserved in the Photos app's sidebar. You may go back to them for regular cleaning.
Sum Up
Several software tools available nowadays may help you detect duplicates and delete them from your Windows and Mac computers automatically. Easy Duplicate Finder can locate duplicate files on your Windows or Mac computer and in cloud storage and email clients. EDF will complete the task swiftly and provide you with a clean, duplicate-free machine.
So, what do you have to lose? Start looking for duplicate photographs on your Mac or Windows PC to free up space and boost speed!
Price: Its single computer license charges $59.95/year.
Compatibility: Windows
No more content