Adobe premier is excellent software, and you will find it in the inventory of every professional video editor. Adobe Premiere brought some of the most advanced video-editing tools, which were way ahead of its time. It has aged pretty well and still can be found at the top.
The problem is that you are planning to shift from an old generation PC to a new one but can't take Adobe Premiere along because you lost its product key. It can be stressful when you think about the amount you spent on buying the key, and now you will have to repurchase it.
Don't worry! Because we are here for your rescue. Several methods can help you find the Adobe Premiere product key in 2022.
Where To Find Adobe Premiere Product Key?
Adobe Premier's product key is available in different places like:
At Product Packaging: If you still have the product box somewhere at your home, look at the back of it or the prepaid card to find the Adobe Premiere product key
In Email: Whenever you buy Adobe Premier from a vendor, an email is sent to your address for confirmation, along with the product key.
Prepaid Card: If you bought Adobe Premier with a PrePaid card, you could see the product key just below the scratch-off area at the backside.
10 Ways To Find Adobe Premiere Product Key
1. Find Adobe Premiere Key Using EaseUS Keyfinder
EaseUS is by far the most straightforward and most time-saving method to find your lost Adobe Premiere password. An EaseUS key finder is a dedicated software that can help you find almost any product key on your PC. Moreover, it can backup product keys giving you peace of mind if you lose the keys.
The best part about this key finder software is that a newbie with almost no technical knowledge of a computer can also use it to find the key. Here is how:
First of all, download and install the EaseUS key finder.
Click on the applications tab right below the Windows button in the left panel.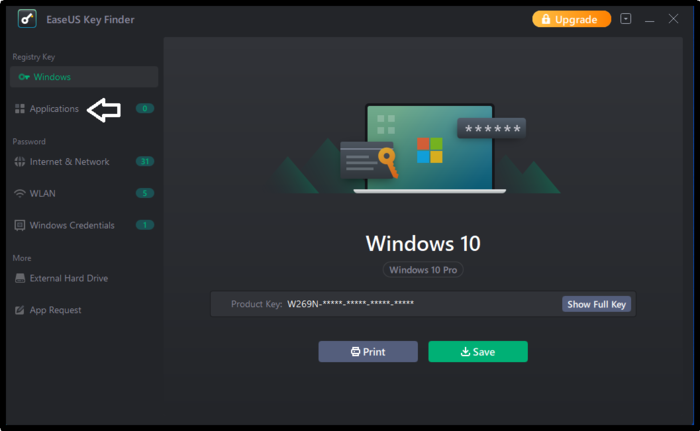 Now, you will find all your product keys on the right side. Look for the Adobe Premiere key and copy it.
Price: It starts $19.95/Monthly.
Compatibility: Windows 11/10/8.1/8/7/Server
2. Check Your Email
Every Adobe Premiere vendor sends a confirmation email to their customer after the successful purchase. So, check your mailbox for the email containing the product key. Moreover, if you can't see the email, look inside the spam and trash folder.
3. Check Prepaid Card
The product key is not available on the prepaid card. However, there is a unique redemption code at the back of every prepaid card, which you can use to redeem the serial number.
You can't use the product without using the redemption code. Therefore it is necessary to have this code to verify your product and again obtain the product key.
4. Have A Look at Adobe's Product Page
Finding the product key is like a walk in a park if you have downloaded the software from its official website. All your downloads are saved on your adobe account's product page. You have to:
Login to your account
Click on plans and payments>Products.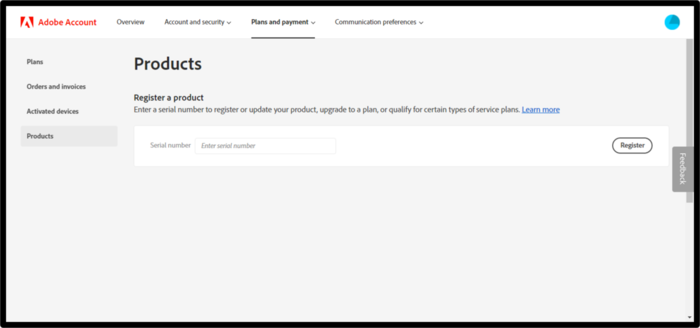 You will see all the registered software along with their product key.
5. Check On The Product Box
There is a 24 digit serial code written on the product box. If your Adobe Premiere came with a product box, you could easily find its product key.
6. Visit Adobe Licensing Site
Adobe licensing site is another simple way to gain your product key without jumping into technical stuff. The adobe licensing website contains all the information about your account, its history, and payment details. Just log in to the Adobe Licensing Website and click on the licenses tab to see all the information along with the product key.
7. Find Adobe Key From Registry
All the licensed versions of Adobe Premiere come with a legitimate key stored in the online registry of windows. To access them, you have to:
Press the Windows+R key to execute the RUN program
Write REGEDIT and click OK.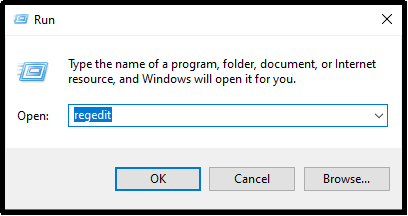 It will redirect you to the registry editor; then, you have to click on HKEY_LOCAL_MACHINE\SOFTWARE\Wow6432Node\Adobe\Adobe Premiere\9.0\ Registration.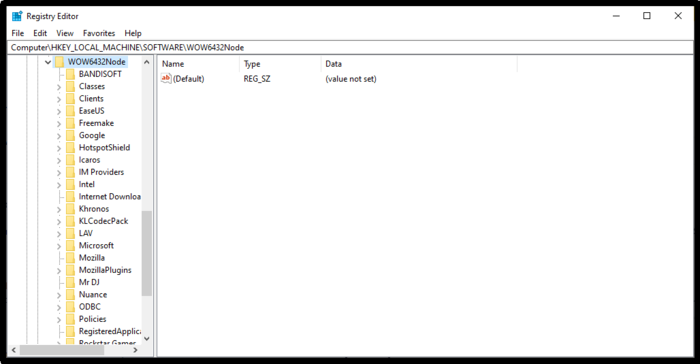 The product license key displayed to you is a string of encrypted digits. You'll need to use any reliable product key generating application to decode the product code.
8. Check The Back Cover Of the DVD
If you bought a licensed Adobe Premiere DVD, it comes with a dual-packaging. At the backside of the package, you can find the 24 digits product key. However, this product key can only be used with the software it came with.
9. Contact The Vendor
If you purchased the Adobe premiere from a retail or online vendor, they could help you recover your product key. Contact them through any platform and provide any proof of purchase.
10. Contact Customer Support
Lastly, you only have one option left, which is the customer support team of Adobe. They are available 24/7 and pretty efficient in resolving your issues. Tell them about the whole scenario and give them proof of purchase. If everything goes well, you can receive your old product key or a newer one within a short while.
Conclusion
Losing the product key of software like Adobe Premiere can be stressful. Therefore, you should use EaseUS to backup all the product keys in your PC and sit back relax. EaseUS will also recover the product key or shift it to a new PC if you forgot it.
Follow every step of the methods mentioned above to find the Adobe Premiere product key in 2022.
No more content