As MacOS users, it is not uncommon to have needed to secure your file and folders. It might be your files and documents, or perhaps some work documents you have a high priority of keeping from people. Apple's macOS has many encryption features that allow you to encrypt your whole Mac or specific files or folders. Once encryption is done, no one can read your data unless they have a security key or password to such encrypted data. This is a detailed guide on encrypting a file on Mac with ease.
How to Encrypt a File on Mac
Your data security and authenticity should be crucial to you. Password protection on your files and folders and disk drive encryption is the most practical way to go if you're interested in securing your important data.
How to encrypt your folder on a Mac
To begin, create a disk image file from your folder (.dmg). This approach may be used to build secure archives of files and folders (or even a whole drive). Here is the step-by-step guide:
Step 1: Add the relevant files to the folder you need to encrypt.
Step 2: Open Finder and go to Applications, then select Utilities, then Disk Utility.
Step 3: Select the File from the top menu, then New Image, and select the Image from Folder from the drop-down.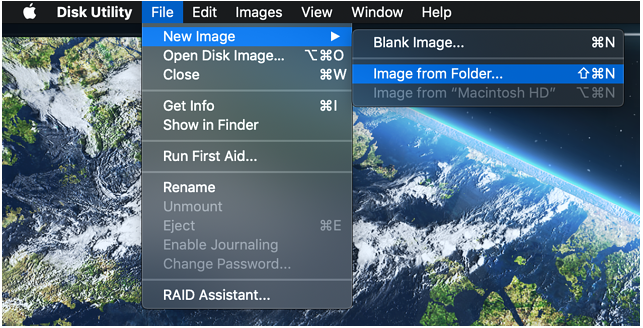 Step 4: Choose the folder you want to encrypt when the folder window appears. You'll find Encryption and Image Format choices in the open pop-up window. Choose the level of encryption you'd want to use (128-bit or 256-bit AES Encryption).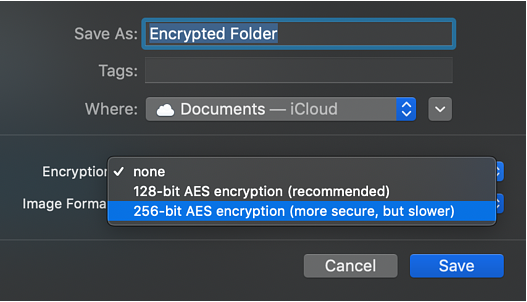 Step 5: Set a strong password for the folder that you can easily remember
Step 6: Click the menu next to Image Format and select Read/Write
Step 7: Click "Done" and exit the window.
After following these easy steps judiciously, you have successfully encrypted your folder and can only decrypt using the password you selected.
How to encrypt Notes
Step 1: Open the Notes app on your Mac and create a new note or select one from the list.
Step 2: Select the Lock Note by clicking the lock symbol.
Step 3: You'll be asked to create a password and a password hint.
How to encrypt PDF files
Step 1: Open the necessary PDF file in Preview mode.
Step 2: Go to the menu, then select File, then Export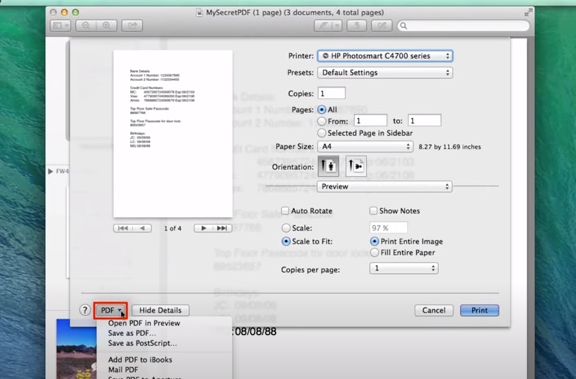 Step 3: Select the Encrypt checkbox, enter your password and click "Save".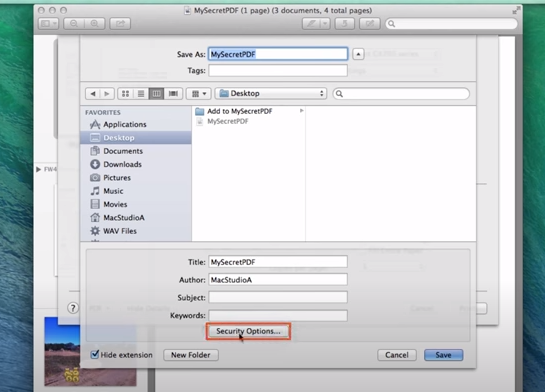 You can easily encrypt various files, such as images, tables, or text. You have to save them as a PDF file, then encrypt them on your Mac following these instructions.
How to encrypt your Mac hard drive with FileVault
Consider this the pinnacle of Mac password protection. You may encrypt your whole Mac's data and password-protect access to your hard disk with FileVault. FileVault also lets you remotely delete your disk via Find My Mac, limiting unwanted access to your contents if your computer is stolen. Here is a guide on encrypting your Hard Drive.
Step 1: click the Apple icon to access the main menu. Select System, then Preferences, then Security & Privacy from the drop-down menu.
Step 2: Click on the "FileVault" tab.
Step 3: In the lower-left corner of the window, click the lock icon.
Step 4: When asked, provide your admin login and password.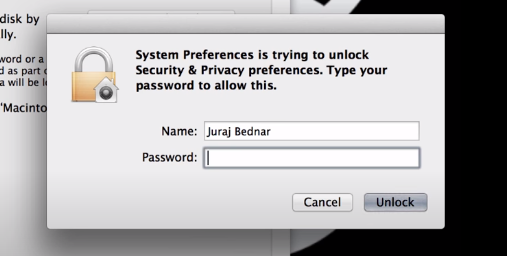 Ensure that the means of unlocking your disk are safe and straightforward to use. Unless you have difficulties accessing your account, iCloud may be the best option. You may access the recovery key by keeping it in a notepad or as a screenshot.
Note: You should expect things to operate slower than usual for the first hour or two after your Mac starts encrypting your drive. The operation speed will then restore to normal.
Bonus Tip: How to Encrypt a File on Windows PC
WinZip is a top-notch archiving Windows software with several capabilities, including conducting several encryptions and compression processes simultaneously for advanced users. It can produce ZIPX or ZIP files and LHA/LZH archives and extract from various formats, including RAR and TAR. As previously indicated, Winzip also has 256-bit AES encryption and can burn data straight to CDs or DVDs. WinZip also allows for numerous simultaneous burning. Compressed file writing is quick and dependable. It is the best application for compression and encryption of files for security.
How to Encrypt a File on a Windows PC via WinZip
The primary reason for encrypting your files is to safeguard your privacy, data, and intellectual property. In four simple steps, you can encrypt a file on a Windows PC using WinZip as shown below:
Step 1: Open WinZip and click Encrypt in the Actions window located on the right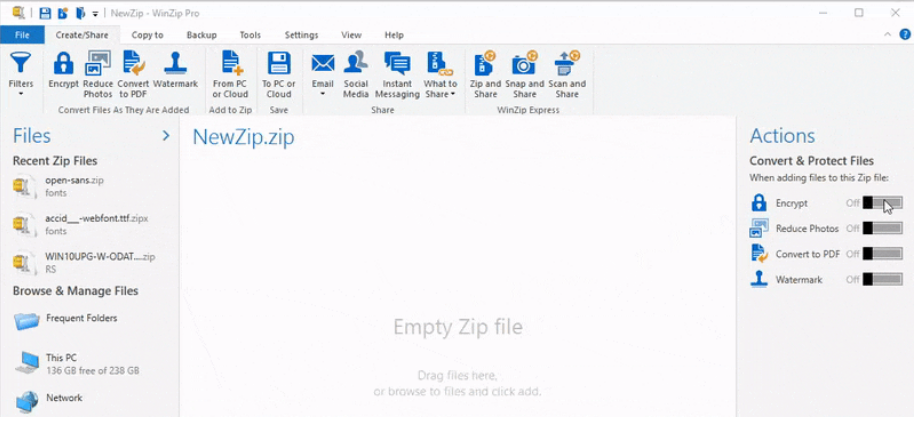 Step 2: Drag and drop your files into the NewZip.zip window in the center.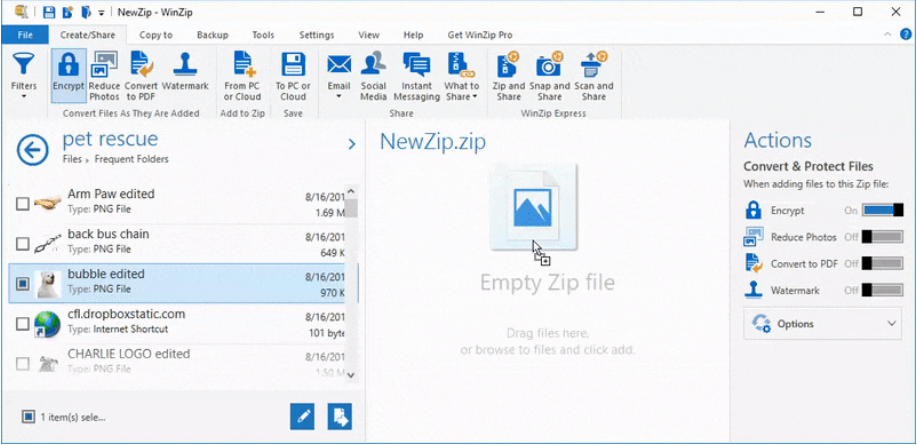 Step 3: Then, enter a password when prompted. Click OK.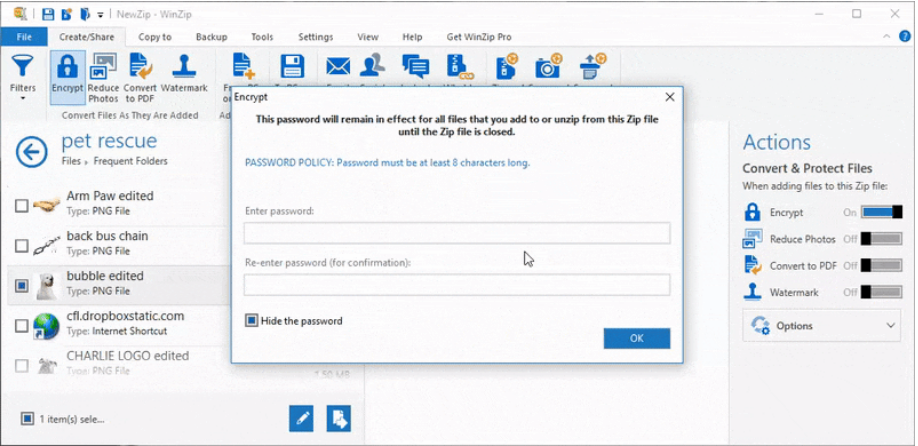 Step 4: Select Encryption Settings from the Options menu in the Actions window. Set the encryption level and click Save.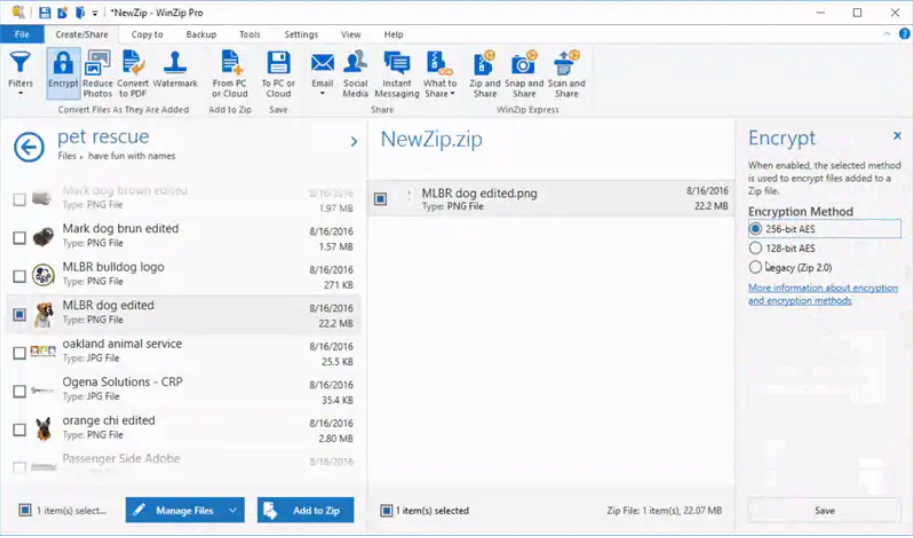 The Bottom Line
Since your PC can hold sensitive information, it's critical to safeguard it. Your files and user data should not be accessed without authorization. On both Mac and Windows, we've given different options for encrypting your data. With this guide, you can encrypt both files and folders in the macOS or the entire disk drive by following the procedures listed above.
However, WinZip is the answer for your home or work compression and archiving needs for the Windows Operating System. With top-notch file compression, powerful AES encryption, and compatibility with additional compression formats. It has a feature that allows users to convert word files to PDF on the fly, not to forget password-protected encryption. WinZip is your best zip utility and archive management software. You can better prevent data breaches and the security of sensitive data with Winzip. We hope this guide helps you secure your files by encryption on widows and mostly how to encrypt a file on Mac.
No more content