If you've already attempted to download Instagram reels on a Mac or Pc, you'll understand that it's not always straightforward. How would you make things happen if you can't do something directly from the application or website?
There seem to be a number of various ways to save Instagram reels on PC or Mac, including some that likely require a programming education to understand. We've chosen three among the most simple and straightforward solutions to help you download Instagram videos.
3 ways to download Instagram videos
Method 1. Download Instagram videos from source code
Method 2. Download Instagram videos using iTube HD Video Downloader
Method 3: Download Instagram videos using an online service
Method 1. Download Instagram videos from source code
One of the best ways of downloading an Instagram video is by using the source code of the Instagram video page. Since all the videos are saved on the source code of Instagram, you have the feasibility to find the link fragment, which has the multimedia link. However, you require a small amount of source knowledge to download the video.
Steps to save Instagram videos from source code:
1. Select the video file that you wish to save.
2. Choose Inspect Element from the context menu by right-clicking on it. The name may alter based on your website, such as View page source.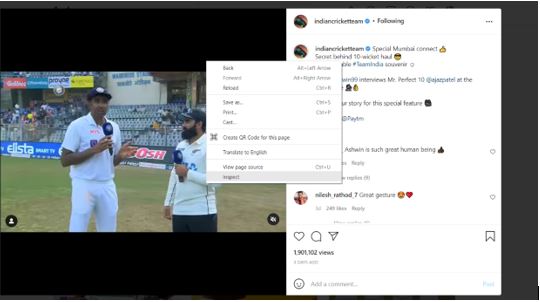 3. Now, hit Ctrl + F to bring up the Find menu and put ".mp4" into it.
4. A portion of the script will be shown as a result of the query. Copy the URL next to src=, the Link which will generally end with .mp4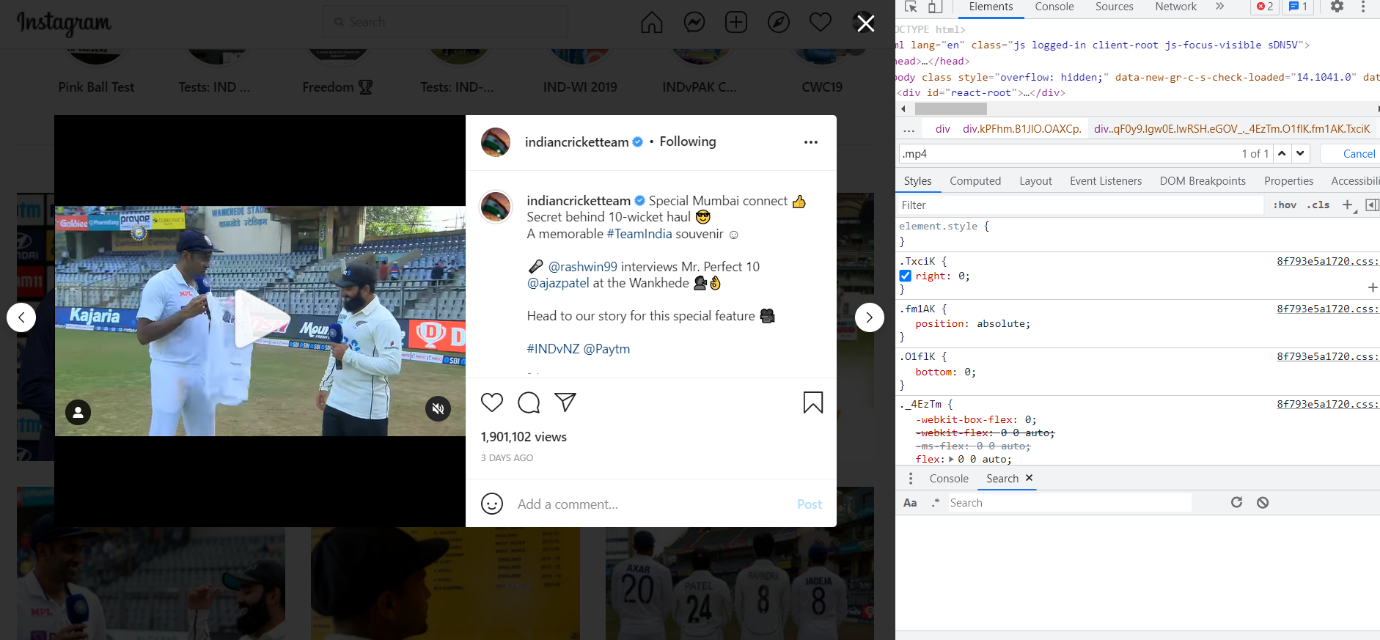 5. Simply copy and paste the link into a new window, and the clip will begin to play. The movie may then be downloaded by right-clicking and selecting the Save video As option.
Method 2. Download Instagram videos using iTube HD Video Downloader
iTube HD Video Downloader is capable of downloading 4K videos from over 10,000 websites, including YouTube and Instagram. With a Turbo Mode, a cutting-edge technique that uses a multi-thread downloading method to accelerate movie downloads, this tool will offer you three times faster downloading experience. What's more, It offers Private Mode to help you password-protect your stored videos.
In the software, the screen recorder function is available to capture the screen of your computer. Aside from that, the stored, downloaded and recorded video clips can be converted into a number of formats in full size. And, it also allows you to quickly transfer an infinite amount of videos to your smartphone.
Price: Its Windows version starts at $19.00/year for 1 PC, its Mac version starts at $24.95/year for 1 Mac.
Compatibility: Windows and Mac
To download Instagram videos using iTube HD Video Downloader
Step 1. Download and run iTube HD Video Downloader on your Mac or Windows PC.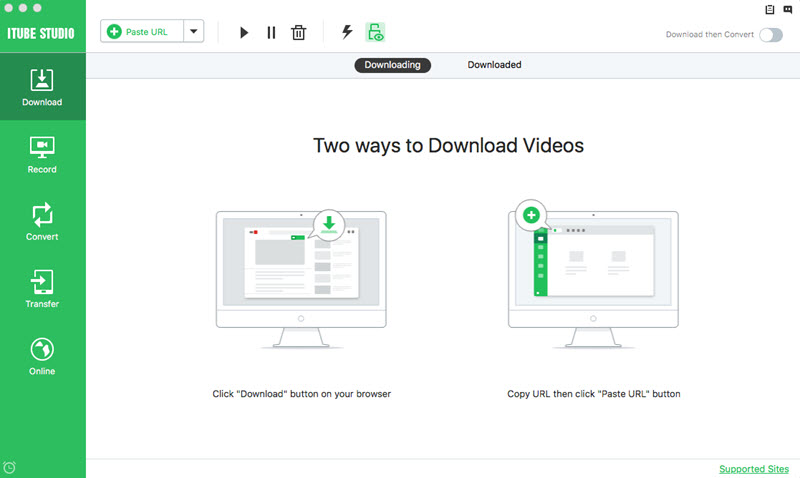 Step 2. Play the videos you want on Chrome, Safari, Firefox or any other web browser. Then you will get a "Download" button on the video window. Just click the button to download the video.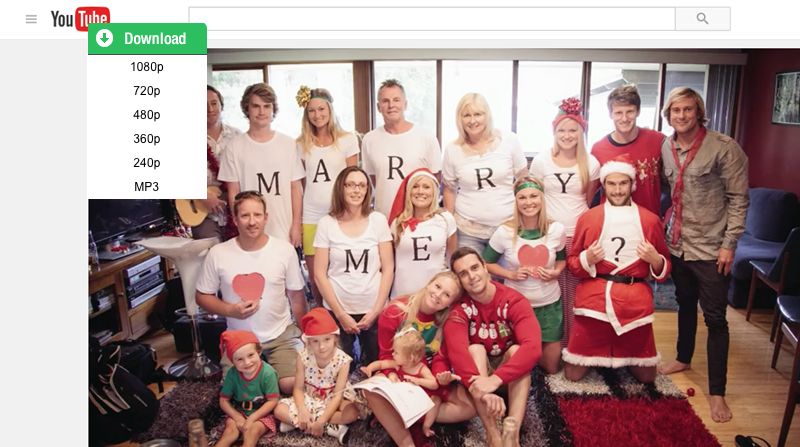 After downloading, you can find the videos under the "Downloaded" tab in "Download" menu.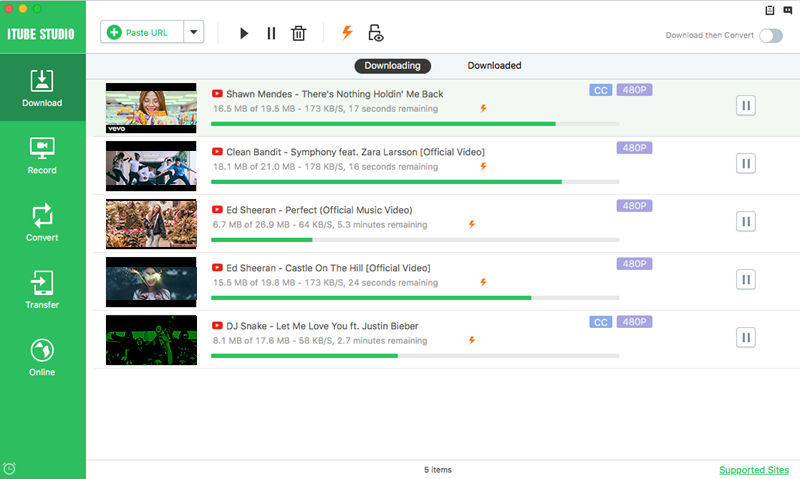 You can also download video via a copied URL. Copy the URL of your favorite videos and paste it in iTube HD Video Downloader, then the program will begin to download the videos right away.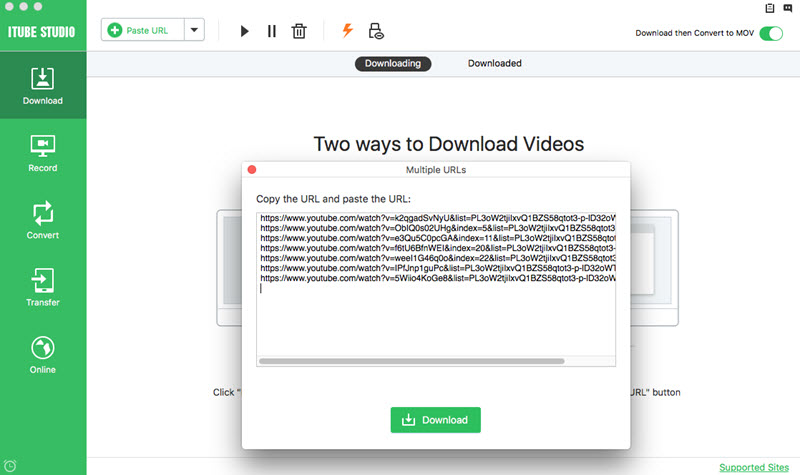 If you want to convert the downloaded videos to any other regular format:
 
1. click the "Add to Convert List" icon on the right of each video to import the them to the "Convert" menu.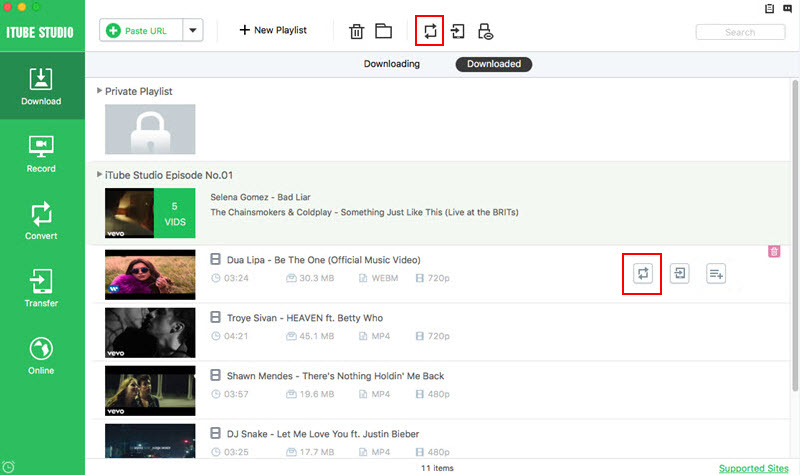 2. Go to the "Convert" menu, navigate to the video you want to convert and click the "Convert" icon beside it. Then choose your target video or audio format and click "OK" to start converting.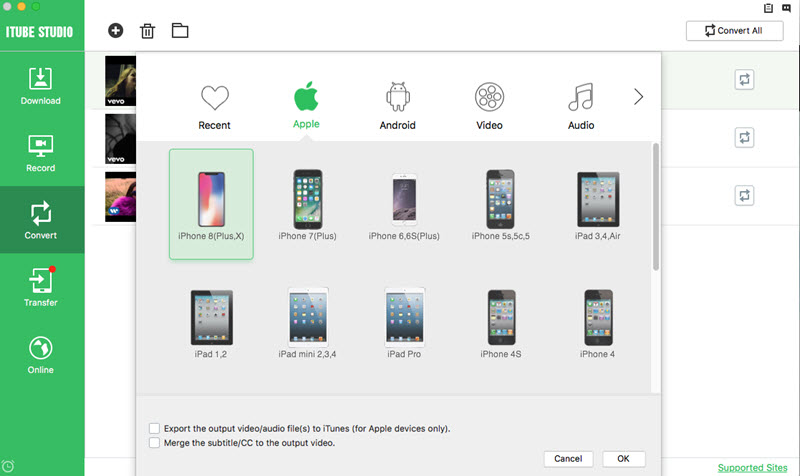 Method 3. Download Instagram videos using an online service
Another way to download Instagram videos is by using online services. It's more user-friendly than others and has a few extra functions that you could find useful. One of the online services that you can use to download Instagram videos is Download Videos From Instagram.
With this service, you can download and save Instagram videos as MP4 videos in a matter of seconds. It also offers you the option to download the audio format of the videos as well as the photos.
Price: Free
Supporting OS: Windows and macOS
Steps to download the Instagram videos using online service:
1. Go to Instagram, copy the Link of the video you wish to download.
2. Now, launch DownloadVideosFrom.com, paste the video Link into the textbox.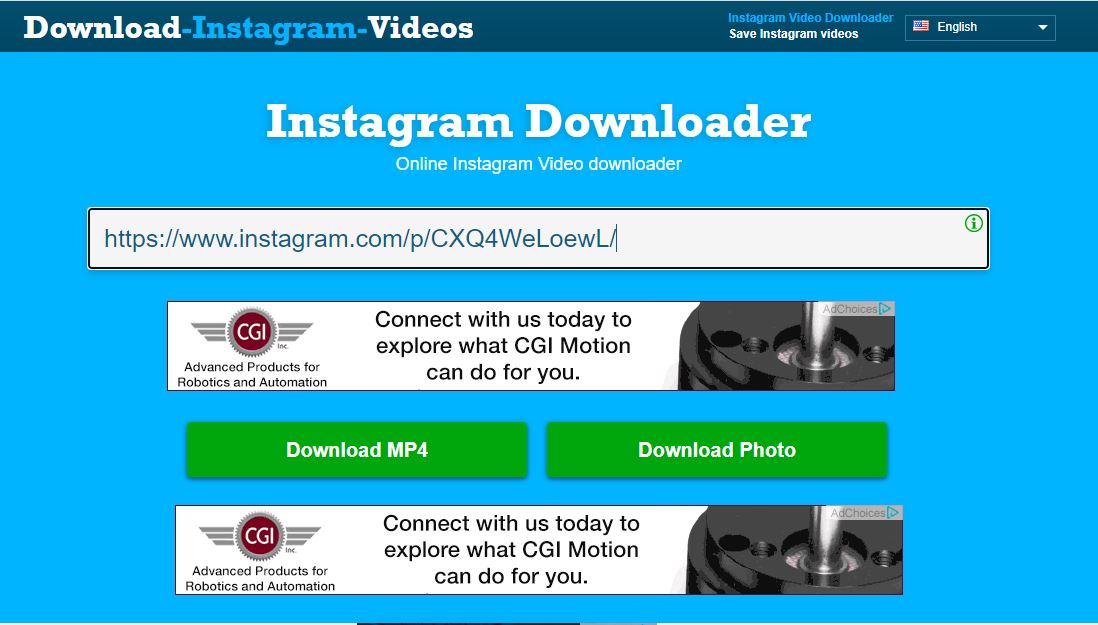 3. To encode and save the video, select Download MP4 from the menu.
Conclusion
It is very often that you want to save the Instagram videos or reels that come on your feed. Maybe they are funny, or they help you to stay motivated, and looking through the feeds every time for the video would be quite boring. Therefore, you have the option to download these videos and save them on your device. There are three methods to save such video.
You can save the videos using the source code. It is an efficient way that requires no third party software. However, you need to have a certain knowledge about the source codes to use this method.
Another method is by using a video downloader tool, which only requires downloading a tool, and you can easily download the videos.
You can also use an online service platform to download Instagram videos, but there are no ways of converting the videos to a better format.
Therefore, when it comes to downloading an Instagram video, the best way is to use a video downloader that can help you easily download such videos and convert them to multiple formats. iTube HD Video Downloader can download 4K videos from Instagram in record time. As a result, it is one of the most incredible video downloading tools available.
No more content