MOV is a video format developed by Apple for its QuickTime program. Mov can store high-quality video audio files, which is generally significant. In addition, the format is specifically for QuickTime and is tricky to open. Comparatively, MP4 is the device-friendly format that allows you to watch and listen to anything in mp4 format. If you have a classic movie in mov format and want to watch it, you need to compress mov to mp4 for easy access on any device. To make your task straightforward, we will introduce you two best ways to perform the task. Pick the best one to avoid unnecessary glitches while you try to view your favorite movie. 
Let's show you how you can compress mov to mp4 so that you can watch the movie or store it on your device storage for anytime access. 
2 Simple Ways to Compress MOV to MP4
Mov and mp4 support high definition videos, but the plus point with mp4 is its easy and quick access on any device. There are no restrictions on mp4; the file format is familiar to regular video watchers in and out. Let's observe the methods and understand how to compress mov to mp4.   
Method 1: Use EaseUS Video Editor to Compress Video to MP4
Method 2: Use Free Online Websites to Compress Video to MP4
Method 1: Use EaseUS Video Editor to Compress Video to MP4
If you're looking for a video editor that can compress mov to mp4 within the quickest time, pick EaseUS Video Editor software. You can start your editing journey and try every nook and corner of editing segments with its intuitive interface. The 4k video editor tool offers the primary video editing options like trim, crop, split, rotate, etc. Its high-end video editing components can adjust style, zoom, remove the watermark, and provide a wide range of conversions from one format to another. After the conversion, you can save the video in 1080p. You can add mosaic to the video and try many other editing options on it. 
Pros 
A decent range of effects and transition
Impressive selection of overlays
Simple and easy interface
Suitable for novice and Pro users
Cons 
Text effects are not up to the mark
Footage editing options are limited
Applicable Scenarios / Users 
It can edit the most creative videos with fewer efforts
The output video file can be shared on any device
It's the intuitive interface that encourages beginners to start their editing journey
It can burn files to DVD
Price: It starts $17.97/Monthly.
Compatibility: Windows 7/8/10/11
How to Compress MOV to MP4 format? 
If you're a Windows user, it's pretty easy and simple steps to follow to compress mov to mp4 format. Let's learn:
Step 1: Install the EaseUS video editor and open the home screen. Import the source file or drag and drop the file to the appropriate location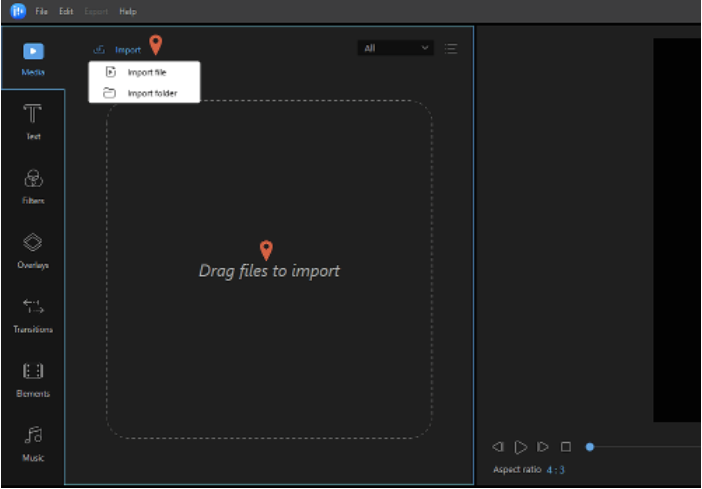 Step 2: In the Add to Project option, you add the imported file, or you can drag and drop the file to the track of your preference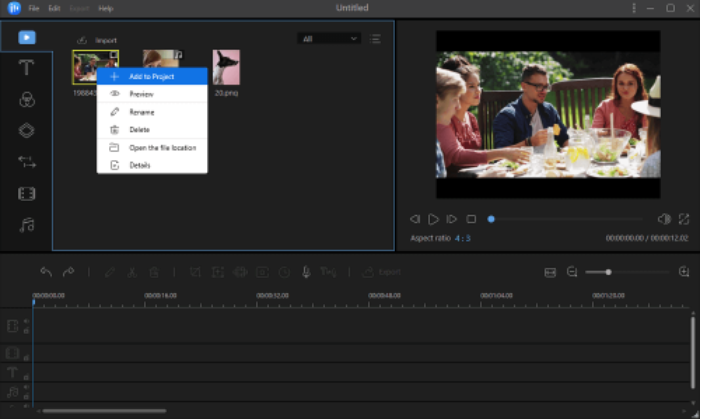 Step 3:  Click on the Export top main menu.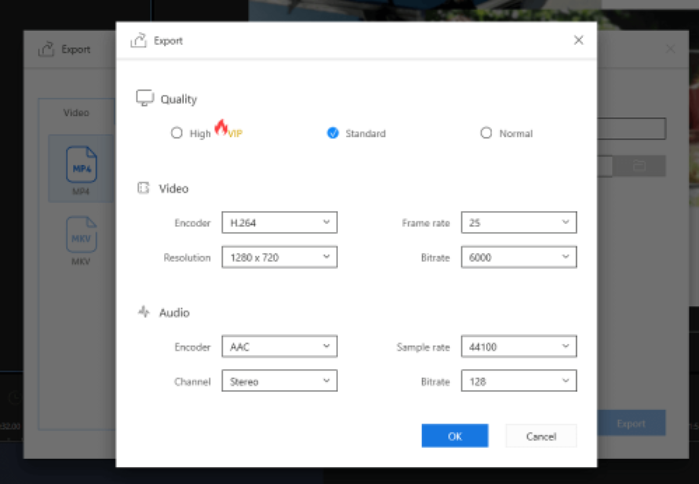 Step 4:  Select mp4 as the desired file format under the Video tab options. 
Step 5: You can further edit the file name, customize the output folder name and click on Export. 
The compression process will be done within seconds, and the mp4 is ready to hit your screen device. 
Method 2: Use Free Online Websites to Compress Video to MP4
(1) FreeConvert Video Compressor 
If you're looking for an online free video conversion tool, you can try the FreeConvert video compressor. As it's an online tool, there is no need for installation or complex methods to compress mov to mp4 files. The tool offers simple steps to convert or compress the various video files. Though the tool supports limited file formats, it's included major formats that users usually use for convenient access.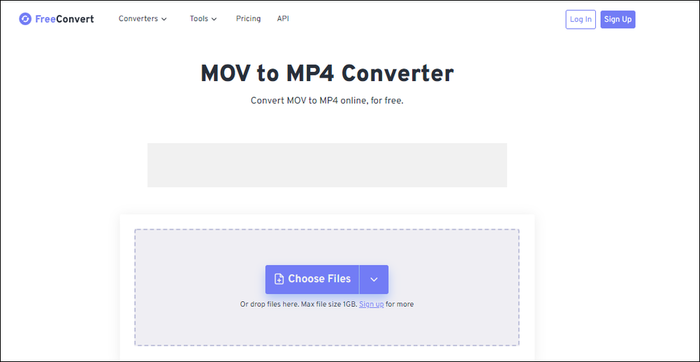 Pros 
It's an online free convert tool
The tool offers to convert video files from one format to another
It can compress the video file size
No need for any installation on your device
Cons 
The site is ad-supported
The minimal file format supports 
Applicable scenarios/users: 
The tool is for online use
For the beginners, it's an excellent tool for the practice
The tool works for both converting and compress
It can perform on old and new both devices
How to compress mov to mp4 using FreeConvert Video Compressor
Here are the straightforward steps that anyone can follow: 
Step 1:  Visit site, click on Choose the File option, and select MOV files.
Step 2: Tap on the Convert to Mp4 button and start the conversion.
Step 3:  Tap on the Download mp4 button when the status change to Done.
(2) Cloud Convert 
A powerful online tool that offers video conversion and compression to reduce the file size. Due to its cloud services integration, users feel free to use the online tool to convert, compress and save the output files in your google storage. A large segment conversion it supports includes audio, video, archives, ebooks, documents, etc. Its free version restricted the conversion up to 1GB. 

Pros 
The tool is integrated with cloud services like google drive, OneDrive, Dropbox, etc
It's a powerful online tool that can perform compress and convert both functions
It's an online tool, no need for installation
It supports a large segment like audio, video, document, ebook, archives, spreadsheet, images, etc
Cons 
It restricted free conversion for limited file
Its premium subscription is a bit expensive
Applicable scenarios/users
The online tool is for video and audio conversion tool
Its integration with cloud services that provide safe storage
The tool is for easy access 
Its supportive segments are quite large and big
How to compress mov to mp4 using Cloud Convert 
The steps are easy to follow to compress your desired files. 
Step 1: Go to Cloud Convert, visit site,  and select mp4
Step 2: Tap on Select File to pick the file you want to convert to mp4. Here instead file, you can select a URL from Google Drive, Dropbox, or OneDrive.
Step 3: For customized editing, you can select video codec, preset, width, aspect ratio, subtitles, audio bitrate, etc
Step 4: Tap on Convert and start the process.
Sum Up
With the help of software, you can efficiently perform the task and enjoy the mp4 videos on your device. You need to select the most comprehensive technique to compress mov to mp4 file, which EaseUS Video Editor would provide you once you install the software on your device. The free online tools are good at learner levels, but it would be risky if you want to compress any confidential file to another format due to the online exposure. In a nutshell, EaseUS Video Editor is the most convenient tool to compress mov to mp4 that can assure you 100% safe and clean conversion from one format to another.
Price: It starts $17.97/Monthly.
Compatibility: Windows 7/8/10/11
No more content