NVMe (Non-Volatile Memory Express) runs on the PCle network. It is a host controller interface that is used to connect SSDs. The most notable aspect of NVMe SSDs is their high-end performances and minimal delays. 
On this page, we will discuss the most straightforward approach to clone NVMe. It will help in two situations:
Replacing smaller NVMe SSDs with bigger NVME SSDs to gain more storage.
Creating a backup of important information or moving data from NVMe to NVMe.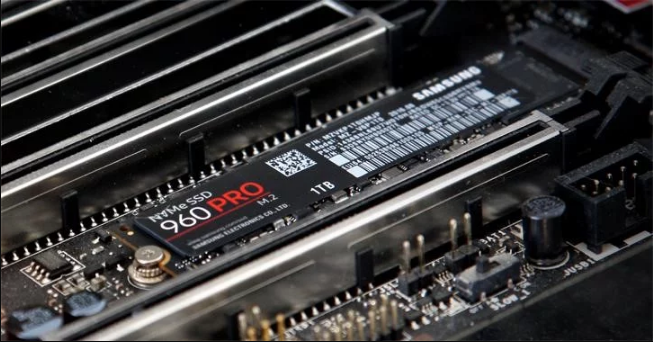 What do you need before cloning NVMe to NVMe SSD? 
Because NVMe SSDs are a newer generation of SSD, you must do certain additional activities before copying for safe boot. So, below are some of the essential factors to consider before you clone NVMe to NVMe SSD.
It will help if you have more recent computer hardware.
We suggest you have Skylake chipsets or its later versions, no matter the NVMe is reconcilable with old computers.
UEFI firmware and UEFI boot mode  
An M.2 PCI-E x4 slot
You can skip the primary prerequisites if you have previously run an operating system on an NVMe SSD. Moreover, you will need to focus on the two points discussed below:
2 NVMe port: If you only have one NVMe M.2 port, you can proceed with two options for SSD cloning. Utilize an adapter from M.2 to PCle for the second drive to clone, or utilize the backup and restore to clone NVMe.
Software for cloning NVMe SSDs: The program should be a multi-purpose tool that includes functionality for your various cloning schemes.
How to clone NVMe to NVMe SSD in Windows
To clone one NVMe SSD to another, it is essential to find powerful disk cloning software. Here, we would like to recommend EaseUS Disk Copy. It is an effective tool that helps you to clone your NVMe. Here are some of its essential benefits that attract users to rely on this program: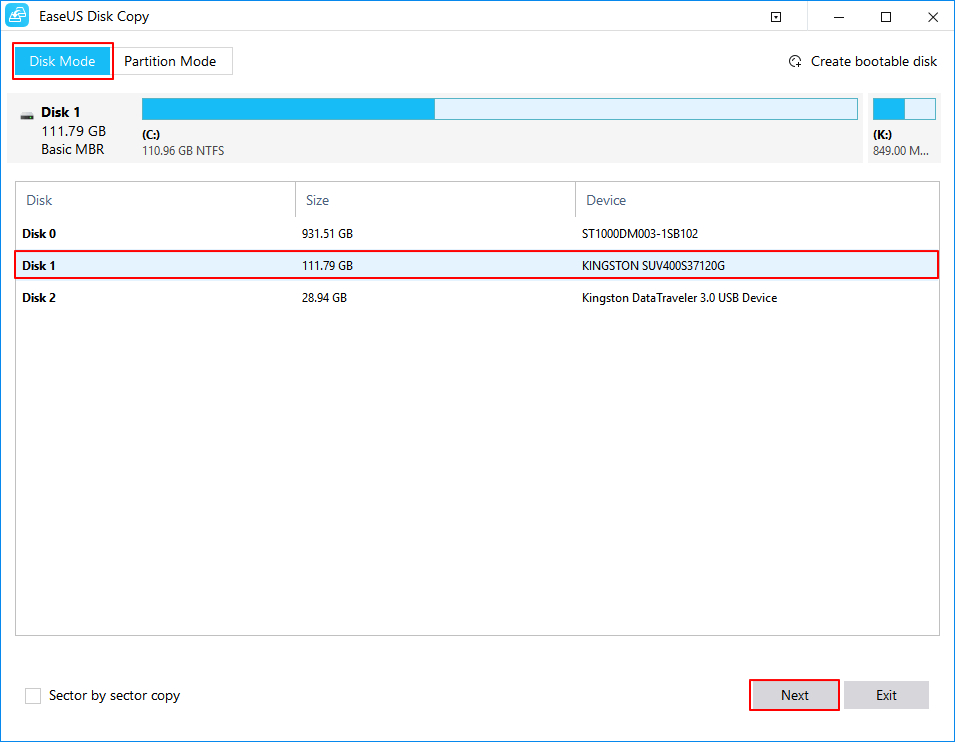 There is no need to fiddle with sophisticated migrating configurations with its simple user interface. Instead, you may move data without mistakes using its intuitive one-click auto migration settings.
It generates backups and migrates the system. In addition, this utility replicates the operating system to a new hard disk during backup. This can save your effort and time reinstalling the system and prevent serious harm.
The utility clones a hard disk to an SSD, which speeds up your computer.
Make a bootable CD/DVD/USB to clone the disc in the event of a breakdown.
Price: It starts $19.90/Monthly.
Compatibility: Windows
Steps to clone NVMe to NVMe SSD Using EaseUS Disk Copy
You have better known all the advantages of using the EaseUS Disk Copy tool for cloning. Now that you have decided to clone NVMe Windows 10 read the procedure below carefully and start cloning.
Step 1. Download, install and run EaseUS Disk Copy on your PC.
Click "Disk Mode" and select the hard drive that you want to copy or clone. Click "Next" to continue.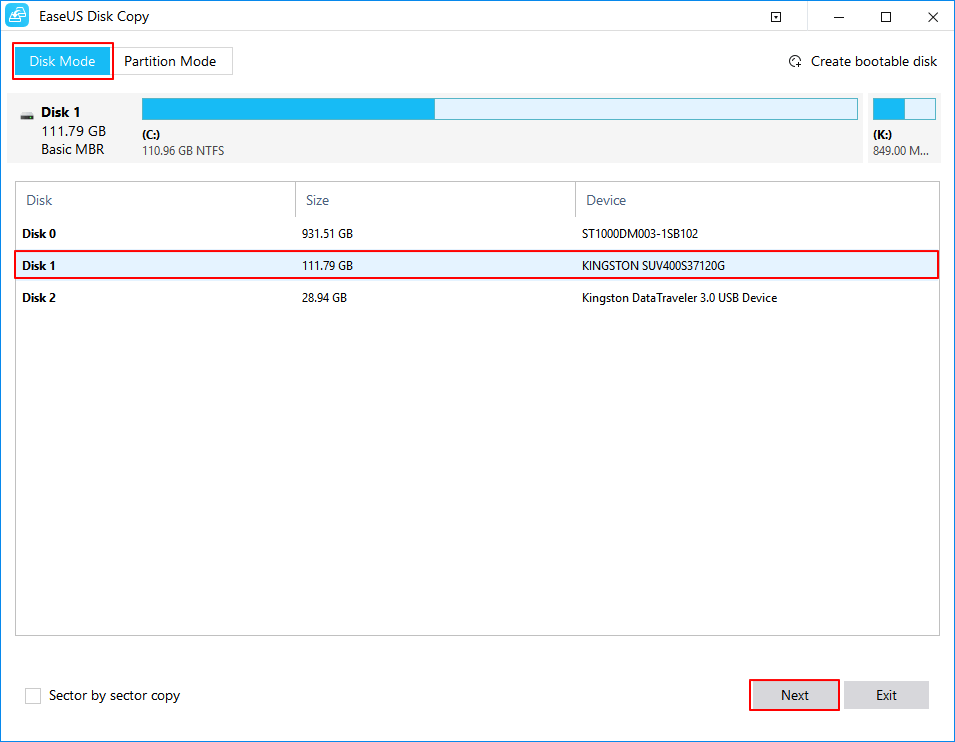 Step 2. Select the destination disk.
Note: The destination disk should be at least the same big or even larger than the source disk if you want to copy or clone the source hard disk.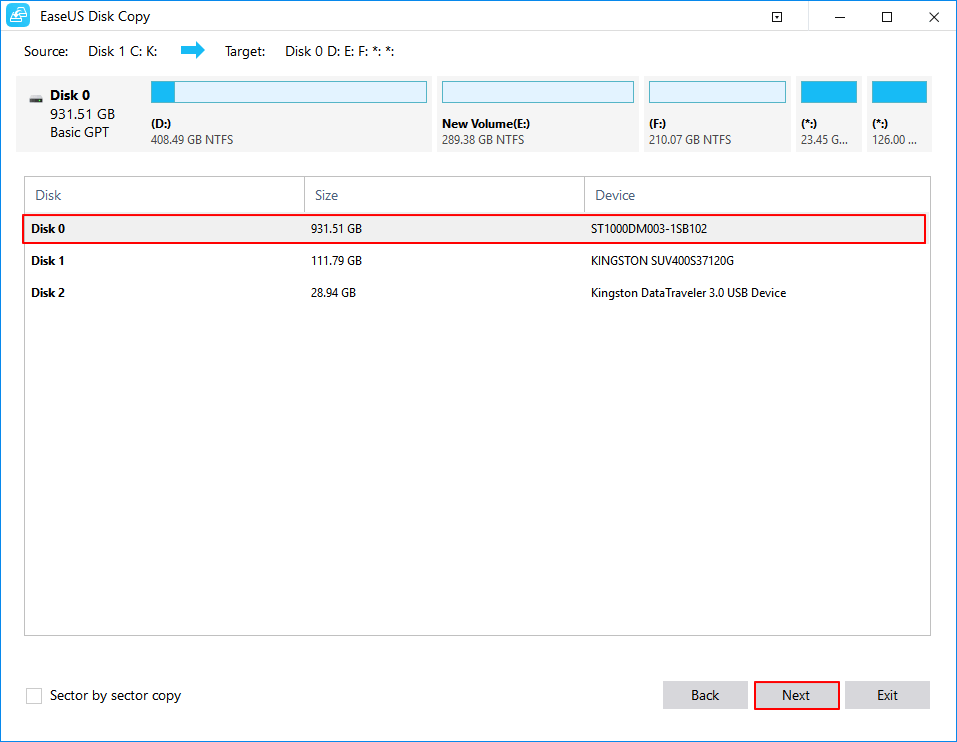 Step 3. Click "OK" to confirm if the program asks to erase data on the destination disk.
Step 4. Check and edit the disk layout.
If your destination disk is an SSD drive, do remember to Check the option if the target is SSD.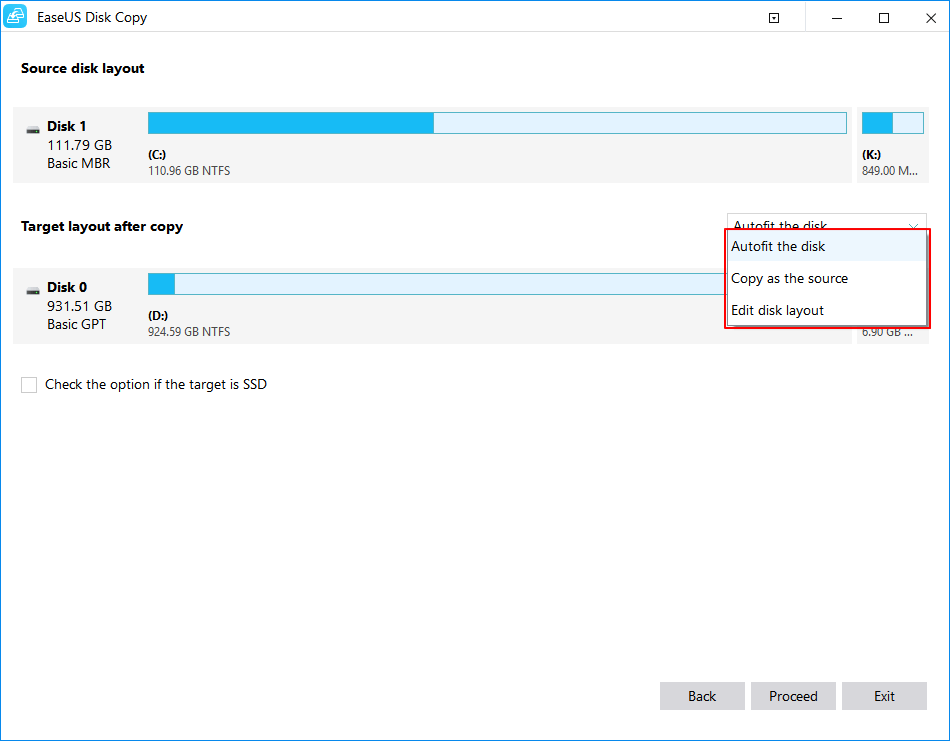 Step 5. Click "Proceed" to start the hard drive cloning process.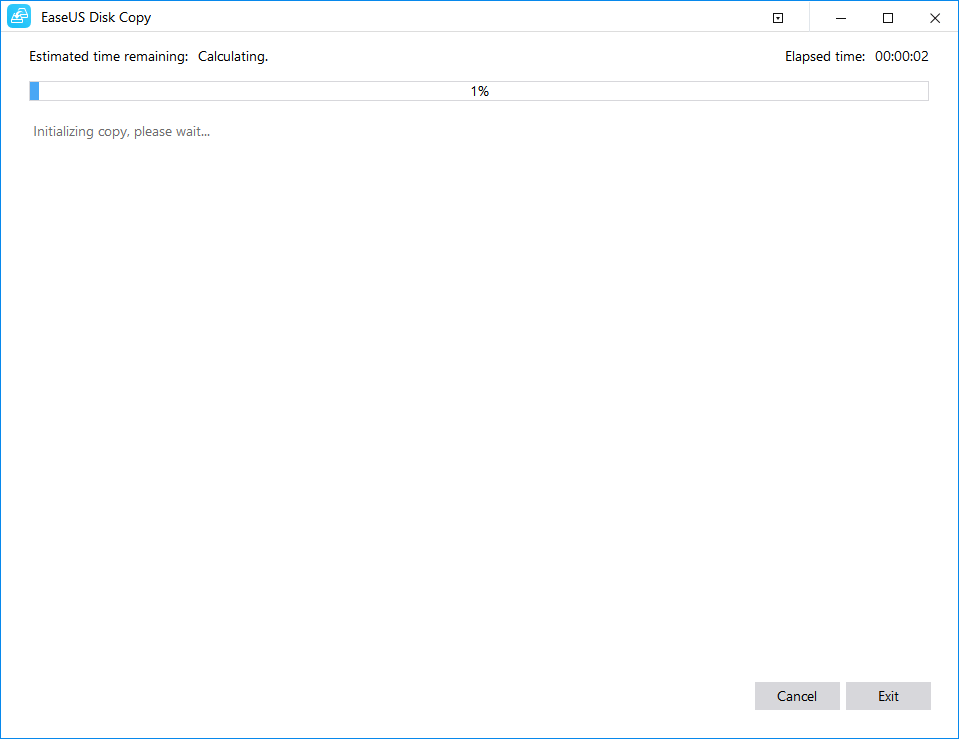 Conclusion
People have reaped several benefits in the form of SSD advancements. You can operate without difficulty if you use an NVMe SSD. The NVMe SSD's high throughput and reduced delays make it an appropriate choice to use compared to a regular SSD. You may also copy the complete contents of your storage device to a new disk. The EaseUS Disk Copy program provides straightforward procedures and a rudimentary UI for a one-of-a-kind copying solution.
No more content