Razer Synapse is a customized setting related to Razer peripheral devices connected to a PC such as Razer keyboard, mouse, etc. Many Windows users have complained that Razer Synapse is not opening on their machines, making it hard to access Razer devices. 
But there's nothing to worry about, it is a common and fixable problem. This post will walk you through all the Razer Synapse not working issues on Windows, along with four easy solutions.
What Can You Do To Fix Razer Synapse Not Opening Problem? 
Fix 1. Reinstall Razer Synapse Device Drivers
Fix 2. Uninstall Razer Surround
Fix 3. Turn Off Windows Defender Firewall or Other Antivirus Programs
4 Proved Fixes to Razer Synapse Not Opening Error
Ahead we have elaborated the above-mentioned four Razer Synapse not opening fixes for your convenience. Follow all the steps carefully. 
Fix 1. Reinstall Razer Synapse Device Drivers
If Razer device drives are old, corrupted, or not installed properly, the Razer Synapse may not work. The simplest solution is to uninstall Razer device drives, and clean reinstall them. 
Step 1. Press Windows key and R to open the Run command box, type devmgmt.msc, and hit Enter. 
Step 2. Look for all the Razer devices and uninstall them.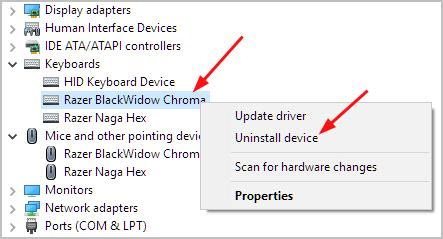 Step 3. Disconnect Razer devices from the computer for at least 3 minutes. 
Step 4. Once again, plugin all the Razer devices to the computer. Windows will now automatically reinstall the latest Razer drivers for all the connected devices. 
If you don't want to go through all the hassle of finding, uninstalling, and reinstalling different Razer device drives, you can get the Driver Easy tool, an automatic driver installation & updating tool. It can clean install, and update the Razer device and all other drivers on your PC with a click.
Price: Its 1 PC version costs $29.95/year, 3 PCs version costs $59.90/year.
Compatibility: Windows
Step 1. Download and install Driver Easy, then run it and click Scan Now. 
Step 2. Wait patiently until Driver Easy finish scanning your computer and listing any hardware with missing, outdated or mismatched drivers.
Step 3. Click Update All to download and install all the new drivers automatically.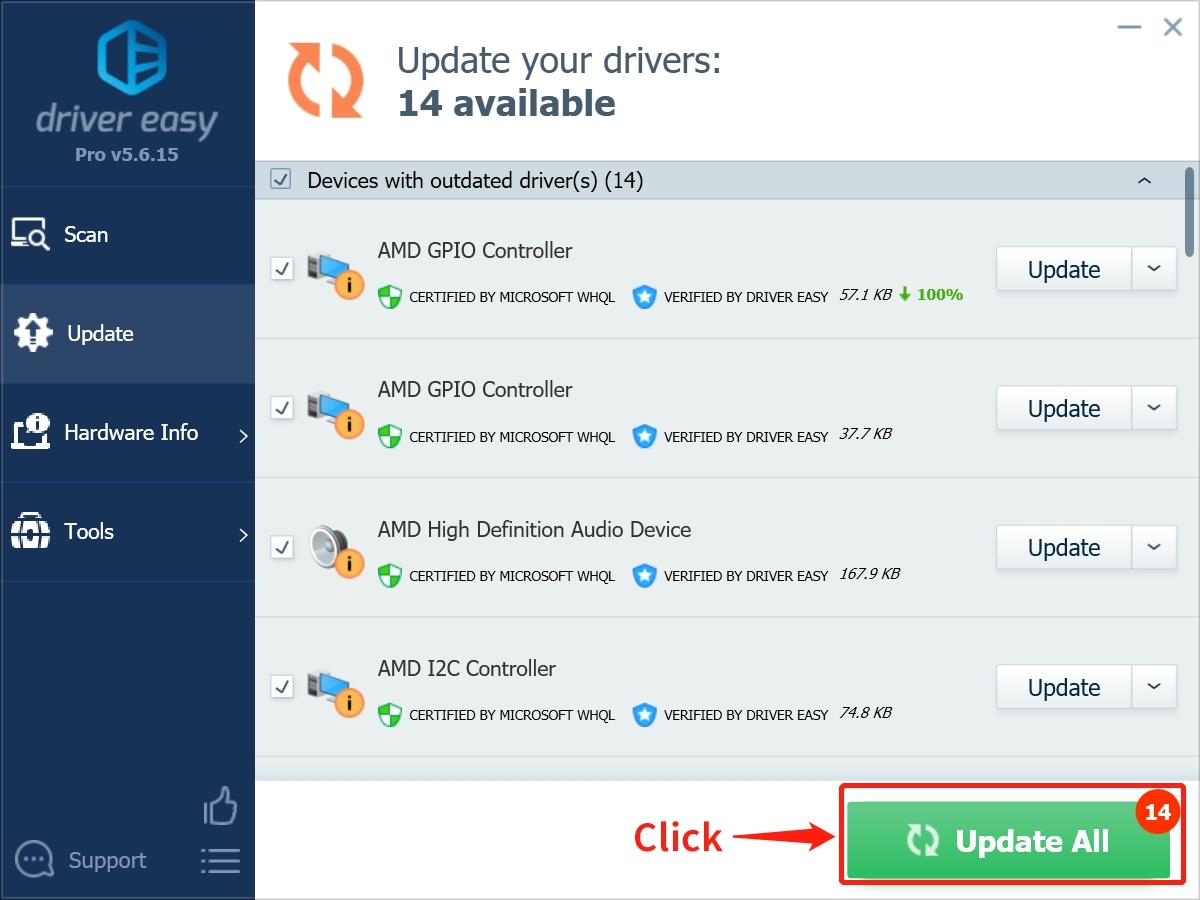 Fix 2. Uninstall Razer Surround 
If Razer Synapse has frozen or not at all opening, the problem might be with the Razer Surround module. Removing or disabling the Surround module functionality will work. 
Step 1. Press Windows key and R to open the Run command, type appwiz.cpl, and click on the OK button to launch the Control Panel. 
Step 2. Go to Programs > Programs and Features > Select Razer Surround > Uninstall.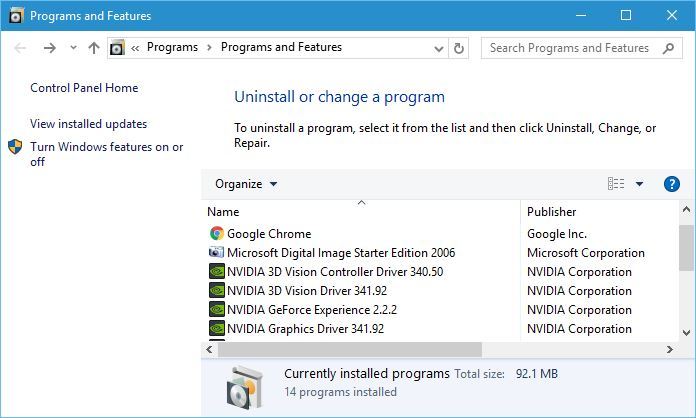 Step 3. Connect Synapse to the internet and click on the Razer Surround notification and select to cancel its installation. After Synapse is updated, restart Windows to check if Razer Synapse is now opening. 
Fix 3. Turn Off Windows Defender Firewall or Other Antivirus Programs
The third-party antivirus software or the Windows Defender Firewall settings can block Razer Synapse from working. You can temporarily disable antivirus software and turn off Windows Defender Firewall to provide easy access to Razer Synapse. 
Step 1. Open the Run box and type firewall.cpl to open up the Windows Defender Firewall in the Control Panel.

Step 2. Click on the Turn Windows Defender Firewall off. Windows don't recommend it, but you should do it anyway.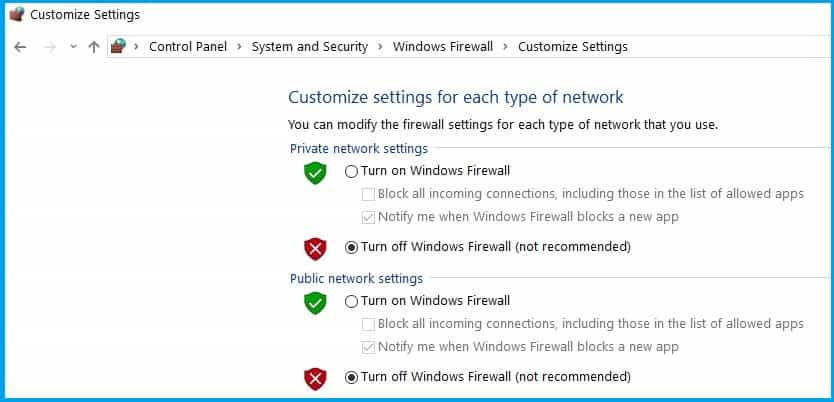 Step 3. Also, select the Turn off Windows Defender Firewall radio buttons and save the changes. 
You can temporarily disable the third-party antivirus software from the system tray icon context menus. 
Fix 4. Close Razer Processes 
In many cases, closing Razer background processes before opening Synapse 3.0 can unfreeze Razer Synapse issues. 
Step 1. Select the Task Manager by right-clicking on the Taskbar. 
Step 2. Select all the Razer processes or a few listed under the background processes and click on the End Task to close them.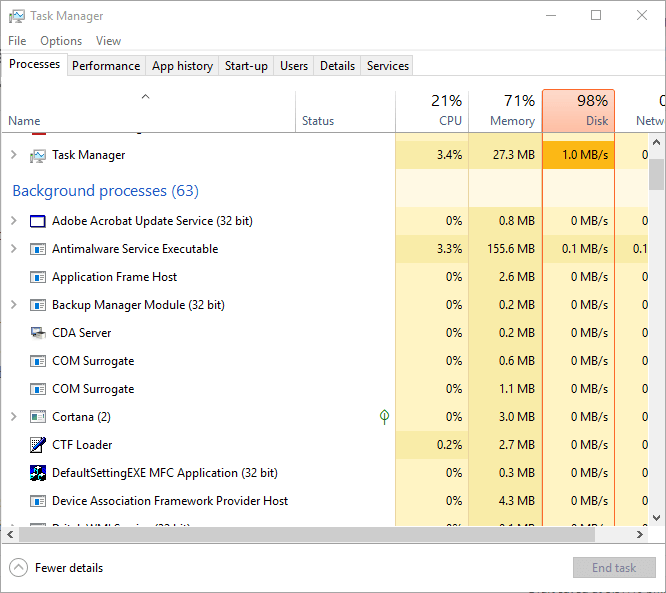 Step 3. Close the Task Manager and run Razer Synapse as an administrator. This will open up Razer Synapse for you.
Further Reading: Why will Razer Synapse not opening?
Razer Synapse allows Windows users to configure various features on the Razer PC. This driver helps to control functions like lighting, fan speed, etc. When Razer Synapse fails to open, all Razer devices will stop working or start to perform low.
There are several reasons behind the Razer Synapse not opening on a computer, such as: 
Corrupted system files 
Incorrect installation of Razer software 
Problems with the Razer surround features 
Outdated or corrupted Razer drivers 
No matter what has triggered Razer Synapse not opening error on your computer, you can try the four common fixes mentioned above to get the problem fixed. 
And, we also recommend you download Driver Easy on your system to always keep all the drivers updated. Additionally, the software can handle every driver-related problem with a click. 
So, that's it for now! If you have any other Razer Synapse not opening fixes, feel free to share them with us. 
No more content