Knowing how to fix the Elden Ring white screen crash while gaming on your PC is quite easy. Various approaches can be used to solve the problem depending on the cause. The most common reasons include an outdated graphics driver, an old Windows OS build, a damaged or missing game file, and the in-game overlay function. Or perhaps you just installed a new antivirus or updated your windows. In this guide, we have highlighted the fixes for the game crashing in an easy step-by-step format.
8 Ways to Fix Elden Ring White Screen Crash on PC
Running into the Elden Ring white screen crash should not ruin your gaming experience. Eight different ways to go about the Elden Ring white screen crash are explained in detail below:
1. Deleting Files from Temporary Folder
You can first try deleting files from the temporary folder. This solution worked for some gamers. You are welcome to give it a go. However, before you do anything, please make a backup of your files to avoid any potential hazards.
Step 1: Enter %temp% into your search field and press Enter.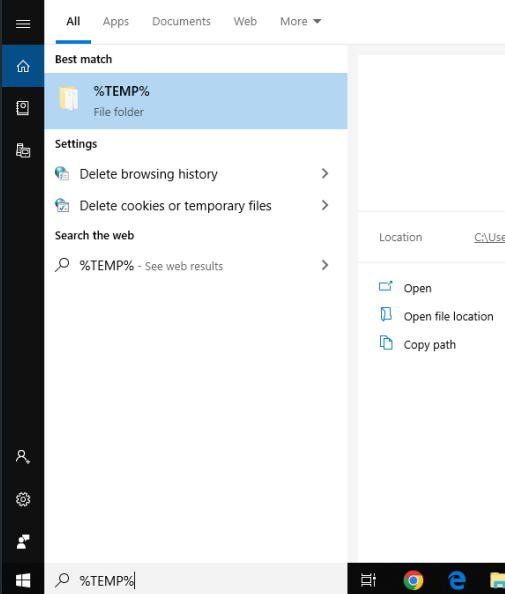 Step 2: Delete anything you can find in the folder.
Step 3: Restart the game and observe what happens.
2. Removing the Latest Patch 1.02.1
Elden Ring has gotten a freshly updated patch 1.02.1 version for PC and PS5. Many users who downloaded and installed this patch appear to have experienced white screen crashes right away. So, until a fresh patch/update is published to remedy the Elden Ring white screen startup issue, it is best to uninstall or delete this patch once and for all. You may also try reinstalling the game from fresh without updating to the newest patch 1.02.1 version to see if it fixes the issue.
3. Remove Discord and Steam Overlay
Disable Steam overlay in the game options before launching to resolve the issue. Some players have reported success with this workaround. Here's how it's done:
Step 1: Click Library in the Steam menu.
Step 2: Select Properties from the Elden Ring context menu.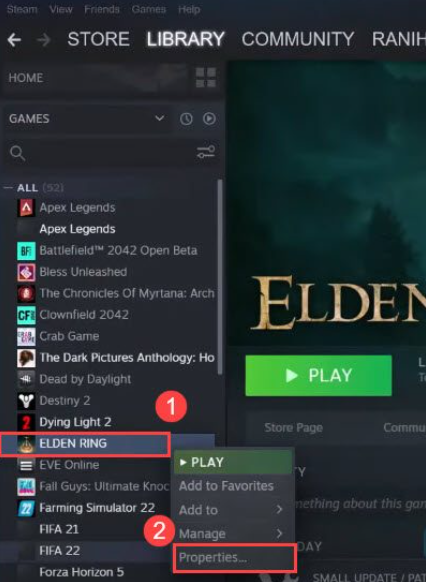 Step 3: Uncheck the option Enable the Steam Overlay while in-game on the GENERAL page.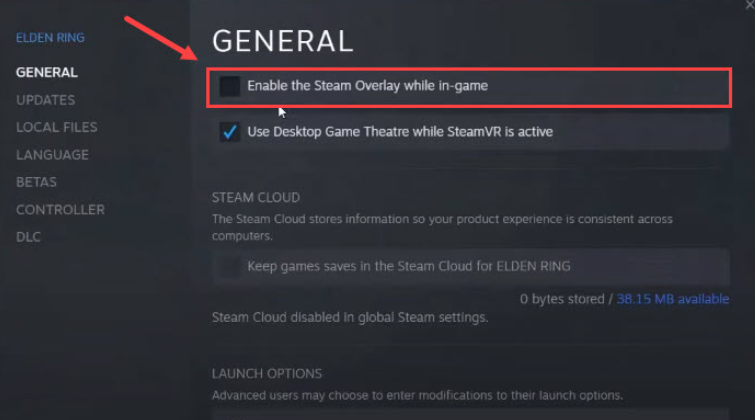 Step 4: Restart the game to see if it makes a difference.
For Discord and other apps with in-game overlays: They operate in the background and disrupt the game's seamless operation. As a result, deactivating the in-game overlay option may be an appropriate solution to the issue above. Follow these steps to disable the option:
Step 1: Launch the Discord app and select the Gear symbol at the bottom of the screen.
Step 2: Under Activity Settings, select the Game Overlay option.
Step 3: Under Activity Settings, select the Game Overlay option. Disable the option next to Enable in-game overlay.
4. Verify the Game files
When your game crashes, verifying your game files is always a smart choice to attempt. Elden Ring crashing is caused by missing or damaged game files. To resolve the issue, you can use Steam to check the integrity of game files.
Step 1: Log in to Steam and go to the Library.
Step 2: Select Properties from the Elden Ring context menu.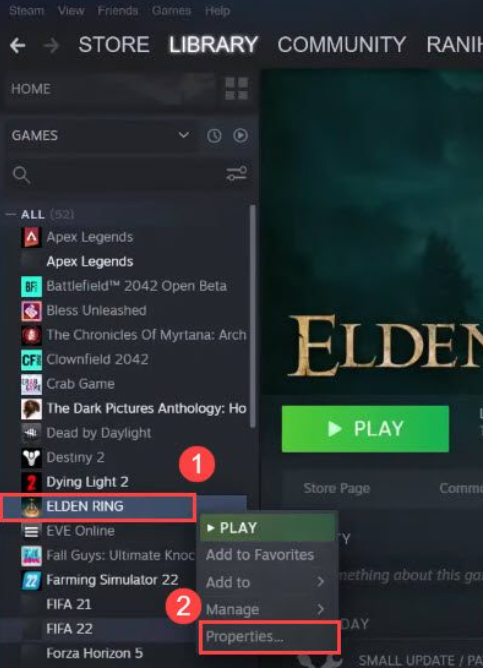 Step 3: Click the LOCAL FILES tab, then click Verify game file integrity.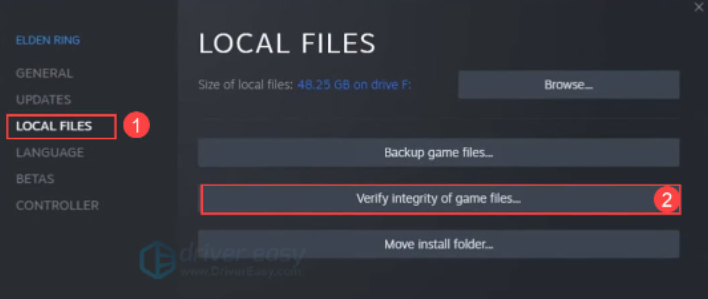 Step 4: Allow Steam to check game files for a few minutes.
5. Update GPU Drivers
You can check your PC for graphics driver updates and then install them if they are available. To accomplish this, follow the steps below:
Step 1: To get the Quick Access Menu, right-click on the Start Menu.
Step 2: From the list, select Device Manager.
Step 3: To expand the list, double-click on the Display adapters category.
Step 4: Then, right-click on the name of the dedicated graphics card.
Step 5: Choose Update driver > Search automatically for drivers.
Step 6: If an update is available, it will automatically download and install the most recent version.
Step 7: After that, restart your computer to see the changes.
Alternatively, you may manually download and install the newest version of the graphics driver from the official website of your graphics card manufacturer.
6. Reinstall the Microsoft Visual C++ Runtime
To totally resolve various gaming bugs or failures, reinstall the Microsoft Visual C++ Runtime on your machine. Foll ow through these steps completely to reinstall the program:
Step 1: To access the Start Menu, press the Windows key on your keyboard.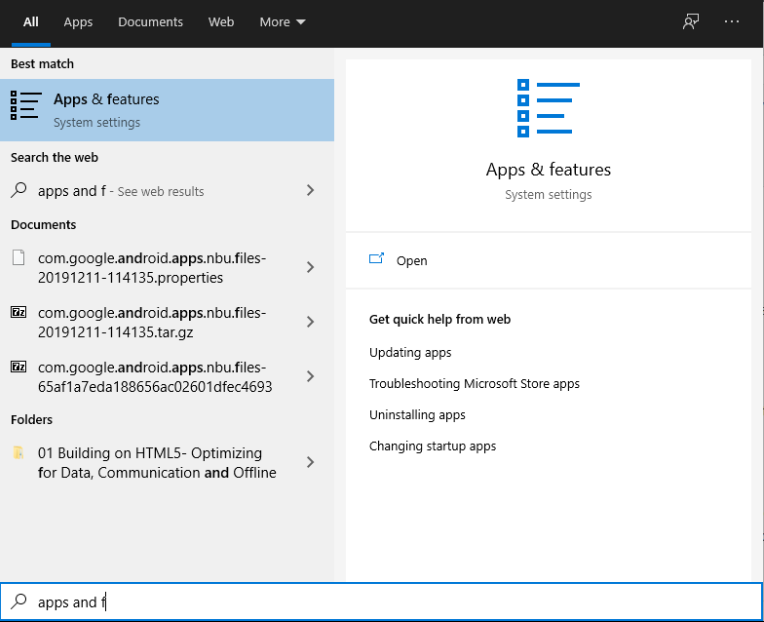 Step 2: Enter Apps & Features and then select it from the search results.
Step 3: Now, look for the Microsoft Visual C++ program(s) in the list.


Alt-text: Reinstall Microsoft Visual C++ to resolve Elden Ring white screen crash Step 2
Step 4: Choose each program and then click Uninstall.
Step 5: Download the most recent Microsoft Visual C++ Runtime from the Microsoft website.
Step 6: After that, install it on your computer and restart it to see the changes.
7. Restart your PC
After trying different fixes that do not involve restarting your computer, and they seem not to be working, a simple system reboot might bail you out. Before jumping to any conclusions, consider restarting your PC because a temporary system bug can potentially create such problems. 
Step 1: Exit and shut any active programs, then go to the Start menu
Step 2: Choose Power, and then Restart.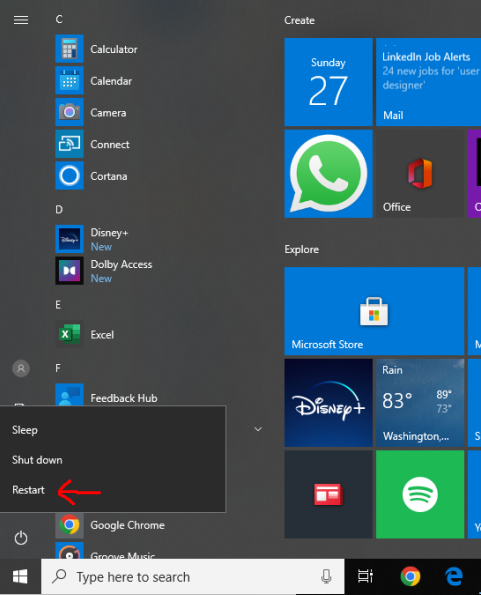 Step 3: Wait for the PC to restart correctly before attempting to open the ELDEN RING game again.
8. Replace the DLL file
This solution not very advisable, but it's worth a chance if you're out of options and on the verge of giving up. Know that this is risky.
Step 1: Locate oo2core_6_win64.dll in the game folder.
Step 2: oo2core_6_win64.dll should be renamed.
Step 3: To replace the old one, copy the oo2core_6_win64.dll into the game folder.
Step 4: Navigate to the game folder where Elden Ring was installed.
Step 5: Change the name of start protected_game.exe to anything else.
Step 6: Duplicate elden_ring.exe.
Step 7: Rename the new copy start_protected_game.exe.
Step 8: Test the game on Steam to check whether it works.
How to Get Your PC a Better Performance
System Mechanic Ultimate Defense works on your PC's performance and cleaning. It is a total package of all the security, performance, and privacy concerns. It increases the speed of the processor, memory, broadband, and hard drives. Not only that, it has anti-virus capabilities, can secure passwords and recover data.
Here are the key features of System Mechanic Ultimate Defense:
It optimizes your system's performance.
It automatically optimizes hidden internet settings for faster downloads and page loads.
Saves passwords for most operating systems and browsers.
Detects malware and protects your system against threats
Finds and deletes junk files
It has the capability to recover deleted documents, audio, photos, videos, and other files.
Price: It starts $79.95/Year.
Compatibility: Windows 11/10/8.1/8/7
Conclusion
The Elden Ring white screen crash showing up during your game playing can be so dejecting, but not to worry, very easy steps that fix the problem have been highlighted above. At least one of these procedures will resolve the issue, and you can get your gaming spirit back on!
No more content