Minecraft is one of the highest-selling video games currently. This game allows both commendable offline gameplay modes and the online multiplayer element. It provides users a platform to connect to their fellow online players and play allying. However, you might encounter a few network issues because it demands a stable internet connection.
One of the common issues is'An existing connection was forcibly closed by the remote host.'This information would suggest you top 8 simple fixes to get rid of this error on your device and facilitate smooth playing without network connection problems.
The aesthetic element of Minecraft inspires players, and that's why it's termed the most popular game ever. Read this article to overcome'An existing connection was forcibly closed on Minecrafterror' through best solutions.
How to Fix It When An Existing Connection Was Forcibly Closed by the Remote Host
Method 1. Turn off Windows Firewall
It's significant to get access to Microsoft Defender Firewall since it prevents unauthorized access. But this might fail the possibility of running Minecraft. So make sure to turn Windows Firewall off. Follow the step-by-step guide below.
Step-by-step guide:
Step 1:Tap on the Windows logo key on the keyboard while opening your settings application.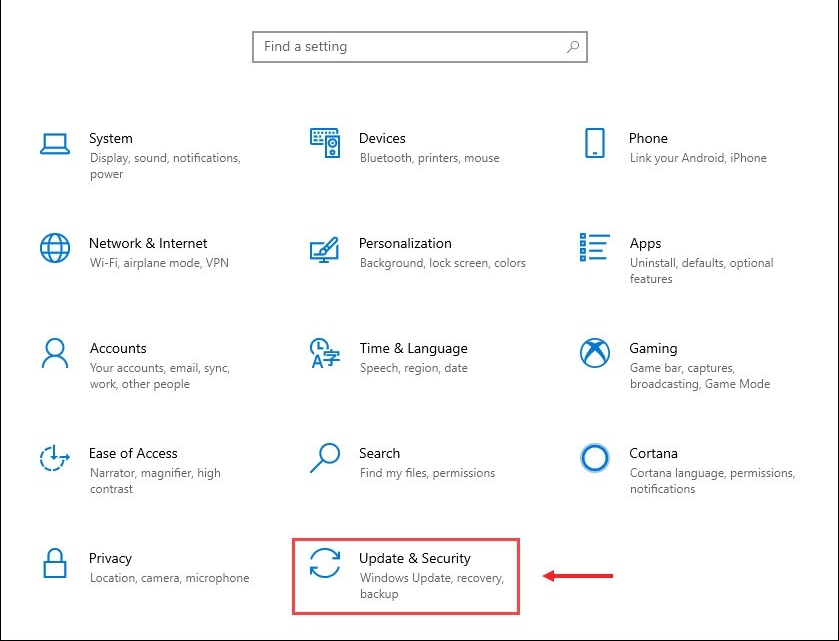 Step 2:Head over to Update and Security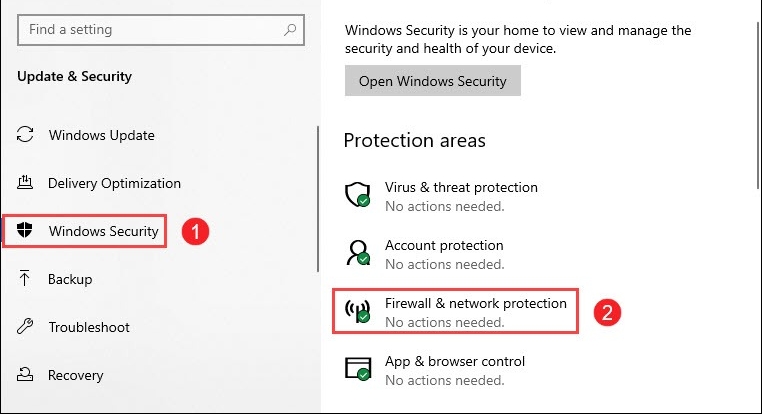 Step 3:Click on Windows security and proceed to Firewall and network protection.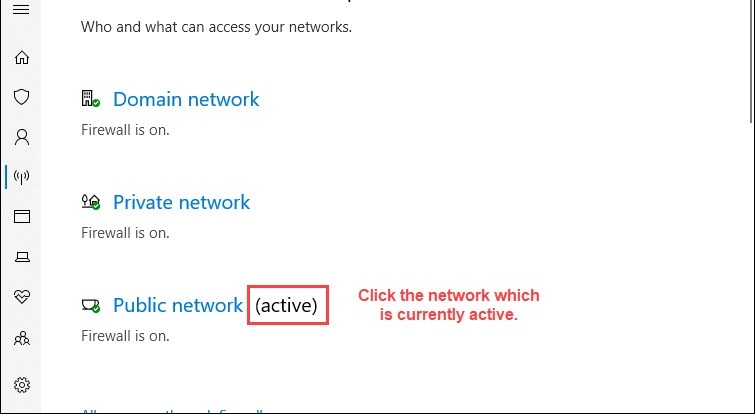 Step 4:Look for an active network. Select it.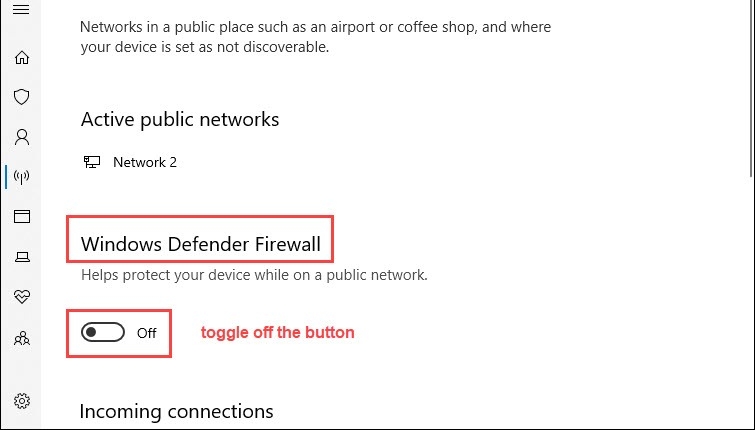 Step 5:Scroll further and under the section of the Windows Defender Firewall, toggle off your button to disable the feature.
After you have proceeded with these steps and are still facing existing connection was forcibly closed on Minecraft.'Try out other fixes.
Method 2. Reset The Network Adapter
Resetting the network adapter is ideal for rebooting your network. Every modem consists of a tiny button at the back to reset. You can find them inside a little hole which you can access through a thin object. Execute the below steps to start with the process.
Step-by-step guide:
Step 1:Make sure to use a toothpick or pin to insert into your tiny cavity and push them. Hold it for a few seconds to reset and remove the router to reset your connection.
Step 2:If your laptop/PC consists of a wireless network connection, establish a wired connection with the help of an ethernet cable. Try to unplug both the ethernet cable and router from the slots. You're done.
Method 3. Remove And Reinstall The Java Platform
Java Platform is a collection of programs or software that help execute applications written in the programming language of Java. A Java platform features an execution engine, a Java compiler, and a set of libraries. Read the guide below to remove and reinstall this platform.
Step by Step guide:
Step 1:Look for the programs window to add or remove them. Access them from your search results.
Step 2:Search for the Java application from the installed apps list. Tap on it.
Step 3:By expanding, it would give access to the uninstall button for the Java tool.

Step 4:To open your Java uninstallation wizard, tap on it.
Method 4. Update Your Network And Graphics Drivers
A network and graphics device driver is a range of files that allows a network device to interact with the operating system of computers and other devices. To resolve existing connection was forcibly closed by the remote host issue, this fix can be effective.
Step by Step guide:
Step 1:On your device, open the device manager window. To access the interface, you can use the search bar, the quick link menu, and the run tool.
Step 2:Amongst every category of device, locate Network Adapters and Display Adapters.
Step 3:To expand it, press on the section and right tap on any one of the devices.
Step 4:Opt for the update drivers option from the context menu. This would open your updated wizard menu.
Step 5:Select the search automatically option for your OS and drivers option. It would search for any required updates on the computer and over the web.
Step 6:After the updates are downloaded, restart your PC to properly install them.
Method 5. Reset the last session on your Hypixel server
The primary aim of the Hypixel server is to play and showcase adventure maps of Minecraft. Resetting the last session on this server would fix the'An existing connection was forcibly closed on Minecraft'issue.
Step-by-step guide:
Step 1:Open Minecraft on your device. Tap on multiplayer.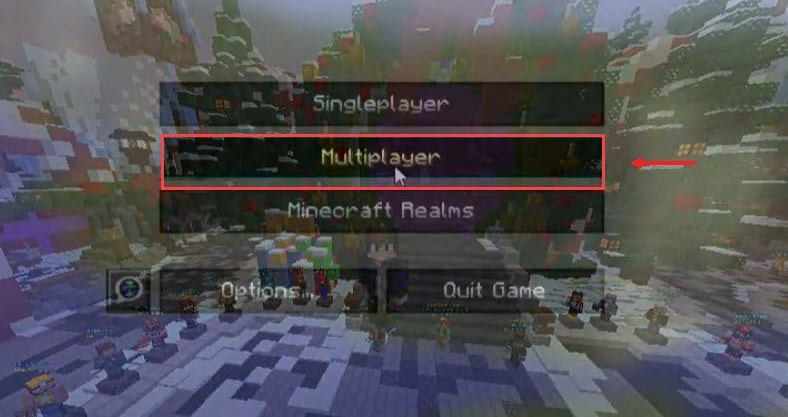 Step 2:Click on direct connect at the bottom.

Step 3:Enter Stuck.hypixel.net_ in your server address. Click to Join the server. This would reset the previous session on the Hypixel server.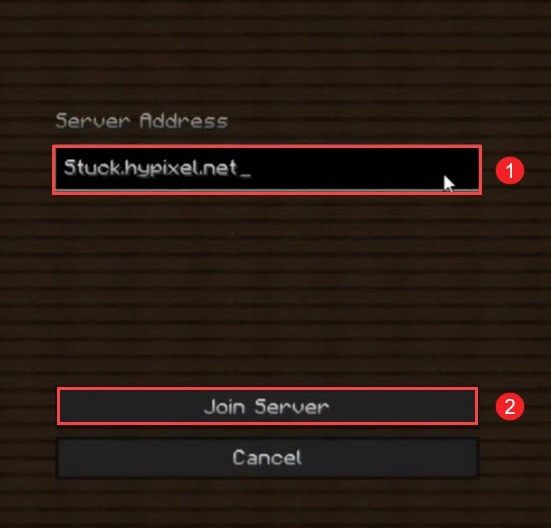 Method 6. Flush your DNS cache
Clear the DNS cache regularly since it could remove every entry as well as invalid records. When you encounter issues with Minecraft, most of the time, it's because of internet connectivity problems. Flush DNS cache to get rid of the problem.
Step-by-step guide:
Step 1:On the keyboard, click the Windows logo key and R key simultaneously to invoke the run box.

Step 2:Enter cmd and then click on enter on the keyboard. This would open your command prompt.
Step 3:Type flushdns/ ipconfig and tap enter.
Step 4:After completing the following steps, restart the computer and start to play the game to check if it's working properly.
Method 7.Change server-side view distance
The server view distance is considered as the world data amount that a client would receive through the server. Changing it might be effective to get through Minecraft server complications. Know-how through the step-by-step guide.
Step by Step guide:
Step 1:If your server is running, stop it.
Step 2:Tap on files> Cong files. Select the server settings.
Step 3:Look for the View Distance option. Scroll further and click on Save to apply the needful changes.
Step 4:Run your server and inspect if any improvements are required.
Step 5:Lower your server view distance since, in the past, it has worked for many users.
However, if you still face the issue, lowering the render distance of the player can also work. Change it from the video settings.
Method 8. Check your network for issues
If you consist of a smartphone along with the cellular data, search for a WiFi hotspot on the phone and try connecting the computer to that network. Connect it to your Minecraft server and see if it works. If you can't connect through the hotspot, the issue is with the home network.
Step by Step guide:
Step 1:Reset your home network. Ensure the power button of the modem or the router is on.
Step 2:From your router, pull the power and turn them off. Disconnect your ethernet cable.
Step 3:Leave the device as it is for some minutes.
Step 4:Try reconnecting your Ethernet cable and switching on the power of your router.
Step 5:Be patient till all the LED indicators on your router stop blinking.
Step 6:Connect your PC and check properly to see if your problem is resolved.
If you still face problems, consult your Internet Service Provider or (ISP) to guide you better on this issue.
How to Get Your PC a Better Performance?

System Mechanic Ultimate Defense is primarily in-built on the PC cleaners. It is the basic performance foundation of your System Mechanic, which serves in addition to the data protection as well as real-time AV features of the System Mechanic Pro.
It is the one-stop solution to secure web browsing and manage your credit cards and passwords. Moreover, it prevents malware along with your antivirus feature. It is regarded as the total package for your performance, security, and privacy needs.
Key features:
● Speeds up hard drives, processor, broadband, and memory
● Removes junk files and clutter
● Commendable antivirus capabilities to block malware
● Data recovery software help to recover and find deleted or lost files
● Password managers secure your credit cards and passwords online
Price: It starts $79.95/Year.
Compatibility: Windows 11/10/8.1/8/7
Step-by-step guide:
Step 1:Install and launch System Mechanic Ultimate Defense.
Step 2:Make sure to select the System Mechanic at the top.
Step 3:From the overview pane of the System Mechanic Dashboard, Click on analyze now.
Step 4:After the analysis is done, you will get to see a clear snapshot of the PC's condition and check the number of detected problems.
Step 5:To quickly repair the error, just tap on the repair selected.
Conclusion:
Recently, a lot of users reported facing an'An existing connection was forcibly closed by the remote host'error while trying to establish a connection to the remote host. The error is because of a socket connection between a server and a client.
In this article, you will get to know some simple and convenient solutions to rectify the 'An existing connection was forcibly closed on Minecraft'issue. Make sure to implement any of these to get rid of it. Moreover, use System Mechanic Ultimate Defense to enhance the performance of your PC.
No more content