Extensive screen recording programs can cause your low-end PC to slow down. As a result, it fails to record video and audio sound effects. YouTubers, educators or trainers, gamers, and individuals who would like to record and edit videos all require a screen recorder for a low-end PC. So, in this post, we'll show you some of the finest screen recorders for low-end PCs, along with their benefits, prices, compatibility, and drawbacks, so you can make the perfect decision for screen recording. These top screen recorders operate regardless of whether you own a speedy PC or an old one.
Top 8 Screen Recorder for Low-End PC
1. EaseUS RecExperts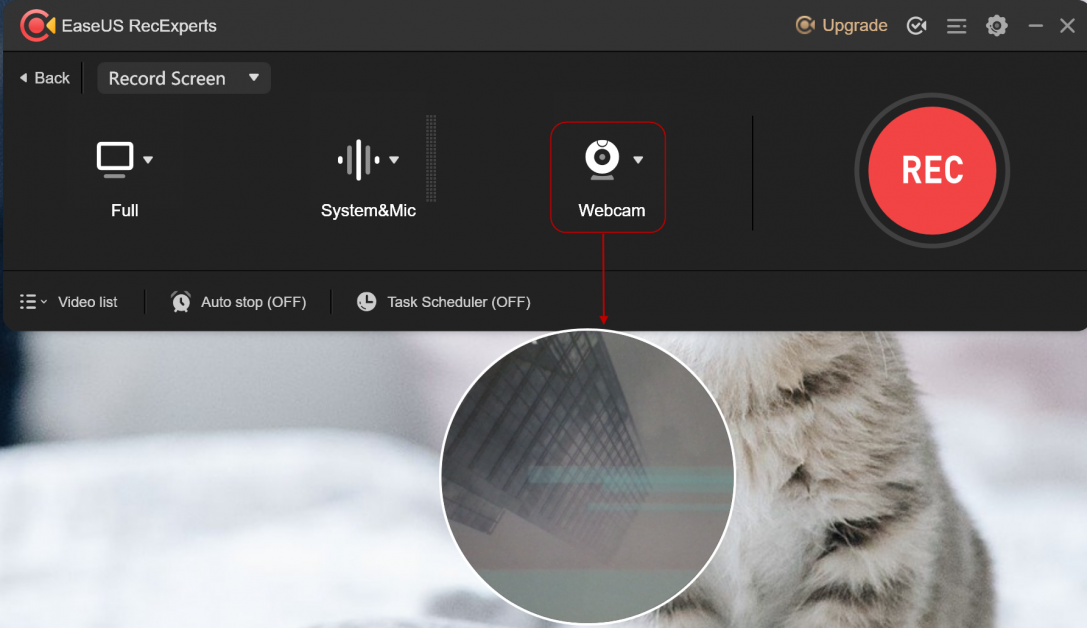 The finest screen recorder for low-end PCs, which comes in at number one, is the EaseUS RecExperts; It has an interface that is simple for people of all levels. With the EaseUS RecExperts low-end PC screen recorder, you can easily record anything on your screens, such as gameplays, streaming content, virtual meetings, etc. Furthermore, you have complete control over the recording space, audio input, hotkeys, and output type.
Pros:
Change the frame rate to suit your needs.
Provide a variety of recording settings, such as a portion of the screen, full screen, etc.
Cons:
The free trial only runs for 2 minutes
Price: It starts $19.95/Monthly.
Compatibility: Windows and Mac
How to use:
Step 1. Run EaseUS RecExperts on your Windows. If you want to capture everything on your screen, click the "Full Screen" option. This is a perfect choice when playing the streaming video in full-screen mode.

Step 2. Alternatively, you can opt for "Region" to record the specific area if you want to play the streaming video in a window.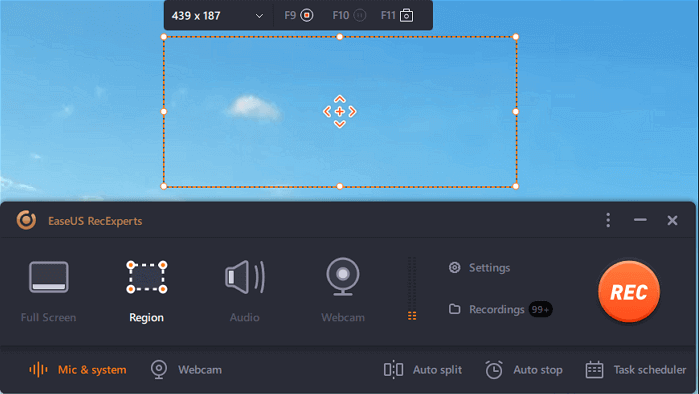 Step 3. Now, you can hit the "System sound" button to choose the sound source you prefer and adjust the volume. Upon that, click "REC" to start recording.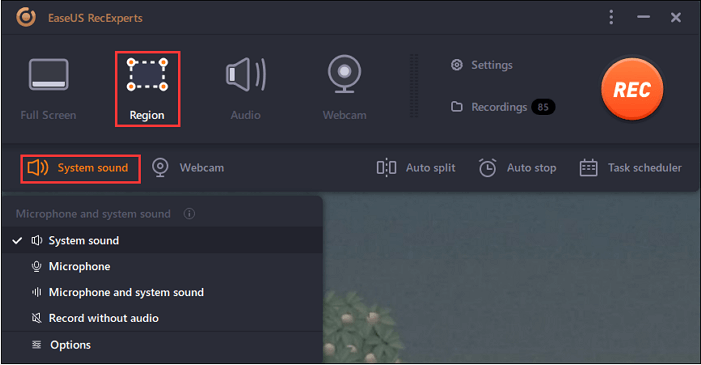 Step 4. When the recording is ongoing, you'll see a toolbar floating on the screen, which you can avail yourself of to pause or stop the recording process.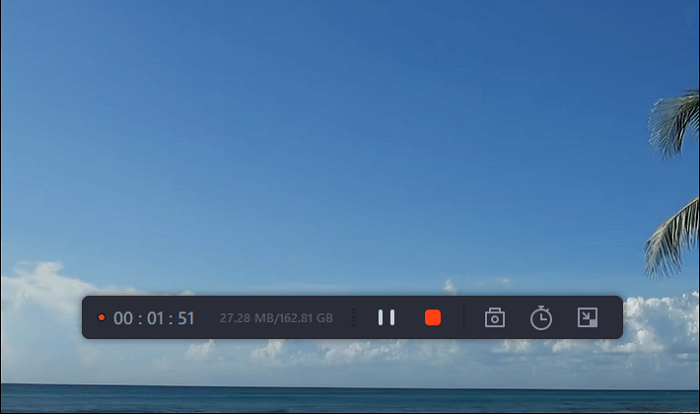 Step 5. Once you are done with the recording, click on the red stop button and then your captured video will be automatically saved on your device. You are also allowed to view the recording and utilize tools for trimming it, extracting audio from it, or adding an opening and ending section as the built-in media player appears.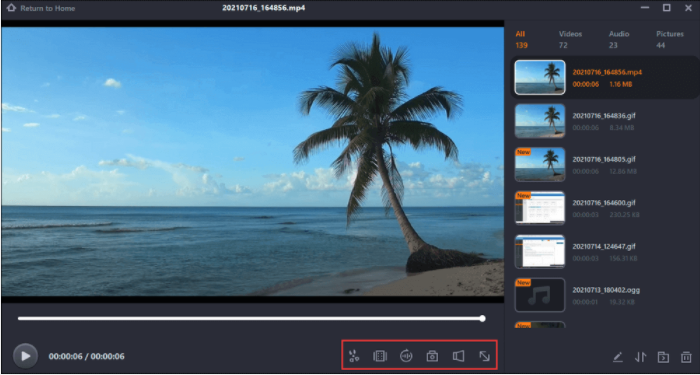 2. Dxtory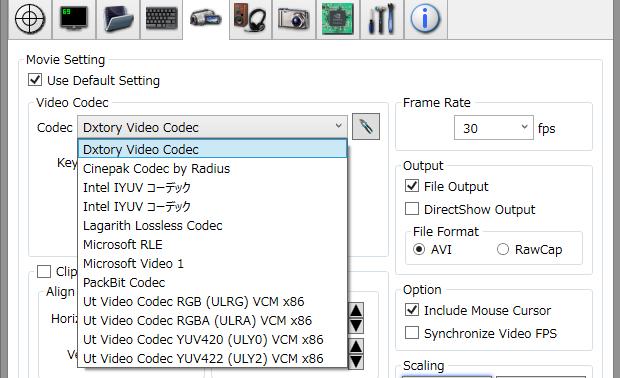 Dxtory is a screen recorder for gamers that do not include a watermark. Running and recording a low-end PC screen with excellent audio needs very little computing power. The Dxtory low-end PC screen recorder may capture audio from a variety of channels as well as save the recordings in various formats. You can take screenshots with any resolution you like and save them in various formats. It is explicitly designed for DirectX/OpenGL programs and utilizes VFW codes and API.
Pros:
High-quality recording using a variety of sources.
High-speed performance
Cons:
The trial version is unsatisfactory.
Compatibility: Windows XP / Vista and Windows 7 /8/10
3. Mirillis Action
Mirillis Action! is the better secure live broadcasting and recording software for low-end PCs. It provides excellent real-time gaming recording as well as streaming. You may also grab a screen or record online player, webcams, music, and speech. Capture cards, HDR, and 8K Ultra-HD resolution are all supported. This screen recorder for low-end PCs can also be used to manage game controllers. Green screen mode, as well as chroma keying, are also included.
Pros:
Transferring files quickly
A secure connection
Monitoring in real-time
Cons:
The custom frame rate and bitrate cannot be specified or adjusted by the user.
The free edition has a few set of features.
Compatibility: Windows Vista and newer
4. FBX Game Recorder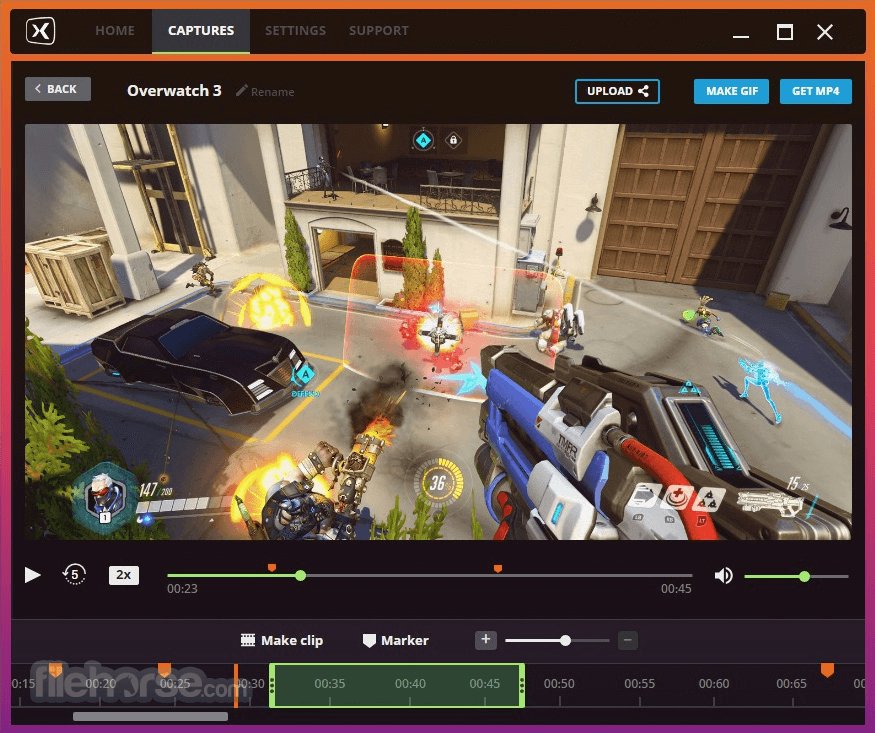 FBX Game Recorder is a free-to-use screen recorder that does not lag throughout gameplay on low-end PCs. The mic sound is recorded into different audio files by this powerful application. It has a full editing suite that lets you add captions, subtitles, soundtracks, and other animation effects to your videos. With a frame rate of about 60 frames per second, you could capture the screen for an indefinite amount of time. It has features such as video speed-up, slow motion, and freeze frame.
Pros:
Webcam recording
Streaming without interruptions
Recording and streaming with no lag
Cons:
Only keep track of games.
In the trial edition, allow for a longer recording time.
Compatibility: Windows Vista and subsequent windows OS
5. OBS Studio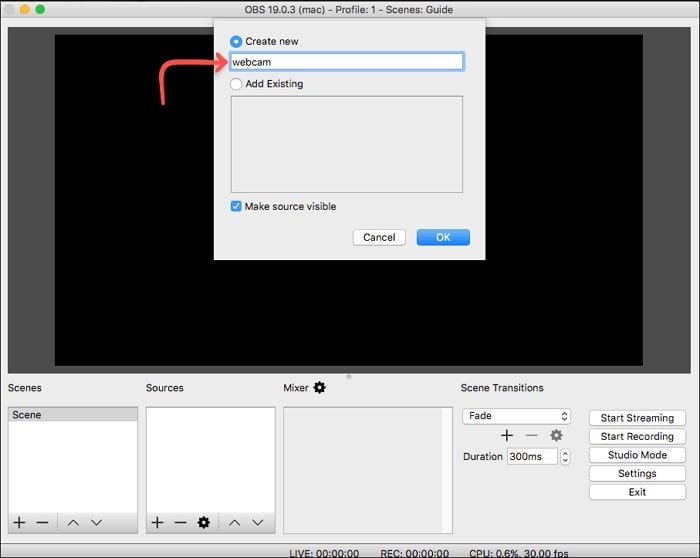 OBS Studio is a fantastic choice if you're looking for an open-source and low-cost PC screen recording program. It runs on practically all computers, even low-end ones. You may record the screen or begin live feeds with this inexpensive cross-platform screen recorder. Here, we'll concentrate on its recording capabilities.
Pros:
Just about all PCs are compatible with it.
Configuration choices that are both effective and simple to utilize.
Cons:
The user interface is not well-designed.
For the uninitiated, it is far too tricky.
Compatibility: Windows, Mac OS X, and Linux are all supported.
6. Fraps.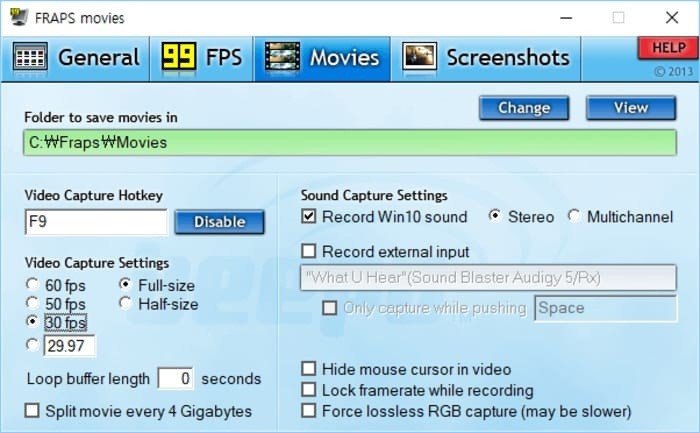 If you're looking for the greatest game recorder for a low-end PC, go no further than Fraps. This screen recording application will display the number of frames per second at the bottom of your screen when performing assessments and comparing the frame rate between two positions. It also has hotkey functions, which implies you can customize the shortcut according to your needs.
Finally, you should know that this low-cost screen capture device can record audio and video at resolutions of up to 7680 x 4800 pixels at a configurable frame rate of 1 to 120 frames per second.
Pros:
The frame rate can be set anywhere between 1 and 120 frames per second.
With a single click, you may take a screenshot.
Cons:
It's only for Windows.
The user interface is a bit old-fashioned.
Compatibility: windows
7. Bandicam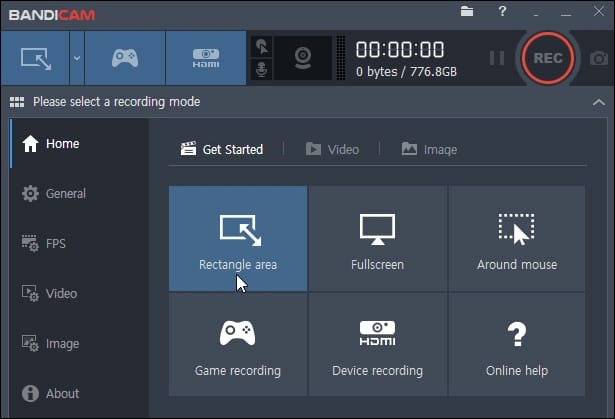 Bandicam low-end PC screen recorder allows you to record everything that happens on your computer screen and afterward extract it as high-quality clips or photographs. The Bandicam software allows you to record a specific area, capture several gameplays, and record outside video devices like Xbox, mobile phone, IPTV, and others.
Pros:
Allow for mouse-clicking effects to be added to recordings.
The Chroma Key functionality should be supported.
Cons:
There are only a few export formats available.
Only compatible with Windows.
Compatibility: Windows
8. Wondershare DemoCreator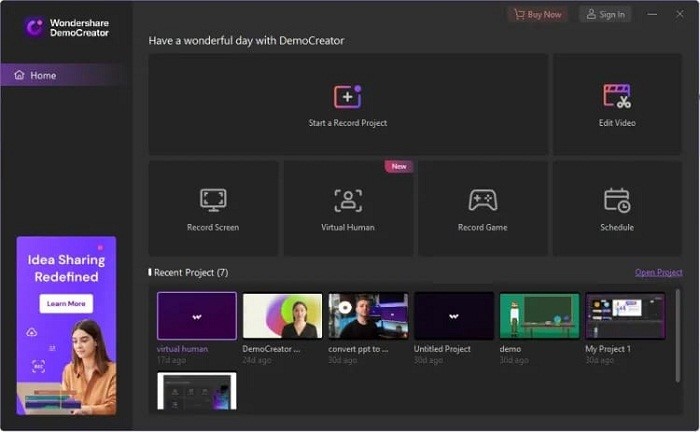 Wondershare DemoCreator low-end PC screen recorder is a pro-built-in editor that records the screen to produce 4K video quality education presentations, lectures, and tutorials. It enables users to record audio, speech, and webcam footage. Cursor customization, real-time drawing, flashlight, tempo control, denoising, green screen, face detection system, panning, and zooming are just a few of the features.
Pros:
Audiovisual recording with a lot of flexibility
Record, modify or save a video in real-time.
Cons:
There is no option to upload files.
There is no way to make an adjustment to the brightness.
Compatibility: Window Vista, as well as Windows 7/8/10
Conclusion
If you're seeking a solution to how to record on a low-quality PC, go no further and give it a shot to EaseUS RecExperts. This article discusses the top eight best screen recorders for low-end computers. Each piece of software listed here has its benefits and drawbacks, and you may choose the best one for your needs. Whatever option you choose, we hope that this article will help you solve your recording issues on a low-end PC.
Price: It starts $19.95/Monthly.
Compatibility: Windows and Mac
No more content