Chrome has been a widely used web browser for many years. Due to its unique features and helpful extensions, you can do various tasks directly in the browser without downloading and installing separate software in your system for each task. 
When you need to share your content with your clients, colleagues, managers, and investors, screen recording software is helpful. You also need a screen recorder for recording tutorials videos for employees. To avoid the hassle of having to install separate applications for each feature, you can use Google Chrome's record screen extensions for this purpose.
The chrome record screen extension comes in handy for sharing progress reports, updates with development teams, and customer support interactions. This extension allows you to record the screen without installing anything and works well as desktop screen recorders, saving you a lot of time and energy.
This article will look at the Top 5 Best Screen Recorders for Google Chrome Extension. We will also recommend the best record screen extension you can use for your ease and convenience. Let's look at the list of chrome extensions in detail.
5 Best Screen Recorder For Google Chrome Extension 
Here is a list of 5 Best Screen Recorder for Google chrome extension: 
1. Nimbus Screenshot & Screen Video Recorder
Nimbus, also known as Nimbus Capture, is a screenshot and screen video chrome recorder widely used. Nimbus makes it simple to record videos and images from your device. This chrome extension allows you to record live video streams.  It will enable you to record live stream videos on Chrome. Besides that, Nimbus supports light video editing. You can directly upload the finished video streaming sites such as YouTube, Dropbox, and Google Drive. Furthermore, the premium version allows you to customize video resolution and frames rate.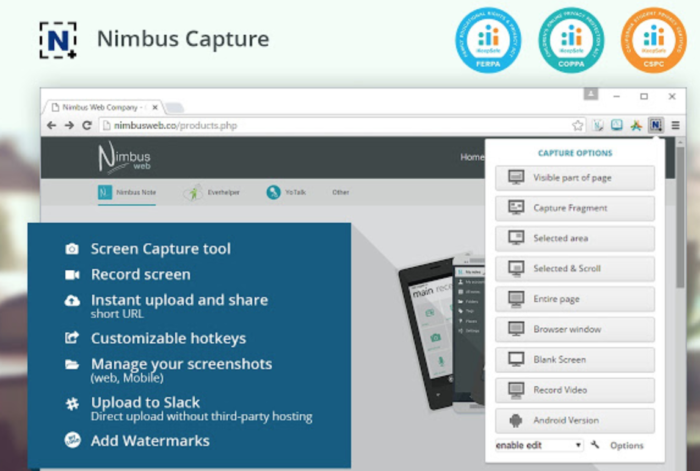 Pros
It can record or capture the entire screen or a particular section 
Support scrolling while screen recording 
No watermark on screen recorded videos
It has no specific video length limit 
Record HD, Full HD, and 4K Videos
Cons
The interface is confusing for new user 
Most features are available in the premium version only 
2. EaseUS RecExperts
When it comes to the best screen recorder, EaseUS RecExperts is on top. This easy & smart screen recorder lets you record both video and audio simultaneously, and you can even use a webcam to record the live streaming. On both Windows and Mac, EaseUS RecExperts allows you to record your screen with internal audio and your voice, and it enables you to capture both the entire screen and a portion of it. EaseUS RecExperts offers a unique function that allows you to schedule screen recording and get it recording at a specific time.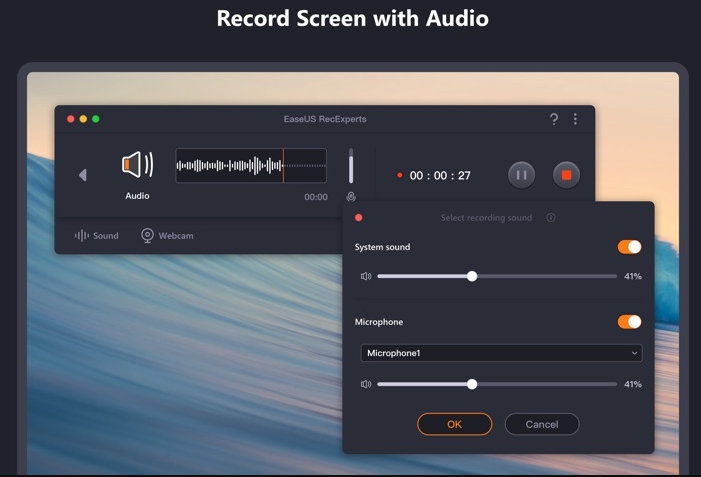 Pros 
Support internal audio recording along with video 
Support MP4, MOV, AVI, MP3, and PNG
Add intro and outro in videos
Directly capture videos and save them as gif 
Cons 
A limited features in the free version 
Require purchase to access advanced features 
Price: It starts $19.95/Monthly.
Compatibility: Windows and Mac
3. Screencast-O-Matic
Screencast-O-Matic is a perfect choice for users who prefer a free screen recorder extension for Chrome. This record screen extension is excellent for recording webpages, provides real-time storage, and has a backup option. The free version has no limit on video recording and screen capturing. However, the free edition always has the most basic functionality. You can only record videos for 15 minutes in the free version. Furthermore, the free edition has limited storage space and a simple video editor.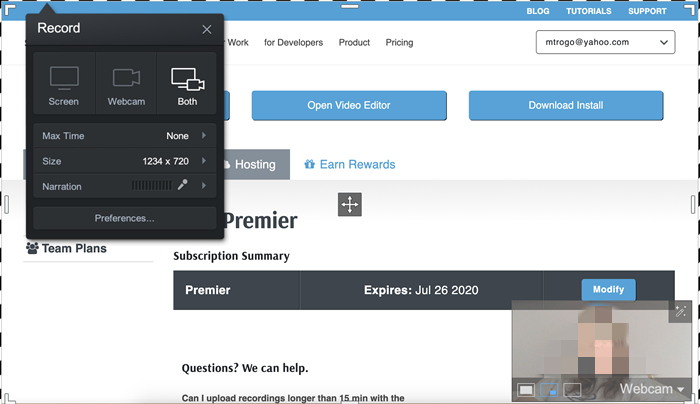 Pros
Easy to use interface 
Free version available 
Online sharing and storage 
Available for Desktop and Mobile 
Cons
Support Limited format 
Few features available in the Free version
4. Screencastify
It is an open-source Screen recorder. The Screencastify extension for Chrome is simple to install, and it offers practically every video recording and editing feature you could require. It can quickly gain access to your computer's camera and microphone and record your face, sounds, and whatever else you wish to record from your online browser. You can even add text, annotate, and markup to any part of your screen. You can also use Screencastify to design your variations by coding them.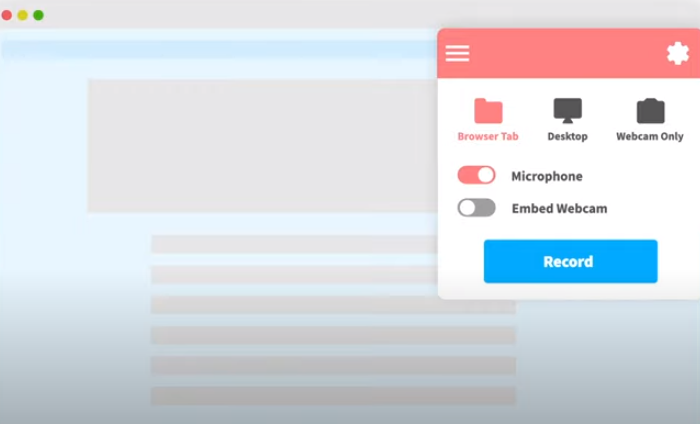 Pros
Unlimited screen recording 
Support webcam 
Add customization countdown and count-up timers 
Support video editing
Cons
It is not stable 
Support limited export video format
5. Fluvid 
Fluvid is an excellent Chromebook app, and it can easily record the desktop, program window, and web browser. It's even capable of recording live streaming videos on Chrome. Furthermore, Fluvid allows you to record films in a variety of ways. You can even record meetings directly from apps like Microsoft Teams or Zoom. This chrome extension is simple to use, and you can even edit the video that has been captured.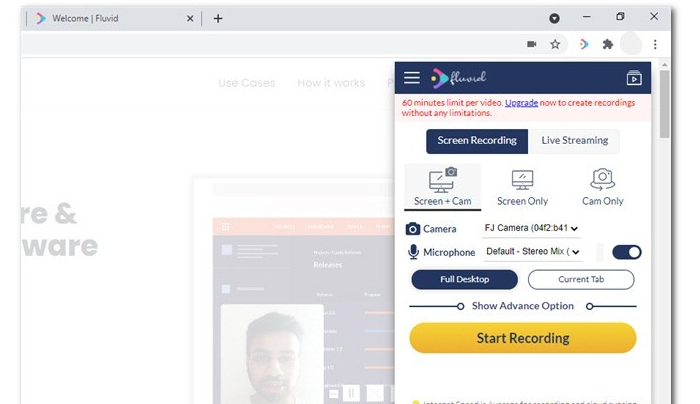 Pros
Provide a password to avoid unauthorized access to user videos
It provides a video analyzing tool for detailed performance and review 
Support live streaming and social publishing tool 
No watermark on videos 
Cons
Limited to 1-hour duration recording 
Record up to 50 videos 
Support limited video export and convert formats
Conclusion 
To wrap up the conversation, we've compiled a list of the top five best screen recording chrome extensions. Using a chrome extension is a quick and easy method to acquire a unique function without downloading any software. The chrome video recording extension allows recoding and capturing web pages much easier and less time-consuming. You can also record the entire screen or a specific section of it.
 Among the above listed 5 best screen recorders of Google Chrome Extension, we suggest you try EaseUS RecExperts. In terms of features, convenience, and reliability EaseUS RecExperts is the best tool. It is easy to use and keeps your recorded videos files safe. Download it today and see for yourself. 
Price: It starts $19.95/Monthly.
Compatibility: Windows and Mac
No more content