There are several free data recovery apps available that can assist you in recovering your accidentally deleted files. This data recovery software can help you retrieve or undelete files that have been deleted from your computer. Generally, data loss occurs dues to the following causes:
1. Unknowingly hitting the delete key
2. A software bug or virus
3. Corrupt the hard disk drive
4. Hardware damage
If that's the case, you will require the best free data recovery software for Windows or a data recovery tool to get your vital data back. All this software serves both the users, whether casual or professional. In addition, these comprehensive tools recover data that are permanently deleted. Let's now focus on each of the software to have a better grasp.
Top 10 Best Free Data Recovery Software 
All businesses invest their time and resources to keep their data up to date and prevent data loss. As a result, we have developed a list of the finest data recovery programs. This software can help you recover lost files and folders.
Recuva is a simple freeware tool for recovering photos, documents, music, movies, and other media from your hard disk drive, floppy discs, memory cards, or USB sticks. Users prefer Recuva because of its inexpensive cost, simple interface, and convenience of use. In addition, it's a comprehensive recovery solution that includes data recovery from corrupted disks, deep scanning, file extraction from portable media, etc.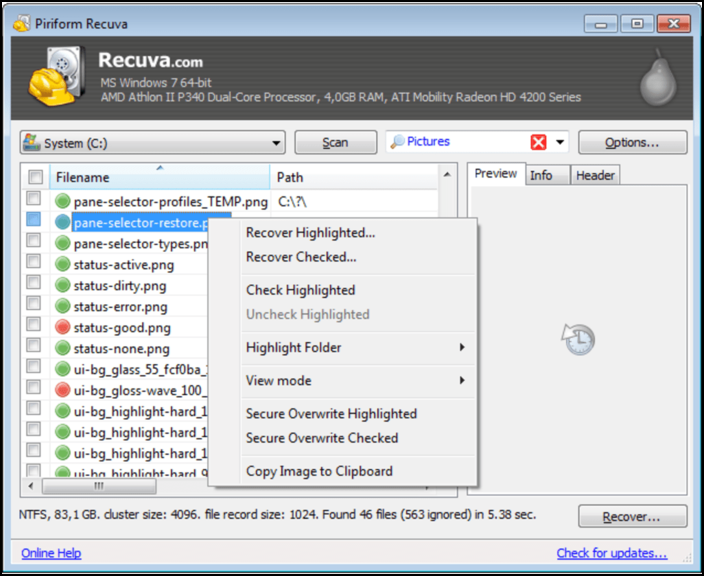 Price: Free (Unlimited Data Recovery)
Compatibility: Windows 7, 8.1, 10, Vista, and XP.
Pros:
There is a portable alternative available.
It's simple to use.
There are several sophisticated settings available.
Cons:
Can't retrieve as many files as more expensive competitors.
Puran File Recovery is among the most capable free data recovery applications to try. It's simple to use and will scan any disc that Windows recognizes. It offers a variety of advanced options if necessary. Puran File Recovery finds more documents on our test computer than most other programs. It's also accessible in a portable format for 32-bit and 64-bit Windows versions, so there's no need to install it. It's fantastic for recovering data from almost any storage media.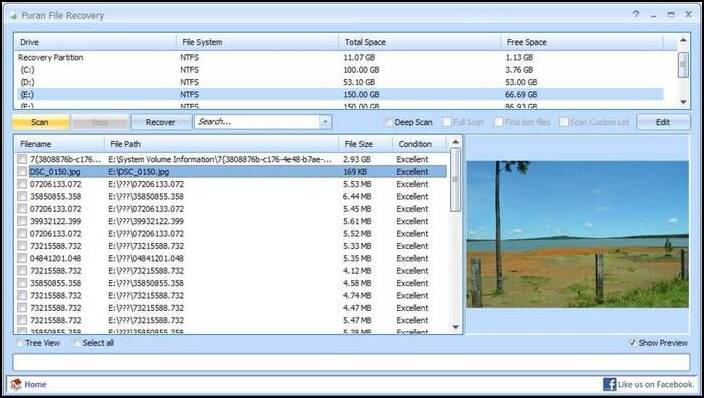 Price: Free (Unlimited Data Recovery)
Compatibility: Windows 7, 8, 10, XP, and Vista
Pros:
There are two methods to look at the list of deleted files.
It's possible to run the program as a portable version.
FAT12/16/32 and NTFS file systems are scanned.
Cons:
Free for personal use only, not for business or commercial usage.
Windows File Recovery is one of the best free data recovery software for Windows. It is a command-line program produced by Microsoft for their Windows version. It is effective in retrieving irreversibly deleted files that are no more in the Trash Bin. It is, nevertheless, still quite simple to use. You can recover files from a USB flash drive, local hard disk drive, or memory card such as an SD card using Windows File Recovery.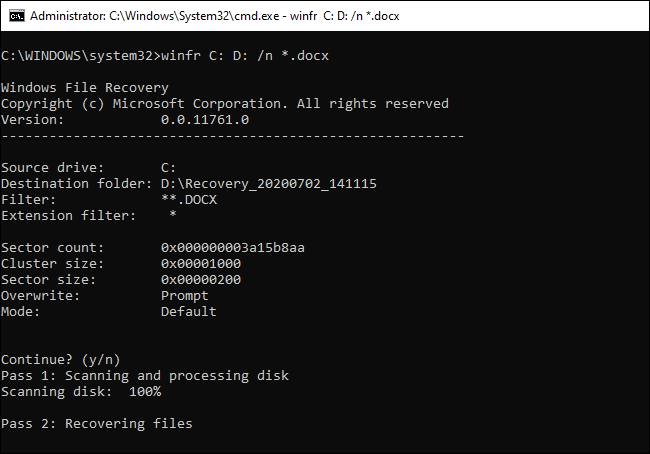 Price: Free (Unlimited Data Recovery)
Compatibility: Windows 10/11.
Pros:
A technique that is Microsoft-approved.
There are several alternatives available.
It supports internal and external drives, as well as SD cards.
Cons:
It's necessary to restore to a separate drive.
PhotoRec is a robust file recovery program that works on various systems. PhotoRec has you covered, whether you're using a digital camera or a standard hard disc, as long as you can figure out how to utilize it. Unfortunately, its command-line approach and multi-step recovery method hinder it. This software can recover data from optical drives, hard discs, and memory cards. However, it's nearly impossible to prevent restoring all erased files simultaneously.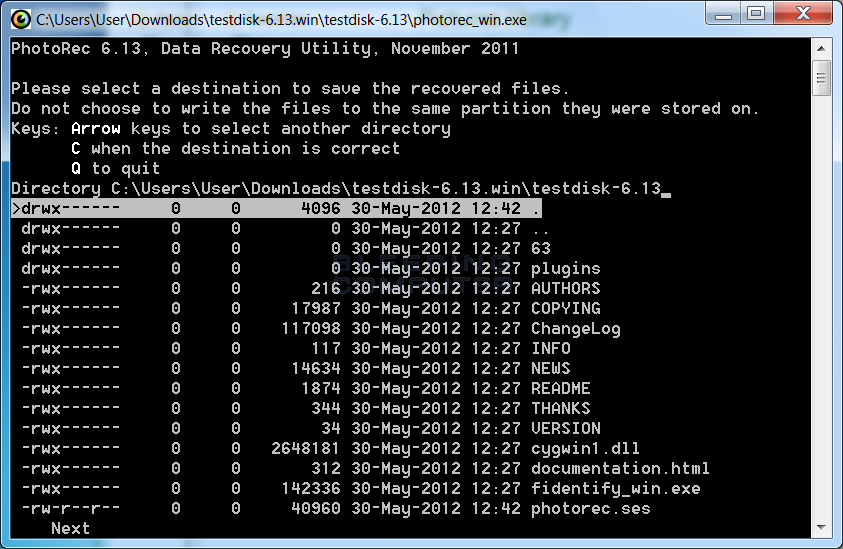 Price: Free (Unlimited Data Recovery)
Compatibility: Linux, macOS, Windows
Pros:
Recovers files from a variety of storage devices.
It supports all major operating systems.
Several file systems are supported.
Cons:
There is no graphical user interface available.
Another best free data recovery software is UndeleteMyFiles Pro. You may pick between two different viewing perspectives, Tree View and Detailed View. You may also preview files, which seems appealing, but it recovers the data to a temporary folder before opening it. This utility takes a picture of your whole computer, stores all of the data in a single file, and then allows you to search that file for lost data that you wish to recover.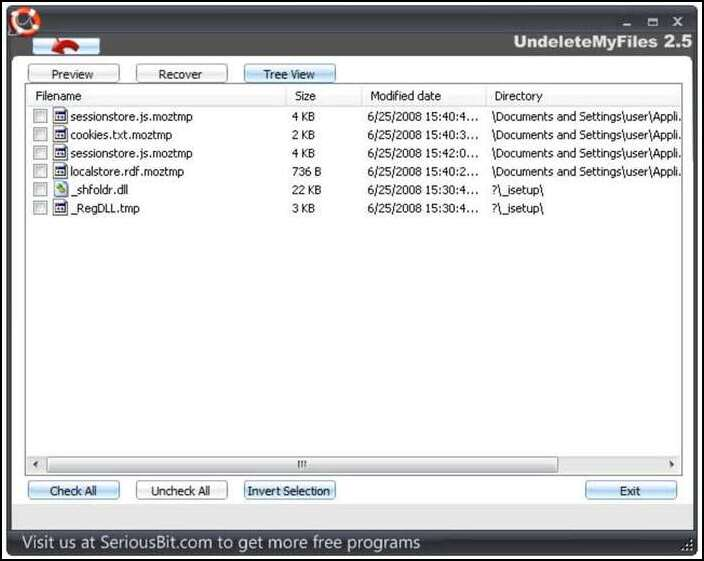 Price: Free (Unlimited Data Recovery)
Compatibility: Windows XP/Vista/7/8/10
Pros:
It has a one-of-a-kind capability that allows you to recover deleted files from a system backup.
Allows you to see deleted files in two different ways.
The search tool allows you to look for deleted files by size, attribute, and other factors.
Cons:
In Windows 11/10, it's possible that it won't operate as claimed.
Another excellent and free data recovery software is EaseUS Data Recovery Wizard. With only a few clicks, you can recover your files. The user interface is similar to Windows Explorer in design. It has a highly recognizable interface with which most people are accustomed. It can recover files from Windows PC. laptops, hard drivers, USB, and other storage devices that Windows can recognize. You can preview files before recovery. It helps you recover files from various data loss situations including virus attack, accidental file deletion, unexpected power off, format, and sudden system crash.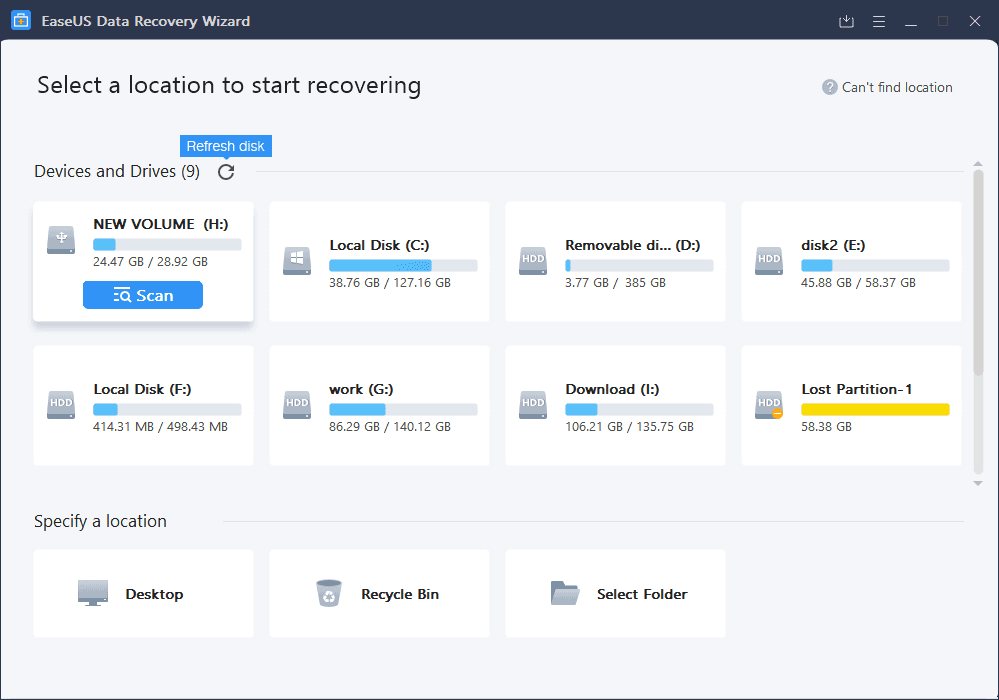 Price: Free (Recover 2 GB Data for Free)
Compatibility: macOS and Windows
Pros:
Without rescanning the entire disk, you may save the scan findings and recover data later.
It runs on both Windows and macOS.
Allows you to sort files by file format, removal date, and name.
Cons:
There is a limit of 2 GB of data that can be restored.
Price: It starts $69.95/Monthly.
Compatibility: Windows and Mac
Stellar Data Recovery is a competent data recovery program for Mac and Windows. It can recover data from entirely broken and unbootable devices that would be considered irreparable by many other tools. The preview choice you have, whereas the scan is running, is a distinctive characteristic of this application. Before the scan is finished, you may see which files the application discovers in real-time.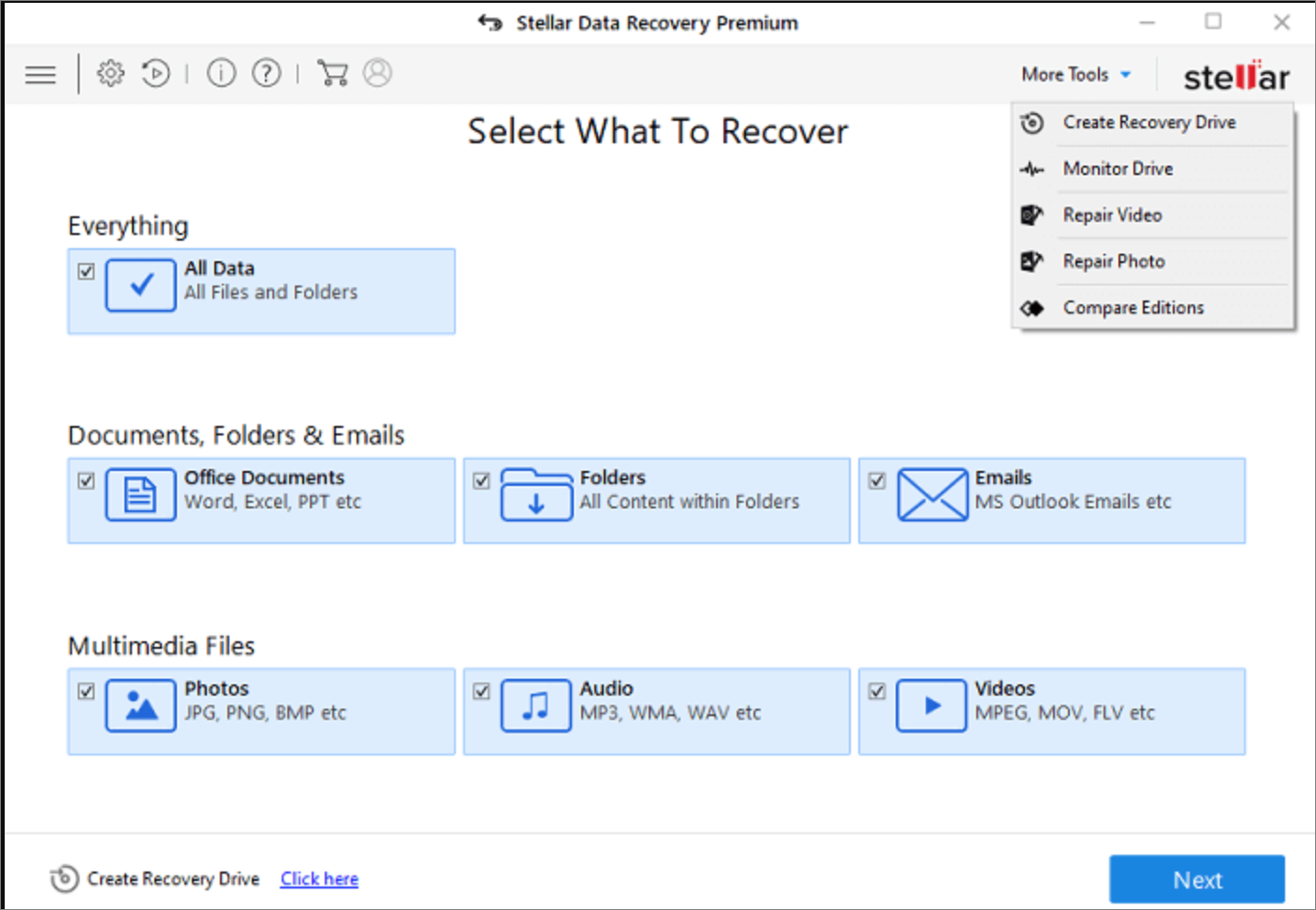 Price: Free (Recover 1 GB Data for Free)
Compatibility: Windows and Mac
Pros:
A broad range of storage systems is supported.
Simple to use
The preview option is quite useful.
Cons:
Scanning and recovery times are slow.
Disk Drill is a great free data recovery application, not only for its functionality but also for its user-friendly interface. This software can preview files before recovery, stop and continue scans, back up an entire drive, recover partitions. Moreover, it runs a quick rather than a comprehensive scan for rapid performance. It saves scan results so that you can conveniently import them again to retrieve data recovery at a later stage.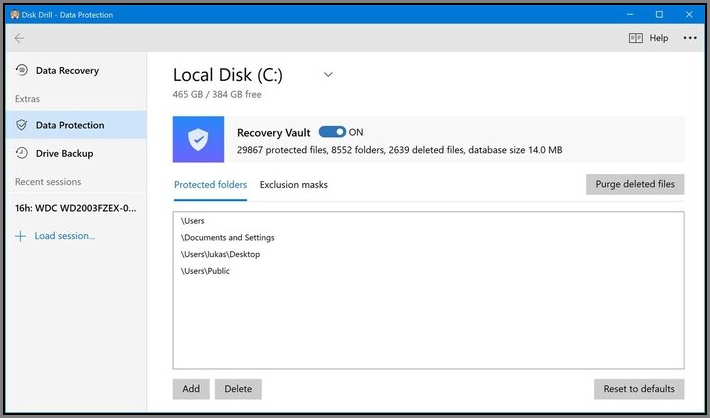 Price: Free (Recover 500 MB Data for Free)
Compatibility: macOS, Windows 7,8,10,11.
Pros:
For simpler viewing, organizes deleted files by categories
Allows you to sort the results by size or date.
Offers both a rapid and deep scan mode.
Cons:
Before restoring a file, you can't tell if it's recoverable.
Remo Recover Free Edition program is completely free and has the same capabilities as any other professional recovery application. Its powerful scanning approach can instantly recover all your crucial files, photographs, movies, and other data. This software includes file recovery, partition recovery, format recovery, and recovery after reinstalling the operating system. In addition, it features a consumer-friendly and metro-styled UI.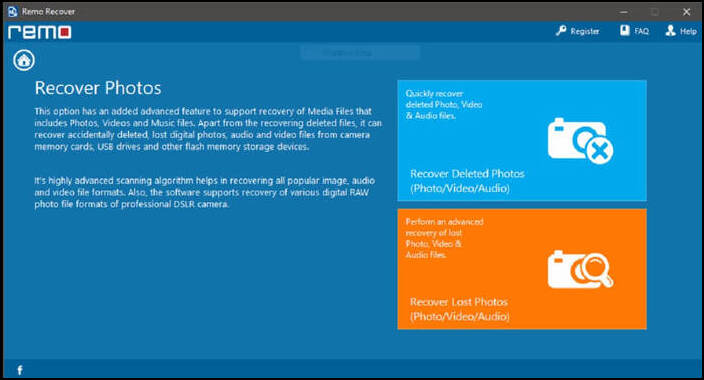 Price: Free (Recover and Save 1 GB Data for Free)
Compatibility: Android, Mac, Windows
Pros:
Files that have been formatted, crashed, damaged, or failed can be recovered. 
Its graphical interface is user-friendly.
Retrieves data from non-booting hard drives.
Cons:
Scanning process takes little longer.
Ontrack EasyRecovery is available in various configurations, all of which are designed to aid in the complete data recovery in a variety of data loss scenarios. A free version enables the users to recover up to 1GB of data so that it won't be very useful for most users other than as testing. Therefore, the best reason to acquire this software is the capacity to recover up to 1 GB of data that is smaller than 25 MB in size.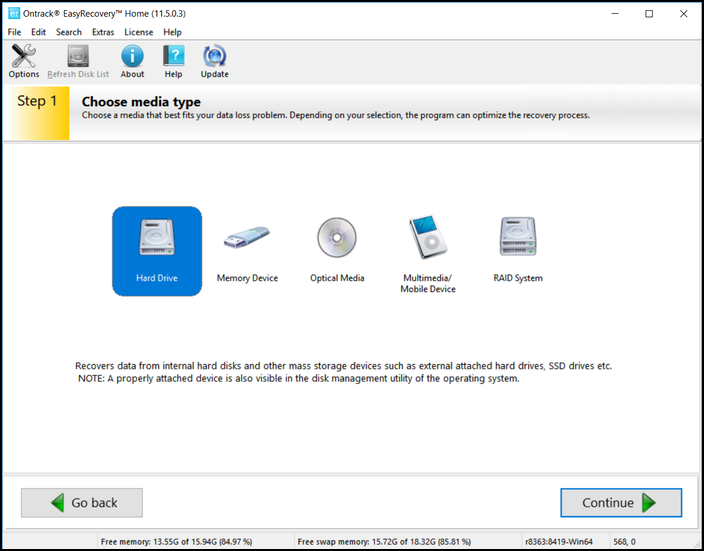 Price: Free (Recover 1 GB Data for Free)
Compatibility: Linux, Windows, and Mac
Pros:
It has a powerful user interface.
Offers ease in file sorting.
Includes a variety of features.
Cons:
It avoids some useful attributes.
Editor's Suggestion: These best data recovery tools offer free unlimited data recovery software. We suggest using EaseUS Data Recovery Wizard as it has a powerful and easy interface with the fastest data recovery speed.
Conclusion
We have compiled the ten best free data recovery software to assist you in easy and simple data recovery techniques. All the tools are convenient and easy to use with fast data retrieving speed. However, we suggest you focus on EaseUS Data Recovery, a free data recovery tool. It has the finest capability to scan and recover data quickly.
No more content