Screen mirroring allows you to mirror your smartphone's screen on your computer. This method will enable you to play games effortlessly and view images and videos on your PC without uploading them. Yes, the screen mirroring method appears to be intriguing. You must be familiar with screen mirroring apps to use the approach. We've compiled a list of the best screen mirroring applications for Android and iOS to pique your interest. These screen mirroring programmes will allow you to effortlessly access your data while also playing games on the large screen. The best feature is that you can mirror your smartphone screen on your computer and your computer on your smartphone.
Isn't it great to access files without having to copy or transfer them first? You can also use a screen mirroring app to operate your computer from your smartphone. There are numerous screen mirroring apps available for both Android and iOS. However, you can't rely on everything. We did the work and prepared a list of the top 6 screen mirroring apps for Android and iOS smartphones.
Top 6 Best Screen Mirroring Apps for Android & iPhone
1.   Any Desk
AnyDesk is a multi-platform screen mirroring application. It is suitable for several operating systems, including Windows, macOS, Android, and Linux. You can use capabilities such as online collaboration and built-in file transmission between machines. Furthermore, the app is lightweight. With over 250 million downloads, AnyDesk is the most popular screen mirroring and remote access program among businesses.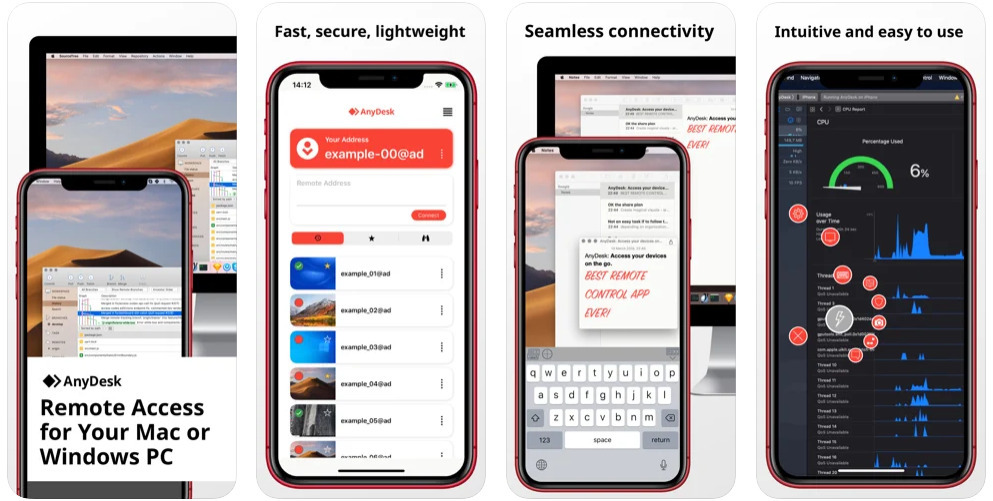 Pros
Because the tool has a high frame rate of 60 frames per second, you can work efficiently.
AnyDesk ensures constant connectivity.
The app is small and lightweight, with fast and secure connectivity.
The most widely used and trusted commercial applications.
Cons
You can't control the computer when the monitor is in sleep mode.
Android 10 and MIUI 12 are incompatible with the app.
Price: $9.90 per month
Compatibility: Windows 10 and older
2.   Apowermirror
Apowermirror, created by Apowersoft, is one of the most extraordinary screen mirroring apps available, offering high-quality gaming with music. Using this program, both iOS and Android devices can be mirrored to a PC. It has mainstream mirroring technology, which gives the user a premium experience with excellent audio quality. Mirroring iPhone/iPad and Android devices to PC via WIFI or data cable results in a lag-free experience. The app can also transmit content from your phone to your television. Apowermirror is preferred since it can simultaneously mirror four gadgets to a PC. You may also use a mouse to manage your Android phone and type on a keyboard. Furthermore, the programme allows users to play mobile games without emulators.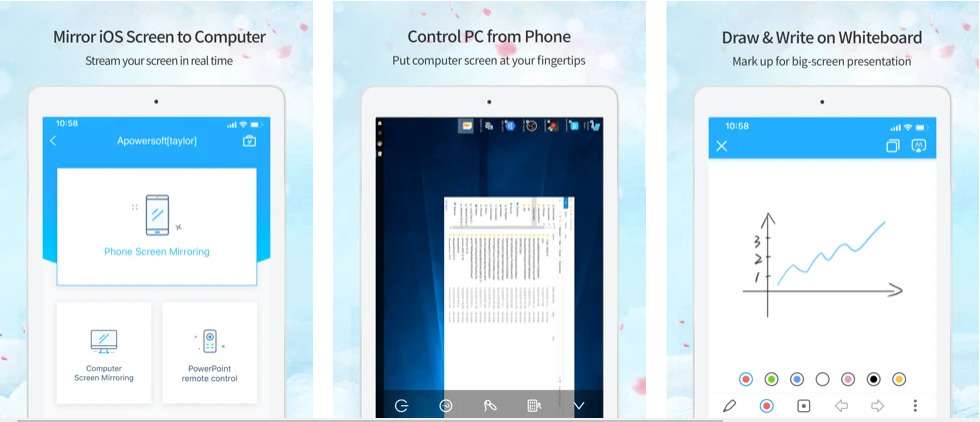 Pros
The full-screen display is possible using Apowermirror.
It makes it simple to take a screenshot.
With one click, the programme may record the screen of an iPhone or Android from a PC.
Both Android and iOS are supported.
Cons
The free edition has a large watermark that obscures the videos and photographs.
The element alignment isn't as good as it should be.
The scroll does not function correctly.
Price: $29.95 per month
Compatibility: Windows PC, Mac, Android, Android TV and smart TV boxes
Price: It costs $39.95.00/Yearly, $59.95/Lifetime.
Compatibility: Windows
3. Chrome Remote Desktop
Google LLC's Chrome remote desktop software is the most fabulous screen mirroring app for accessing your computer from your phone in the most comfortable way. In other words, it's quick, easy, and free. The app is accessible for Android and iOS and the web. The most secure screen mirroring programme is Chrome Remote Desktop. As an open-source platform, you can use it to mirror your PC with simplicity. There are two methods available: remote access via a PC app that may be used to mirror your smartphone.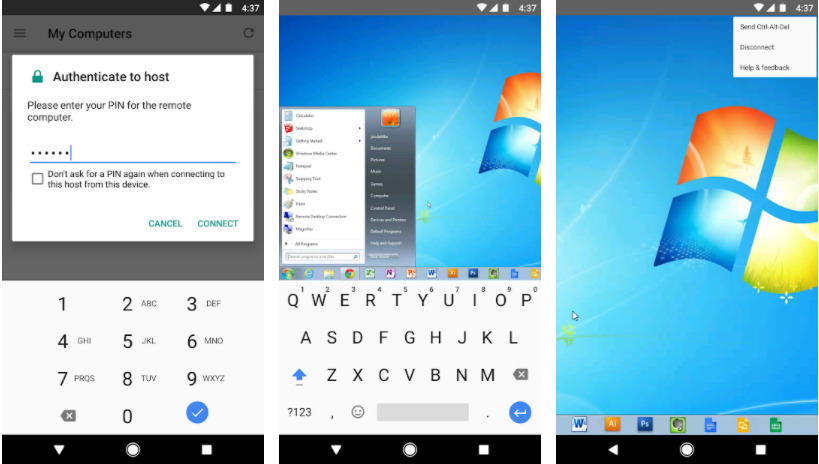 Pros
It's available on the web and for Android and iOS devices.
The user interface is impressive and simple to use.
Unlike other apps, you can only transfer one file at a time.
The link is well-protected.
Cons
The most significant disadvantage is that you can only operate your computer, not other Android devices.
Price: Free
Compatibility: Windows, Mac, Linux, and Chrome OS
4. MirrorGo
Wondershare's MirrorGo is the most potent mirroring program available for Android devices. While mirroring Android to PC or vice versa, it improves the quality of your work. You have control over both devices. Furthermore, it gives mobile users access to mobile apps, allows them to view and respond to SMS, and allows them to operate the mobile screen using a mouse. There is no lag because the app uses a USB data cable for mirroring. You can play games or give a presentation on the larger screen, including the television.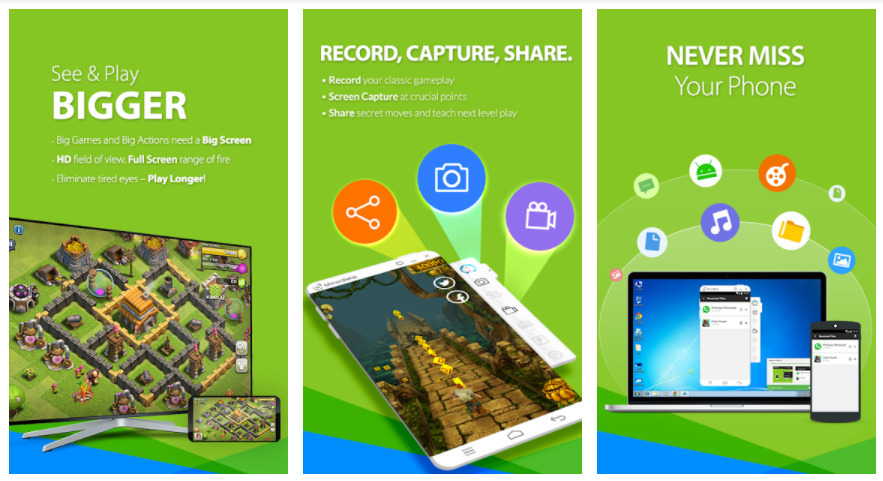 Pros
Compared to other similar programmes, there is the least amount of lag.
It is possible to control both Android and PC.
Cons
IOS users are unable to use the software.
MirrorGo is not wireless and instead relies on a USB data cord.
Price: $16.95 per year
Compatibility: Windows
Price: $19.95
Compatibility: Windows 10/8.1/8/7/Vista/XP
5. Team Viewer
TeamViewer is a free, open-source screen-mirroring programme for Android and iOS. The software is simple to use and loads quickly. It is a more helpful software for obtaining assistance from clients and friends and assisting them. Remote access to documents, files, and other resources is also available. TeamViewer also has the most fantastic multi-monitor feature, which allows you to connect your smartphone to numerous monitors simultaneously.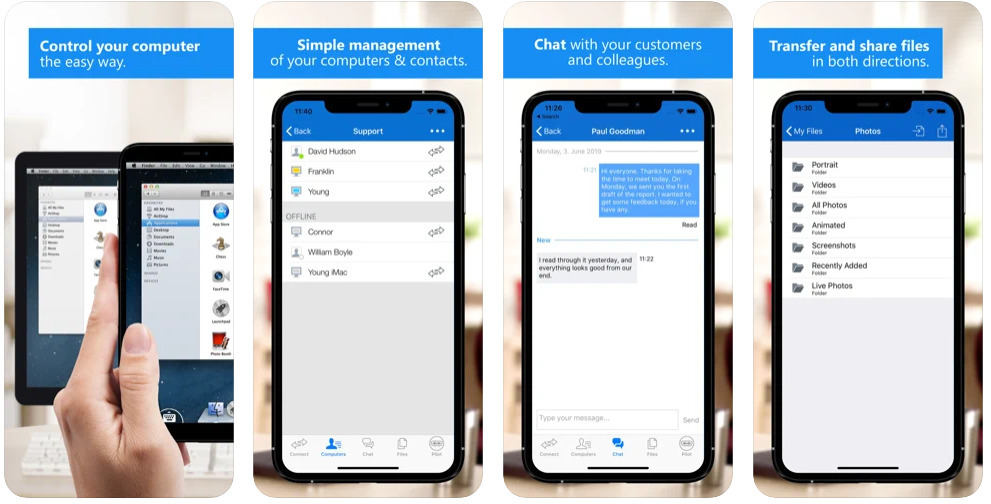 Pros
Touch and control motions are intuitive with this app.
The highest security standard for TeamViewer is 256-bit AES session encoding and 2048-bit RASA key exchange.
The gadget allows for real-time voice and video transmission.
Both Android and iOS versions of the software are available.
Cons
It does not enable regular free use, and it is marked as commercial use.
Price: $23.90 per month
Compatibility: Windows, macOS, Android, iOS and iPadOS
6. AirServer connect
AirServer Connect makes it simple for Android and iOS users to connect. The connection procedure is straightforward and straightforward. You only need to access the app settings and scan the QR code to mirror your smartphone to your computer. AirServer Connect is the most excellent wireless screen mirroring app available.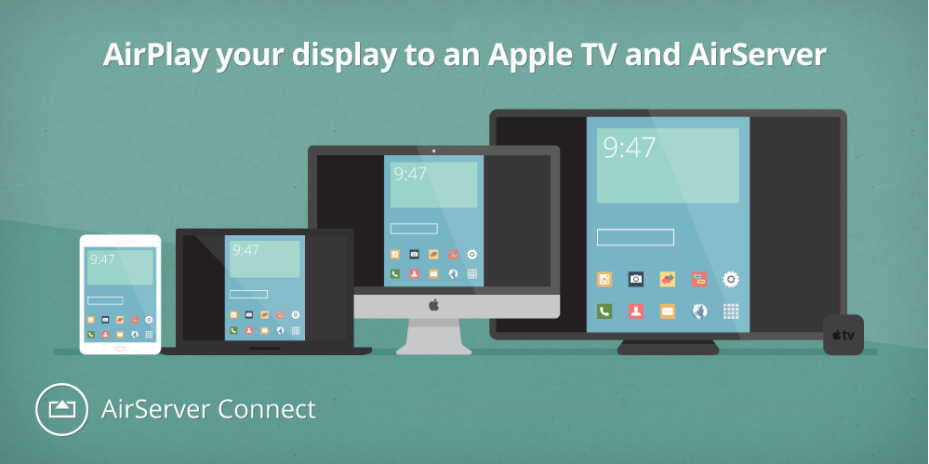 Pros
The image quality is excellent.
The app has a QR code scanner that allows users to connect to a private network.
The software may sync numerous receivers at once.
Both Android and iOS are supported.
Cons
AirServer Connect does not support audio.
Price: $39.99
Compatibility: iPhone, iPad, Mac, Windows 10, Android and Chromebook
Sum up
These are the most exemplary screen mirroring applications for Android and iPhone. You may use them to play games, view shows and movies, and even make official presentations on your smart TV's larger screen. We highly recommend using Apowermirror to mirror your phone due to its excellent screen mirroring capabilities.
Price: It costs $39.95.00/Yearly, $59.95/Lifetime.
Compatibility: Windows
No more content