Web browsers are a necessary component of any modern gadget since they allow you to connect to the massive global network. Many web browsers have been produced and defunct over the years, and some have evolved and continue to exist now. Internet browsers serve as the portal between your computer and the internet. As a result, selecting the appropriate browser is critical. We combed through the online browser software and put together some of the best browsers for pc. If you're tired of your old browser and want to try out a few newer web apps for you Windows or Mac that offers more functionality and security, we've got some terrific recommendations for you.
Top 6 Best Browser for Windows
1. Firefox
It is well-known for being a safe web browser, and it is commonly referred to as the most acceptable browser for computers. Firefox is typically safer and speedier than the most popular PC browser. Firefox has lately added a new feature that prevents you from being monitored when working on the internet. Firefox now shields you against Supercookies, which stay hidden in your computer and continue to engage your data - this is an important achievement that propels Firefox to the top of the list of best browsers.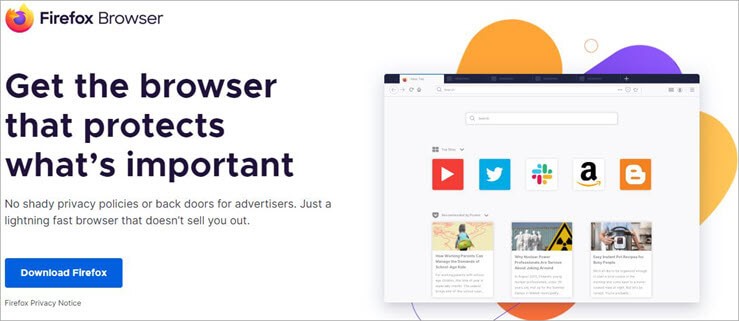 Price: Free
Features:
You may stream and perform tasks by dragging a clip of the browser window.
Dark mode has been expanded.
An additional ring of defence.
With a single search bar, you can find anything.
Pros:
Extremely adaptable.
Syncing across multiple platforms.
Excellent privacy protection.
Cons:
A little slower than the competition.
2. Google Chrome
Google Chrome is a concept of multi-web browser created by the Google company. It's a web browser that is both fast and simple to use. Enabling on Chrome's data saver allows you to browse and explore the internet while consuming less data. It also has an incognito mode that enables you to browse without storing your internet history.
Price: Free
Features:
Quick access to information.
Saves data.
Allows you to download for offline viewing.
When you try to navigate a harmful site, it displays warnings to keep your phone secure.
There is a voice search option.
Words on your display can be translated.
Smart, tailored suggestions
Sync across all of your devices.
Pros:
Fast performance.
It's pretty extensible.
Cross-platform.
Cons:
It's possible that it'll be resource-hungry.
3. Microsoft Edge
Folks who like to shop online will enjoy this. It gives you a catalog of coupons that you might equally apply to your order, as well as the ability to find prices of goods across different websites.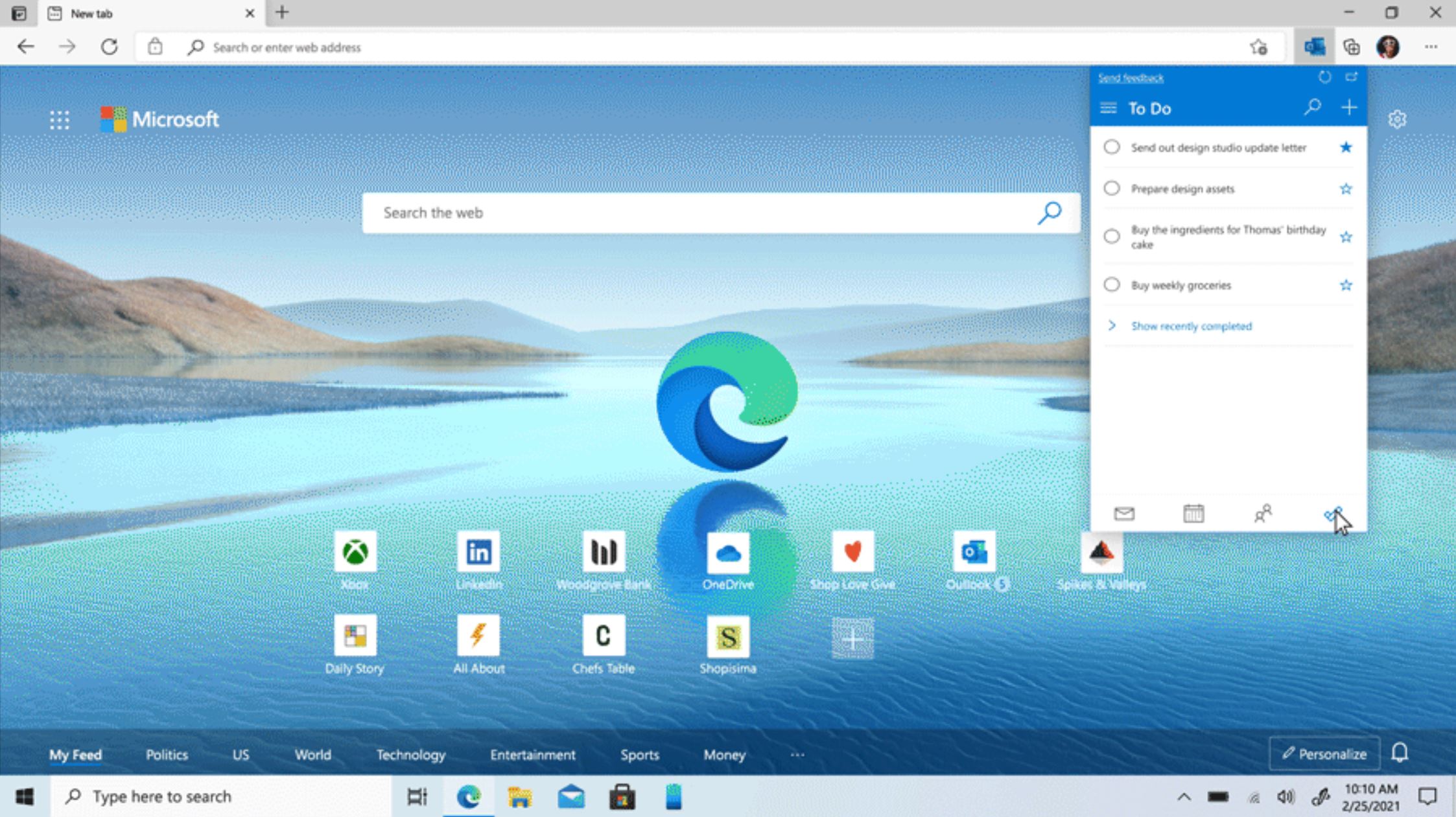 Price: Free
Features:
Add your favourite add-ons to personalize.
Available on every platform.
Sync allows you to remain connected at all times.
Keeps your identity hidden.
You can view, modify, and start sharing PDFs right from your browser.
Price comparison might help you save money.
Coupons can be used to find bargains.
Allows you to remain organized.
Pros:
Extremely fast.
Privacy tools that are crystal clear
Sites can be saved as applications.
Cons:
Windows is stuck about making it the default.
4. Opera
Opera has been regarded as a tried-and-true Chrome alternative. Opera supported speed dial, pop-up prevention, reopening closed webpages, incognito browsing, and split browsing, which other web browsers have since replicated.

Price: Free
Features:
Preventing pop-up ads
synchronize data
Reopening pages that were previously closed.
Surfing in private
Snapshot is a built-in screen grab utility.
Image annotation software
There are built-in ad blockers.
Blockers are being tracked.
Pros:
There's a built-in proxy.
Exceptional security features
Very excellent user interface.
Cons:
Opera Turbo is no longer available.
5. Vivaldi
Vivaldi is a Windows browser with several distinctive features that offer users a quick and safe browsing experience by removing ads and trackers. Android, Mac, Linux, and Windows users can use the browser, and it can be used in 53 different languages.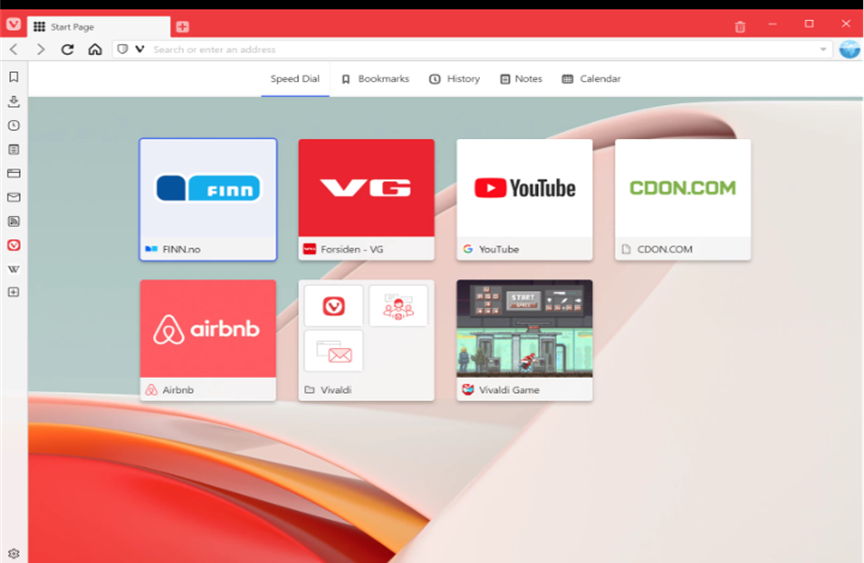 Price: Free
Features:
Pages in a stack are grouped.
An ad and tracking blocker is built-in.
Everything has its own set of keyboard shortcuts.
Any website can be added as a dashboard.
Without changing tabs, you can view many pages at the same time.
The most helpful browsing history.
Pros:
Exceptionally adaptable.
Unique interface features
Chrome add-ons are supported.
Cons:
It's not good for procrastinators.
6. Tor
Tor is the best way to shield yourself from snooping, monitoring, and censoring. Without thinking about who is spying or monetizing your data, you can access anything at any moment. Tor is impervious to everything. Tor, on the other hand, gets you through anything.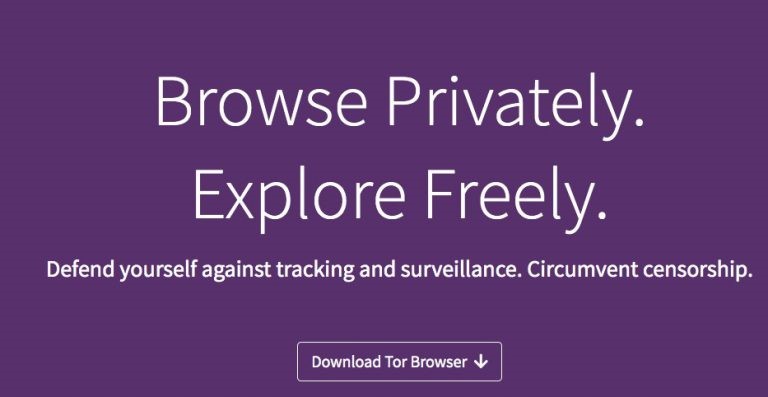 Price: Free
Features:
Tor instantly deletes your cookies and browsing history.
Tor also completely encrypts your internet experience, bypassing any firewall and allowing you to avoid restrictions.
Pros:
At any time, you can go anywhere.
Trackers must be stopped.
There are no advertisements.
There are no third-party observers.
Cons:
The speed and usefulness are inferior to those of Opera or Chrome
Top 6 Best Browser for Mac
What features should you seek in a Mac web browser? It must be solid, safe, and as fast as feasible — additionally, having add-ons is always a good idea. You have many options if you're seeking the safest, fastest, or most configurable web browser.
7. Brave
Brave is a modern and speedy browser for Mac that is safe, private, and efficient. Brave is a web-based browser that prioritizes your privacy. Brave is a free and open-source Mac browser.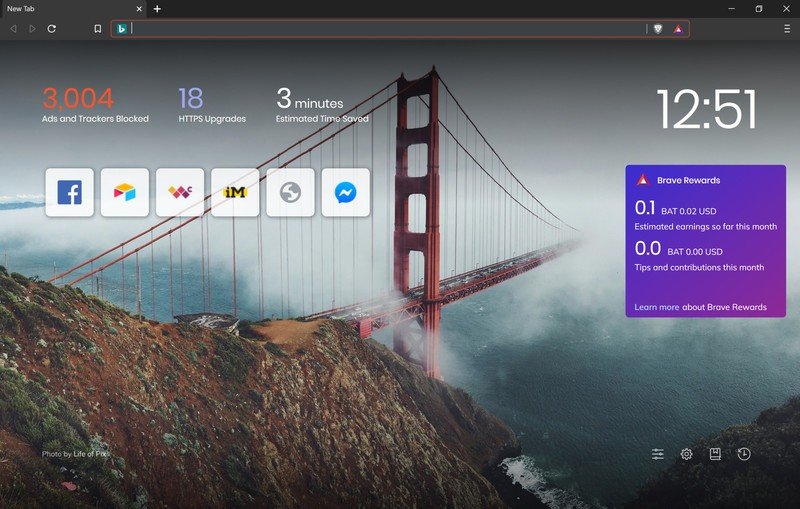 Price: Free
Features:
It's eight times faster than traditional browsers.
It protects you from advertising, trackers, and other undesirable content by blocking them.
Pros:
Highly effective Privacy elements
A quick performance
Utilizes minimal resources.
Cons:
Some websites have issues with privacy settings.
Some features have yet to be rolled out across all platforms.
8. Maxthon
Maxthon, another of the top browsers for Mac, features a friendly UI on the home screen.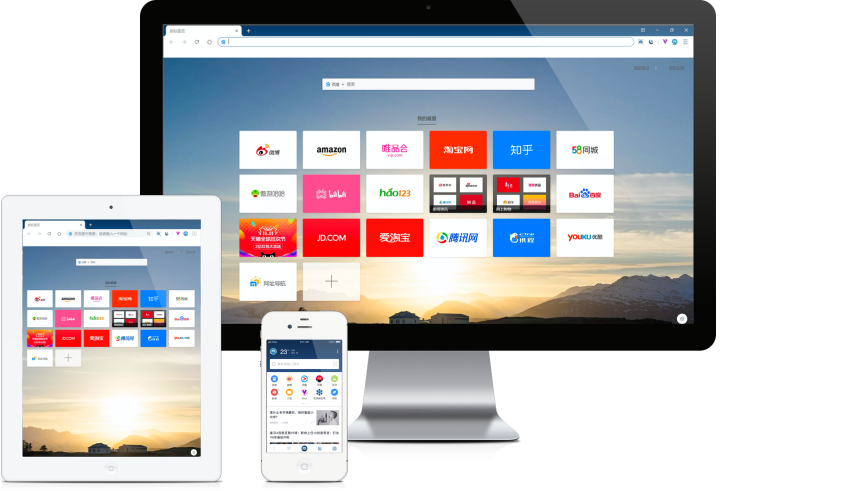 Price: Free
Features:
One of the favourite features of Maxthon is how it maintains the PC running in top shape while you're working on it and would not slow it down.
It improves internet access to some extent and opens the web page as quickly as possible.
Because Maxthon is cloud-based and all operating systems are interconnected, it is autonomous of the computer itself.
It features a proper function that prevents you from having to fill in the information on websites you've already visited because it keeps the data for you.
Pros:
Runs smoothly without causing lagging
It is cloud-based
Fast and quick connection
Cons:
It doesn't offer a full range of extensions.
Maxthon lacks features such as voice interaction commands and open-source development.
9. Safari
Many users prefer the Safari browser, which comes pre-installed on macOS. For over a decade, Safari has always been the top default browser on macOS. It's built specifically for Apple's computer operating system and comes with all of the capabilities you'll need straight out of the box to make it your go-to browser.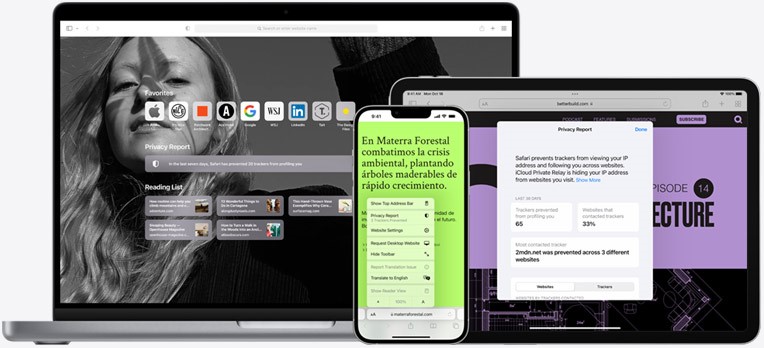 Price: up to $100/month
Features:
Ad block and tracing protection with improved tracking security
Keychain strong password system access
There are no videos that will automatically play.
Pros:
Lightweight and energy-saving
Built-in anti-tracking features
There are no videos that will automatically play.
Cons: 
There are no expansions available.
10. Camino
Camino is another fantastic alternative as it is a free, open-source browser that focuses on giving Mac OS X users the best possible online experience.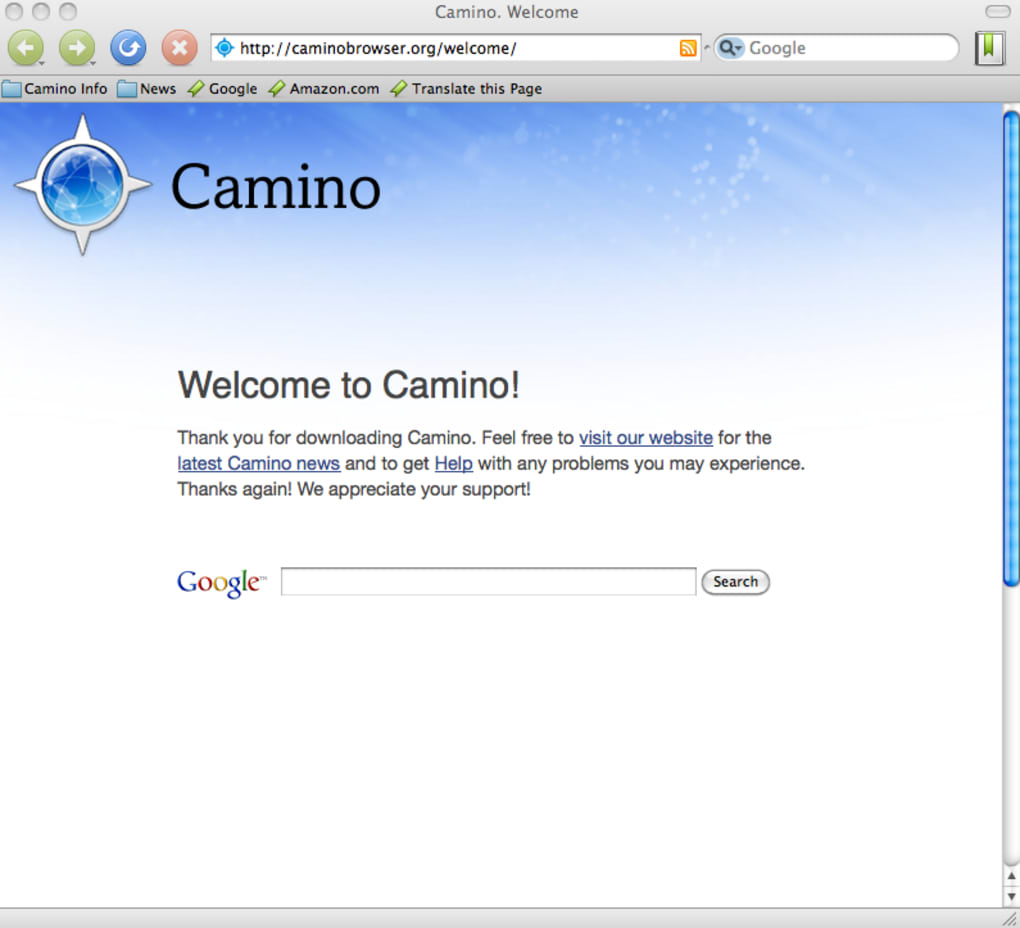 Price: Free
Features:
Camino Browser has a high-speed connection and a built-in flash blocker to help you conserve bandwidth.
Multiple lines of URLs can be added to the bookmark bar.
It boasts an essential and attractive design with a slick UI.
It also has all the aesthetics and functionality that Mac OS X applications are known for.
Pros:
A quick connection
The user interface is stunning.
Simultaneous bookmarking is possible.
Cons:
There isn't an undo-close tab.
Does not permit tabs to be moved; therefore, it is impossible to reorganize them.
11. Omni Web
Omni Web is a sophisticated web browser for Mac, making it one of the finest browsers.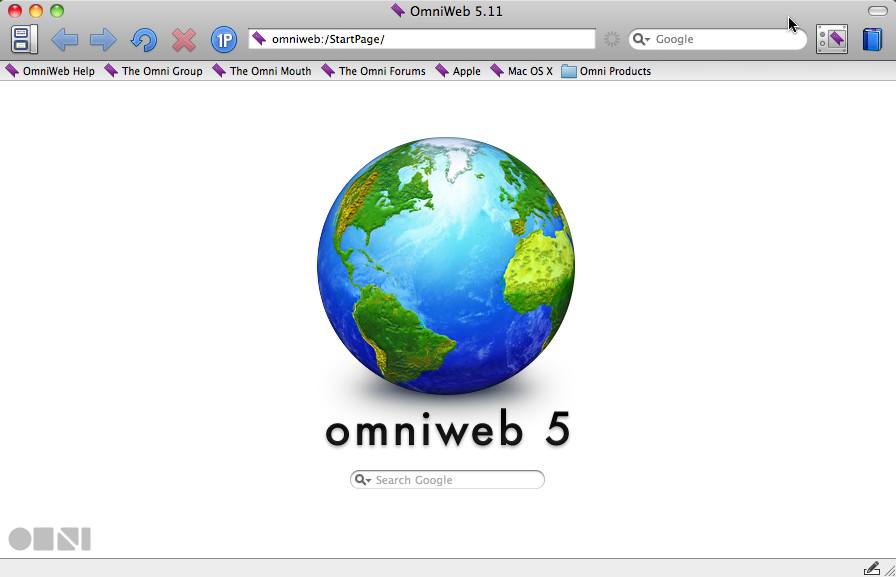 Price: Free
Features:
Visual Tabs, assigning web pages to bookmarks, automatic display of web pages, and so on are only a few features.
If you don't like the typeface on a web page, you can change it.
The browser takes care of the complete RSS feed, which is a fantastic feature.
Pros:
Any web page's fonts can be changed.
Handles RSS feeds and allows you to create shortcuts to websites.
Cons:
The browser is slow.
It consumes a lot of operating systems because it requires a lot of RAM.  
12.  Stainless
Another browser included in the list of best Mac browsers is its ultra-lightweights and appearance.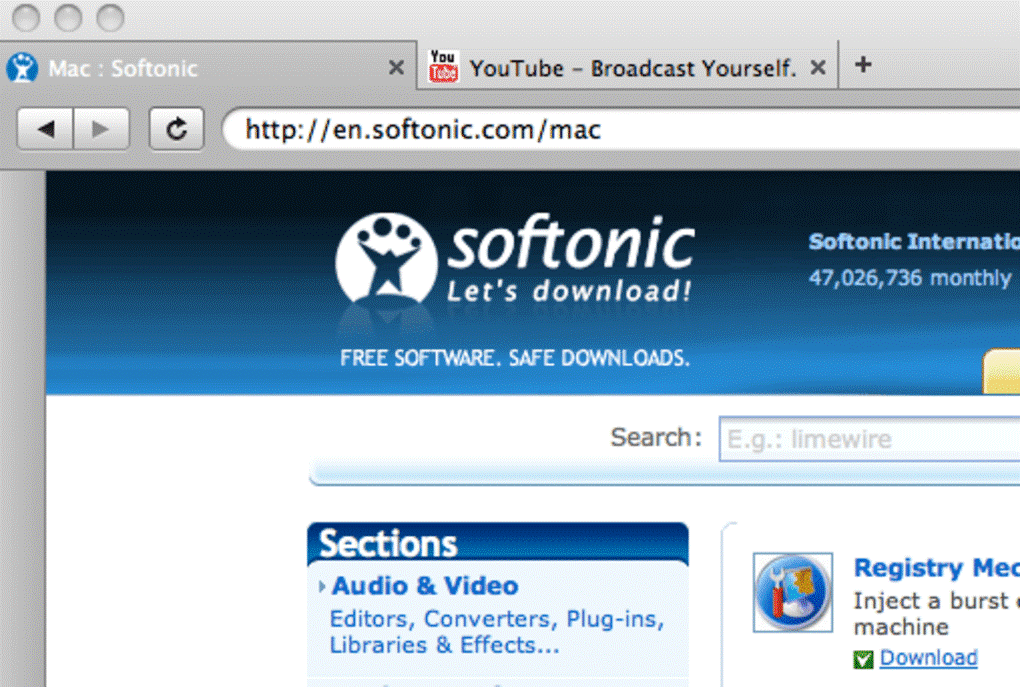 Price: Free
Features
It has a two-in-one search URL bar that makes searching and browsing a breeze.
It has separate tabbed browsing; therefore, one tab won't destroy your entire browser.
Various email clients can be open simultaneously in concurrent browsing mode.
It's quick and simple to use.
Pros:
Navigation is searchable and straightforward.
Numerous Open emails at the same time
Search bar with two functions
Cons:
There are a few setting choices available.
There are currently no extensions available.
Conclusion
We have identified our top list of Mac browsers. These web applications are light and provide the best internet experience possible. From our list of best browsers for windows and macOS, along with respective features, you can make a decision. Safari will serve if you only care to regularly check your emails or view Videos on Youtube. But for heavier use, Chrome or Firefox are an excellent option.
No more content