The popularity of racing and driving games has never decreased. If you have terrible internet, you may now choose from various offline racing games thanks to technological advancements. These video games were previously only available to play online on a PC, but a bad internet connection can ruin your entire gaming experience. Not any longer! These offline racing games save money on data plans and lessen reliance on the internet.
We've compiled a list of the top racing games to play offline on Android devices, tablets, and computers for a unique gaming experience.
Top 10 Best Offline Racing Games You Should Play in 2022
The 10 Best Offline Racing Games are included in this list. So let's get started:
1. CarX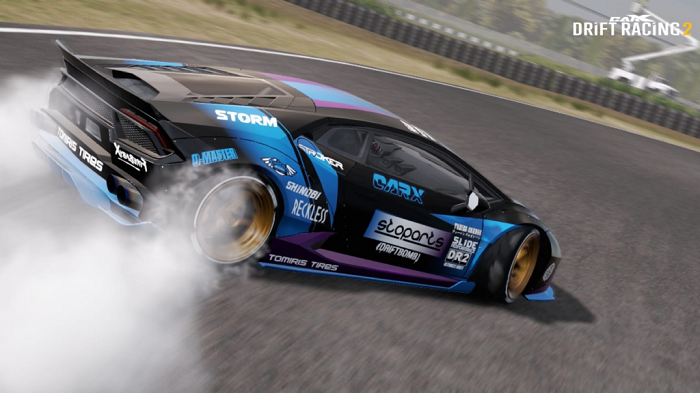 CarX Drift Racing is one of Android's most popular and significant offline racing games, weighing less than 100 MB. With over 30 million downloads, CarX Drift Racing is the most fun game worldwide. CarX Drift Racing is a great hit, but it is important to be cautious when playing it because it is addictive.
Furthermore, CarX Drift Racing is a more realistic drifting simulator racing game. In this game, you can choose from a wide choice of powerful sports cars. It also offers a variety of track kinds, such as grass, sand, and so on. You may also change the car's handling settings and choose between different vehicle setups, such as Racing, Stock, Drift, and Turbo.

Download CarX
2. #DRIVE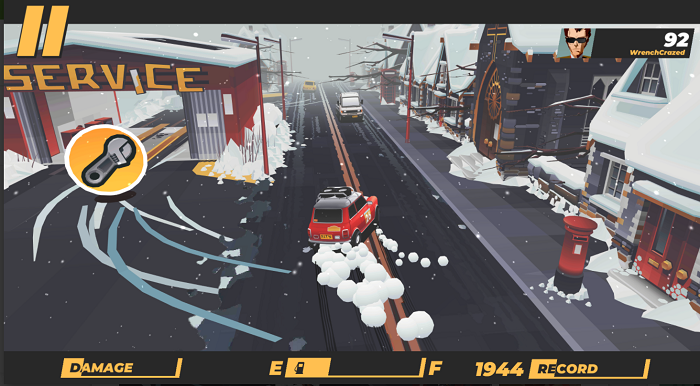 Are you a gamer who can't seem to get enough of racing and driving games? As a result, we're convinced that you'll like #DRIVE. Furthermore, the game is necessary and was influenced by 1970s rod and action films.
All that's left for you to do now is choose a case, determine where you want to drive, and get started! Just be careful not to collide with anything. The game currently has a rating of over 4.5 stars on the Google Play Store.

Download Drive
3. Clash For Speed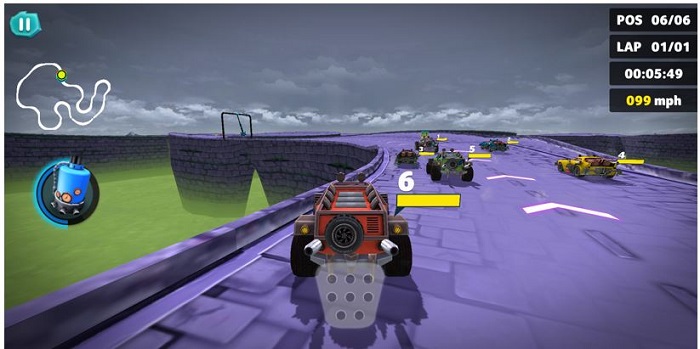 Clash for Speed is the finest offline game for Android handsets. This game, however, is unlike any other car racing game. You can use a designer in Clash for Speed to create your 3D course, which the game developer gives to provide the kids with a fun experience.
It's also the best 3D racing game under 100 MB that you can get for free from the Google Play Store or another app store.
4. Beach Buggy Blitz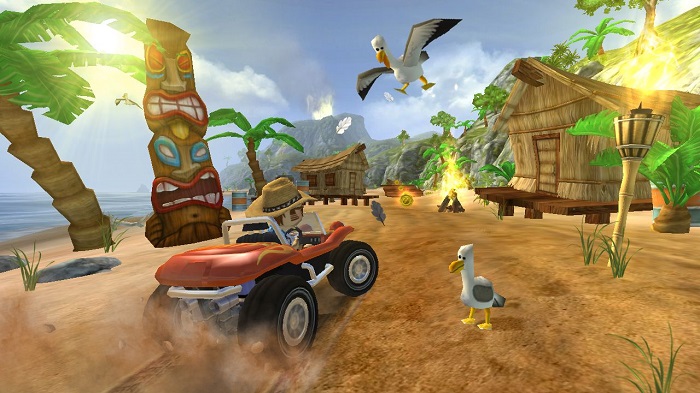 Blitz is the most recent Beach Buggy Racing game, and it follows the same mechanics as Mario Kart and Crash Team Racing. This is a racing game aimed at a younger audience, focusing on fun rather than fast action and realistic graphics.
The races also offer collectibles that can be utilized to attack or protect against other racers. It looks fantastic on tablets and can also be played on smartphones.

Download Beach Buggy Blitz
5. Racing Fever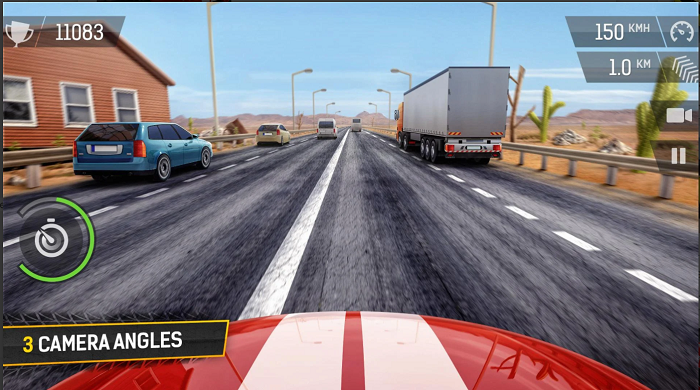 Racing Fever is more than a game for arcade racing lovers; it's an addiction. Begin the race with your preferred vehicle to enter one of six rooms, each with a prize ranging from amateur to king. This is one of the best driving games available, and it requires you to take a lot of risks to win cash. Keep your car in the middle of the road to secure your safety and survival.
It offers multiplayer racing games with a variety of racing modes and settings. For easier movement, the hosts play in slow motion. It does not last indefinitely, but it is constantly replenished. You can customize your dream car to make it better, quicker, and more attractive. Rush for a race in time attack mode or relax in a free ride mode with this offline racing game.

Download Racing Fever
6. CSR 2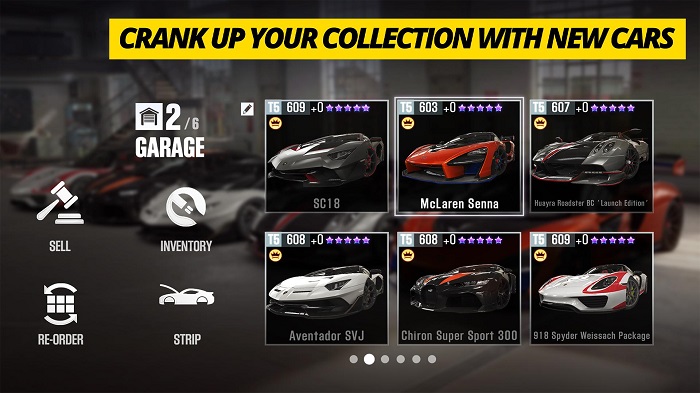 CSR 2 is another aesthetically amazing offline racing game to add to your collection. This car racing game brings hyper-real drag racing to your fingertips. With CSR Racing 2, you may compete with personalized automobiles against gamers from all around the world in real-time. Purchase vehicles, upgrade them and compete in numerous races.
This game also offers 3D effects, and high-definition graphics give the game a unique feel. Although it is free, it does not fall short in giving the best hyper-real drag racing game available. You can personalize your car choose from paint wraps, decals, and personalized license plates. You can easily master the unique driving and timing of each car in real-time street racing to come out on top.

Download CSR 2
7. Absolute Drift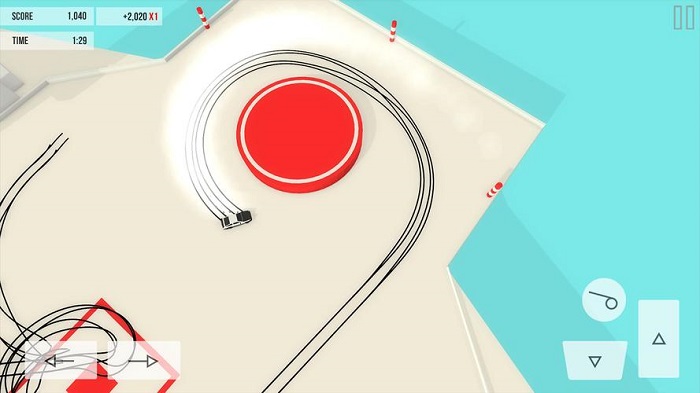 Absolute Drift is a newer and faster Android racing game that features a lot of drifts and breath-taking spins throughout the circuit. Local replays and ghost vehicles, internet leaderboards, three-game types, and more are available. You may learn the art of drifting with this fantastic game, and your practiced skills will allow you to compete in several drift events.
Up to six drift cars can be driven and customized. You can take part in one-of-a-kind events and drift-line challenges. With its smooth and simple control mechanics, you'll feel like you're playing actual games. This magnificent offline racing game provides gamers with a fun experience at a low cost.
8. Mario Kart Tour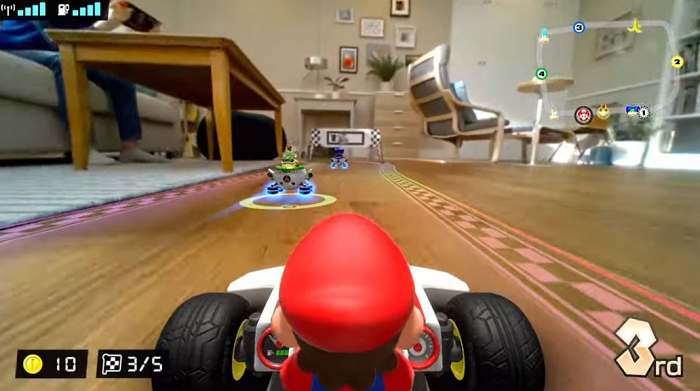 Mario Kart Tour was introduced in September and has since received over 50 million downloads, making it one of the most successful racing games for Android devices.
Mario Kart's gameplay is chaotic, furious, and enjoyable all at the same time. There are in-app purchases available.

Download Mario Kart Tour
9. Real Drift Car Racing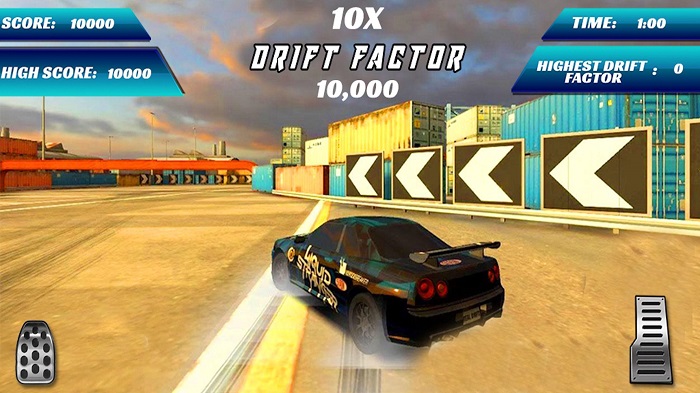 Real Drift Car Racing is the alternative you cannot miss attempting hands-on if you are searching for a racing game that is outstanding in drifting. The game's different difficulty levels, multiple tracks, mission mode, car unlocking feature, and similar features have made it popular among players.
A newbie and a professional drifter both can have different customization possibilities. You can utilize its vast customizing tools to transform the appearance of your vehicle's body instantly. To get the most out of your vehicle, you can increase engine power, add a turbo, adjust handling settings, change gear ratios and shift speed.

Download Real Drift Car Racing
10. Asphalt Xtreme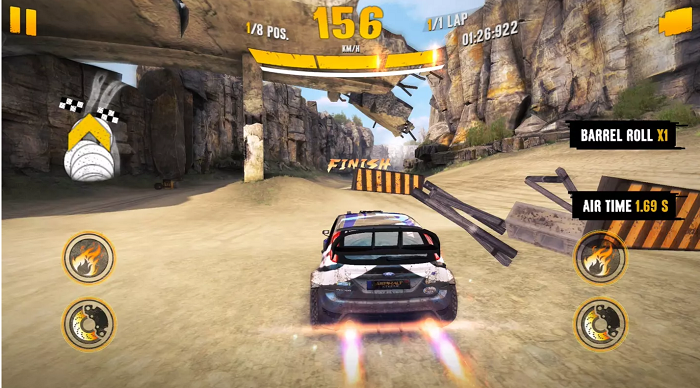 In Asphalt Xtreme, there are no roads and no rules! With Asphalt Xtreme Rally Racing, you may break free from the confines of typical racing games and go into uncharted territory.
Forget all you've heard about racing; all you'll need is your raw talent, instincts, and a fearless urge to move fast. You will, however, race over sandhills, charge through canyons, drift through the dirt, and climb over your opponents to reach the finish line as part of the very insane racing experience!

Download Asphalt Xtreme
Conclusion
This concludes our list of the best offline racing games you should play in 2022. Choose one based on the type of racing game you've always wanted to play.
Offline racing games provide a full dose of fun and amusement, inspiring you to join and take on challenges even in locations with limited internet. The best thing about these offline racing games is that you can play them whenever and anywhere you want without having to worry about internet or Wi-Fi speed.
No more content