The whole idea behind the cloning software was to develop something that could give an exact copy of another thing. Cloning is used in science, especially in genetics, but is now used in technology to copy the content of a system's hard drive to another hard drive.
The hard disk cloning app is an excellent tool to create a local backup of information and data and a great app to use to enable the upgrade of the hard drive faster. Apart from the fact that data can be copied from one hard drive to another using the cloning software, you can copy the operating system, drivers, and patches in bits.
In addition, you can eliminate a lot of stress from reinstalling and reconfiguring windows from scratch to recover files using the cloning software. It is even less technical and reliable to clone than migrate because the user can miss out on some files while migrating to a new device.
Best Disk Cloning Software
It is not very difficult to identify the best cloning software from the varieties online when they have been done for you. Generally speaking, there is no must-use cloning software. All is dependent mainly on specific features and functions you want it to perform. Most of all, it should be compatible with several windows. Also, flexibility in use is a great plus. Since the whole essence of the cloning software is to copy hard disk to another with less stress and improved productivity, your choice should primarily be based on your requirement and budget.
A cloning software like the EaseUS Todo Backup comes with a free trial that provides room for you to try out before fully operating the paid version. It works perfectly on Windows 11 and even on SSDs. Cloning is not as difficult as it seems to most users. It depends mainly on flexibility.
Price: It starts $19.95/Monthly.
Compatibility: Windows
How to use:
Step 1. Connect the target drive to your PC. Launch EaseUS Todo Backup. Expand the Tools menu and click "System Clone".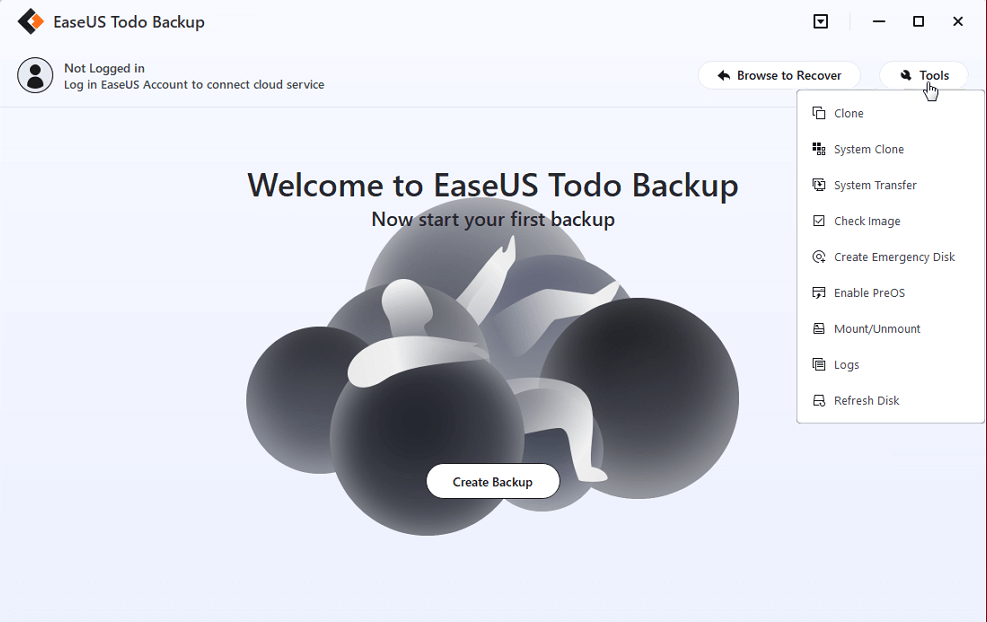 Step 2. On the "System clone" window, the software will choose the system partition and boot partition by default. Just Choose the destination disk.
*Here if you choose an external USB drive and want to boot Windows from the USB after clone, please click on "Advanced options" and then "Create a portable windows USB Drive". Click "OK" and then "Next".
Step 3. You can preview or adjust the disk layout on the destination drive. If there is no problem, click "Proceed" and the software will start immediately cloning the default system partitions of your desktop/laptop to the destination drive.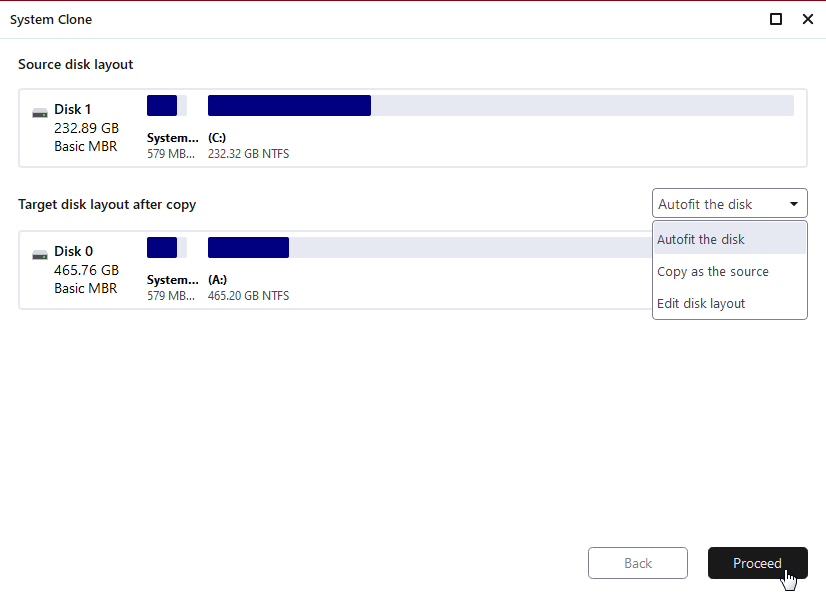 Step 4. Boot from the cloned drive.
Connect the cloned drive to the computer
Restart the computer and press "Del" to enter BIOS
Set the PC to boot from the cloned drive by changing the boot order in BIOS under the "Boot" tab
Save changes and you'll see your system booting up from the cloned drive
Top 5 Free Disk Cloning Software in 2022
1. AOMEI Backupper Standard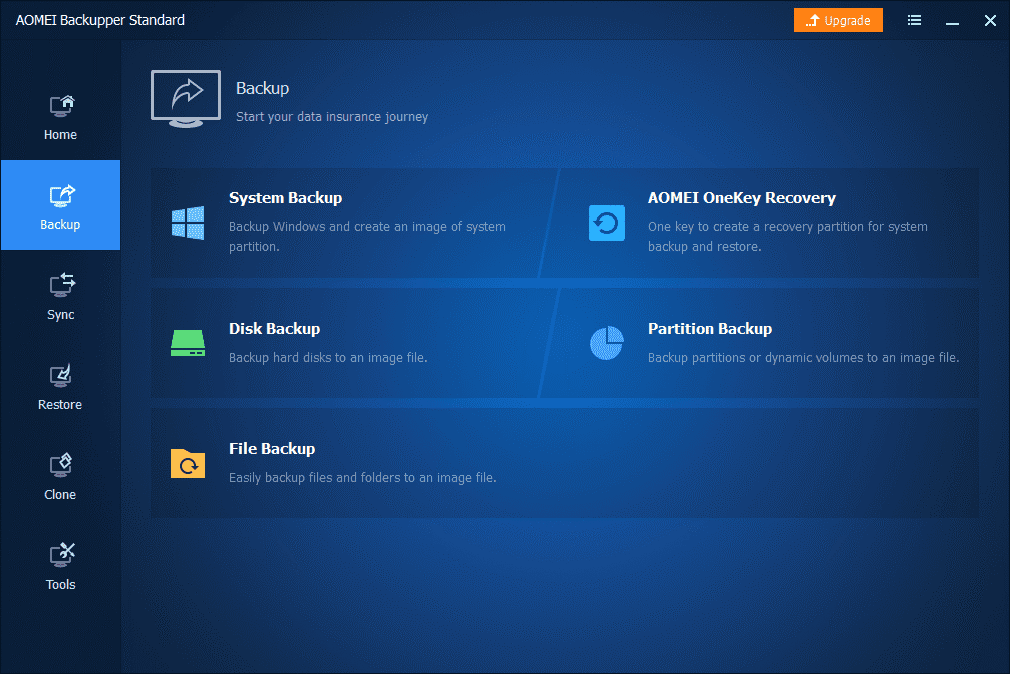 The AOMEI Backupper Standard is a highly customized software, helpful in preventing the risk of crashing. It has a backup feature that helps restore folders, applications, files, and disk partitions, and it is a free app that supports data splitting and backup encryption. AOMEI Backupper standard works for both commercial and non-commercial purposes. Commercial purposes as in services that render technical support to customers.
Pros:
Allows intelligent cloning, i.e., it can clone a larger disk to a smaller one.
It has automatic backup.
Cons:
price: free
Click here to visit the site.
2. MiniTool Partition Wizard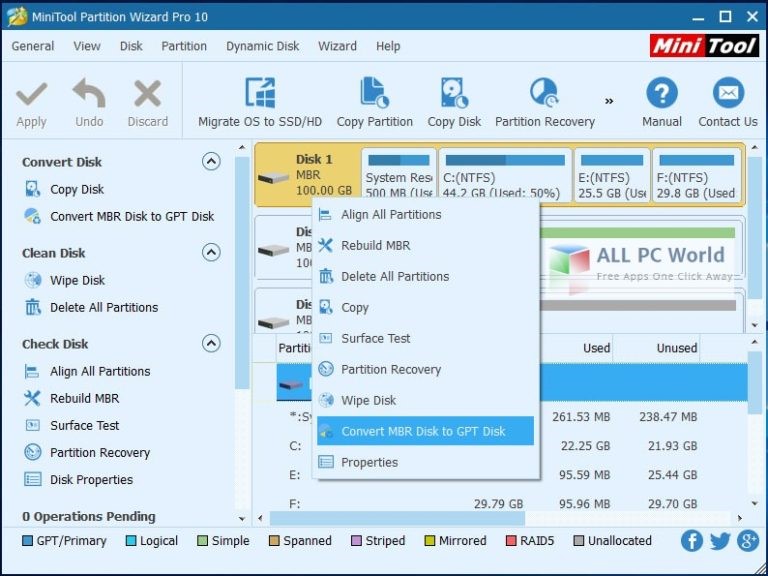 This cloning software is available in free and paid versions for home (non-commercial) and commercial uses. The paid version comes with a different price plan, ranging from $59 to $99, and its professional version costs up to $259. This cloning software allows the partition to be aligned, convert MRR files to GPT files, and manage & clone disks. It is also great to know that it supports the latest disk tech.
Pros:
Partition files can be recovered if lost
Supports GPT and windows dynamic disks
Cons:
It has a complex interface.
Price: Range from $59-$99, $259
Click here to visit the site.
3. Acronis Cyber Protect Home Office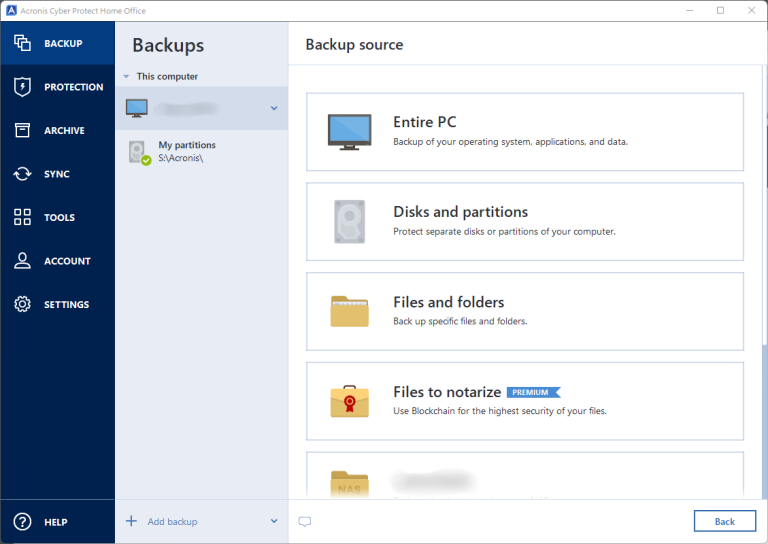 This cloning software is no longer called Acronis Cyber Protect Home Office but now Cyber Protect Home Office. It has antivirus software, and the Acronis Cyber Protect Home Office is the only cloning software that provides antivirus and anti-theft protection. This cloning software has been tested hands-on and proven to save backups to local or network directories and sync folders between computers and the cloud. Finally, it displays a restorable image of your system while using it with the best security considerations.
Pros: It has anti-theft backup
Cons: It is pretty expensive
Price: It has three plans-Essential ($49.99), Advanced ($89.99), and Premium ($129.99)
Click here to visit the site
4. Clonezilla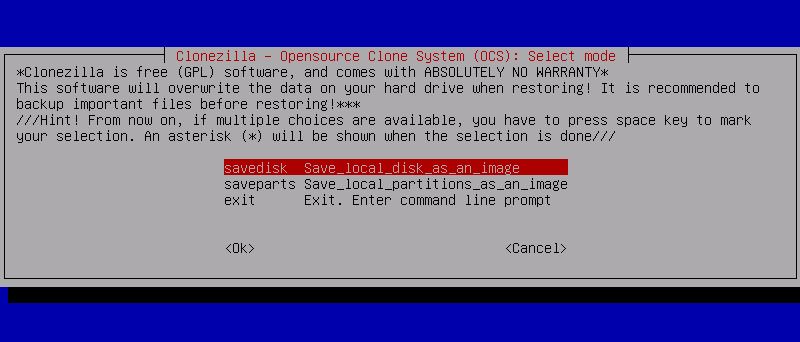 Among the free best cloning software available, Clonezilla ranks among the top best. It supports several file systems such as UFS, NetBSD, HFS+, NTFS, and OpenBSD, amongst others. With the Clonezilla software, you can be sure of a reliable cloning performance. Most users vet it as software that supports fast backup of files and disks. However, it has an interface that is difficult to navigate for some others.
It can compress file sizes and encryptions.
Pros:
Has multicast cloning support
It can do backup for multiple machines at once
Has AES 256 encryptions
Has partition & disk cloning
Cons:
It does not support online cloning
It has a complex interface
Price: It is free.
Click here to visit the site
5. O&O DiskImage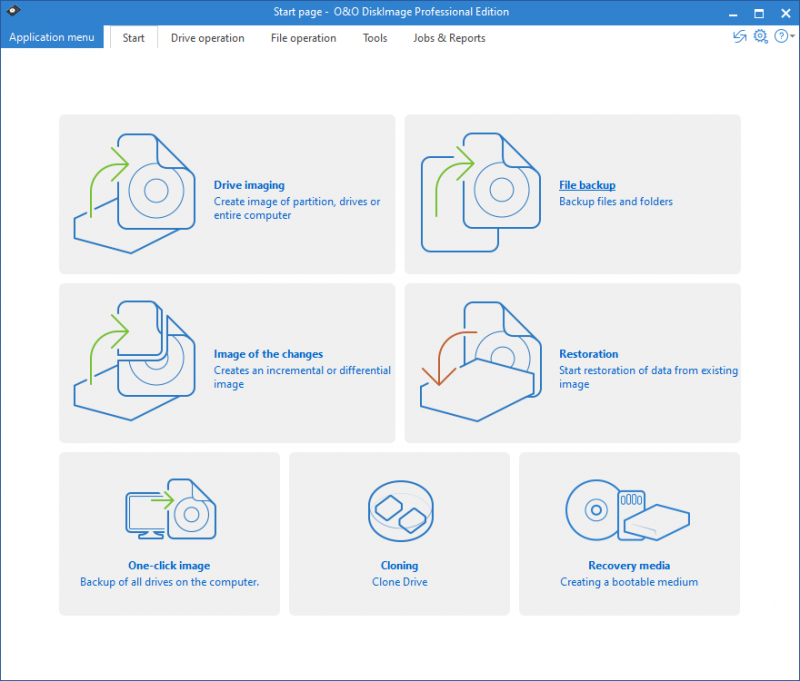 This cloning software does not need only clones; it also does backups, which makes it peculiar. It can also convert DiskImage files to Microsoft's Virtual Hard Disk files. Without using a USB stick during a Windows crash, you can quickly recover the partition using the DiskImage. It has a 30-day free trial.
Pros:
Allows users to create virtual hard drives
It has full windows integration
Windows boot system
Cons
It is not beginner-friendly.
Price: $49.95
Click here to visit the site
Conclusion
The cloning software isn't far-fetched, mainly as it is impossible to copy Windows manually because of the various partitions involved. Apart from the cloning software that has been recommended from trials by users, there is also the Hard disk duplicator that may cost less than the software but may not be able to restore all data by recovery.
The EaseUS Todo Backup is reliable software to carry out all image and cloud backups and is also able to compress file sizes and encryptions. 
Price: It starts $19.95/Monthly.
Compatibility: Windows
No more content