Playing digital games is essentially one of the best ways people have fun and connect with friends and families. While playing digital games, great moments sometimes make you feel like a superstar. These moments, I believe, are worth sharing and bragging about.
The advancement in technology has made it possible to record these moments using game recording software for Windows. Another way to go is streaming gameplay. It usually takes a massive bandwidth and depends solely on your bandwidth. 
In this regard, recording your game video is a much better alternative for many game lovers. Therefore, we recommend the 12 best recording game software with great features to help you make quicker decisions in this guide. 
12 Best Game Recording Software For Windows
2. Open Broadcast Software (OBS)
1. EaseUS RecExperts
EaseUS RecExperts allows you to capture special moments of your gameplay with its screen recording function. It's easy-to-use recording software that provides an automatic recording of gameplay. After recording your game moments, EaseUS RecExperts directly saves the video to your device.
In addition, the EaseUS RecExperts lets you adjust your recording with basic editing features, such as trimming. Also, the software allows you to take screenshots for livid moments in your recording.

Main features:
Simultaneous capturing of your screen and webcam
Infused screen and audio recording software
Exports recordings in MP4, MKV, GIF, and MOV formats
Built-in video and audio editing tools
Compatibility: Windows 11/10/8/7 and Mac
Price: Free
Price: It starts $19.95/Monthly.
Compatibility: Windows and Mac
2. Open Broadcast Software (OBS)
OBS is a popular choice recording software among ardent gamers. It has an easy-to-use interface and can screen gameplays. OBS can record videos at 60 FPS, an excellent video output. It provides various options to enhance the quality.
\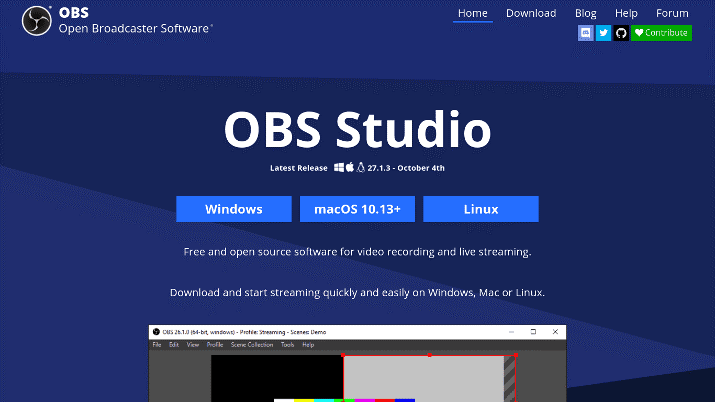 Main Features:
Records videos in high quality
Simple and clear users interface
Records videos in MP4 and FLV formats
Enables the setting of hotkeys, switchable transitions, and mix audio
Preview scenes and sources
Compatibility: Windows, Linus, Mac OS, Ubuntu.
Price: Free
3. XSplit Gamecaster
XSplit Gamecaster is an excellent screen recorder for Windows. It records quality video with a straightforward and easy-to-navigate user interface. XSplit Gamecaster allows you to record high definition with reasonable frame rates to get high-quality video recording on your PC. It's a great choice of software for you to record game videos.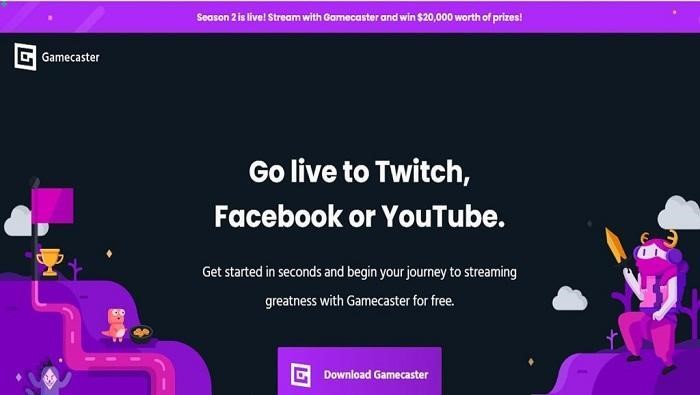 Main Features:
Light interface and enhanced in-game performance
Customize game overlays
Incredible video recording experience
Record audio from system and external sources
Compatibility: Windows
Price: Free but possesses an advanced version.
4. Camtasia
Camtasia is an effective and powerful recording tool with various useful templates and plug-ins that enhance quality recordings. It's also equipped with basic editing features for editing and finalizing recorded video clips. Camtasia has a clean interface and easy-to-understand features. It's an effective software for recording your action-filled gameplay.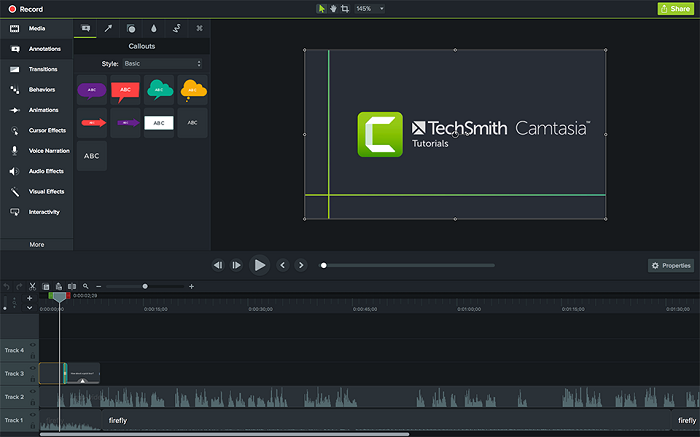 Main features: 
Equipped with preloaded templates for enhanced productivity
Possess basic editing features
It has a clear and self-intuitive user interface
Compatibility: Windows and Mac OS
Price: Free trial, $199 to $231
5. Streamlabs OBS
Streamlab OBS is a game recording and streaming software for simplifying OBS's interface for beginners. It's equipped with integrated features that assist you to stream and record games. It has a simple interface for easy useability. The software has a variety of plugins that enhances the user experience.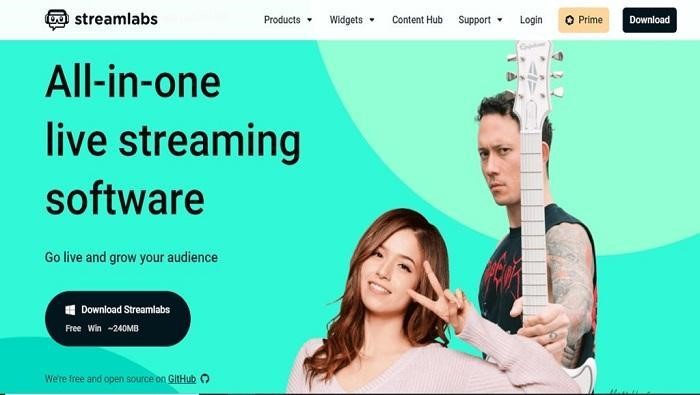 Main Features:
Allows importation of tools directly from the company site to avoid copying and pasting URLs.
Free to use and user-friendly
Advanced high-end recording software
Let you stream to Twitch, Facebook, YouTube, etc.
Compatibility: Windows
Price: Free and has a prime version that goes for $12/Month
6. Radeon ReLive
Radeon Relive is a comprehensive game recording software with customizable functionalities for game enthusiasts. It's an advanced game recorder that allows gamers to control recordings, hotkeys, etc. Radeon ReLive is a fantastic software for game recording. However, it can only be used with AMD graphic cards.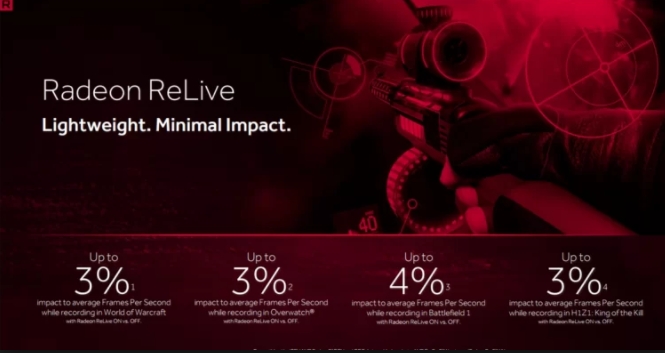 Main features: 
Record videos in higher graphics than what is currently playing on
Easy and smooth installation process
Provides consistent updates for new features and bug fixes
Audio track separation and displays performance metrics
Compatibility: Windows (Only used on AMD-powered graphic cards).
Price: Free
7. Bandicam
Bandicam is a small screen recorder for windows that can capture high-quality displays on your computer screen. It has a unique feature that enables recording specific areas on your PC screen. Bandicam can capture games that use DirectX/OpenGL graphic technologies.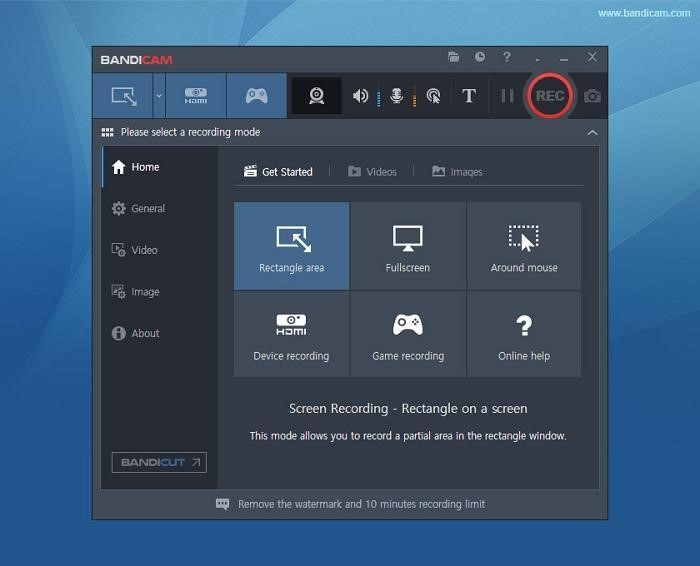 Main Features:
It helps you perform game capture with a high compression ratio.
Let you record external video devices such as Xbox, Webcam, IPTV, smartphone, etc.
Records various 2D/3D games using 4K UHD video.
Captures about 480 FPS videos.
Compatibility: Windows 
Price: 1 PC license for $39
8. Nvidia GeForce Experience
Nvidia GeForce Experience functions with major gaming computers and laptops with Nvidia GPUs. It has a gamer-friendly user interface that allows you to record videos in similar resolution as the display panel you're using. It's an excellent game recorder for PC and free to utilize.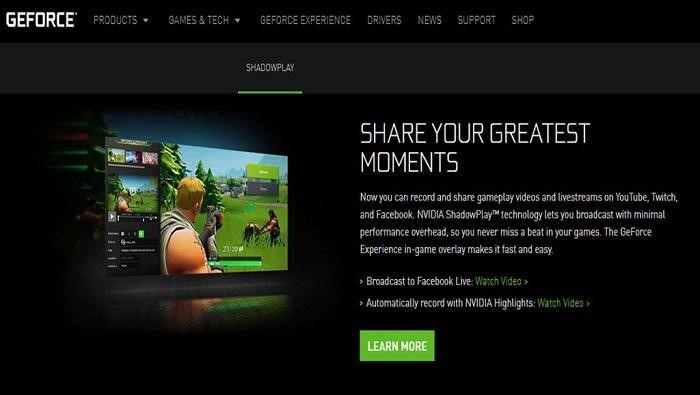 Main Features: 
Functions on Nvidia GPU
Streams videos in HD resolutions
Records exact resolution as your PC
Provides constant updates and patches to make the software better
Compatibility: Windows (With Nvidia Graphic Cards)
Price: Free
9. Movavi Screen Recorder
Movavi Screen Recorder is a great recording tool for beginner and expert gamers. It's equipped with numerous editing features and provides high-quality video output. It has a smooth interface that allows for easy navigation. Movavi lets you tweak various sections of the recording as you deem fit. It's intuitive, sleek, fast, and simple to use.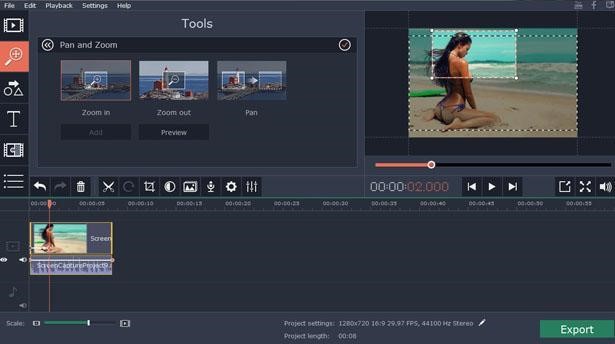 Main Features:
Basic editing features for excellent video production
Provides full screen or specific area recording during gameplay
Easy user interface that helps simplify editing.
Compatibility: Windows
Price: $31.95 before a 7-day free trial.
10. Action!
Action is an exciting game recorder software compatible with all Windows versions. It provides real-time recording and streaming of Windows in superb HD video quality. When using the premium license, it can capture up to 120 FPS with 4K HD resolutions. Like other game recording software, it's embedded with numerous features to improve recording quality.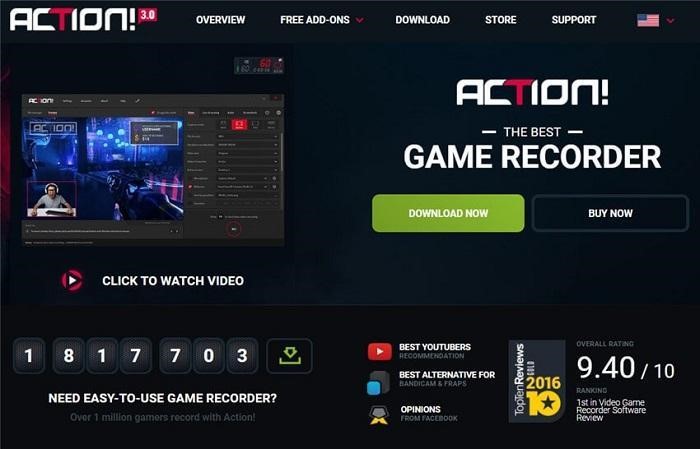 Main Features:
Export videos in different formats such as AVI and MP4
Easy to operate and recommended for beginners
Provides option for GPU acceleration that enhances recorded video quality
Capture videos in 120 FPS and 4K HD resolutions.
Compatibility: Windows
Price: Free trial and $29.95/year
11. Fraps
Fraps is yet another standard free game recording software for Windows. It's straightforward, and unlike other recording software, it comes with operational settings and configuration pages. With fraps, you can set your video capture frame rate manually, and it tends to go from 30FPS to 120FPS. Also, Fraps can record audio through external input and system sound. It's an excellent software for users searching for simple navigation while recording their gameplay.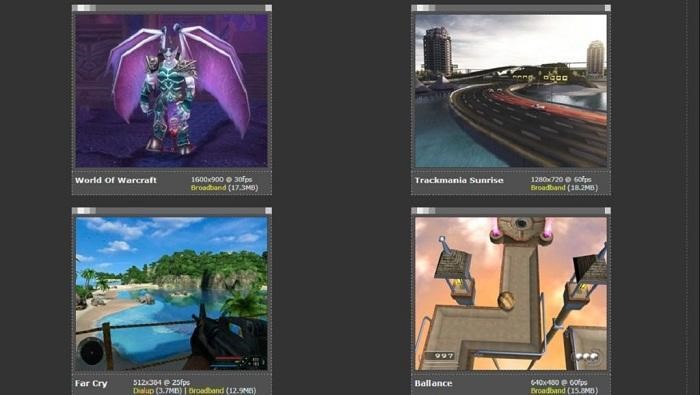 Main Features:
It has a large size video recording capacity
Ability to record audio and video from external input
Possess overwhelming settings and configurations that improve video recordings.
One-time navigation process to begin recording.
Compatibility: Windows
Price: Free and $37 for the advanced version
12. Dxtory
Dxtory is simple recording software that provides a good number of features. It has an extremely easy-to-use interface that propels a quick understanding of all settings. Dxtory captures videos in high quality and can record two sounds simultaneously. It has a high-speed video recording rate and works in less time.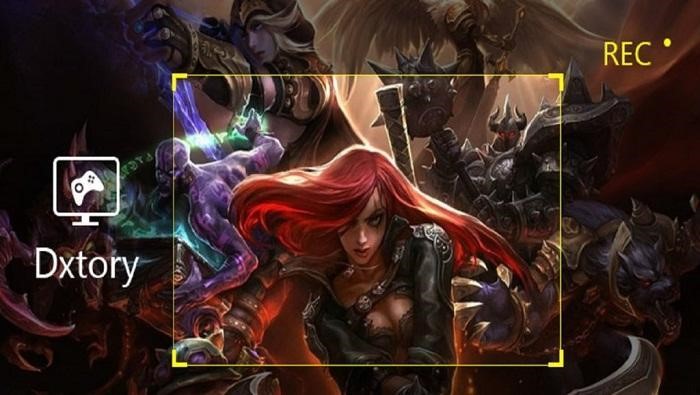 Main Features:
Offers customizable functions to enhance overall recording quality
Possess a basic user interface that enables users to record games easily
Its settings allow video specification, frames per second from 10 - 120, sources, format, and size.
Has an impressive software performance
Compatibility: Windows
Price: Free, and the advanced version goes for $37.
Conclusion
There you go with the top 12 best game recording software for Windows. All the software mentioned above is excellent. However, there are some essential features you need to look out for when selecting a suitable game recording software. An excellent game recording software must support about 60FPS for better video output. Go through the list and try out any software of your choice.
No more content