Erasing the background of an image of a photo is something that almost all of us have tried in different photo editing softwares. However, most of these apps and softwares end up providing sloppy results. We try to erase the background of an image because either we need to change the background, make a meme, cut out a specific part of the image, etc. 
Regardless of why we need to erase the background of images, every background eraser tool needs to ensure that they get the work done in the best possible way. For that, you need to use tools designed with the purpose of background erasing kept in mind. In this article, we'll be looking at a total of 12 apps & websites that are the best tools available online for erasing the background of any image. So without any further ado, let's begin.
Free Online Background Remover Websites
In this section, we'll be learning about websites designed to remove backgrounds from images effectively and are free of cost. The websites listed here are some of the best online background removal tools you can find. We'll be learning about their significant features, pros, cons, and we'll also be dropping their respective links altogether. 
Listed below are a total of 6 entirely free to use websites that are brilliant tools for removing backgrounds from images with ease: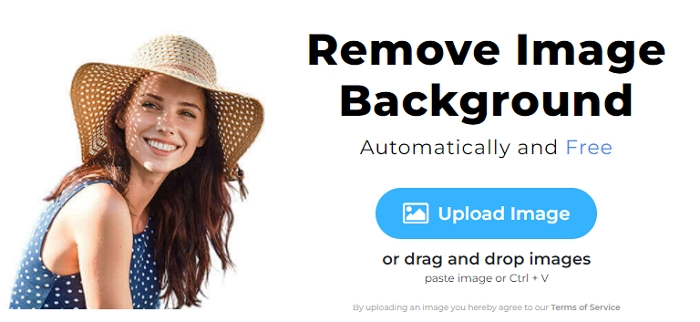 Slazzer is artificial intelligence (AI) based online tool that lets you remove background from all types of images within seconds. It does so by allowing you to take advantage of the high-level AI of the website. Slazzer lets you remove backgrounds from the photos of people, animals, products, cars, etc. The automatic background removal ensures that the process is exact and efficient. The AI of Slazzer helps detect the correct subject in any image and quickly removes the image's background, keeping the subject intact.
Compatibility: Windows, Mac, Linux (software)
Pros:
AI-based subject detection
Automatic background removal process
Support for editing multiple images at once
Cons:
No support for Windows server versions
Results can vary depending on the image in automatic background removal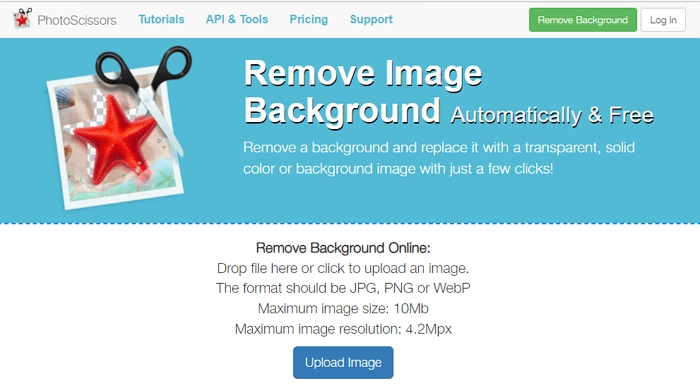 What makes Photoscissors a great online tool for removing the background of any image is that aside from removing the background of an image, Photoscissors also offers you the feature of replacing the background with a solid color or a different background in just a few seconds. Another great perk of this website is that you don't have to do anything else except upload the image. Photoscissors will use automatic algorithms to distinguish the background and the subject and provide desired results quickly.
Compatibility: Windows, Mac, and Linux
Pros:
Great for images with complex backgrounds
Extra features such as swapping backgrounds and making a collage
Easy to use
Cons:
Image size can't be greater than 10MB
Image resolution can't be more than 4.2Mpx
 Only supports JPG, PNG, and WebP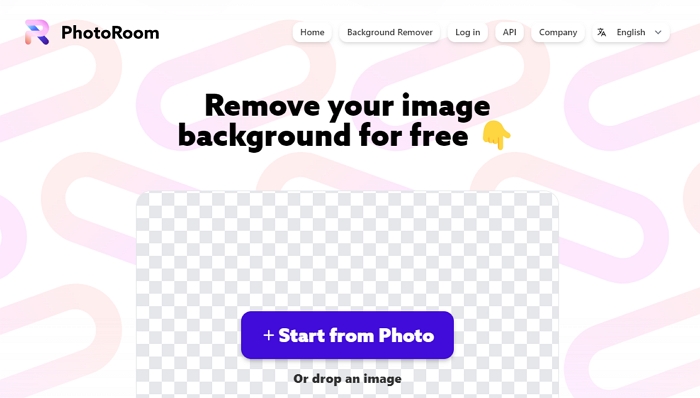 Photoroom is yet another website that lets you easily remove any image's background. It supports all types of image resolutions and dimensions, so you don't have to worry about that part. Photo room is an extremely simple to use online tool known for providing excellent results in a matter of seconds. The website's user interface is quite beginner-friendly, and the site also guides you through the steps you need to follow to remove the background of the desired image. 
Compatibility: Windows, Mac, and Linux
Pros:
Simple to use
Easy 3 steps background removal
Supports all dimension images
Cons:
Image support is limited to only JPG and PNG formats
Lack of extra features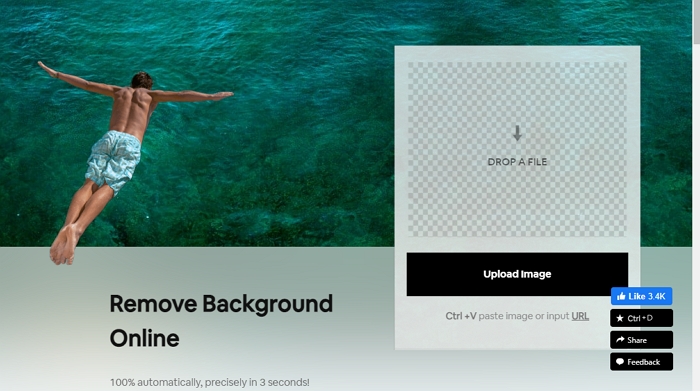 This free-to-use online tool to remove backgrounds from all sorts of images is quite powerful and easy to use at the same time. FocoClipping uses an advanced artificial intelligence algorithm to detect the foreground or the subject, distinguish it from the background and thus eliminate the entire unnecessary background with excellent efficiency. It does all that in just a few seconds. With ease, you can edit portraits, photos of cars, products, animals, real estate, and graphics in FocoClipping.
Compatibility: Windows, Mac, and Linux
Pros:
The feature of bulk background removal
 Advanced hair touch up tools ensure high-quality outcomes in portraits
Completely automatic background removal
Cons:
The maximum file size supported is just 12MB
Image resolution supported cannot be greater than 9 Mpx.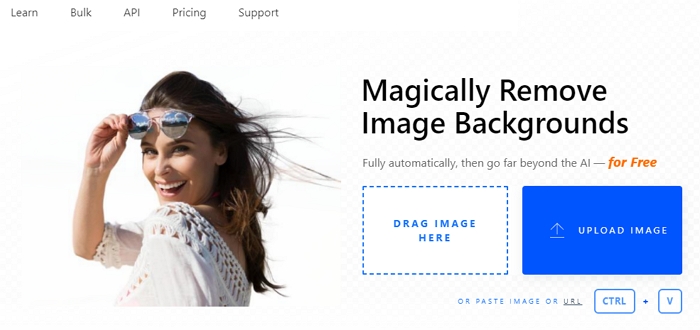 Clippingmagic is an excellent tool for those who fall on the perfectionist side and need their images to be nothing less than perfect. Clippingmagic allows you to edit your pictures using an intelligent editor after you've removed the background using Clippingmagic's highly advanced artificial intelligence. In this way, you can manually remove any leftover portions of the background that the AI failed to detect, which is unlikely to happen. It is an excellent website for eCommerce, business, graphic design, and more.
Compatibility: Windows, Mac, and Linux
Pros:
The combination of AI and manual removal allows you to attain a perfect image
The smart editor is packed with a lot of features
Support for bulk removal of backgrounds
Cons: 
Larger files take some time to process
sing both AI and brilliant editors may be a time taking process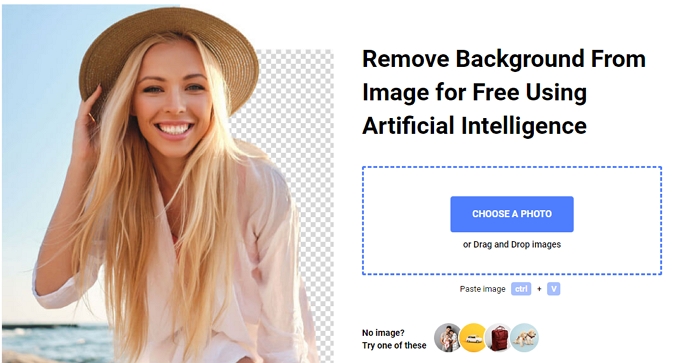 As the name suggests, Removal.ai is an AI-based online website that lets you effectively remove backgrounds from desired images. It is a simple tool that allows you to have fun with your pictures by adding several texts and effects. You can also integrate the website's API into your existing system for a quick and effective process.
Compatibility: Windows, Mac, and Linux
Pros:
Automatic detection of subjects
Smooth cutting of edges
 Excellent handling of furry edges (hair and similar stuff)
Cons:
Some images may result in low quality
 Rough-edged outcomes are possible
Free Background Remove Apps
We learned about some background-removing websites in the last section. Now it's the turn for some of the best background removing apps. Here are a total of 6 apps that you can install for removing the background of your images with ease and with efficiency:
6. Background Eraser: Superimpose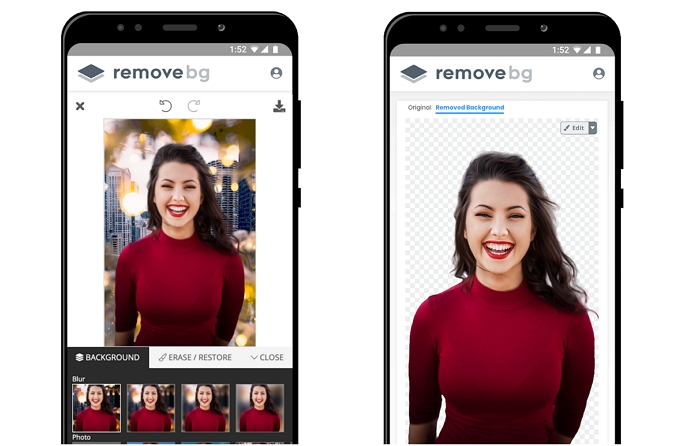 Remove.bg is the first application on this list of the best apps for removing backgrounds. It is known to provide stunning results in just a few seconds. It saves a lot of your time automatically eliminating the background, and its advanced AI allows it to do that. Aside from that, you can use Remove.bg to replace backgrounds and create ads for commercial purposes.
Compatibility: Android
Pros:
100% automatic
Support for images with universal subjects
 Free to use
Cons:
Possibility of rough edges
Quality may be compromised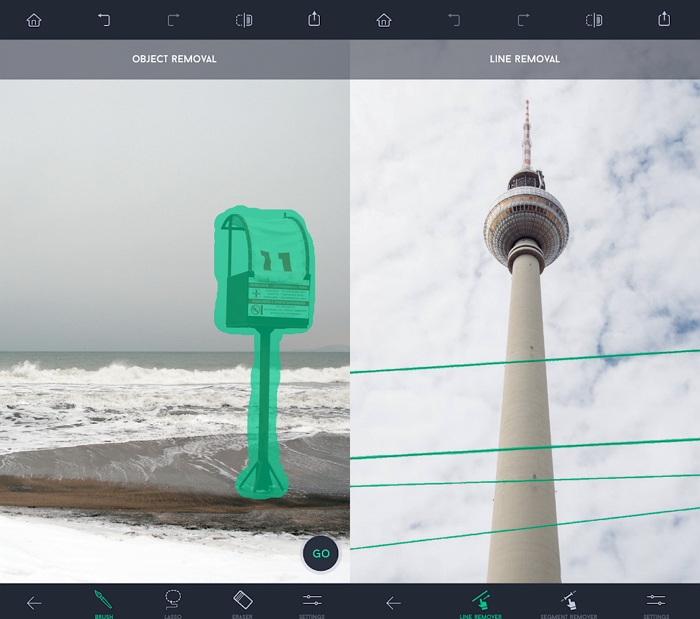 Touch Retouch is a handy tool that you can access quickly to edit out a background from any image with ease. It is an excellent tool for beginners, as this application's user interface is quite simple and beginner-friendly. There is no learning curve. Removing backgrounds from images using this tool is easy and quick.
Compatibility: Android, iOS, and Mac
Pros:
Free to use
Object aware retouching
Flexible line removal
Cons:
No version for Windows or Windows server
Not the best quality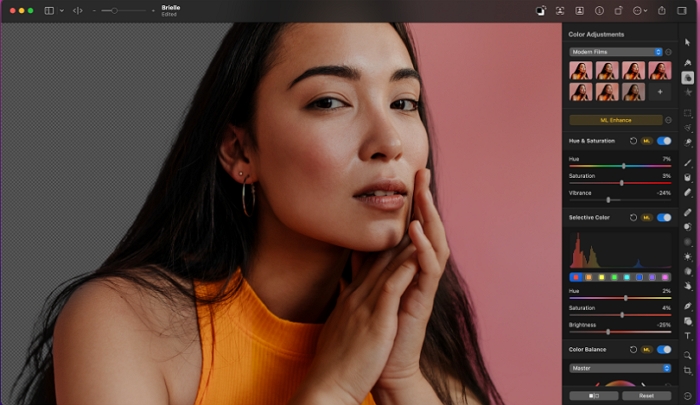 Unlike all of the other websites and apps mentioned in this article so far, Pixelmator is a full-fledged photo editor packed with premium quality features. This application offers automatic subject selection and AI-based background removal, which makes the whole process of removing background easy and quick. Pixelmator has made background removal possible with a single click.
Compatibility: Mac and iOS
Pros:
Single click background removal
Automatic subject detection
 Other photo editing features
Cons:
Not available for Android and Windows
You may need to perform manual tweaks to get a perfect result
The Ultimate Background Eraser, as the name suggests, is an Android application designed solely to remove backgrounds from several types of images. This app provides you with a fast and easy way of removing and changing the background of an image. The app also gives you a selection of backgrounds to choose from, or you can also use another image as a background.
Compatibility: Android
Pros: 
One-touch background removal
Auto erase and manually erase as well
Background retrieval
Cons:
Not available for Mac, Windows, or Linux
Only supports JPG and PNG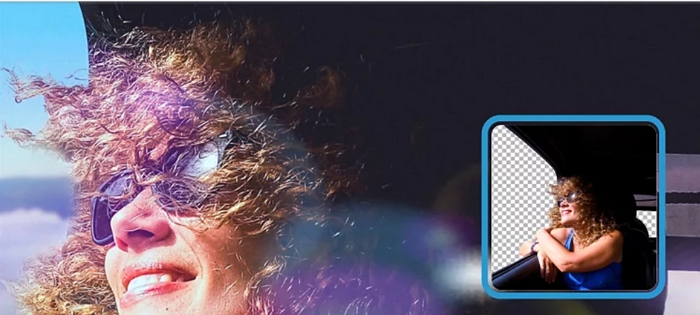 Adobe is a globally popular name and needs no introduction. Since Everyone cannot access adobe Photoshop, Adobe designed the Adobe Photoshop Express that can be accessed via mobile devices. Adobe Photoshop Fix is an excellent tool for background removal and further editing of the image. It offers quality results and is incredibly efficient at removing backgrounds.
Compatibility:  Windows, iOS, MacOS, Android
Pros:
Feature-packed image editor
Premium quality output and results
Cons:
Beginners may struggle with the learning curve of this app.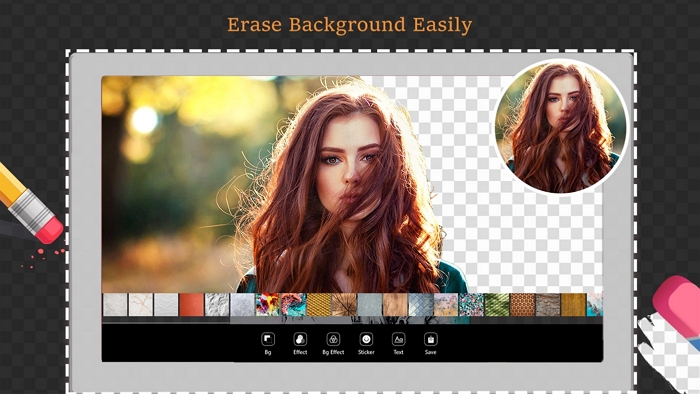 Superimpose allows you to get an image's foreground by perfectly eliminating the background in simple steps. It is an excellent tool if you're looking for an app that lets you remove the background from your images in an effective manner. You can also change the background of your photos.
Compatibility: Windows
Pros:
Easy to use the photo snipping tool
Powerful features and preset backgrounds for background replacement
Cons:
Not available for Mac and Linux
Compromised Quality
Rough edges result in some cases
Sum Up
Background removal is a simple task, yet it can get quite hard when we need a perfectly cut subject separated accurately from its background. That is precisely why in this article, we discussed a total of twelve best background removing websites and apps that can easily remove backgrounds from all types of images and provide quality results. Although some of them may tend to produce photos with rough edges and compromise with the overall quality, the real chance of that happening is relatively low. That is because all of the tools listed in this article are the best background removal tools we can find on the internet. 
No more content