Users can customize their Apple Watch's display and install various games and apps. Additionally, users can improve Apple Watch performance and productivity by using third-party apps on the device.
That's not all; the Apple Watch can also be used to download a variety of outstanding and popular games. Furthermore, for Watch OS 8 and beyond, there are a plethora of games. Many games have been tested and played on an Apple Watch. The Watch Store has a large selection of games that you can play right on your wrist. These are the ten finest Apple Watch games, both free and paid.
5 Free Apple Watch Games
Here's a list of 5 Apple Watch games that are entirely free.
4. Dare the Monkey: Go Bananas!
1.  Bubblegum Hero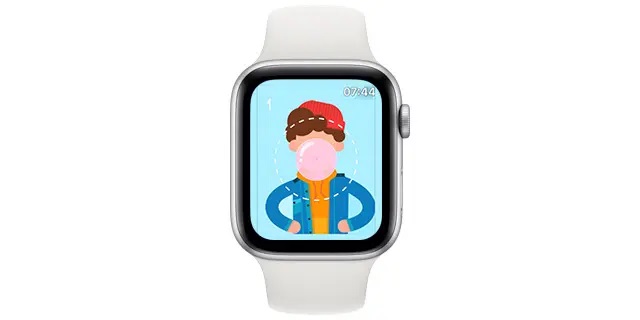 Bubblegum Hero is a fun, free game that will help you pass the time on your Apple Watch while you're on the toilet. This straightforward game can be completed entirely on your Apple Watch.
To blow a bubble, tap and hold on to the screen, then release it when the bubble reaches the dotted line. The bubble will flop if you let go too soon, and it will explode if you cling on too long. Your game will be over in either case. Bubblegum Hero is surprisingly addictive for such a simple game.
2.  Pong for Apple Watch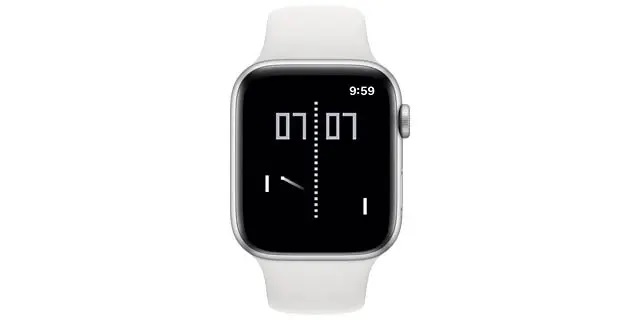 Pong is a well-known game, and this title delivers that enjoyment to your wrist. Pong for Apple Watch is a game that allows you to play pong on your wrist, as the name says. The controls are simple and operated through the digital crown, allowing perfect control in a pong game. The game is entirely free, which makes it much better!
3. Wordie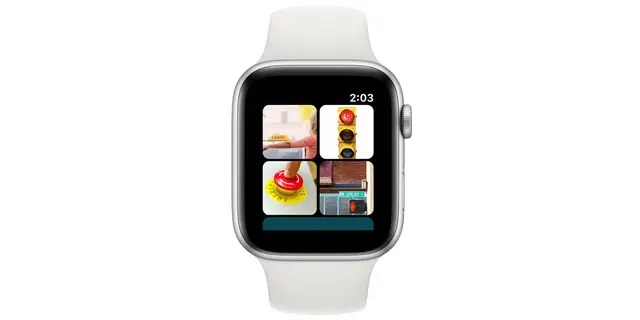 Wordie is one of the best free Apple Watch games I've ever played, and it's a lot of fun to play on your wrist. The game works like this: you'll be presented with four photographs that all have something in common, and you'll have to guess the word from the images.
Does it appear to be straightforward? It seems to be at first. However, after a few stages, you'll begin to wonder what the images are trying to hide from you. It's a fun little game, and I find myself firing it up whenever I need a break from work and want to recharge my mind.
4. Dare the Monkey: Go Bananas!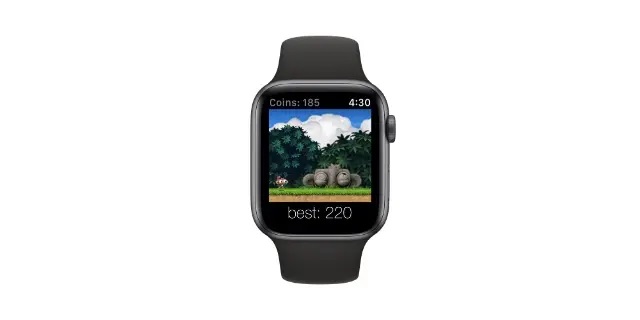 Dare the Monkey is a platformer game that you should play on your Apple Watch if you enjoy them. The protagonist is a monkey in this game, and your goal is to conclude each level by avoiding the different traps and adversaries.
Unexpectedly fun and challenging, it looks like it was designed specifically for the Apple Watch's screen and features adorable animations.
5. Infinity Loop: Blueprints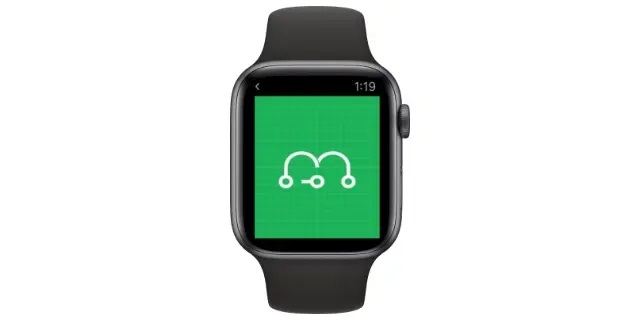 Infinity Loop, a classic puzzle game, brings the list to a close. I recall playing a version of this game in college, and then again later. It's great to see that the game is still alive and well, and that it's now available on the Apple Watch.
As the name says, all you have to do in this game is rotate puzzle pieces to form an infinite loop. Not the bad kind in software development, but the good kind, which will not cause your code to crash your machine. There are numerous game modes available, including classic mode and global puzzles. In addition, the creative lounge mode allows you to make your own Infinity Loop puzzles. Overall, this is a great game to play on your Apple Watch to pass the time.
5 Paid Apple Watch Games
Here's a list of 5 paid Apple Watch games for you to try out.
1. Pocket Bandit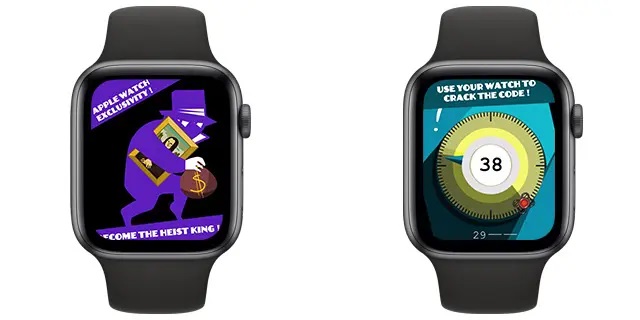 Pocket Bandit is one of my favorite paid Apple Watch games because of its superb gameplay and clever use of the watch's taptic engine and Digital Crown.
You'll be breaking into vaults to steal money, gems, and other valuables while avoiding the anti-theft systems set on some of the vaults. This is a great game on your Apple Watch to pass the time.
Price: $0.99
2. Tiny Armies
Tiny Armies is a strategy game that I enjoy playing on my iPad, and if you want strategy games as well, you should give it a try on your Apple Watch. It has several different game modes, including solitary play, friend battles, and even an iMessage app.
The game is played with simple swipe gestures, but the stages become increasingly tricky as environmental items such as lakes and mountains are introduced. Because this is a turn-based strategy game, you must plan ahead because each move has a significant impact.
Price:  $0.99
3. Rules!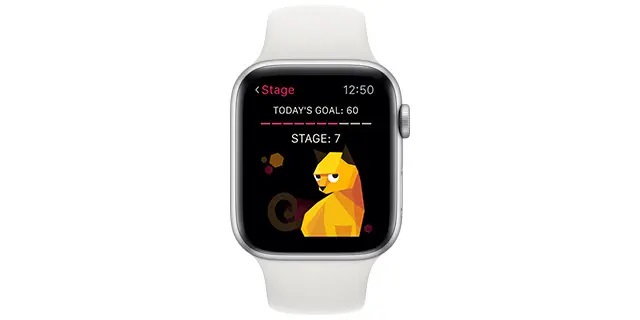 Rules! is a complex puzzle game for the Apple Watch that stimulates the brain with its engaging challenges. If you're seeking the finest puzzle games for Apple Watch, Rules! is a fun puzzle game for the Apple Watch that helps your brain improve through its exciting challenges. This game, developed by TheCodingMonkeys, was also named Editor's Choice on the App Store, which is greatly acclaimed.
To clear levels in this game, you must essentially obey rules. However, the rules from earlier levels apply to future levels as well and are referred to as "Rule 1" or "Rule 4", for example. So, to clear out other levels, you'll need to keep track of all the rules you've learned in prior levels. Needless to say, this game becomes challenging very quickly.
Price:  $2.99
4. Lifeline 2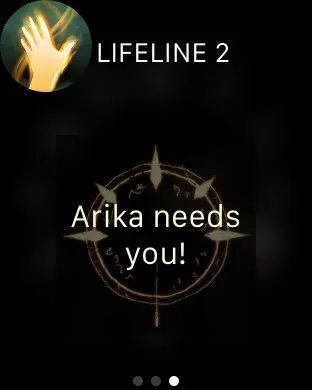 You may play another nonlinear tale game on your iPhone/iPad or Apple Watch. Lifeline 2 is the sequel to the wildly popular Lifeline series. The game has a similar feel to Timecrest, except it features better graphics, more original content, and no in-app purchases. The disadvantage is that Timecrest was free, while this would cost you a buck.
Price:  $0.99
5. Jupiter Attack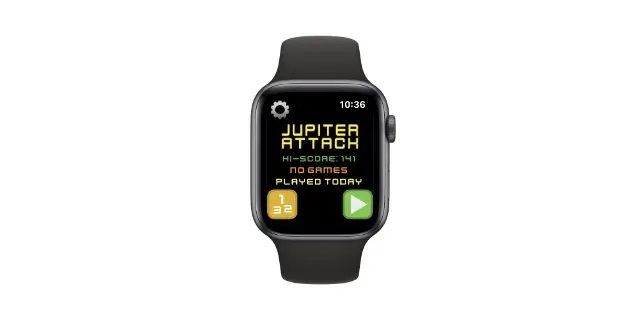 As a kid, did you enjoy playing Space Invaders? If that's the case, you'll like Jupiter Attack on your Apple Watch. You're operating a spaceship in this game, and you're up against hordes of hostile ships hell-bent on destroying Earth.
The controls are easy, and you can use your Apple Watch's touch screen and Digital Crown to maneuver your ship and eliminate the adversaries before they defeat you.
Price:  $1.99
Conclusion
Making a choice is difficult when you have so much free time and so many games to download and install on your Apple Watch.
However, here are ten of the best free and paid games that will captivate you for hours, help you develop your brain, or pass the time.
Each of these games is highly tuned for watchOS, so it's only a matter of personal preference to choose a game or two that will improve the usefulness of your wristwatch.
Of course, don't forget that some games combine multiple game types, which might be a terrific deal if you're seeking to spend money on an Apple Watch game!
No more content