Gaming world stores enough excitement to take your work stress away instantly. One such award-winning game is Arma 3, launched in 2013. It is developed by Bohemia Interactive and is a military tactical shooting game that opponents in an open-world can play. In this game, the members are free to launch their environment for combat, where they can utilize the hosting services of Arma 3.
What is Arma 3 Server Hosting?
Arma 3 has a good load of features, making it a heavy game that requires more space, RAM, etc., along with larger maps that are again hard to handle. So, to remove the extra burden from your device and make bigger maps more manageable, Arma 3 game server hosting comes into the picture. It also assists with a control panel to simplify and simplify the game's management, which is why people need it.
Renting an Arma 3 Server or Hosting Your Own?
Even if you have a top-tier gaming PC at max settings of 60 FPS, be prepared for an extra demand being asked by mods. Your rig will be sucked out of power by Arma 3 server as it uses projectile simulation, huge map, and high slot servers.
So, if you plan to host a server, you should drop the plan as your PC will find occupancy with keeping track of everything to host the entire server when you play the game. If you were complaining about lagging, it would be all the more when you start hosting the Arma 3 server.
Thus, renting an Arma 3 server is better than hosting it as it will not make your PC lag and keep it off the extra burden.
Top 6 Arma 3 Server Hosting Providers
1. HostHavoc

Editor's suggestion
With a reliable and robust control panel containing TCAdmin v2, HostHavoc provides the user with a game template that is custom designed to provide a worthy experience. The users can easily save, restore or modify their data manually. HostHavoc maintains a vast network of 10 data centers that are located globally and covers areas of Canada, the U.S., Europe, and Asia.
Pros
It provides you with an uptime of 99.9%
It gives a fantastic control panel and has servers present globally.
You get seamless support via live chat, email, or even phone.
Cons
It supports a lesser number of games.
2. GTXGaming

Editor's suggestion
Suppose you are looking for the best Arma 3 Server Hosting Providers. In that case, GTXGaming can be your answer with its user-friendly interface, high-end security, and advanced gaming features to match the level of pro players. Capturing the market for the last ten years is giving users consistency and the latest functionality, and we recommend it highly for the reputation it holds in the market.
Pros
It has a captivating control panel both in terms of looks and performance.
You can add and delete API plugins quickly on this server.
Multiple locations are available for the server, so you can always ace your game performance.
Cons
3. Citadel Servers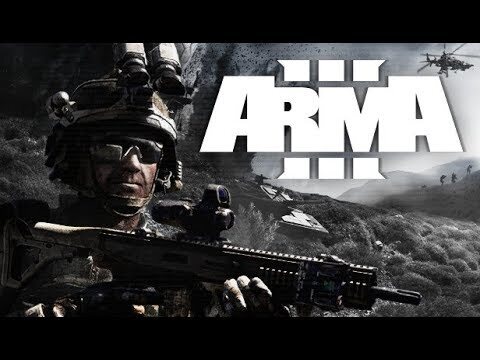 Editor's suggestion
Citadel Servers are all you need if you are experiencing continuous lags while playing your favorite game, which spoils your overall experience. It aces performance and server quality and is among reliable Arma 3 Server Hosting Providers. With a wide variety of games, you will find custom control panels that can be used for optimized configurations and unique features to make you ace your games.
Pros
It supports all DLC, allows mod installs in a click, and provides a tool for ARK Graphical configuration.
It provides global coverage and is available at an affordable price to reach out to newbies as well.
It has an ARK remote available as a built-in.
Cons
The player base is relatively low, making it mundane for new players.
4. Nitrous Networks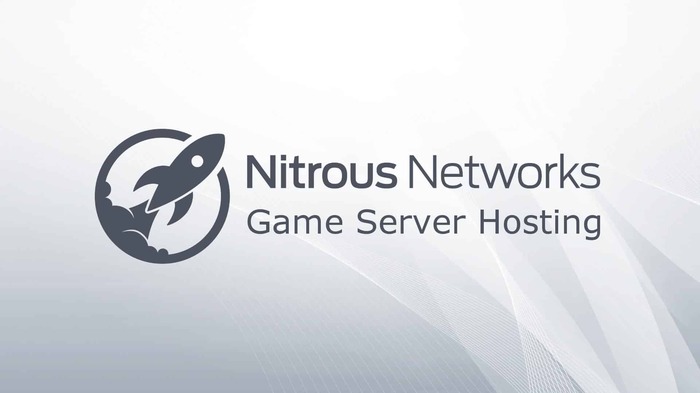 Editor's suggestion
If you are looking for high performance and reliability, Nitrous Networks can help you with arma 3 server hosting. With stable connectivity, you will get the latest and fastest storage technology in the form of an SSD. You are also safe from any DDos attacks owing to the protection from filtering PoPs.
Pros
It has hardware of 4 GHz and also provides an automatic backup option.
It offers affordable plans that can be useful for beginners.
With a 99.9% uptime, it is a reliable server.
Cons
The facility for automated updates is lacking.
5. LogicServers

Editor's suggestion
LogicServers is among powerful Arma 3 Server Hosting Providers that are reliable and fast. It provides you with setting up your account to access FTP files, the configuration of required settings, and management of the panel. You will enjoy its fantastic speed owing to its 4 GHz Processor. There is a backup and restore facility for your files that help in securing data without having any server issue.
Pros
It provides automatic backups along with global coverage in terms of location.
It has a server that is always running and offers affordable plans that beginners can use.
There is a control panel having TCAdmin support.
Cons
It lacks automated updates.
6. Nodecraft

Editor's suggestion
Nodecraft is one of the best arma 3 server hosting that the user and assists can instantly set in easy switching between game servers. The NodePanel 2 makes it effortlessly easier with its fantastic user interface, allowing you to install a server quickly in a few seconds. As you can use it on mobiles, it can use a wider audience for server management by anyone from anywhere.
Pros
There is an availability of NodePanel that is easy to use for both professional and new gamers.
It also offers powerful hardware and 32 GB ECC RAM to give you an impressive performance.
It assists you in saving and swapping between servers of the game seamlessly.
Cons
It offers a free trial only for 24 hours.
FAQ
How much does an Arma 3 server usually cost?
An Arma Server 3 usually ranges between a monthly cost of $20 - $80, which can also go higher than this.
How much RAM do you need for an Arma 3 server?
You require at least 2 GB of RAM for an Arma 3 server.
What are the system requirements of an Arma 3 host server?
There are a few minimum requirements like a 2.5 GHz CPU with dual-core, 2GB RAM, and a 32 GB space in the hard drive for an Arma 3 host server.
Conclusion
Arma 3 engages you as a superb game to indulge you in tactical shooting and combat sequences. However, you must choose the right arma 3 server hosting option to release its optimum potential.
We hope with our top 6 Arma 3 Server Hosting Providers, you will be able to lower your lagging experience, increase your speed, and choose a good data center that will assist you in enjoying the game to the fullest.
No more content