Adobe is the forerunner of software that allows easy editing and sharing of the Portable Document Format (PDF) file format. The initial version of Adobe Acrobat, version 1.0, was published in 1993 for $50 per user. Since then, many other Acrobat versions have been produced, each with its own set of features.
However, after the PDF format was standardized in 2008, a slew of new vendors have entered the market for PDF apps and software, putting Adobe in competition. Alternatives to Adobe are sought by PDF users for various reasons, depending on their needs.
This article contains a list of the Top 6 Adobe Acrobat Alternatives for 2022.
Best 6 Adobe Acrobat alternatives in 2022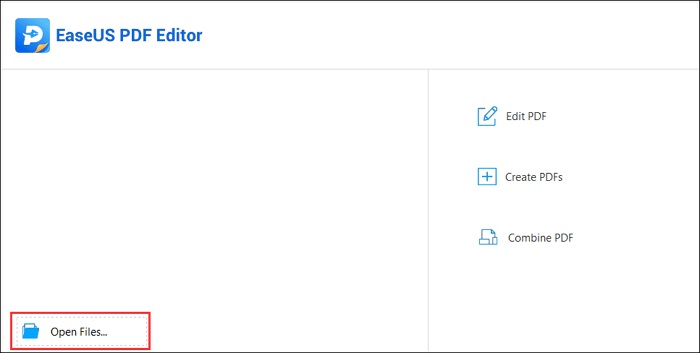 EaseUS PDF Editor is an all-in-one PDF reader and creator that makes it simple to edit PDF files. You can use this tool to produce and edit PDF files from various sources, including photos and Microsoft Office documents. Its editing features include the ability to insert, delete, reorder, extract, and crop PDFs as needed. In addition, you may quickly add a footer and header to a PDF document and page numbers.
Apart from the functions listed above, this free Windows PDF editing program will assist you in converting, managing, and securing PDF files!
Pros:
There are numerous connectors available, including Google Drive, Zoom, Slack, and others.
600+ ready-to-use PDF templates based on your requirements
Signature widgets help you collect electronic signatures from your consumers quickly and efficiently.
Collaboration on documents is simple.
It is entirely free to use
A builder that you can drag and drop
Exceptionally adaptable
Cons:
The free plan has several limitations.
On the free plan, there are fewer forms and submissions.
Price: It costs $29.95/Monthly, $49.95/Annual, $79.95/Lifetime.
Compatibility: Windows
How to use
Step 1. Launch EaseUS PDF Editor and import the PDF file you want to edit. You can click on the "Open Files..." button to do that.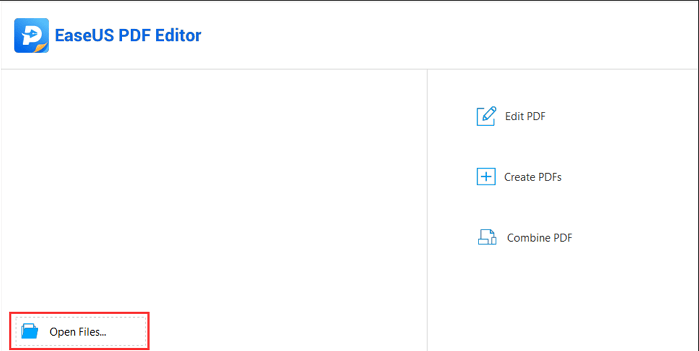 Step 2. If you want to edit the text and images in the PDF, click on the "Edit" button, and there are many options for you. It allows you to insert or remove the words and pictures freely, and you can also adjust the font, size, color of the PDF text.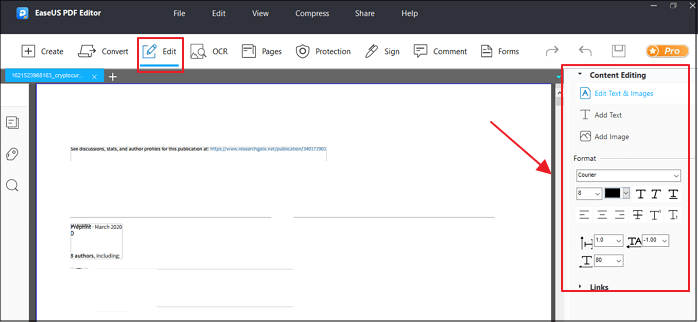 Step 3. More tools are available under the "Pages" option. This versatile software supports deleting, extracting, cropping, rotating the pages with ease. You can add many elements to the PDF, including header & footer, background, watermark, etc.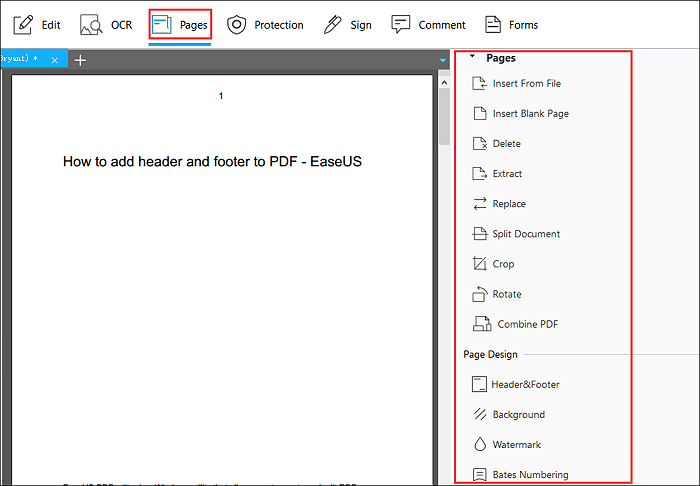 Step 4. After editing, you can choose to encrypt the PDF with a password, sign the PDF with an e-signature, or add comments to it. Then, click on the "File" button and select "Save" or "Save As" to preserve the changes you made to the PDF.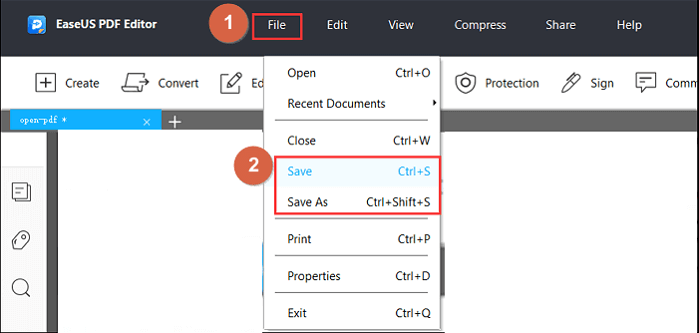 2. Soda PDF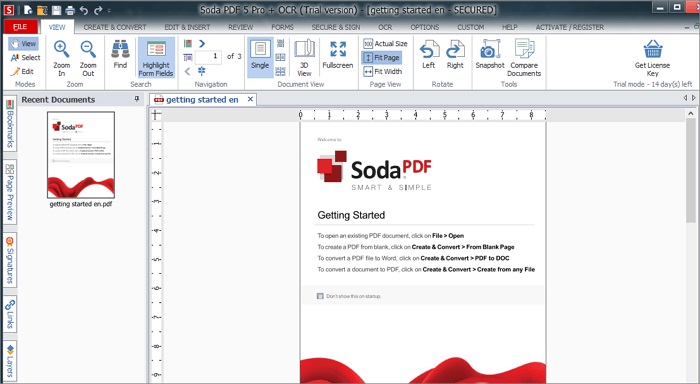 With the help of the Soda PDF editing tool, working with PDF documents becomes a breeze. It allows you to produce PDFs from more than 300 different file kinds, convert them to MS Word, PowerPoint, Excel, and other formats, and even edit the content like you would in a word processor.
Creating custom forms, adding new elements, securing and signing PDF files, annotating pages, and converting scanned documents to editable PDFs using OCR are just a few extra features. Overall, it allows you to freely modify PDF files on your Windows 10 PC.
Pros
Create your PDF form quickly and easily without the help of a pro.
You'll be able to store your document to a cloud-based storage provider.
The free version allows you to save documents without a watermark.
Cons
The free version has several limitations.
Price:
Home Plan: $48 / year
Premium Plan: $84 / year
Business Plan: $120 / year
Enterprise Edition: $159
Compatibility: Windows 10, 8, 7
3. PDF Expert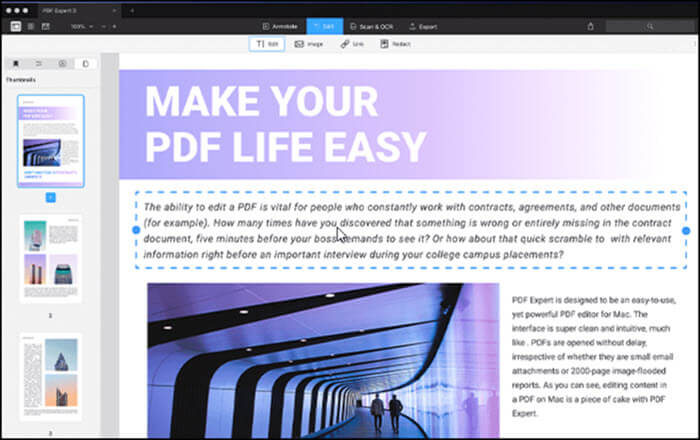 While the Preview app has functionality for managing PDF files, it cannot create new PDF files. That's when the PDF Expert comes in handy.
It's a professional PDF creator that doesn't require an editor and comes with a built-in tool for text, image, and link creation. Annotations and other professional tools are also included. This is the application for you if you need to alter PDF files in various ways.
Pros:
Read, edit, and create new PDFs with Adobe Acrobat.
Text may be readily added to PDF documents.
Use a blackout or erase tool to remove text.
Reduce the size of the PDF file manually.
Cons:
Slowly run
Crash now and then
Price:
Yearly: $79.99 or $6.67 per month
Lifetime: $139.99
Compatibility: Mac and iOS
4. Microsoft Office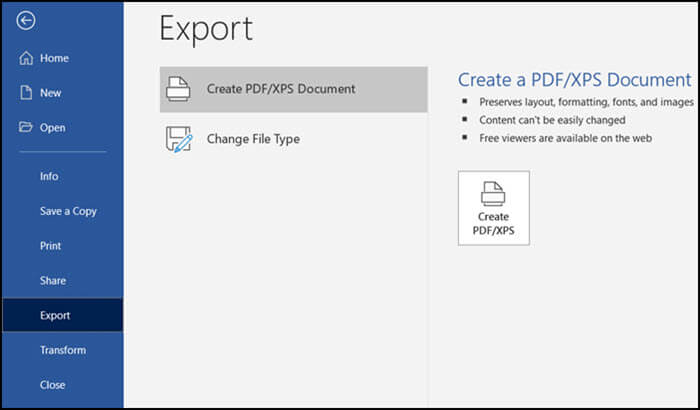 Microsoft Office Word is an excellent program for creating PDF files. It lets you add text, images, videos, and tables, among other things.
You should also ensure that the print layout is set up as if the file will be printed. The final product appears to be professional. In fact, using a sophisticated editor and then printing it into a PDF file is the proper approach to producing a PDF file.
Pros:
Create professional PDFs with these templates.
Business files should have a grammar check.
Cons:
There isn't a password lock feature.
It is not feasible to redact or delete words.
Price: It starts at $149.99
Compatibility: Windows OS, macOS
5. Smallpdf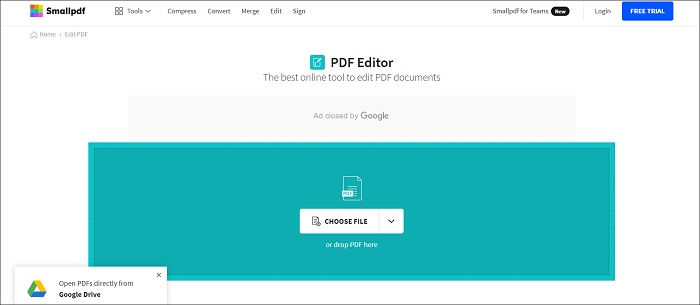 Smallpdf is another Adobe Acrobat alternative that lets you edit PDFs in a few simple steps. Smallpdf's PDF tool has a user-friendly and basic interface that makes it simple to add images to PDF files.
Smallpdf includes a free PDF editor and several other PDF utilities for fast converting PDFs to various formats. Apart from that, the most significant feature of Smallpdf is that it provides both a cloud-based solution and desktop software for editing PDFs.
Pros:
A wide range of helpful PDF tools is available.
It is both a cloud-based and a desktop application.
Cons:
This tool's free edition comes with a limited-time deal.
Price:
Pro: $9 one user monthly
Team (2-14): $7 per user monthly
Compatibility: Windows, Mac, Android, and iOS
6. Sejda PDF Editor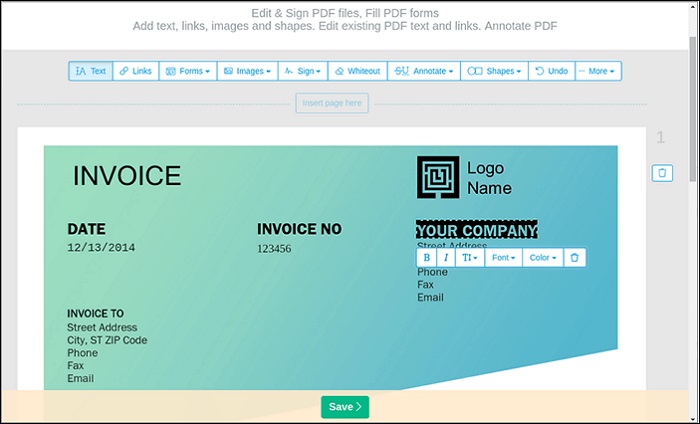 Sejda is another option. It is a free PDF editor with top-notch functionality and outstanding PDF editing outcomes. It's a full-featured PDF editing tool that can compete with Adobe Acrobat.
Users may quickly alter PDF files with Sejda PDF Editor in only a few minutes. You can add signatures to PDF files, add links and comments to PDFs, and generate fillable PDF forms in just a few simple steps in addition to editing them.
Pros:
The interface is simple to use.
There is no need to register.
Excellent and unique PDF editing features are included.
Cons:
It is costly to purchase the premium version.
There are file size restrictions.
Price: $63 per year
Compatibility: Windows, Linux, and Mac
Conclusion:
Adobe Acrobat is a full-featured program if you want to do anything with your PDFs. Not everyone, though, can afford it. The benefits and drawbacks of each program are listed above, based on the essential aspect. EaseUS PDF Editor may conduct your regular tasks and small PDF design on the free edition. This all-in-one PDF editor program will satisfy all of your needs.
Price: It costs $29.95/Monthly, $49.95/Annual, $79.95/Lifetime.
Compatibility: Windows
No more content