It is well known that Amazon provides us with a large amount of book resources that we can read and download. People with a Kindle would prefer to download these books from the Amazon store, and then transfer these books to Kindle. But how to operate it successfully? Don't worry about it. This passage will introduce two different methods to help you transfer books to Kindle successfully and effectively. One is by using WiFi to transfer books to Kindle, and the other is by using USB. Of course, we also provide a bonus - use email to transfer books.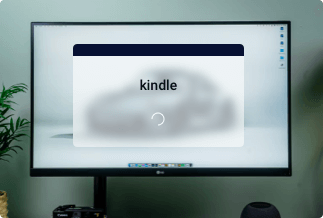 Following any way can achieve your goal if you operate every step correctly. Now, look at the specific steps.
Method 1: Use USB to Transfer Books to Kindle
The first method is to transfer books to Kindle by using USB. This method is very easy to operate. 
Step 1: Log in to your Amazon account and download the ebooks that you want from Amazon.
Step 2: Connect your Kindle device to your computer through a USB cable.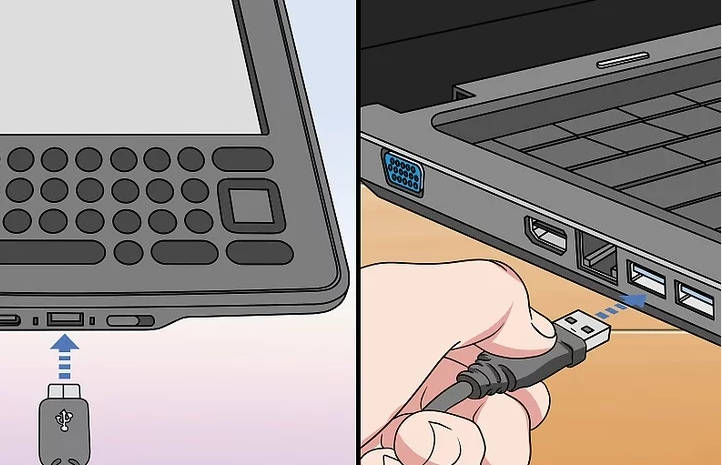 Step 3: Open the Kindle drive and check the content in your device.
Step 4: Choose the books you want to transfer to your Kindle and copy them.
Step 5: Paste the files to your Kindle drive.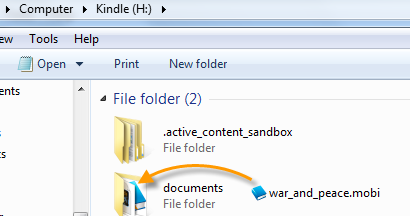 Method 2: Use WiFi to Transfer Books to Kindle
Another available way is through WiFi, but this method is only used to the situation when the Kindle is connected to WiFi.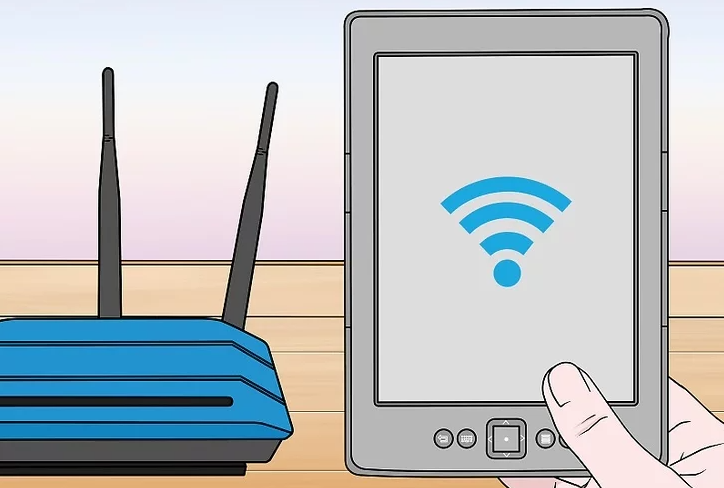 Step 1: Connect yoUR Kindle to the WiFi
Step 2: Open the Amazon(https://www.amazon.com/) in your computer's web browser. Log in to your account.
Step 3: Select the "Account & list" button on the right top corner. You can see a lot of options. Click the "Your Content and Devices" button.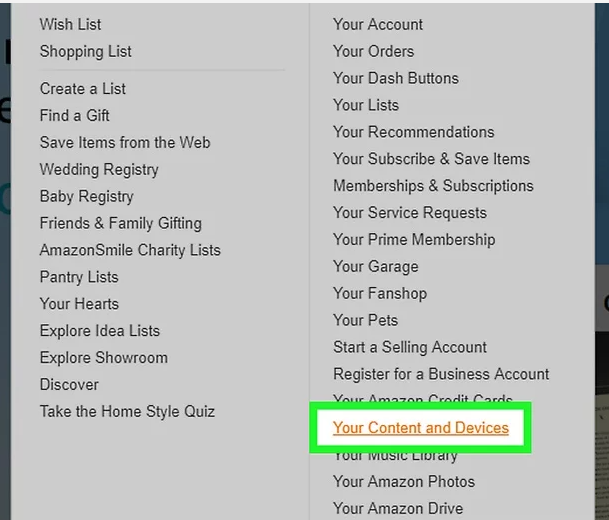 Step 4: In the displaying results, choose the desired books in the left box of the book title. And then click the "Deliver" button on the top-left position of the interface.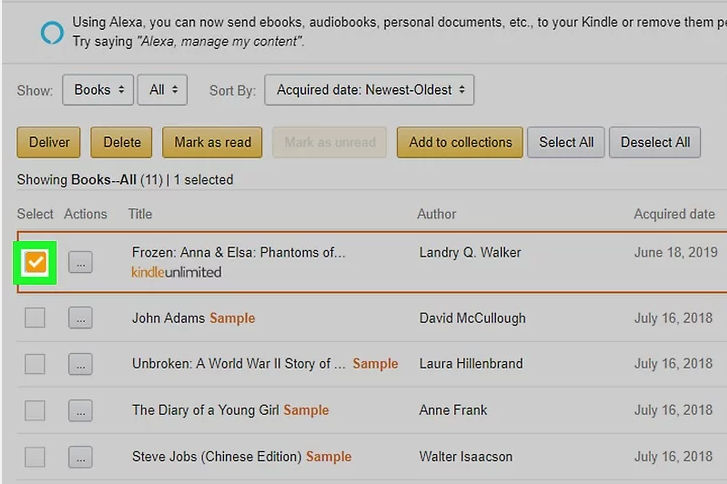 Step 5: In the pop-up notification, click the "Devices Selected" button and select your Kindle's name.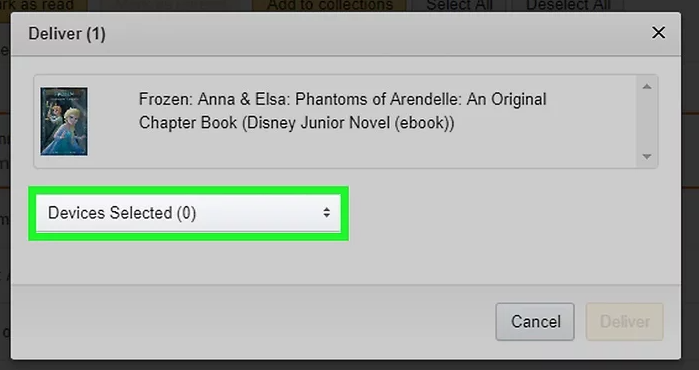 Step 6: Then click the "Deliver" button.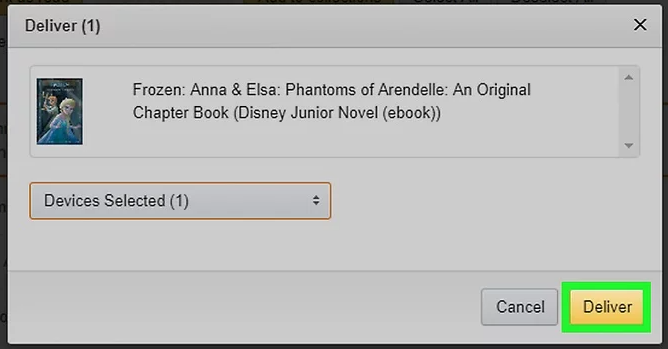 Now you have saved the books you want into your Kindle device, which is convenient to read at any time offline.
Bonus: There is another method which is also available for transferring books to Kindle - Use email. Following the first 3 steps on locating to the "Your Content and Device".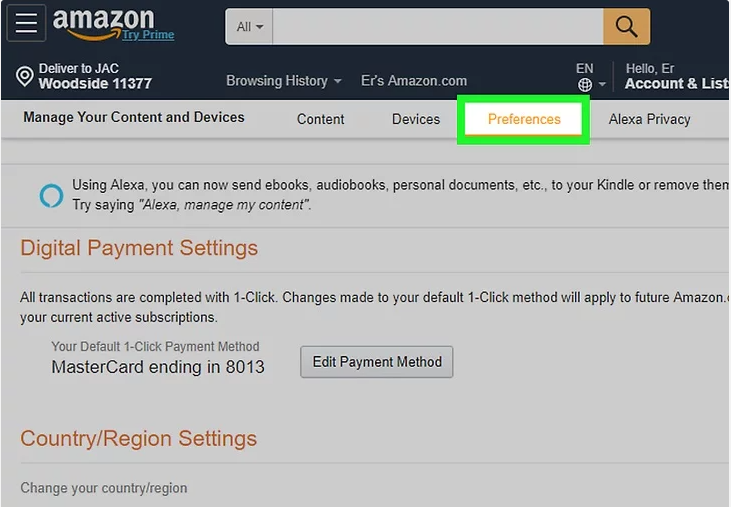 Choose the "Personal Document Settings" in the showing results.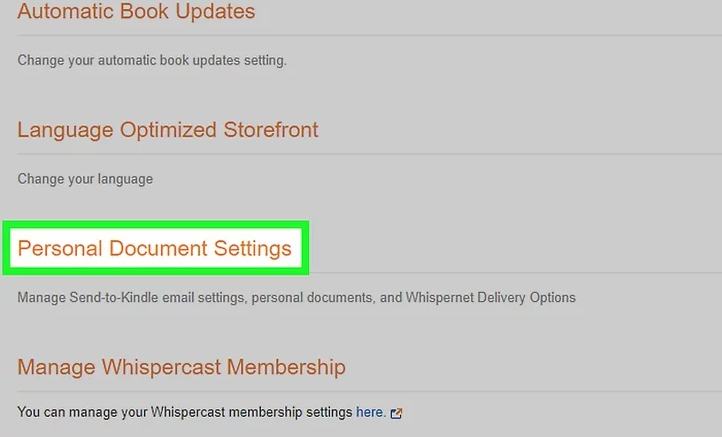 Click the "Add a new approved email address" button in the displaying options. And enter your email address into the pop-up interface.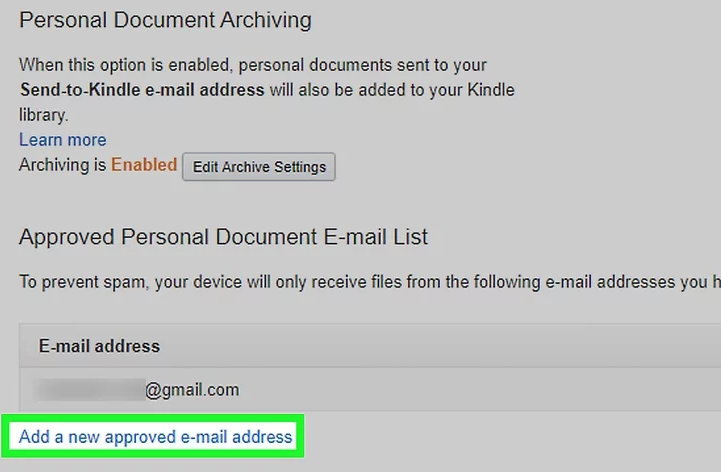 In this way, you have transferred the book to your email. Check your email box, and you will find it.
Sum Up
If you want to transfer ebooks that you bought from other platforms, like Noble, Kobo, Sony, etc., the books are usually DRM protected. So you need to remove DRM before reading. To solve this problem, you can refer to another passage about removing DRM, which provides many options for DRM removals. The Epubor Ultimate is the best among all the available software according to user's feedback. Besides removing DRM in ebooks, the Epubor Ultimate can also convert the format of the ebook. 
Price: Its Lifetime license costs $49.99/1 PC, $54.99/1 MAC.
Compatibility: Windows and Mac
Transferring books to Kindle isn't a difficult task. What you need are the correct methods. This passage introduced two different ways that you can choose from. I hope these tips are helpful for you. 
No more content