In case how to remove DRM from Sony eBooks has been a mystery to you before, this guide is just what you need. While the Kindle was introduced in 2007, Sony's first eBook Reader was unveiled in 2006. Unexpectedly, Amazon now virtually controls the market for eBook publishers. Sony leaves the US and Canada and hands all its clients to Kobo. Since March 2014, all your purchased Sony books may no longer be available from the Sony Reader Store. In this case, removing DRM from Sony books is the most strongly advised method for keeping your purchased Sony books safe and allowing you to read them on Kobo without any problems. Maybe you've been asking if there is any DRM removal software to help me remove DRM protection and convert DRM to other formats. This post will guide you on easy and safe ways to remove DRM from Sony eBooks without hassle.
How to Remove DRM from Sony eBook
The following methods are well detailed to guide you in removing DRM from Sony eBooks. Follow through to get a good idea of the procedure.
Method 1: Epubor Ultimate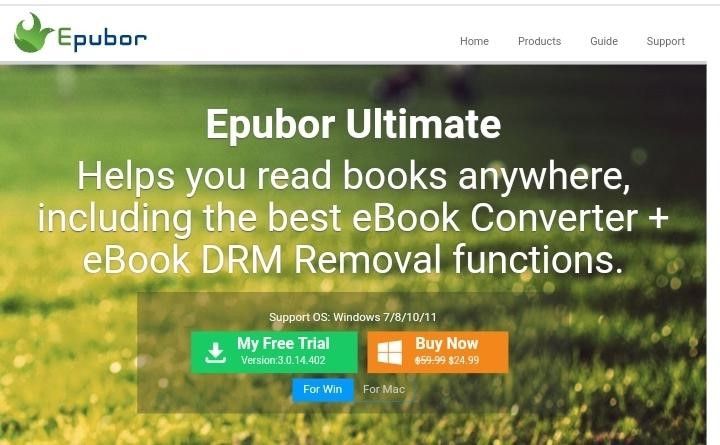 Reading is made easy by Epubor Ultimate, a very straightforward and distinctive converter. Many books can be simply converted to EPUB, PDF, or Mobi, and the books are quickly shown as they were before the conversion.
When you connect your e-Reader to a computer, Epubor Ultimate automatically recognizes it and displays all downloaded books in the left column. No special technical expertise is required to use this software. It has improved instructions and a more user-friendly interface to draw in all users. In addition, you may address and resolve PDF file-related problems using a single main interface.
The program is compatible with well-known e-Readers, Kindle Voyage, Kindle Oasis, and Kobo Paperwhite. In addition, the application supports several e-reading apps, including Kindle for PC/Mac, Adobe Digital Editions for PC/Mac, and Kobo for PC/Mac. The detailed instructions for using Epubor Ultimate to remove DRM from Sony eBooks are below.
Price: Its Lifetime license costs $49.99/1 PC, $54.99/1 MAC.
Compatibility: Windows and Mac
How to Remove DRM from Sony eBooks with Epubor Ultimate
Step 1: Sync the book with the Sony Reader( PC/MAC). Install the application, then log in with your Sony Reader account to request authorization.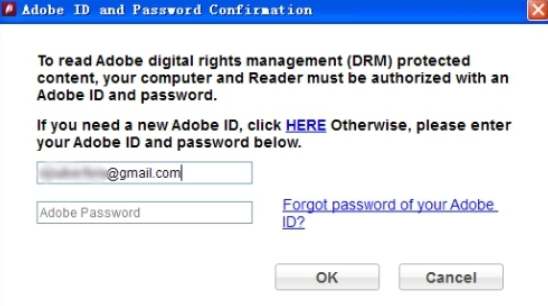 All your books are seen on the homepage after a successful login and are automatically saved in "Documents\My Books\Reader."
Step 2: Use Adobe Digital Editions to access the books (ADE).
Install ADE, then sign in using the Sony Reader authorization code from your Adobe account. Adobe Adept DRMed eBooks can only be read with ADE, and ADE also offers instructions for decrypting the books. You are prompted to choose whether you want to copy the book to your ADE library when you open a Sony book via ADE. Select "Yes."
Step 3: Remove Sony eBooks DRM
All of the EPUB and PDF books saved in the "Documents\My Digital Editions" folder will be displayed by Epubor Ultimate in the left side column. Don't worry if you can't see your Sony books; there are some ways to add them to the DRM removal program.
The window in the image below will appear when you click the "users" button in the top bar.
Next, select "Settings."
Change to the "Favorite" tab. Select the folder where your Sony books are stored by clicking "Browse" after that.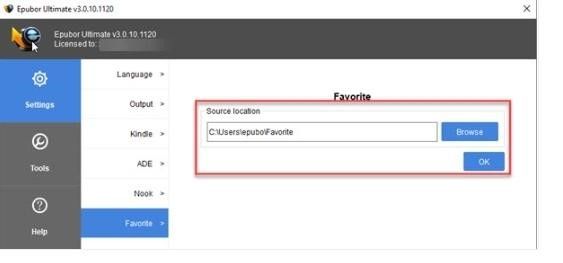 By clicking the "Favorites" button on the software's left side column, those synchronized Sony books will appear.
Step 4: Choose your Sony books and drag them into the main window; they will be immediately decrypted. The output folder containing your decrypted file will appear once you click "Decrypted." The decrypted folder's whole collection of EPUB and PDF files can be freely edited, converted, printed, etc.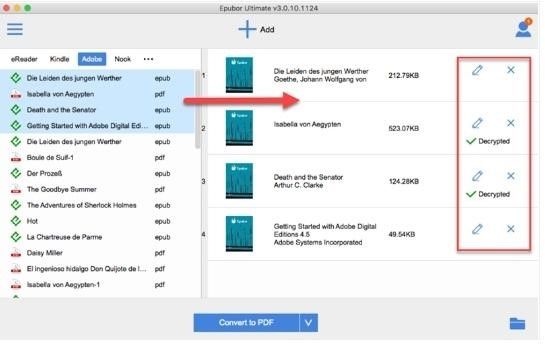 Method 2: Using PDFelement Pro
Another way to Convert DRM EPUB to PDF is by Using PDFelement pro. The primary feature of this software is the uninterrupted editing of PDF files. It used to be compared to Adobe products as being superior. Your PDF file can be converted to any Word, PowerPoint, Excel, etc. You can convert DRM EPUB to PDF using this software.
Additionally, importing the PDF file, editing it, and saving it as a PDF only takes ten minutes. Given that you have access to every control mechanism, it is not a difficult process. You can convert and remove PDF EPUB DRM in addition to being advised to convert EPUB DRM to PDF.
How to use PDFelement to Convert DRM EPUB to PDF
Step 1: Import EPUB File to the program:
The PDFelement Pro must have the source file attached. Run PDFelement Pro after downloading it. Select "File" from the top toolbar. Next, select the EPUB file you wish to convert by clicking "New" > "PDF from File.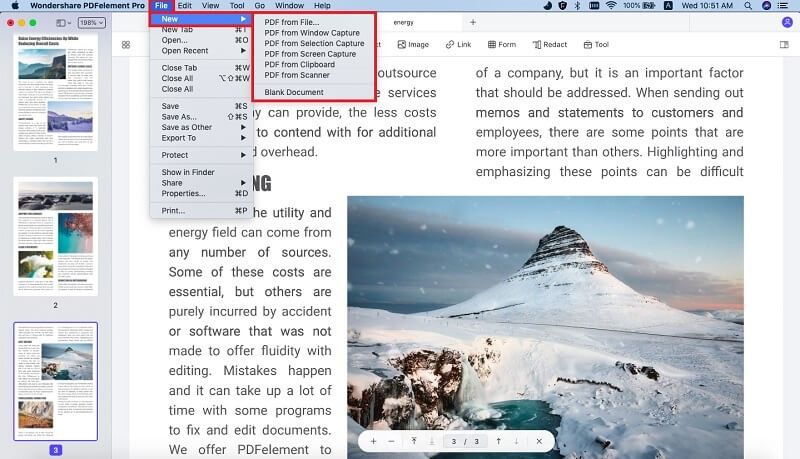 Step 2: Edit the EPUB DRM
Your requirements will determine this part. You can access the EPUB files if you want to edit them. If desired, you can decide to remove the DRM. You can edit your PDF file using various options available under the "Text" tab, including adding text and images and cropping, selecting, highlighting, annotating, watermarking, and password protection.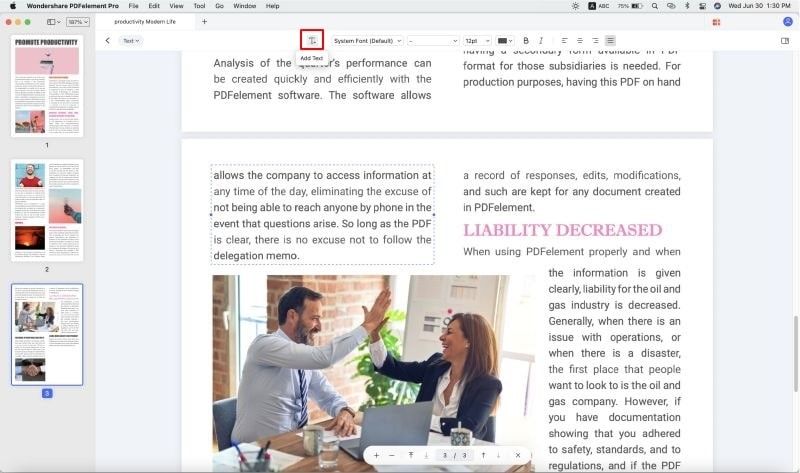 Step 3: Save EPUB DRM to PDF
This is the last action. You must save all of your previous actions to give your work a finishing touch. To save the EPUB file in PDF Format, open the "File" menu and select "Save as." The file can be stored and given a new name whenever you like.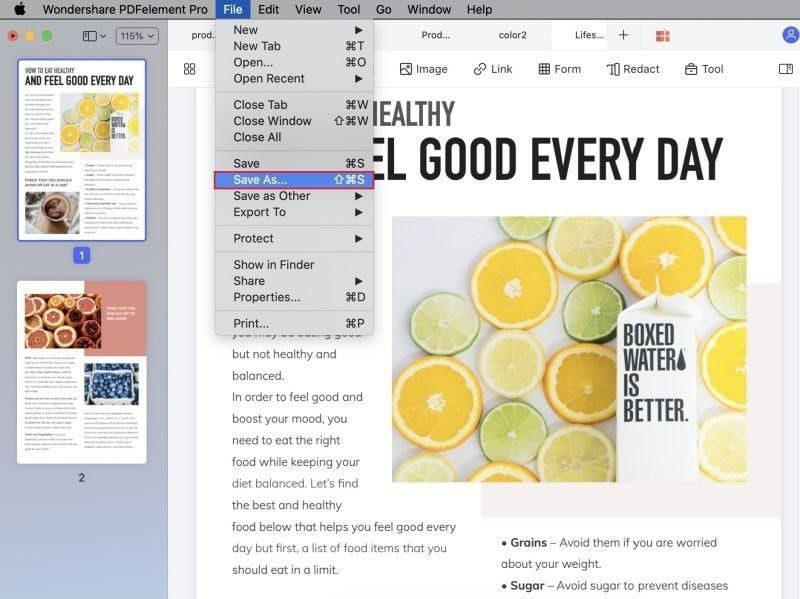 Conclusion
With the DRM removal tools listed above, removing DRM limitations is simple. Both of them are standards on how to remove DRM from Sony ebooks and are free to operate.
Compared to other programs, both DRM removal tools are fairly potent. Users can quickly remove DRM by using one of the removal methods above. However, Epubor Ultimate is highly recommended because it can handle many document formats and has an extremely high conversion speed without sacrificing quality. In addition, its straightforward and user-friendly design allows for clear guidance.
Price: Its Lifetime license costs $49.99/1 PC, $54.99/1 MAC.
Compatibility: Windows and Mac
No more content