WiFi code also called WiFi password, or WPA key, is a set of encrypted passwords which is used to protect your network from being hacked or stolen. The WiFi code consists of numbers, letters, and some special marks.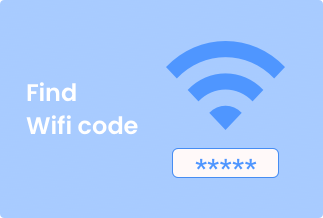 If you didn't change your WiFi code, it is usually the default password. You can check your WiFi router. There is a label which reads Wi-Fi Password: xxxxxxxx. In this case, you can enter the default code and use your wireless network.
We are usually recommended to set a complicated and hard-to-hack password, which can ensure the security of the network. So most of us will change the original default password to a more complicated one. However, this may cause some trouble for us. Imagine that if you switch to a new computer, you need to enter the WiFi code for the first time. Or if you have friends or visitors in your home, they want to know the WiFi code. How to find your WiFi code if you forget it? Well, don't worry. Keep reading this article. The post will introduce three different methods to solve your problem. You can choose according to your needs.
How to Find WiFi Password in Windows - 3 Methods
It doesn't matter if you forget or lose your WiFi code. Here I will recommend three practical and useful methods to help you find your WiFi code in Windows System. If you want to know how to find WiFi code on Mac(内链), or on Android and iPhone(内链), you can refer to our other passages about them.
Method 1: Window Built-in Tool - CMD Command
Using the CMD command is an effective way to find your WiFi code back. But this method is a little challenging to operate. So make sure you can follow every step in the following instruction.
Step 1: Right click the Windows icon, enter the "Command Prompt" in the searching bar. When Command Prompt appears, right click it can select the "Run as administrator" button.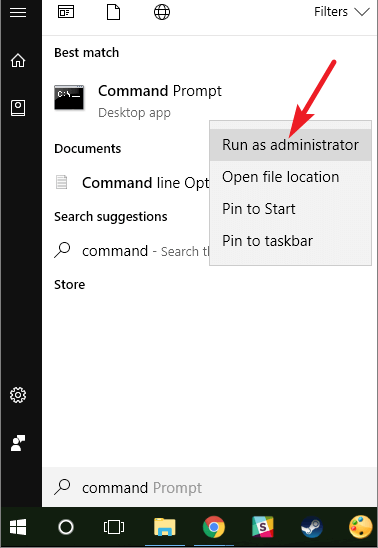 Step 2: Enter "netsh wlan show profiles" on the command line and click the "Enter" on the keyboard.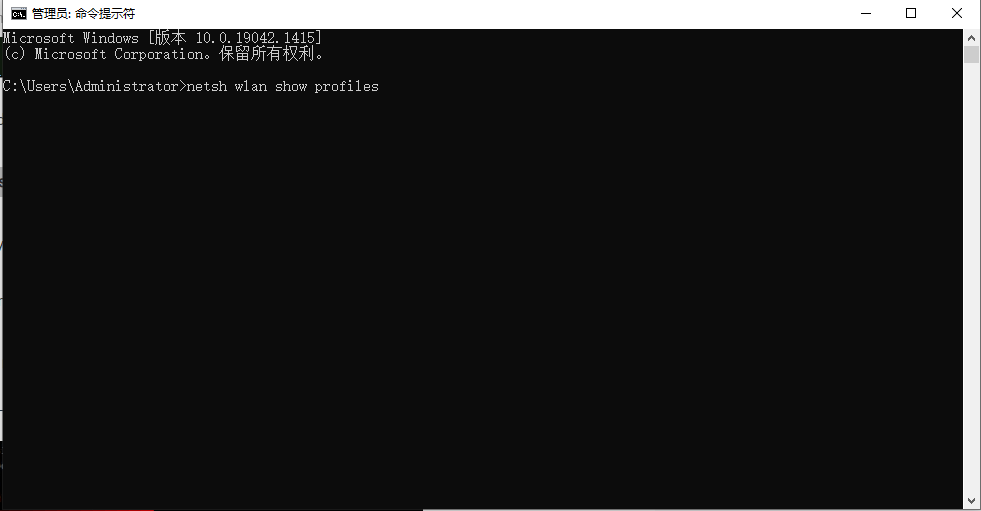 Step 3: Enter the "netsh wlan show profile name=profilename key=clear" on the command line and click "enter" on the keyboard.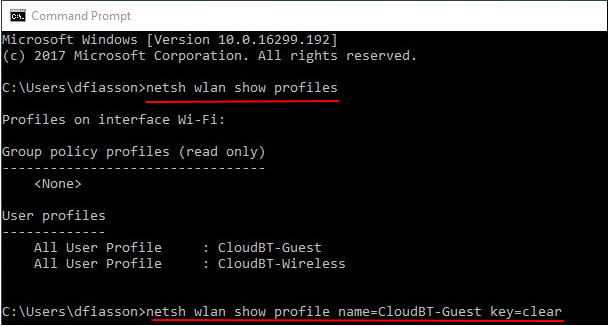 Step 4: Then, you can see an interface like this. After the "Key Content" volume, you can see your WiFi code.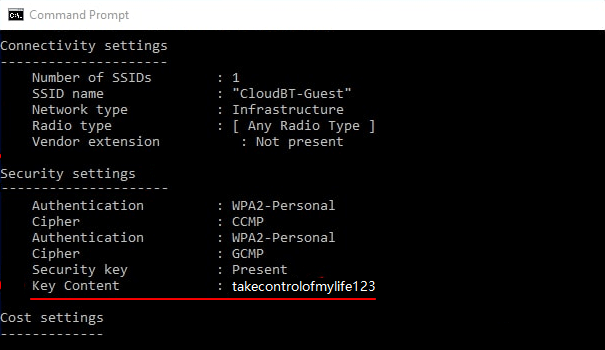 Method 2: Powerful One-Click Tool - EaseUS Key Finder
The method above is complicated and technically demanding. You can't achieve your goal if one of the steps is wrongly operated. So it would be better to use a third-party software that can finish your mission with simple steps. Here we recommend EaseUS Key Finder.
Compared with the CMD command, EaseUS Key Finder is much easier to operate. It enables you to instantly unveil your WiFi password on Windows computers with just one click. 
With multi-functions, the EaseUS Key Finder can not only be used to find the wireless password. It also has the function to recover and backup all your product keys in the Windows system, like Office, Adobe product keys, web browser passwords, etc.
Here are the specific steps about how to find WiFi code in Windows by using EaseUS Key Finder:
Price: It starts $19.95/Monthly.
Compatibility: Windows 11/10/8.1/8/7/Server
Step 1: Download and install the EaseUS Key Finder.
Step 2: Open the software, and select "WLAN" on the left side.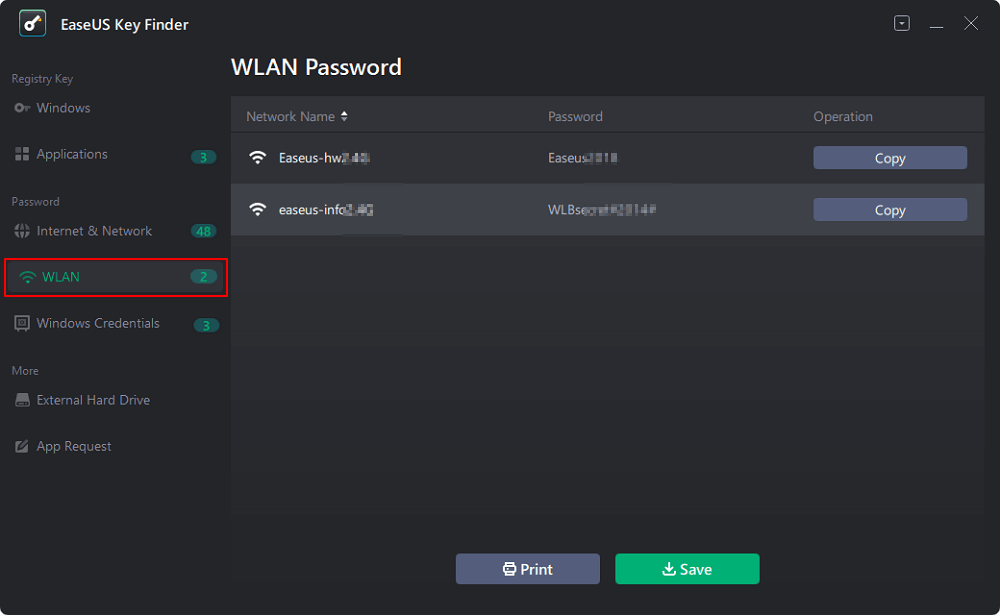 Step 3: Find your WiFi account, and you'll see the password next to your network name. You can click "Copy" to copy the WiFi code and immediately join your wireless network. You can also click the "Print" or "Save" button to back up all your WiFi networks addresses and passwords.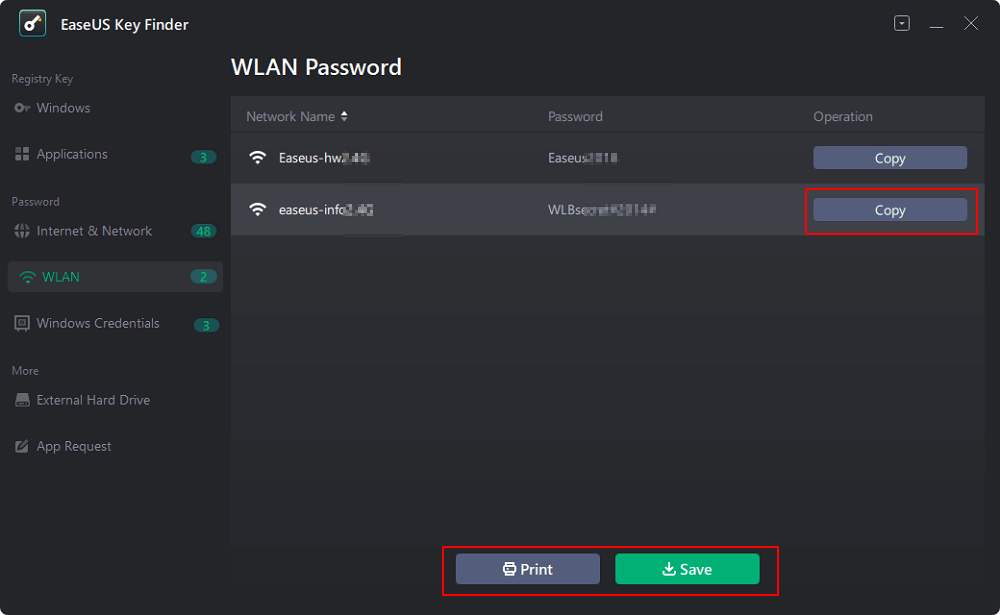 Method 3: Network and Sharing Center
Apart from the CMD command and EaseUS Key Finder, we have a third choice - use network and sharing center. You don't need to install any software. Just operate it in your Windows system. One thing you need to pay attention to is that if you use this method, we need to differentiate between different system devices. Here are the detailed steps.
For Windows 11:
Click the "Start" button, type control panel, then select "Control Panel" > "Network and Internet" > "Network and Sharing Center".
For Windows 10:
Click the "Start" button, then select "Settings" > "Network & Internet" > "Status" > "Network and Sharing Center".
For Windows 7/8:
Search for "Network", select "Network and Sharing Center" from the list.
All the steps are the same when it comes to "Network and Sharing Center".
Step 1: Click the "Network and Sharing Center" button, you will see the interface like this: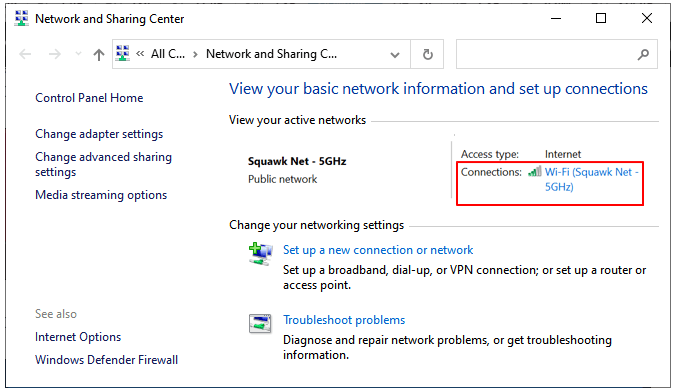 Select your wireless network name beside the "Connections".
Step 2: In WiFi Status, choose "Wireless Properties".
Step 3: Go to the Security tab, and check "Show characters". The WiFi code will be displayed in the Network security key box.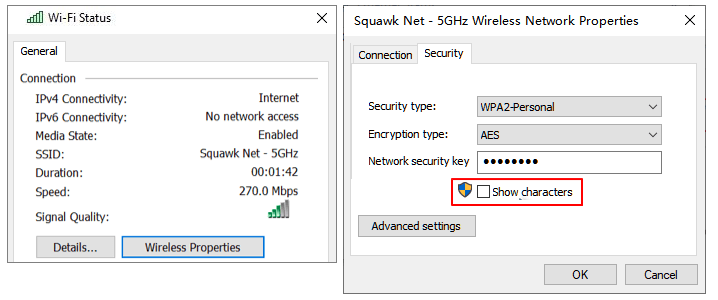 These are some available ways to find your wireless network password. You can use any one of them to find your WiFi code. But for the easiest and quickest way, we still recommend EaseUS Key Finder. You shouldn't miss it.
Price: It starts $19.95/Monthly.
Compatibility: Windows 11/10/8.1/8/7/Server
No more content