In this era of the explosive growth of self-media, recording, sharing, and watching videos have become a pervasive way of life. With the continuous development of advanced technology, our smartphones own more and more features to enrich life, and record screen is one of them. As Android smartphones, since the version of 10 and later, the screen recording feature has been implanted. So we can use the built-in function to achieve screen recording. In the country, we need to install third-party apps to record videos.
This passage will introduce how to record videos on Android devices with built-in functions and third-party apps. Both ways are straightforward to follow. 
Now let's dive into the specific operation method.
How to Record Videos on Android with Built-in feature
Note: If you want to record videos on Android with a built-in screen recorder, make sure your Android devices are version 10 or later. 
With the built-in screen recorder, you can record the screen with or without sound. Here are the steps:
Step 1: Open the main interface of your Android smartphone, and pull down from the top of the screen to open the notification panel. You will see an icon called "Screen Recorder" that looks like a camera.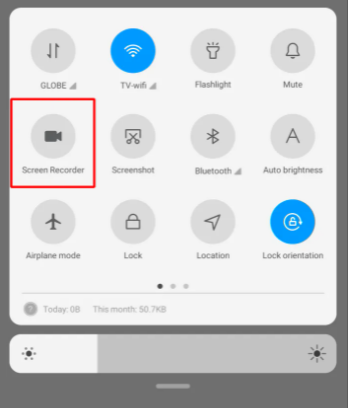 Sometimes, the screen recorder icon is hidden in multiple icons, and you need to swipe this panel downwards to find the screen recorder icon. If you haven't used the function before, you need to use "Customize" to add the screen recorder icon into the notification panel.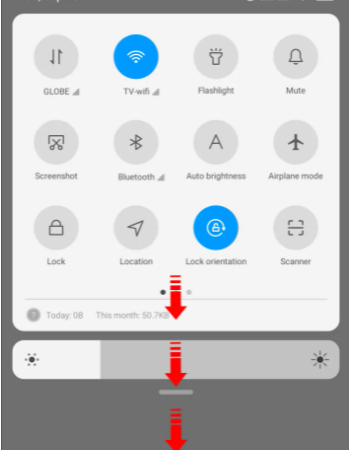 Step 2: Click the "Screen Recorder" icon, then decide whether to record audio or not and whether you would like the app to show where you touch the screen while recording.
Step 3: Click the red button to start to record screen, and the recording time will show beside the red button.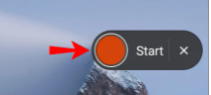 Step 4: When the recording finishes, just tap the red button to stop it. 

The video will be stored automatically, and you can find the video in your photo album/gallery.
How to Record Videos on Android with Third-Party App
If your Android phone doesn't have a built-in screen recorder, various third-party apps are available to help you do that.
Among all these screen recording apps, we will demonstrate the steps on how to operate on XRecorder, which is a user-friendly app that helps you record screen. Now, let's look at the steps:
Step 1: Download and install XRecorder from Google Play Store on your Android phone. Visit Site

Step 2: 
Launch the app.
Find and click the "Video" button.
Tap "Record" to start recording.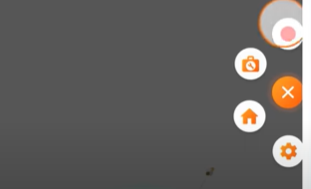 Before starting, you can choose the resolution of the video, and the audio source 
Step 3: You can see the pause and the stop icon in the notification panel during the recording process.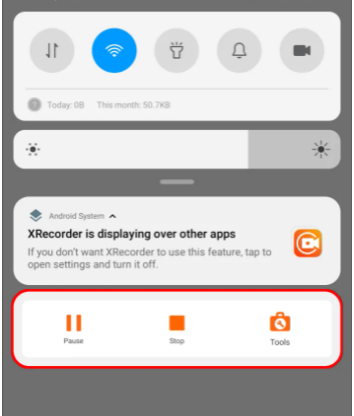 When the recording finishes, stop it, and you can find the video in your photo album.
Bonus: Simple and Smart Screen Recorder for Mac/Windows - EaseUS RecExpects
It is often the case that we need to record screens on our computers. But the fact is that almost computers don't have the built-in screen recording feature, which means we have to use third-party software to achieve that purpose. EaseUS RecExpects must be on the list for a professional and reliable screen recorder. 

Here are some functions of EaseUS RecExpects:
     ★ Record Multi-forms: this software can record video, audio, or GIT picture.
     ★ Record Anywhere: You can choose to record part or full screen, or even record multi-screens simultaneously.
     ★ Scheduled Recording: Set a start time and stop time; the software will automatically record the screen as set before. 
     ★ Edit Recording: After the recording, you can edit the length and volume, and add intro and outro according to your preference.
     ★ Flexible Output Settings: Various output formats are available, including MOV, AVI, MP3, PNG, etc.
Download it and give it a try; it is a screen recording tool that you should never miss.
Price: It starts $19.95/Monthly.
Compatibility: Windows and Mac
Wrapping Up
This passage demonstrates and reveals the specific operations of recording videos on Android devices step by step. Both built-in features and a third-party app are provided. If you think it is helpful, you are available to share the article with your friends to use the function as soon as possible.
EaseUS RecExpects is a perfect tool to record any video, audio, GIF picture with multi-functions. After recording, you can edit them according to your preference, set the frame rate of recorded footage as you want, and save it to 10+ formats, including MP4, MOV, AVI, MP3, PNG, etc.
No more content