Video speaks louder than text posts, and the audio-visual tone attracts viewers to stay and watch. Instagram is flooded with such mind-blowing video content that is really heart-touching. It introduced reels and stories where you can upload videos, and even users can make private reels. Everything on Insta is just for your entertainment, but you cannot download it or save it in your personal media library. If you are a user who prefers to download good content for a later watch, then read the article. We will show you how to screen record on Instagram and helps you to save rich content that carries special messages you want in your personal media library.
 You can access Instagram from any device you want. However, the download features are limited for every device. 
But that doesn't let you sit and watch the only option. We will show you how you can record the Instagram screen to watch and record the screen simultaneously in three different ways, including on iPhone, Android, Mac and Windows. 
Table of Content:
1. Record Screen on Instagram for iPhone - Use iOS Built-in Screen Recorder
2. Record Screen on Instagram for Android - Use AZ Recorder
3. Record Screen on Instagram for Mac & Windows - Use EaseUS RecExperts 
Record Screen on Instagram for iPhone - Use iOS Built-in Screen Recorder
Screen record on Instagram on iPhone is simple as iOS offers built-in features to record Insta reels and stories from your iPhone. If you are an iPhone owner, you must be aware of how to record Insta screens. If not, let's learn: 
To record the Insta screen, you need to add the screen record function to the control center. For that, you need to do the following: 
Open settings and choose Control Centra
Go down and check Screen Recording, and add it to the control center
Once it is added to the control center, your iPhone is ready to record the screen on Instagram. 
Step 1: Open the story you want to record.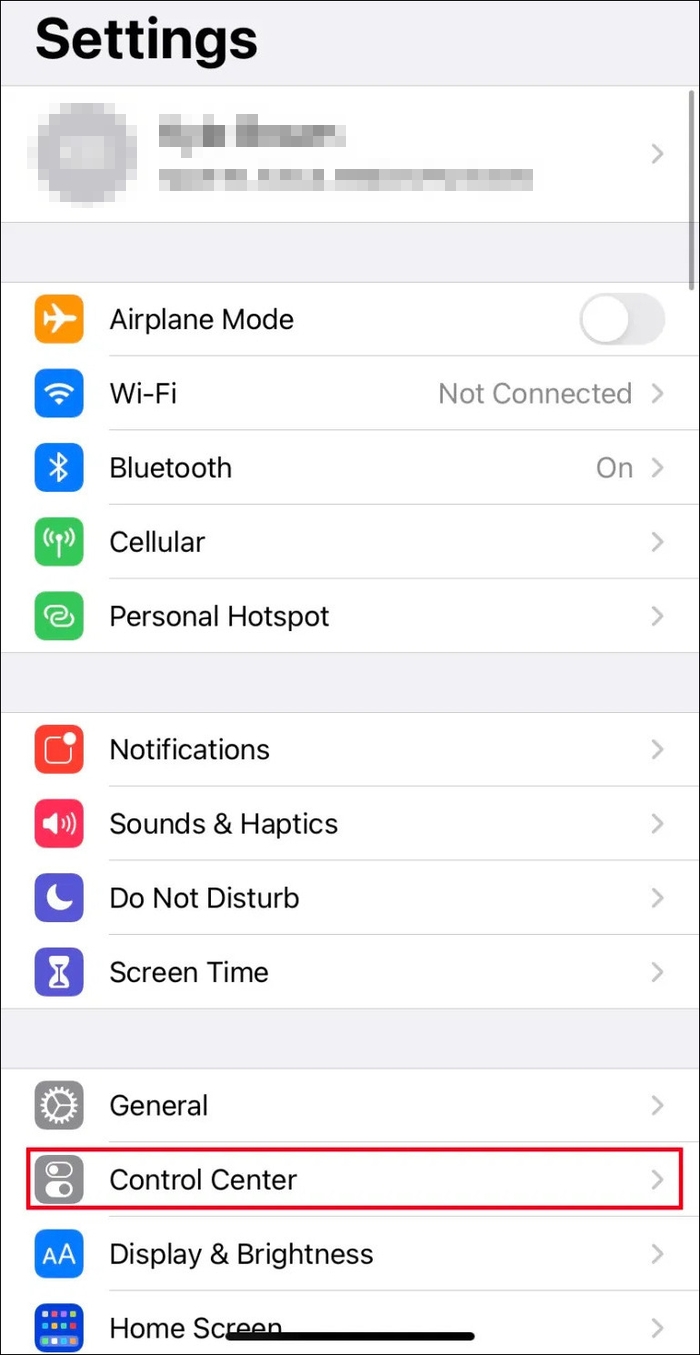 Step 2: Go down to access the Control center, click on the screen record icon, and immediately, a 3-second countdown window will start.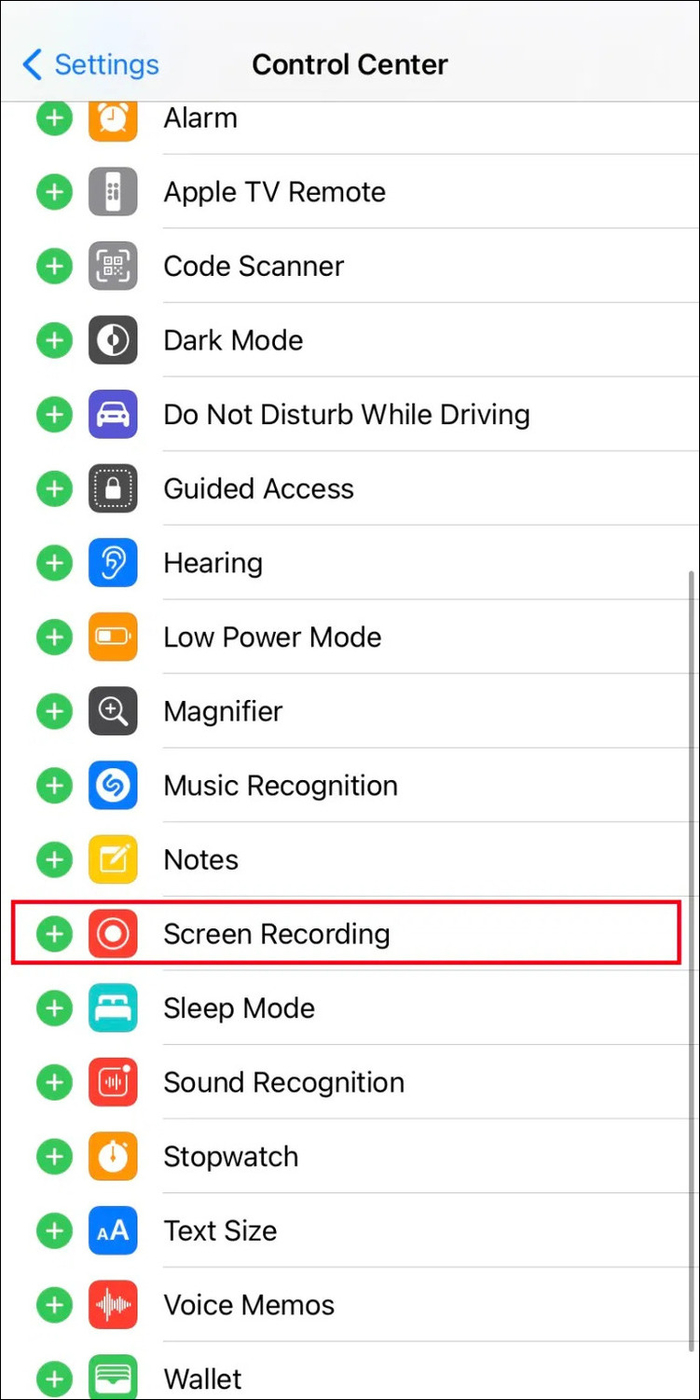 Step 3:  Once the countdown stops, the screen recording will start. Now open the story you want to record and play it.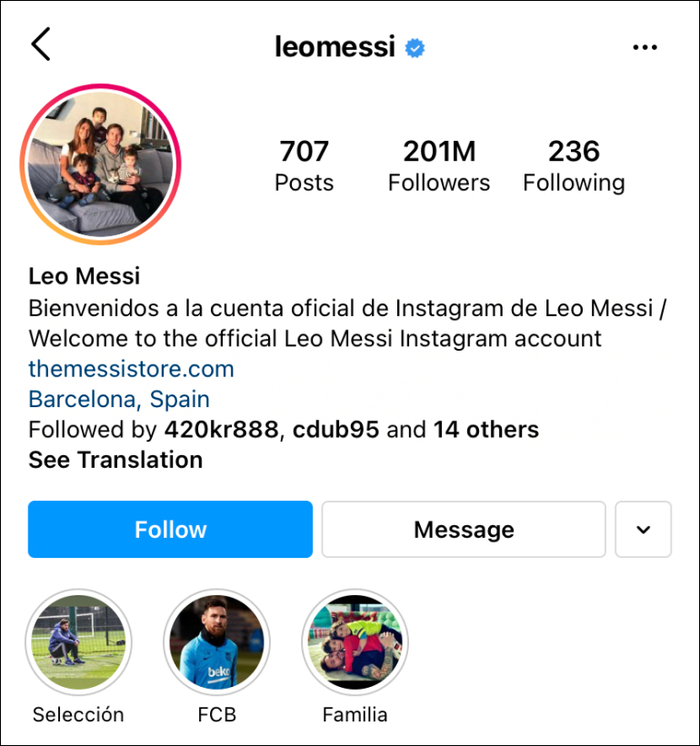 Step 4:  Once the video recording is finished, tap the red button at the top left of your iPhone screen
Tips: You can trim the video which part you want. 
Record Screen on Instagram for Android Use AZ Recorder
AZ Screen recorder for Android can record Insta screen and bring you the video clips you want to save in your library. Unfortunately, Android users are not as blessed as iPhone users, and there's no built-in feature to record Insta screens. Here third-party apps do the needful.
AZ Screen recorder provides you with high-quality screen recording for Android. Its features include screen capture, screen video recorder, video editor, live stream screen recording, and many more for its users. With an AZ screen recorder, you'll get a standard definition 1080p resolution, including a 60FPS frame rate and 12mbps speed. Effectively it can record all social media accounts to feed your requirements. 
Let's show you the steps of screen recording on Instagram using AZ Screen Recorder. 
Step 1: Install AZ Screen Recorder on your phone from the play store. Visit Site. 
Step 2: Open Instagram
Open Instagram video content you want to screen record.
Step 3: Click on the recording icon.
The red camera icon will appear on the side of your screen; tap on it to start the recording.
Step 4: Click to Stop 
Once your recording option is done, click on the Stop button. 
At the bottom, there's an option to edit the recording. If you want to edit, you can use it. Then, later save the content or share it on your other social media profiles instantly. 
Record Screen on Instagram for Mac & Windows - Use EaseUS RecExperts
As soon as Instagram lets you access through Windows, you can enjoy every oz of the app. The screen record option on Windows is vast as EaseUS Screen Recorder software is always assisting you in smoothening your efforts to record a screen on Instagram and save it from enriching your personal media collection. The most innovative software offers convenient features that you can avail and enjoy on all the social media sites to record screens, download videos, etc. To eliminate the drawback of Instagram, you need to install an EaseUS Screen recorder and relax; the tool will do the rest. The software is compatible with Windows and Mac and serves quality recording with standard resolution and audio sounds.

Why should you use EaseUS? Because it offers all the handy features that meet the current social media parameters, you can avail of the high-end functionalities to cater to your needs. So let's check what it has in its bucket.
Main Features: 
Record partial or full screen, the choice is yours, and the tool will act accordingly
Extract audio from video file option is included 
The webcam recording option is available 
You can create GIF after capturing the video
You can schedule your recording, and the tool will start recording automatically
For multiple file recording, auto-split and the auto-stop option is available 
Take a screenshot with the software
Trim, cut, or adjust the length of the video with its primary editing option
Supports 10+ file formats for output 
A simple tool with great functionalities EaseUS screen recorder records the online classes, zoom meetings, video tutorials, gameplay, and many more to cater to the current demand, especially the remote work culture. 
Price: It starts $19.95/Monthly.
Compatibility: Windows and Mac
Social media bees can also take the advantage to record Insta screen to capture favorite video content. How? Let's show you: 
How to record screen on Instagram using EaseUS Screen Recorder?
Because the software is applicable both for Windows and Mac computers, we will take Windows as example.
Step 1. Run EaseUS RecExperts on your Windows. If you want to capture everything on your screen, click the "Full Screen" option. This is a perfect choice when playing the streaming video in full-screen mode.

Step 2. Alternatively, you can opt for "Region" to record the specific area if you want to play the streaming video in a window.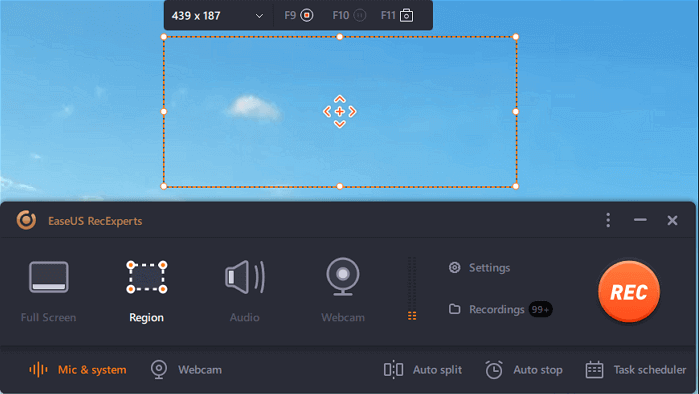 Step 3. Now, you can hit the "System sound" button to choose the sound source you prefer and adjust the volume. Upon that, click "REC" to start recording.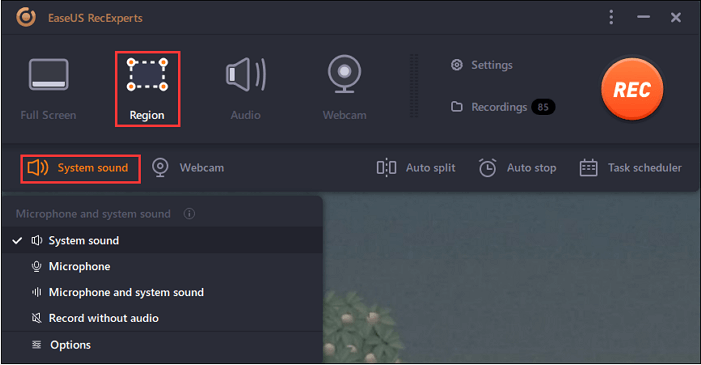 Step 4. When the recording is ongoing, you'll see a toolbar floating on the screen, which you can avail yourself of to pause or stop the recording process.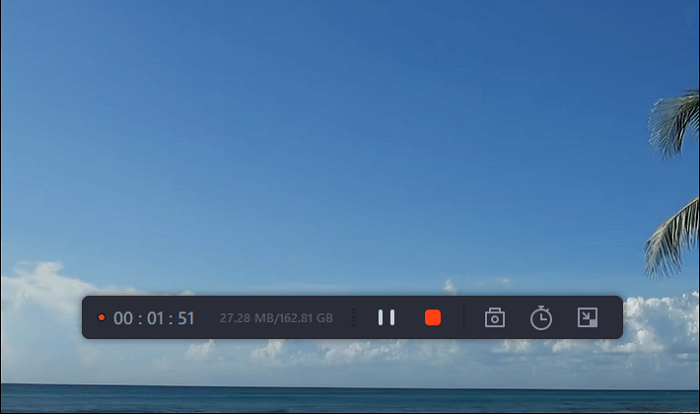 Step 5. Once you are done with the recording, click on the red stop button and then your captured video will be automatically saved on your device. You are also allowed to view the recording and utilize tools for trimming it, extracting audio from it, or adding an opening and ending section as the built-in media player appears.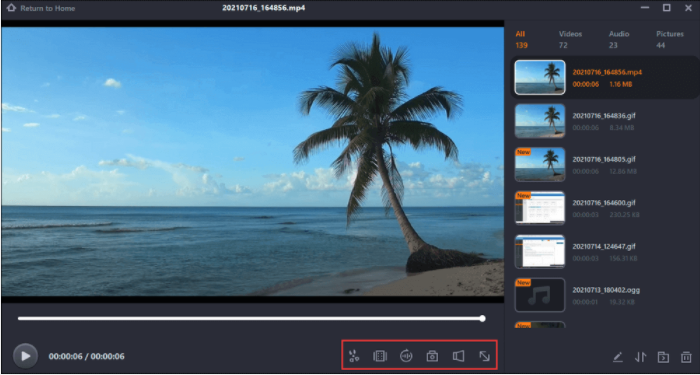 The Bottom Line
The video content of Instagram comes in different genres. And as per your taste, you will watch and want to save it. We have mentioned the three ways to screen record on Instagram so that you should not miss any video narrative to store in your personal media collections. Among them, EaseUS RecExperts will give you an excellent using experience. We hope you understand all the methods and apply them soon to record the screen of your Instagram account. Enjoy!
Price: It starts $19.95/Monthly.
Compatibility: Windows and Mac
No more content