Mobile Legends is a fun and thrilling MOBA game played on mobile devices where your goal is to bring down your opponent's base while upholding yours. This is a team game, and you will find the need for effective communication between your teammates to develop a good plan or strategy to protect your base. However, you may find it extremely difficult to concentrate on playing the game on the one hand and strategizing with other team members simultaneously when you play on the small screen of your smartphone. However, if you could instead switch your gameplay to a larger screen and learn how to play Mobile Legends on PC, you could strategize better and have an overall experience that would undoubtedly make a difference.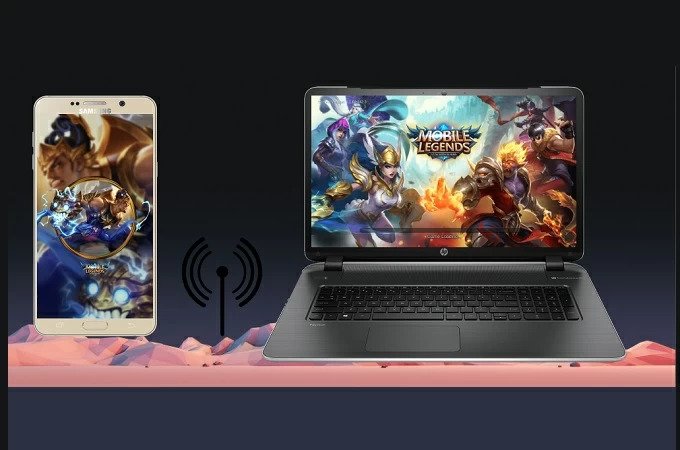 Premises to play Mobile Legend on PC
Premises of game helps users to understand the design of the game and how the game developer or developers use things to develop the story of the game inside. Here are small props to the large team; all will include included in the Premises list. Let's check out the Premises of Mobile Legend
Your central premise to playing Mobile Legend is getting together as a team where you strategize to destroy the opponent's base.
Sticking with your allies till the very end to keep your teammates alive and strong in battle
Multiplayer online battle arena
No hero training to level up.
No pay to play (p to P) angle
Match decided based on skill ability and strategy.
Roles define the purpose of heroes; heroes are divided into assassins, tanks, sharpshooters, fighters, mages, and support.
Based on current ranking, player matching is done; ranks are elite, master, grandmaster, epic, legend, and mythic.
Different modes of the game; classic, arcade, brawl, shadow brawl, magic chess, mayhem, death battle, mirror
How to Play Mobile Legends on PC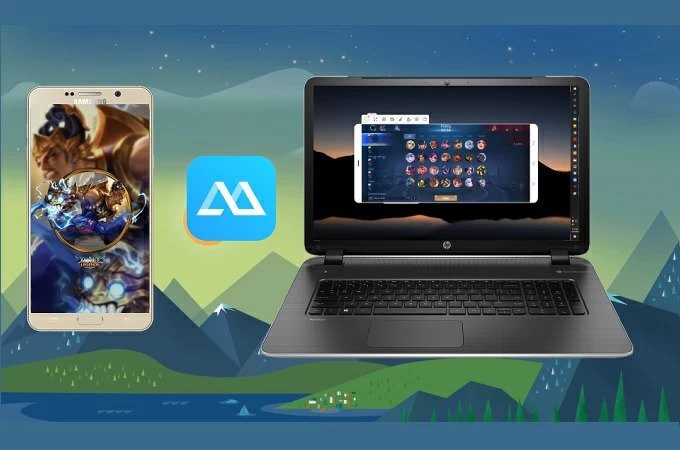 The best way to play Mobile Legends on PC is by using the program ApowerMirror. It has been specifically designed to help users of iOS and Android mirror their mobile devices on their PC. It can also help you control Android devices by using a mouse and a keyboard, apart from being packed with built-in tools useful for gamers. With its advanced features and functions, you can easily play the game you want for personal entertainment. You can add audio when you are streaming the game or interact with other players during the play. If you are a hardcore gamer and want to try various kinds of screen activities like screen capture, mirroring, screenshots etc., Apowermirror could be the best pick among the rush.
Price: It costs $39.95.00/Yearly, $59.95/Lifetime.
Compatibility: Windows
Step by step guide:
You can mirror the gameplay and then kick start the game. Here is the process on how to play Mobile Legends on PC: 
Step 1: Get the ApowerMirror app on your device by going to the official website and clicking on the download button.
Step 2: Once you have launched the program, you need to connect your phone to your computer. This can be done by using a USB cable.
Step 3: You need to go to Settings > Developer Options > USB Debugging. This will activate USB debugging and MTP on your phone. If you have a Samsung device, you will find MIDI instead of MTP under USB configuration, but they amount to the same thing.
Step 4: Give it a few seconds till your phone gets recognized. As soon as it gets detected by your PC, a pop-up window will appear on your phone screen that will seek permission. 
Step 5: Click on Start Now which will mirror your phone to your PC and allow controlling it from here.
Wrapping Up
If you wish to play Mobile Legends on PC, the most practical and easiest way to do so is by using the ApowerMirror program. This is also your best choice because, with the help of ApowerMirror, you can also save on a lot of time you would have otherwise spent on configuring and setting up the applications. So go ahead and enjoy your gaming strategy by effectively communicating with your teammates as you use the mouse and keyboard instead of the screen directly. Stream and play your game directly on your PC now and also get the opportunity to take screenshots of your gaming as and when you feel the need with Apowermirror software.
No more content