Because M.2 SSDs are speedier, many users prefer to use them to run Windows OS on their computers, even though they are more expensive than 2.5-inch SSDs. It's simple to get insufficient disc space warnings when using an M.2 SSD with a small storage capacity. When your hard drive runs out of storage, you should upgrade to a larger SSD and move everything to it to gain more storage space and a faster boot time for a better user experience.
This post will go over the features and functions of EaseUs Disk Copy, the industry's best M2 SSD cloner.
EaseUS Disk Copy - Professional Disk Cloner
Drive cloning can help you avoid the tiresome task of reinstalling Windows and all of your software, whether you want to clone a system disc with Windows OS or a data disc to M.2 SSD. You can clone an SSD or HDD for various reasons, including disc upgrades, system migration, data transfer, file backup, etc.
EaseUS Disk Copy provides a large cloning capacity and advanced cloning capabilities. It can effortlessly clone SSD to M.2 SSD without the copied HDD failing to boot issue that other disc cloning software can cause.
Features
Windows 11 is fully supported.
Disk cloning software that is both safe and simple to use
Migration to SSD storage is fully supported.
New discs are automatically detected and prepared.
Cloning options include full disc and partition cloning.
Cloning technology that works on a sector-by-sector basis
During cloning, resize and rearrange partitions.
A WinPE compliant boot disc creator is built-in.
A limited free version is also available.
There are some excellent pricing alternatives available.
Functions
Data Security: In most cases, the disc cloning software - EaseUS Disk Copy - will reproduce everything. And it just replicates the original in its entirety on a new drive partition without altering any existing data; everything remains identical to the original.
Disk Cloning & Migration
As the name implies, one of EaseUS Disk Copy's primary functions is copying an existing disc to a second disc. This can be done either through a disc imaging process that replicates the entire disc 1:1 or by copying only chosen partitions.
Time-Saving: Unlike typical disc copy software, this free program's clone hard drive utility allows you to replace an outdated smaller hard disc with a newer, larger hard disc without reinstalling the Operating System and apps. It will help you save a considerable amount of time.
EaseUS Support
For Disk Copy 4.0, EaseUS provides a comprehensive and informative support portal that includes an online user manual, knowledge base, video lessons, a FAQ area, and the ability to contact the EaseUS support team through email or live chat as necessary.
Price: It starts $19.90/Monthly.
Compatibility: Windows

EaseUS Disk Copy Pro Review – Best Disk Cloning Software You Can Use
How to Use EaseUS Disk Copy to Clone M2 SSD to Another SSD
Prior Notice:
The "Sector by sector copy" requires that the destination disk's size be equal to or greater than the source disk's. Uncheck this box if you want to clone a larger hard disc to a smaller hard disc.
Take caution because all data on the target disc will be deleted.
Step 1. Choose this disc as the source disc under "Disk Mode" and click "Next" to begin copying/cloning an entire disc to another.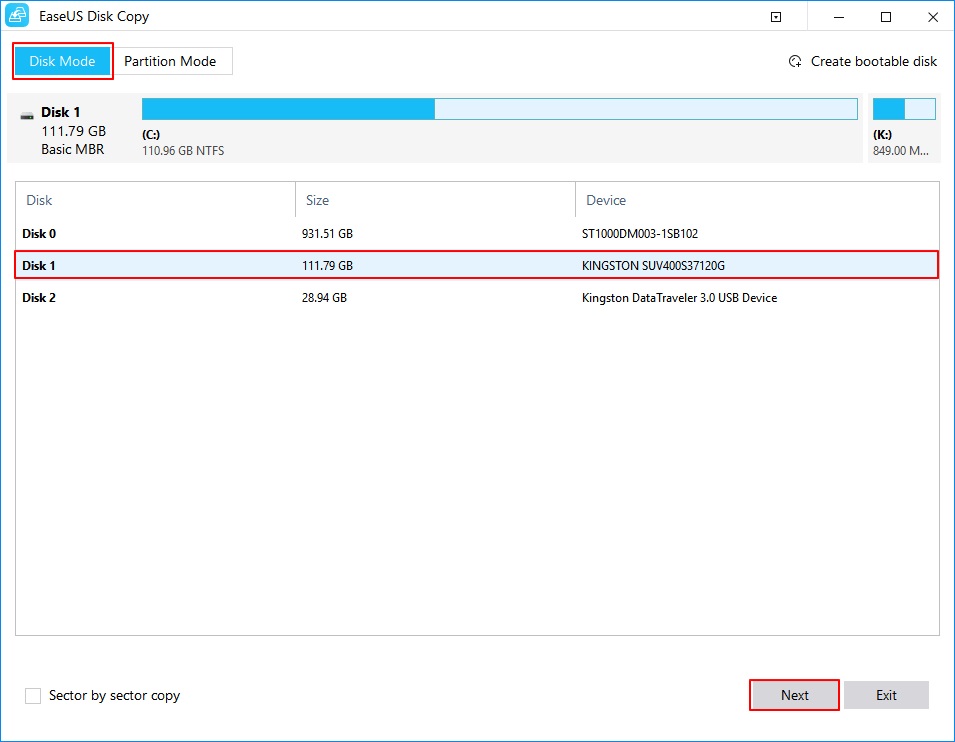 Step 2. Assign the target disc to the other disc.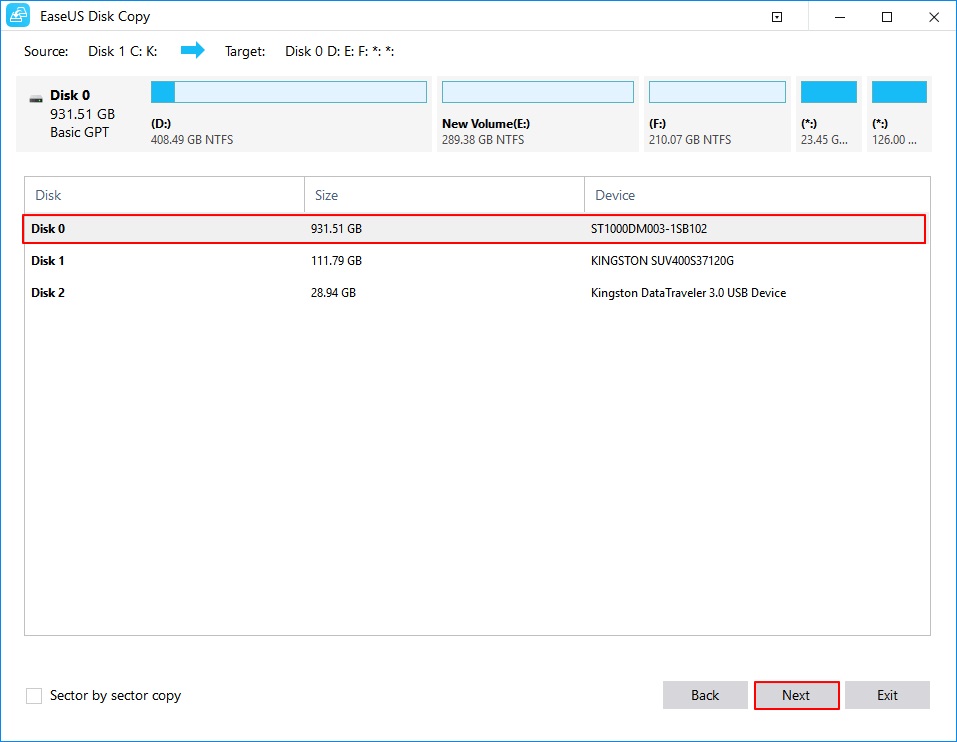 Now you'll see a notification warning you that data will be lost. Please click "OK" and then "Next" to confirm this message.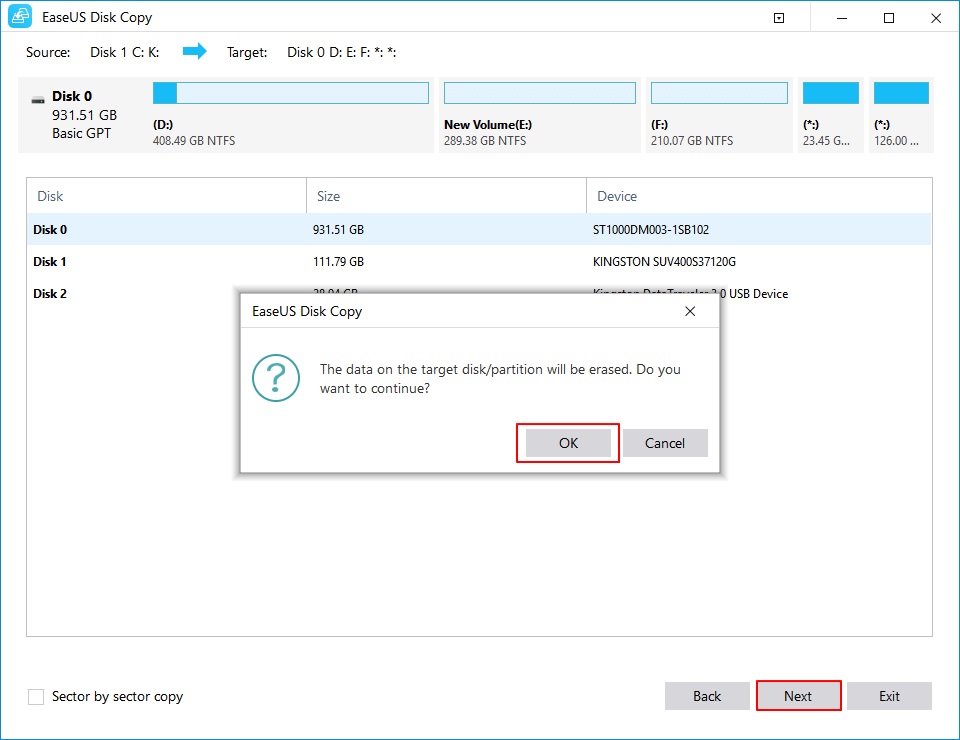 Step 3. Examine the two discs' disc layouts. Select "Autofit the disc," "Copy as the source," or "Edit disc layout" to handle the disc layout of the destination disc.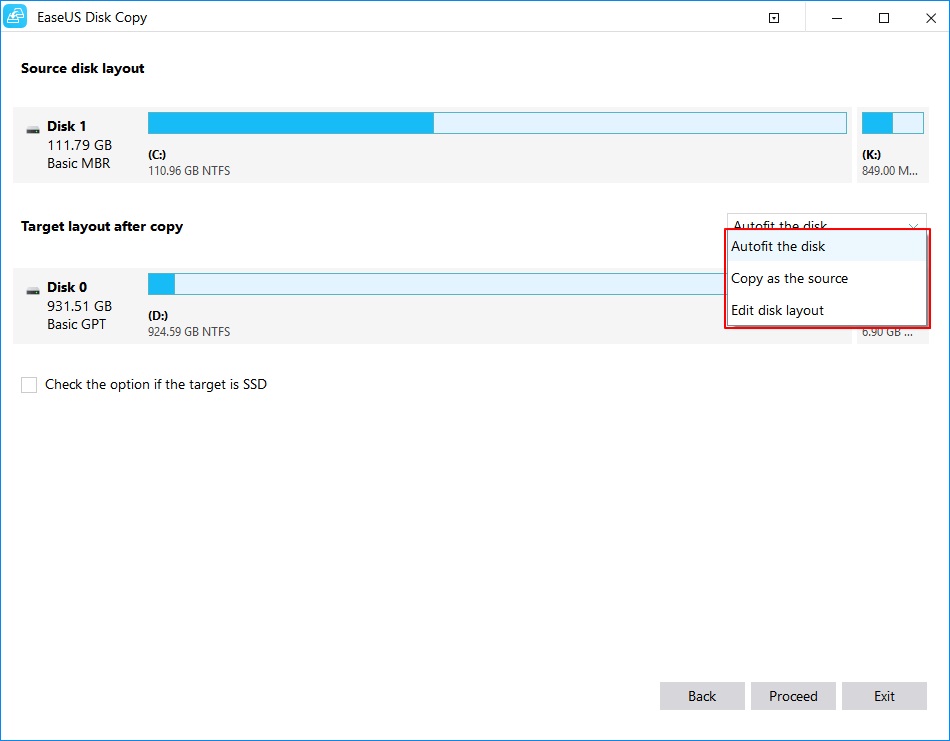 Autofit the disc" makes some adjustments to the destination disc layout by default to perform at its best.
The destination disk's layout is kept the same as the source disk's when you use "Copy as the source."
Using the " Edit disc layout " option, you can manually resize/move partitions on this destination disc using the "Edit disc layout" option.
Check the "Check the option if the target is SSD" to get the best performance out of your SSD.
Step 4. To formally complete the task, click "Proceed."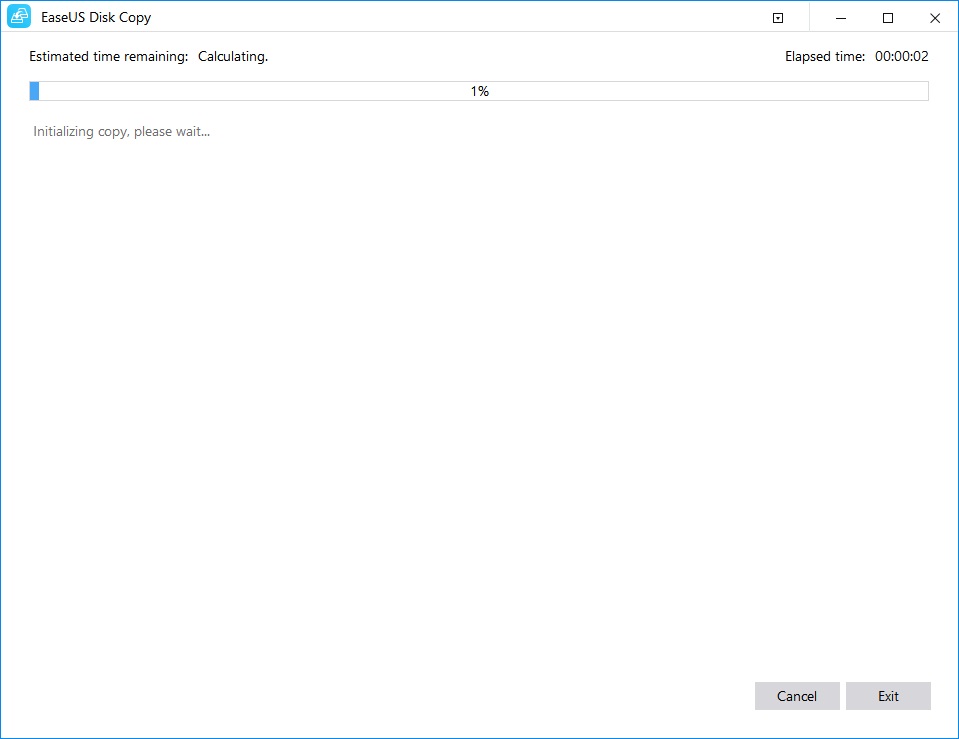 Step 5. Configure your computer to boot from a cloned M.2 SSD/NVMe M.2 SSD.
You must manually set the boot sequence when cloning Windows 10 from an SSD/HDD to an M.2 SSD. To access BIOS, restart your computer and hit F2, Esc, or F8. Then select the copied M2 SSD as the boot device. To see the SSD as a bootable device, you may need to disable secure boot control.
Everything went well if your laptop boots up normally and you see all of your apps and settings in the same place they were before (although considerably faster).
Wrapping up
That's the only thing there is to it. This page discusses how to clone an M2 SSD to another SSD in detail. Remember the following three points:
Purchase the correct SSD and properly install it on the PC.
Using the correct disc cloning software, clone M.2 to M.2 like EaseUS Disk Copy.
Set the machine to boot from the cloned M.2 SSD.
Price: It starts $19.90/Monthly.
Compatibility: Windows
No more content