Are you looking for a tutorial on how to download a YouTube video and edit it? This guide carefully explains the steps. You will also learn when to download and edit YouTube videos, including the best editing software to get.
When Do You Need to Download and Edit YouTube Videos?
There are many instances to consider downloading/editing a YouTube video. Maybe you came across a useful video guide and want a copy. There is also the possibility that you like a YouTube video/audio and want to keep it for offline access.
When such cases arise, a YouTube video download becomes necessary. However, the only official way to download a YouTube video and edit is to buy a premium subscription. But that ONLY allows you to save it for offline use on a mobile device. A third-party application is required for YouTube download on a computer.
Best YouTube Video Edit Tool - Video Converter Ultimate 
The Aiseesoft Video Converter Ultimate is the perfect solution for those that don't know how to download a YouTube video and edit it. Unlike the direct download from YouTube premium, Aiseesoft converter supports download on a computer.
As the name sounds, Aiseesoft video converter also functions to change videos to the preferred format. The possible video formats are numerous and include the common MP4, MP3, MOV, AVI, etc. Batch conversions are also allowed when the videos are many.
Another interesting point about this video converter is its awesome editing feature. There is a way to improve the quality of downloaded videos that sometimes become better than the original version.
The important features of the Aiseesoft converter are:
Quick Video Convert: this allows you to convert YouTube videos to over 1000+ formats like MP4, MP3, AVI, MMV, etc. The video converter also works for converting between 4K, 5K, 8K, and 1080p videos. Batch conversion is supported for multiple files conversion.
Enhance Video Quality: uses artificial intelligence (AI) to increase the quality of video even better than the original copy. Background noises, video shaking, and low-resolution problems are also resolved with the Aiseesoft video converter.
Excellent Editing Features: there is no limit to what this video converter offers. Choose any of the many available filters and also adjust the contrast, brightness, and other effects.
Edit Subtitle/Audio Tracks: particularly useful for YouTubers or those who edit YouTube videos. It allows you to add external subtitles to videos, and also include audio tracks too.
Trim & Merge Videos: cut out important parts of a long clip, or join bits of different video clips into one. Trimming is easy and you just have to use the slider.
Price: Its Windows version starts at $29.00/month for 1 PC, its Mac version starts at $29.00/month for 1 Mac.
Compatibility: Windows and Mac
Why do we recommend Aiseesoft Video Converter Ultimate?
Fair Pricing: pay only $55.20 for a lifetime subscription for one PC. 
Ease of Use: most of the functions are easy for anyone to understand. Not much technical knowledge is required.
Multipurpose: Aiseesoft video convert helps to download and edit YouTube videos, convert video file formats before download, remove watermarks and also enhance video quality.
Reliable: with over 5,000,000 users and 10+ years' experience, the Aiseesoft converter tool is a must-have.
How to Download and Edit YouTube Videos
Before editing videos, you need a tool to download the videos you like. Here we recommend EaseUS Video Downloader.
Price: Its Windows version starts at $23.95/month for 3 PCs, its Mac version starts at $39.95/month for 3 machines.
Compatibility: Windows and Mac
Visit the YouTube page to search for the video you want. Copy the URL and paste it in EaseUS Video Downloader. Tap the download button.
Step 1. Run EaseUS Video Downloader. Copy and paste the video URL in the bar and click "Search".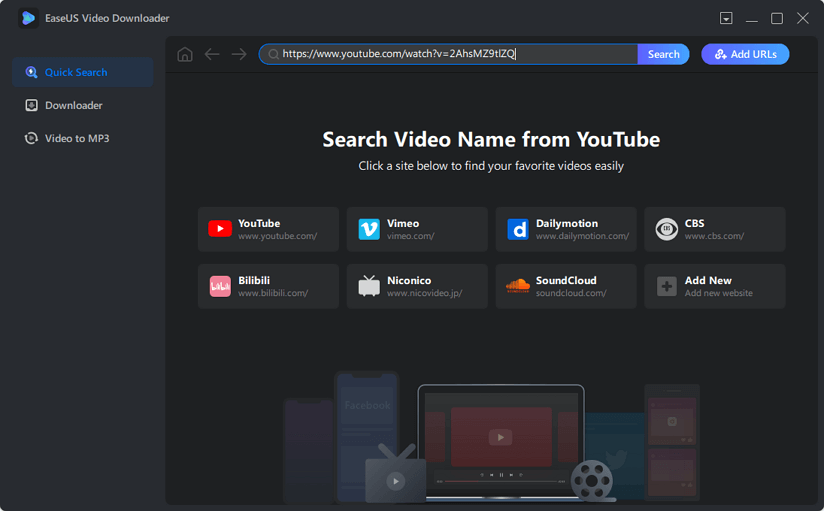 Step 2. Choose the video format and quality you prefer and click "Download".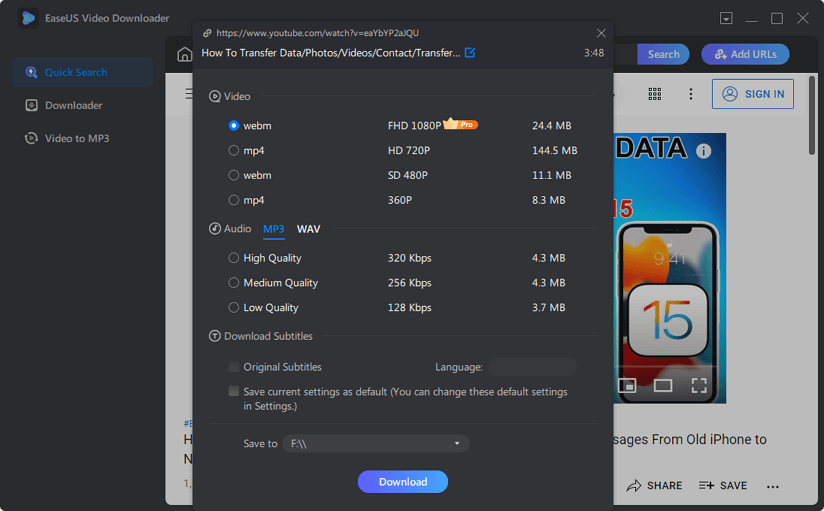 Step 3. Wait for the downloading process to finish and check the video.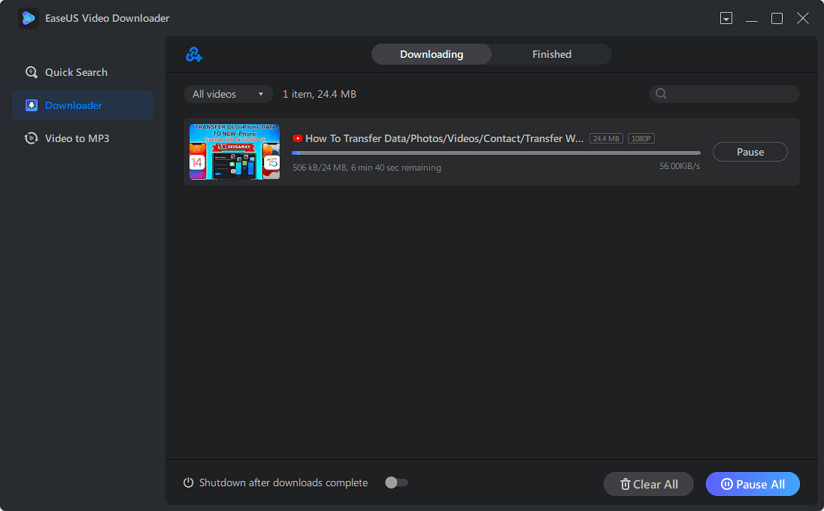 Then you can edit your videos in Aiseesoft Video Converter Ultimate.
Step 1. Download the Aiseesoft video converter tool setup file. Install and launch the application. The first-time display should look like this: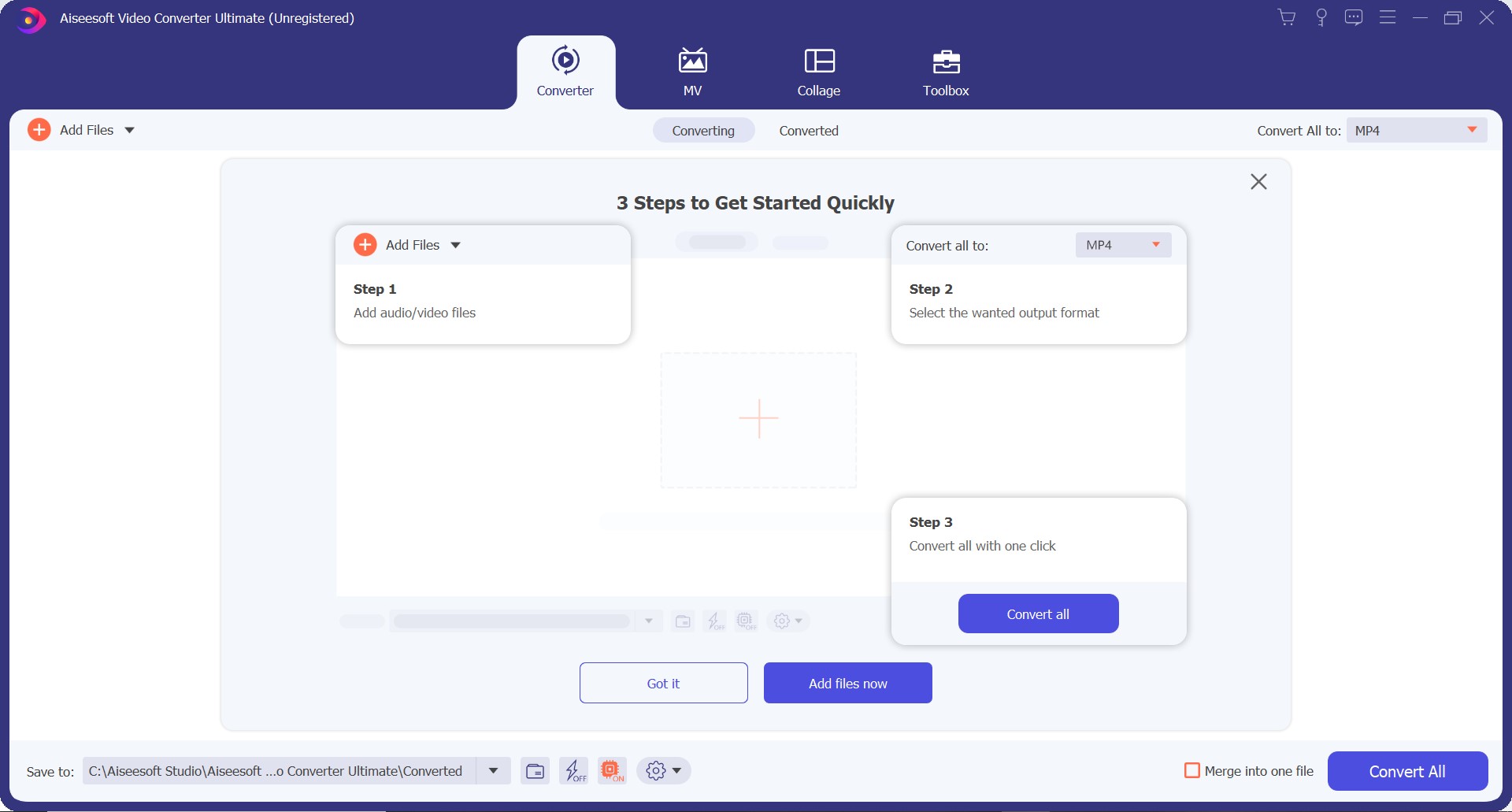 Step 2: On the display, click the Add Files box to add files/folder. The display might look like below if you are opening the application the second time.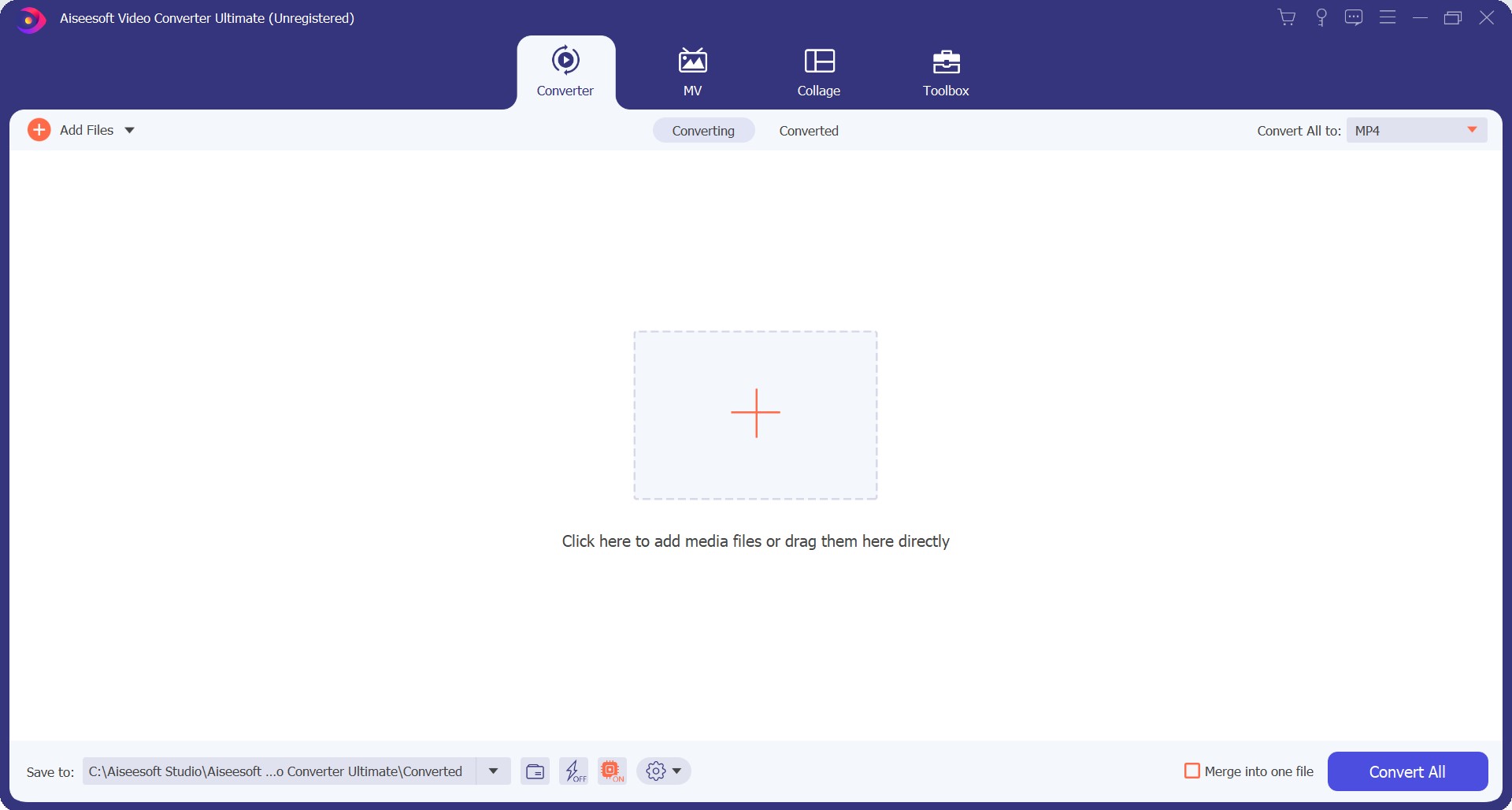 Step 3: Select the videos you wish to edit. Here, we have added a video for editing.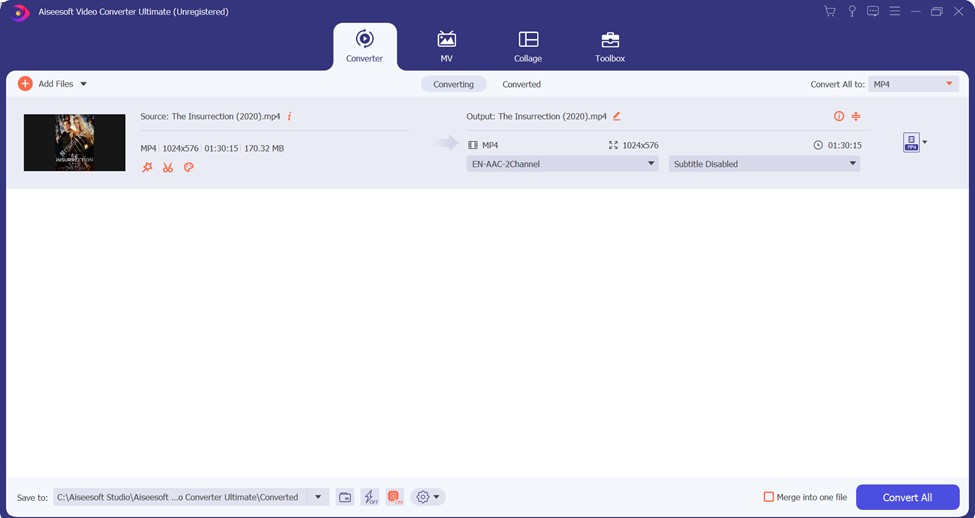 Step 4. Before proceeding with the edit, check the bottom left corner for the Save to options. Confirm the directory where you want the edited videos to be saved.
Step 5. Check out the editing options. You can change video length, add/remove watermarks, and so on. Click the Toolbox tab to access additional editing options as displayed below: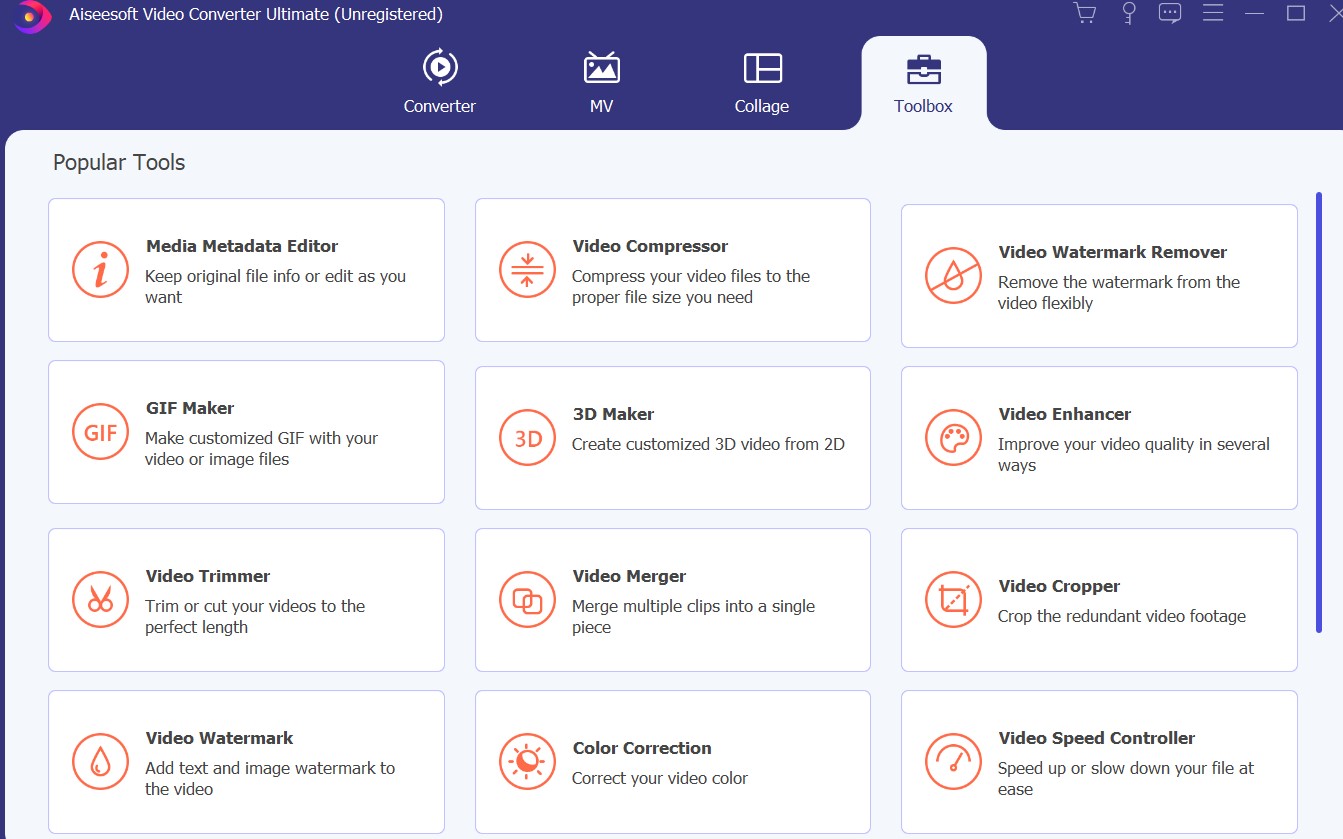 Step 6. To convert video to another file format, tap the bar in front of the Convert All option. A couple of other available video formats will be displayed.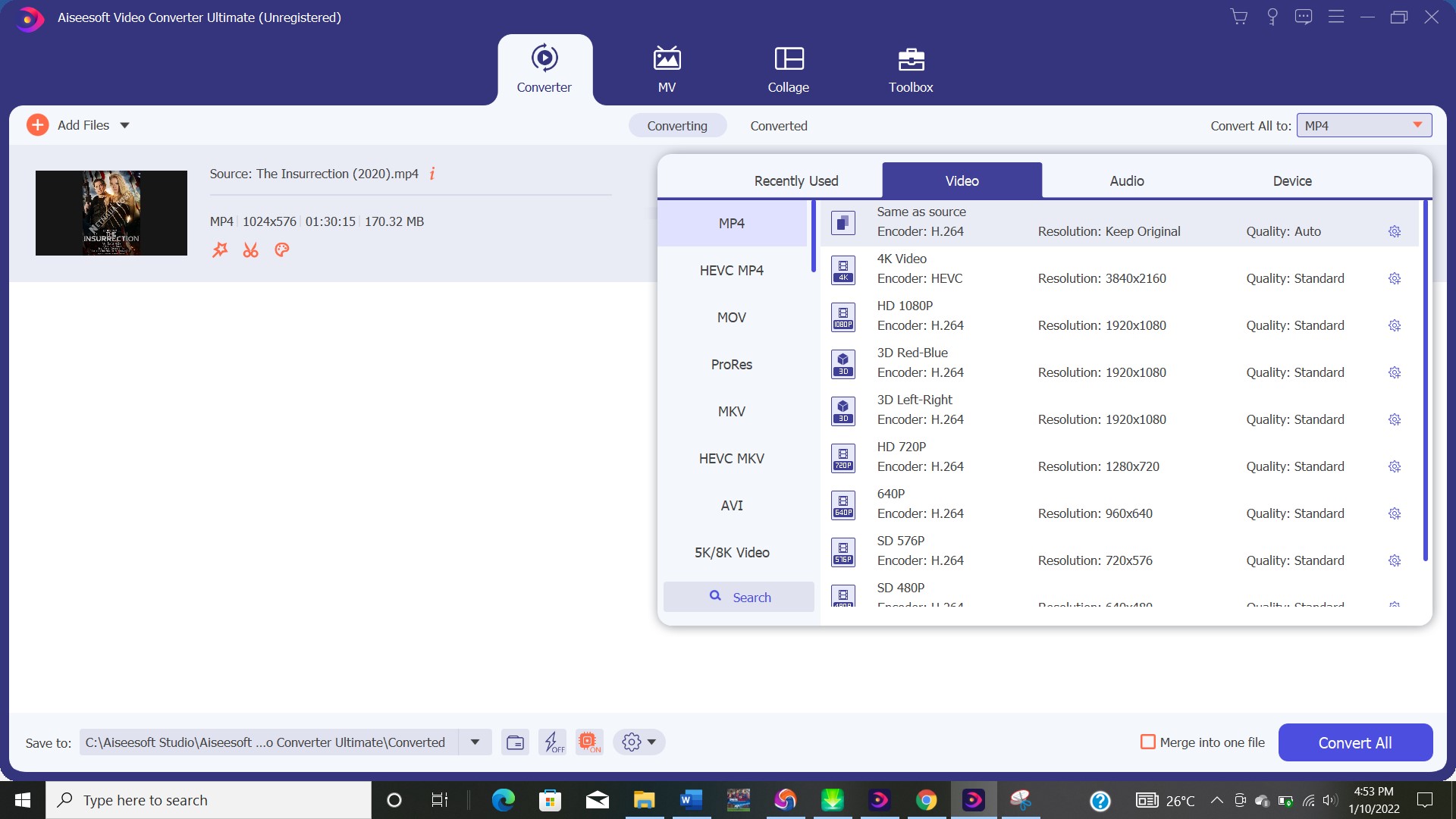 Step 7. Proceed to the Convert All tab at the lower right corner when you are done selecting appropriate editing options.
The Bottom Line
The Aiseesoft video converter tool is an excellent solution on how to edit your YouTube videos. It's particularly great for YouTubers or people that work a lot with video content. The video converter helps to synchronize subtitles and upload audio tracks to videos.
What's more exciting is that anyone can use it to edit YouTube videos. The display is user-friendly and navigating should not be a problem.
No more content